Overview
A warm welcome to the WealthBriefingAsia Awards 2022. Now celebrating its tenth anniversary, and building on the long-standing success of its independent judging process, nominations for The Tenth Annual WealthBriefingAsia Awards 2022 are now open.
Categories
The categories are broadly focused around the following areas covering wealth management excellence within South-East Asia:
Private Banking (including individual teams)
Individual Countries (within the South-East Asia region)
Investment Management
Private Client Service Provision
Individual, Leadership and Teams
* WealthTech
There are specialist wealth management categories including:
Servicing North American Clients
Next-Gen Program
Family Governance
International Finance Centre
Global Custodian
We are also including:
Private Client and Investment Management Categories for Greater China
In addition we will be awarding the following highly sought-after Pan-Asia accolade:
Best Overall Pan-Asia Private Bank
New for the WealthBriefingAsia 2022 Program
In 2022 some of the highlights will be new Pan-Asia categories such as:
Overall ESG Offering
Overall Sustainability  Offering
Overall Impact Investing Offering
Overall Diversity and Inclusion Offering
The WealthBriefingAsia Awards are open to to all wealth management product and service providers that fit the categories on offer and an expression of interest can be made here.
*Entries From WealthTech Companies
In a change from last year, we are honouring the achievements of WealthTech companies in the region at the highly anticipated gala dinner in June.
The WealthTechAsia Awards 2022 will once again form part of the WealthBriefingAsia Awards process and can be entered here.
Judging
Independence, integrity and genuine insight will be the most important aspects of the judging process which will be conducted by an expert panel drawn from both private banks and trusted advisors/consultants.
To avoid any conflict of interest we are separating the judges into a series of bespoke panels. Broadly bankers will judge the trusted advisor categories, and trusted advisors will be responsible for judging the banking categories.
Winning an WealthBriefingAsia Award is a tangible demonstration that they have something special to offer, rewarding achievement and showcasing top class performance and innovation.
Winners and finalists will be given advance notification for their success, allowing time to prepare their marketing messaging around the promotion of their achievement before the public announcement on 2nd June 2022.
WealthBriefingAsia – as the leading voice of the family office and wealth management community – will work with the winners to optimise their success by offering a range of marketing collateral.
Sponsorship Opportunities
For further information on categories and sponsorship opportunities please see the link below.
For more information about the awards process please contact rachel.fokes@clearviewpublishing.com
Key Dates
Nominations Open – 25th October 2021
Submission Deadline – 28th February 2022
Finalists and Winners Notified of Their Success – 21st March 2022
Public Announcement and Gala Ceremony– 2nd June 2022
Judges
Our global awards program is built on the independence of our judges.  Each judge will have signed an NDA to ensure that all the information they receive in the submissions is kept in the strictest confidence. Further judges will be announced in due course.
Trusted Advisors

Dr. Mario A. Bassi
Senior Advisor
Private Wealth Management
Mario brings extensive experience to the industry as senior advisor driving sales and business initiatives in Asia Pacific for UHNWI/FO service providers. He draws upon his detailed understanding from roles such as global head of business management for ANZ Private Bank in Australasia, where he defined and delivered the strategic and operational needs for the business.
Previously Mario worked for leading wealth managers such as Vontobel, Credit Suisse and Deutsche Bank, holding positions across a variety of disciplines including relationship management, business and financial planning, training and development, strategy, business development and marketing communications in both Europe and Asia. He was also managing director for Solution Providers Management Consulting, leading its growth in Asia Pacific, specifically Singapore.
He wrote and published his Ph.D. thesis about the supervision of External Asset Managers [EAM] in Switzerland ("Der bankunabhängige Vermögensverwalter: Analyse des Handlungsbedarfs einer möglichen Aufsicht unter Berücksichtigung des amerikanischen und englischen Rechts"), build up/out of various EAM desks in Switzerland and Singapore and serviced this segment.

Bobby Bok
Head of Sales, Strategy & Execution, Wealth Solutions Asia Pacific
Refinitiv
Bobby is the Head of Sales, Strategy & Execution for Wealth Solutions at Refinitiv (an LSEG business). In this role, Bobby defines the strategy for the wealth business across Asia Pacific, ensures the development and implementation of solutions are market leading, and supports the sales team to bring the value of our offerings to our customers.
Bobby has more than 14 years of experience in both financial services and wealth management industry in the region. Prior to joining Refinitiv (f.k.a Thomson Reuters), he was a Wealth Management Consultant with Mercer Singapore, providing bespoke investment consultancy to financial organizations in Asia.
He was also one of the lead Sales Director with Morningstar Asia, accountable for strategically positioning of Morningstar's capabilities and driving business in the South East Asia region. Bobby's past experience in this field also include working in Citi Private Bank and Intercontinental Exchange (ICE).

Gary Dugan
CEO of The Global CIO Office
Purple Asset Management
Gary Dugan is CEO of The Global CIO Office and of Asset Manager, Purple Asset Management based in Singapore. Gary Dugan is a seasoned investment professional with 37 years' experience working in Managing Director roles at some of the world's leading Banks and Wealth Managers. For the past twenty years he has held Chief Investment Officer roles manging money for institutions such as sovereign wealth funds through to Ultra- High Net Worth clients. For the core of Gary's career (1993-2004) he worked at JPMorgan. Subsequently he held CIO roles at Barclays, Merrill Lynch in Europe, and Emirates NBD and NBAD in the Middle East. Gary is well-known in the industry for his outspoken but often-timely call on financial markets. He has a track record of calling the markets crashes of 1987 and 2007 and the tech wreck of 2000. But he also saw the upside in markets advising clients at Merrill Lynch to buy equities on March 17th, 2009 within two days of the market low. More recently he was advising extreme caution on markets in early February 2020. His views are widely featured on TV and quoted in the financial media. He regularly speaks at investment conferences throughout, the Middle East and Asia. In 2015, he was awarded GCC Private Banker of the year by Wealth Briefing. He has a degree in Economics from Salford University. He is an ASIP in the CFA Institute.

Pierre Dupont
Managing Partner
WIZE by TeamWork
Pierre is Managing Partner at WIZE by TeamWork, the all-in-one Wealth & Asset Management solution, which is one of the fastest growing WealthTech companies in Switzerland dedicated to External Asset Managers, Family Offices, Fund Managers and Banks.
He brings the judges panel an extensive banking operations & IT expertise acquired in his current role since 2020 but also during the 9 previous years while heading business development of Bank Lombard Odier global custody & reporting services which he joined after 10 years as Private Banking Client Executive at IBM Geneva.
Both Swiss and Belgian, used to work in multi-cultural and multilingual environments, his motivation has been during his whole career to understanding customer's pains, translating those to experts who are able to solve them and setting the right level of expectations on both sides.

Alain Esseiva
CEO and Co-Founder
Alpadis Group
Alain Esseiva is the Co-Founder and CEO of Alpadis Group. Alain leads the business, development, strategy and growth aspects of the Group, and oversees the day-to-day operations of the Singapore office as well as growth in Switzerland.
Alain brings over 30 years of combined experience in wealth planning and fiduciary services both in Switzerland and internationally. He has a calculated appetite for risk and embraces change, constantly looking at new markets and opportunities.
When he is not advising his clients across Switzerland and Asia, Alain enjoys running ultramarathons around the world, including the Gobi Desert, Kazakhstan and Antarctica.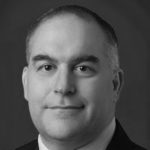 Richard Grasby
Founder
RDG Fiduciary Services
Richard Grasby is a trusts, funds, family office and private wealth lawyer. He has experience in multiple jurisdictions and has been admitted as a lawyer in England & Wales, the Cayman Islands and the BVI. Richard has expertise in the establishment and administration of offshore entities including trusts, companies and investment funds. He has significant experience in compliance, governance and account opening. Richard also has considerable involvement in private trust companies, family constitutions and succession planning. He has worked with clients and advisers in numerous jurisdictions. Richard is the immediate past chair of the STEP Hong Kong branch, a committee member of the STEP Business Families Global Special Interest Group and a committee member of the STEP International Client Global Special Interest Group. He is a member of the Hong Kong Trustees Association and a lecturer on their Trust Training Certificate course. He is an elected member of the International Academy of Estate and Trust Law.

Elizabeth Hart
Managing Director
Wealth Management Alliance Pte Ltd,
Elizabeth has dedicated her entire career, of over 30 years, to advising private clients and provides holistic advice on wealth preservation, succession planning & family wellness.
Elizabeth is currently Managing Director of Wealth Management Alliance Pte Ltd, a multi-family office which provides independent investment services to fully align to clients and an incubator single family office.
Elizabeth is the CEO & Founder of Legacy Wealth Advisors Pte Ltd which provides independent succession planning services to support families to ensure a smooth transition of wealth to the next generation.
Elizabeth is also Managing Director of The Life Academy Pte Ltd, which provides bespoke family wellness programs and empowerment coaching to ensure harmony through generations and to prepare the next generation for being future wealth owners.
Previously, Elizabeth has held senior managerial positions including Managing Director, Head of South East Asia, Rothschild Wealth Management and Director, Rothschild Trust for 12 years until 2016. Elizabeth has been covering Asia for over 20 years. The industry awarded Elizabeth Banker of the Year in 2000.
Elizabeth is an Associate of the Chartered Institute of Bankers, a member of the Society of Trust and Estate Practitioners, a member of the Singapore Institute of Directors and an Ambassador for WealthiHer in Asia. Elizabeth, a UK citizen and Singapore permanent resident, is married with three children.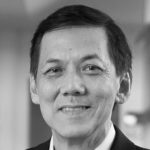 Professor Francis Koh
Professor Emeritus of Finance (Practice)
Singapore Management University
Professor Francis Koh is Emeritus Professor of Finance and the Founding Director of the MSc in Wealth Management Programme at the Singapore Management University.
He is an Independent Non-Executive Director of Manulife US Real Estate Management Pte Ltd and China Taiping Insurance (Singapore) Pte Ltd. Employed by the Government of Singapore Investment Corporation between 1994- 2002, he was involved in investment projects in various countries, including China, Thailand and Indonesia. He is active in consulting, executive development and public service. He was conferred with the Public Administration Medal (Silver) in 2013. In 2012, Francis was awarded an honorary doctorate (honoris causa) in economics by the University of St Gallen. In 2016, Francis was honoured with the lifetime achievement award by WealthBriefingAsia.

Kylie Luo
Executive Director - Leader, Asset & Wealth Management (Tax)
BDO
Kylie has over 20 years of experience in Singapore and international tax. Prior to joining BDO in 2015, she was a tax principal with a Big Four firm. Currently, Kylie leads BDO's Asset Management and Private Wealth Tax practice in Singapore.
Kylie has worked on a broad range of tax advisory assignments involving cross-border tax planning, private wealth structuring, due diligence, post-deal restructuring, supply-chain modelling, incentive negotiation, alternative investments, debt offerings, permanent establishment issues, etc.
Kylie has also served a wide range of clients from different industries with particular expertise in fund and trust structuring, serving family offices and financial institutions with tax advice on their investments as well as assisting high net worth families with their tax, trust and estate planning issues on a multijurisdictional basis.
Kylie holds an Honours degree in Accounting and Finance from Monash University in Australia and is an accredited tax advisor in Singapore. Kylie is also regularly involved in various international tax seminars held in the region, and has also frequently published articles on taxation in the press.
Kylie was voted as the leading advisor in WealthBriefingAsia Awards 2019.

Denis MIles-Vinall
CEO
The Buckingham Academy Ltd
Denis is the CEO of The Buckingham Academy, a partnership of coaches and training professionals delivering learning programmes to the Wealth Management and Investment Banking industries.
Based in Hong Kong for 20 years, Denis was previously the Head of Recruitment for Merrill Lynch Private Bank where he built the Greater China UHNW and HNW teams. Denis then joined Coutts & Co Hong Kong where he built the Front-line Private Banking Teams as well
as the Investment teams, Risk and Compliance.
With a deep understanding of the Private Banking industry, Denis is also certified in AML, CTF and Regulatory Compliance.
Since 2013 Denis has specialised in coaching Private Bankers across Asia-Pacific in sales effectiveness, relationship management and leadership.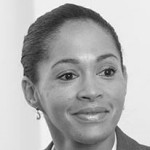 Valérie Mantot
Regional Managing Director - APAC
Apex Group
Valérie is head of CRM –Asia Pacific based in Singapore and has overall responsibility for business development and the services delivery for the Asia and MENA region. Prior to joining Sanne, Valérie worked for more than fifteen years as a corporate law and funds lawyer at leading law firms in Paris, Luxembourg and Dubai. She has gained considerable experience working with asset managers and family offices with respect to structuring their cross-border investments globally.

Michael Olesnicky
Special Advisor
Baker & McKenzie
Michael is a senior advisor to Baker McKenzie in Hong Kong where he was previously the head of Baker McKenzie's Hong Kong/China and Asia tax and wealth management groups. Michael focuses on estate and succession planning for HNW individuals in Asia generally and Hong Kong specifically. He was previously the chair of the STEP branch in Hong Kong and also chairs the branch's China Developments sub-committee.

Steven Seow
Executive Director
Singapore Consultancy
Steven Seow is the founder and executive director of Singapore Consultancy. He has more than 16 years of working experience in banking and consulting. Prior to running Singapore Consultancy, he was the Asia head of wealth management for Mercer (2013-2017) and a director in EY Advisory (2008-2013). Over the course of his career, he has also worked in Citi Private Bank, IBM, PwC Consulting and Odyssey.

Nicolas Ulvoas
Managing Director Asia
Lynceus Partners
Nicolas is part of the management committee of Lynceus Partners, an independent investment boutique specialised in alternative investments with a deep in-house expertise in derivatives and structured products. As Managing Director of the firm in Singapore, Nicolas leads the developments of the group in Asia and is responsible for building durable partnerships with independent wealth management firms and investment banks in the region.
Nicolas brings the panel 10 years of experience in private banking working closely with Ultra High Net Worth individuals and Family Offices in Luxembourg, France, Switzerland, and Singapore. His previous position was in the Global Family Office team of UBS in Geneva, where he provided coordinated institutional coverage for clients that require complex and bespoke solutions across divisions.

David Varley
Chief High Net Worth Officer
Sun Life
David Varley is Chief High Net Worth Officer at Sun Life Financial in Hong Kong.
He specializes in HNW and Ultra HNW Planning and Insurance Structuring solutions for clients and families in Asia. He has a Bachelor of Commerce Degree, with an Honors in Management, and a thesis in Innovation – from Melbourne University. Previously he was Head of HNW for Asia for AXA, and Head of International Business for Aviva.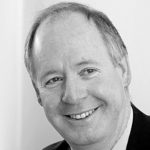 Bruce Weatherill
Chief Executive
Weatherill Consulting
Bruce is a chartered accountant with over 37 years financial services experience, previously a partner in PwC, latterly as Global leader of their Wealth Management practice and the key driver of their bi-annual Wealth Management Report. Bruce is now CEO of Weatherill Consulting providing advice on client centricity and wider strategic matters to wealth managers. He is the author of The Value of Trust: the quest by Wealth Managers for Trusted Advisor status and a number of other thought leadership reports. Bruce is chairman of ClearView Financial Media and a non-executive of a number of companies including Fidelity Holdings UK, The Wisdom Council, ComPeer, JDX Consulting and Ten Group.
Private Bankers Panel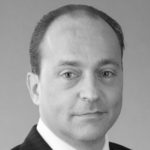 Arjan de Boer
Head of Markets, Investments and Structuring Asia
Indosuez Wealth Management
Drawing upon his extensive leadership experience and industry knowledge, Arjan is responsible for the entire products and services offering in Asia and overlooks the regional investment strategy.
Arjan started his financial career with Hollandsche Bank Unie (HBU) serving Private, Corporate and Institutional clients within a dealing room environment, and subsequently became Head of Treasury & Special Products Private Clients in the Netherlands. He has over 14 years of experience with ABN AMRO Private Banking, of which more than 7 years were spent in Asia. In early 2006, he relocated to Singapore to take up the position of Regional Head of Treasury & Special Products for Private Banking in Asia with ABN AMRO.
With his strong understanding of the needs of Asian clients, Arjan moved to Hong Kong in April 2010 and was appointed Head of Private Banking for North Asia. Following this, he was appointed Head of North Asia at ANZ Private Bank before being appointed Head of Integration for ANZ Retail & Private Wealth Asia in April 2016. Arjan was appoint Head of Markets, Investments & Structuring, Asia at Indosuez Wealth Management in February 2017.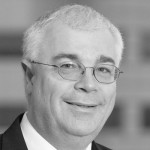 Rolf Gerber
Member of the Board of Directors
LGT Bank (Singapore)
Rolf Gerber lives in Singapore where he holds a number of board positions having retired after almost four decades in the finance industry at the end of 2015. Rolf joined LGT Bank in 2002 to establish a banking platform for the bank in Singapore. His last role was chairman of LGT Bank (Singapore). Before joining LGT he worked at UBS Investment Banking for over 20 years in various leadership positions in Zurich, London, Tokyo, Seoul, Hong Kong and Singapore.

Philippe Legrand
CEO
LCA Solutions
Philippe is CEO and founding partner of London & Capital Asia, an award winning multi-family office that services high net worth clients as a one stop solution. Beyond a standard wealth management offering and corporate advisory solutions for the family business, LCA offers family governance guidance and also provides a forum to source answers to numerous non-financial issues (succession & generational transfer, legal structuring, immigration, family charters etc.).
Philippe has accumulated more than 30 years of senior management experience with international banks in private, corporate and investment banking.
Before founding LCA in 2010, he developed the Asian private banking platform for Rabobank/Sarasin in the late 1990s and subsequently headed the private banking North Asian operations of ABN AMRO. He was previously deputy CEO of BNP Paribas Wealth Management, North Asia, a group for whom he worked for over 13 years.
Based in Hong Kong since 1995 he has also worked in Europe, North America and India; Philippe is a regular speaker at wealth management and asset management conferences in Asia as well as being a judge for various awards within the industry.
Philippe won the Asian WealthBriefing 2017 Award for "Outstanding contribution to wealth management thought leadership".

Jacqueline Loh
Director, Head of Private Wealth, Asia
Ogier Global
Ms. Loh has specialised in the private client industry for more than 20 years, with experience as a trust and tax lawyer before moving into the private banking sector, setting up and managed private trusts for ultra-high net-worth families in Hong Kong and Taiwan; and their philanthropic vision. Jacqueline has recently joined Ogier in Hong Kong as Director, Head of Private Wealth, Asia. Jacqueline is a Member of Law Society of Ontario, Law Society of Hong Kong and Law Society of England and Wales and Member of The Society of Trust and Estate Practitioners (STEP).
She is a former Chairman of STEP's Hong Kong branch and continues to have material involvement as Council Member.

Simon Ng
Managing Director, Hong Kong Branch
Bank J. Safra Sarasin Ltd
Simon is a veteran wealth planner and private banker with more than 25 years of experience in wealth planning, trustee administration and private banking. Previously he was the Managing Director, Private Banking, North Asia and Wealth Solution, Asia, for Bank of Montreal for over 5 years.  Prior to that, he was the managing director and head of RBC Wealth Management's Trust Company - Asia for almost 20 years, as well as the head of their private banking business in Hong Kong for about 16 years.

Madame Wang
CEO
Hywin Wealth
Madame Wang Dian is CEO of Hywin Wealth, the leading independent wealth manager from China with 2,700 staff serving 110,000 HNW clients across 170 locations in Mainland China, Hong Kong SAR, UK, and US.
Madame Wang Dian is seen as one of the leading figures shaping Greater China's wealth management industry. Her philanthropic passions and cultural pursuits also set the benchmark for China's entrepreneurial classes.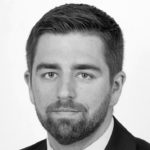 David Wilson
APAC Wealth Management Lead
Accenture
David Wilson leads Accenture's Asia Wealth Management practice, working with the senior leadership teams of the region's wealth management firms to enable business growth and improve organizational enablement and efficiency. Previously, David was a team lead within UOB's Group Strategy & Transformation function leading key Board- and Executive Committee-level strategy and digital transformation programs. Prior to UOB he spent over a decade in consulting and wealth management with Capgemini, Merrill Lynch, and UBS.

Anton Wong
Managing Director, Head of Taiwan Market
BNP Paribas Wealth Management, Asia Pacific
Anton Wong is Head of Taiwan Market based in Hong Kong.  Along with his team of Relationship Managers, he supports and services clients of Taiwanese descent in the region.
This is in addition to his extended responsibility of articulating the Next Generation strategy for the bank, which he continues to champion along with other key stakeholders.
Joining the Bank in 2011, and prior to his current role, Anton headed the Key Client Group in Asia with a focus on the bank's Ultra High Net Worth proposition. He oversaw the private bank's cross-selling efforts with Corporate & Institutional Bank and other business lines, and brought customized solutions to this client segment.
He is also a member of BNP Paribas' Hong Kong CSR Committee.  He is actively engaged in the promotion of the arts and inclusive activities for disabled artists through his involvement in local NGOs.
Anton obtained his bachelor and master degrees in accountancy from the University of Illinois, and an MBA in finance from Columbia Business School.
Custodian Panel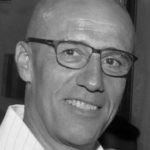 Urs Brutsch
Managing Partner and Founder
HP Wealth Management
After being instrumental in building three Private Banks (Credit Suisse, ABN AMRO and Clariden) in Asia from 1986 to 2009, Urs decided to build his own business as an Independent Asset Manager / Family Office with a total focus on the client. Urs is a co-founder of the Association of Independent Asset Managers, Singapore (AIAM).

Kenneth Ho
Managing Partner and Founder
Carret Private Investments Limited
Mr. Kenny Ho is a Founder and Managing Partner of Carret Private Investments, Ltd., the Hong Kong-based affiliate of Carret Asset Management, an SEC registered investment advisor located in
New York. Carret Private is a renowned boutique independent asset management firm providing wealth management, principal investing and corporate advisory services to select high net worth
families and individuals throughout Asia. Mr. Ho has worked in the banking industry for over 25 years, the last 15 of which in private wealth management. He is recognized as one of the forefathers of wealth management's open-architecture model and an entrepreneur who has helped to set up two of Asia's largest wealth management platforms - Credit Suisse and Bank
Julius Baer. In 2020, he was selected by an independent panel of industry veterans as the winner of the "Outstanding Individual" in wealth management at the Fifth annual Wealthbriefing Asia
Greater China Awards. Prior to Carret Private, Mr. Ho was most recently with Julius Baer where he was one of the core regional executive management members to set up and establish the Asian franchise in 2006. He held various leadership positions at Julius Baer, including Deputy Global Head of Investment Solutions Group, Head of Investment Solution Group for Asia Pacific, member of the Asia Executive Board, and a member of the Bank's Investment Committee. As Head of Investment Solutions Group Asia Pacific, he managed all of the advisory, discretionary, asset management along with its wealth planning franchises. Prior to Julius Baer, Mr. Ho was on the regional executive committee and the Head of Products for Credit Suisse Hong Kong. He began his career as an Investment Banker at Salomon Brothers where he worked for almost a decade. Previous to that, he worked as a management consultant at McKinsey & Co. Inc. Mr. Ho earned his Master's of Business Administration degree from the University of Chicago Booth School of Business and is an active participant in the Asian business community. He sits on the Board for numerous companies, including being an active member of the Governor's Advisory Board for the University of Chicago Booth School of Business and a member of the Church Council of Christ Church Hong Kong. Mr. Ho has a Bachelors Degree from James Madison University.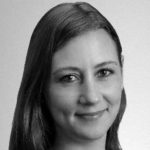 Lucie Hulme
Managing Partner
Trilake Partners
Lucie Hulme is chief executive officer and member of the Investment Committee. She was part of the founding team of TriLake Partners in 2011 and has years of experience gained in the independent asset management and private banking industry.
Lucie is also honorary secretary of the Association of Independent Asset Managers in Singapore (AIAM).
Prior to joining TriLake Partners, Lucie was a relationship manager at Société Générale Private Banking (Suisse) S.A. She also worked for the Middle Eastern desk at Crédit Agricole (Suisse) S.A. and for an independent asset management firm based in Geneva - The Forum Finance Group (Suisse) S.A
Categories
The submission process for The Tenth Annual WealthBriefingAsia Awards 2022 is now unfortunately closed.
For any questions, please contact rachel.fokes@clearviewpublishing.com
About our Sponsors
Headline Sponsor
Refinitiv, an LSEG (London Stock Exchange Group) business, is one of the world's largest providers of financial markets data and infrastructure. With $6.25 billion in revenue, over 40,000 customers and 400,000 end users across 190 countries, Refinitiv is powering participants across the global financial marketplace.
We provide information, insights, and technology that enable customers to execute critical investing, trading and risk decisions with confidence. By combining a unique open platform with best-in-class data and expertise, we connect people with choice and opportunity – driving performance, innovation and growth for our customers and partners.
Digital Asset Sponsors
Category Sponsors
Venue
The Westin Singapore
Address: 12 Marina View, Asia Square Tower 2, Singapore, 018961, Singapore
Telephone: (65) 6922 6888
Winners
Pan Asia 
Best Overall Asia Private Bank
UBS Global Wealth Management
Private Banking (South- East Asia)
Best South-East Asia Private Bank
EFG Bank
UHNW Team
BNP Paribas Wealth Management
Pure Play
EFG Bank
Boutique Private Bank
Lombard Odier
Client Service
BNP Paribas Wealth Management
Investment Management Platform
Indosuez Wealth Management
Discretionary Portfolio Management Provider
UBS Global Wealth Management
Customer Facing Digital Capabilities
HSBC Global Private Banking
Innovative Client Solution
UBS Global Wealth Management
Private Banking (Country Specific)
Wealth Planning Solution (Singapore)
Lombard Odier
Domestic Bank or Wealth Manager (India)
IIFL Wealth Management
Investment Management South-East Asia
Independent Wealth Manager
Schroders Wealth Management
Asset Management Firm Serving Family Offices & Private Banks
Milltrust International Group
Alternative Investment Manager
Indosuez Wealth Management
FX Solution Provider
BNP Paribas Wealth Management
Investment Management (Greater China Region)
Fund Manager
Milltrust International Group
Alternative Investment Manager
HSBC Global Private Banking
FX Solution Provider
BNP Paribas Wealth Management
Private Client (South-East Asia)
Legal Team
Rajah & Tann Singapore
Tax Team
BDO
Independent Trust of Fiduciary Company
Trident Trust
Estate Planning
Stephenson Harwood
Private Client (Greater China Region)
Legal Team
Zhong Lun Law Firm
Tax Team
Withersworldwide
Independent Trust or Fiduciary Company
Intertrust Group
Estate Planning
Stephenson Harwood
Wealth Management Tech
Innovative Client Solution
BNP Paribas Wealth Management
Special Wealth Management (South-East Asia)
Insurance Platform for the Wealth Management Sector
Globaleye
Corporate Social Responsibility
Indosuez Wealth Management
International Finance Centre
Jersey Finance
Real Estate Advice
Withersworldwide
Philanthropy Offering/Initiative of the Year
UBS Global Wealth Management
Most Promising New Entrant
Legacy Wealth Advisors
Family Governance Services
Lombard Odier
Family Wealth Advisory Offering
Maitri Asset Management
Regional Partnership
Lombard Odier
Overall ESG Offering
Lombard Odier
Overall Sustainability Offering
UBS Global Wealth Management
Overall Impact Investing Offering
BNP Paribas Wealth Management
Overall Diversity & Inclusion Offering
Indosuez Wealth Management
Digital Assets Offering
Apollo Capital Management
Leadership Pan-Asia
Women in Wealth Management
BDO
Leading Individual (Advisor)
Clifford NG, Zhong Lun Law Firm
Outstanding Contribution to Wealth Management (Individual)
Kevin Lee – Stephenson Harwood
Thought Leadership (Individual/Company)
BDO
Wealth Management Rising Star Under 40
Suzanne Johnston – Stephenson Harwood
General Wealth Tech (Pan-Asia)
Overall Asia WealthTech Provider
Refinitiv
Onboarding Product
Temenos
Client Lifecycle Management
Wealth Dynamix
CRM Provider
SS&C Advent
Transaction Processing
Expersoft Systems
Portfolio Management
WIZE by TeamWork
Investment Platform
OSL SaaS
Innovative Solution
InvestCloud
Structured Products Solution
Lynceus Partners 
Suitability
NICE Actimize
Front Office
Avaloq
Data Provider
Refinitiv
Client Reporting
Factset
Core Banking Software
ERI 
Family Office Solution
Contemi Solutions
Robo Product or Platform
WealthObjects
EAM Platform
WIZE by Teamwork
Artificial Intelligence Application
InvestCloud
Client Communication Solution or Tool
CREALOGIX
Digital Offering
Wealth Dynamix
Individual & Leadership WealthTech (Pan-Asia)
Regional Management Team/CEO
Contemi Solutions
Women in WealthTech
AIFMetrics
General WealthTech Categories (Australasia)
Innovative Client Solution
Northland Group
General WealthTech Categories (India)
Innovative Client Solution
ViewTrade Holding Corp.
RegTech (India)
Innovative Compliance/RegTech Product
Azentio Software
Previous Winners
PRIVATE BANKING CATEGORY (PAN-ASIA)
BEST OVERALL ASIA PRIVATE BANK
UBS Global Wealth Management
PRIVATE BANKING CATEGORIES (SOUTH-EAST ASIA)
UHNW TEAM
BNP Paribas Wealth Management
WEALTH PLANNING TEAM
Royal Bank of Canada
PURE PLAY PRIVATE BANK
Lombard Odier
BOUTIQUE PRIVATE BANK
VP Bank Ltd Singapore Branch
CLIENT SERVICE
BNP Paribas Wealth Management
DISCRETIONARY PORTFOLIO MANAGEMENT PROVIDER
UBP
INVESTMENT MANAGEMENT PLATFORM
HSBC Private Banking Asia-Pacific
CREDIT PROVIDER
BNP Paribas Wealth Management
PRIVATE BANKING EMPLOYER OR TALENT MANAGEMENT INITIATIVE
Lombard Odier
CUSTOMER FACING DIGITAL CAPABILITIES
BNP Paribas Wealth Management
NRI/NRP OFFERING
EFG International
INNOVATIVE CLIENT SOLUTION (DATA ANALYTICS)
United Overseas Bank Private Bank
MARKET TEAM-INDONESIA
BNP Paribas Wealth Management
MARKET TEAM-SINGAPORE
BNP Paribas Wealth Management
PRIVATE BANKING CATEGORIES (COUNTRY SPECIFIC)
PRIVATE BANK OR WEALTH MANAGER – SINGAPORE
BNP Paribas Wealth Management
WEALTH PLANNING SOLUTION – SINGAPORE
HSBC Private Banking Asia-Pacific
DOMESTIC BANK OR WEALTH MANAGER – INDIA
Waterfield Financial and Investment Advisors Private Limited
EXTERNAL ASSET MANAGEMENT (EAM) CUSTODIAN CATEGORIES (PAN-ASIA)
EXTERNAL ASSET MANAGEMENT PLATFORM & OFFERING
Bank Julius Baer & Co Ltd
INVESTMENT MANAGEMENT CATEGORIES (SOUT-EAST ASIA)
INDEPENDENT WEALTH MANAGER
Schroders Wealth Management
FUND MANAGER
Indosuez Wealth Management
ASSET MANAGEMENT FIRM SERVING FAMILY OFFICES AND PRIVATE BANKS
Milltrust International Group
ALTERNATIVE INVESTMENT MANAGER
Indosuez Wealth Management
FX SOLUTION PROVIDER
Indosuez Wealth Management
INVESTMENT CATEGORIES (GREATER CHINA REGION)
FUND MANAGER
Indosuez Wealth Management
ASSET MANAGEMENT FIRM SERVING FAMILY OFFICES AND PRIVATE BANKS
Milltrust International Group
ALTERNATIVE INVESTMENT MANAGER
Indosuez Wealth Management
FX SOLUTION PROVIDER
BNP Paribas Wealth Management
PRIVATE CLIENT CATEGORIES (SOUTH EAST ASIA)
LEGAL TEAM
Baker Mckenzie Wong & Leow
TAX TEAM
BDO
INDEPENDENT TRUST OR FIDUCIARY COMPANY
Trident Trust
INSTITUTIONAL TRUST OR FIDUCIARY COMPANY
Butterfield Trust (Asia) Limited
ESTATE PLANNING
Baker Mckenzie Wong & Leow
PRIVATE CLIENT CATEGORIES (GREATER CHINA REGION)
LEGAL TEAM
Zhong Lun Law Firm
TAX TEAM
Withers KhattarWhong LLP
INDEPENDENT TRUST OR FIDUCIARY COMPANY
Trident Trust
WEALTH MANAGEMENT TECHNOLOGY CATEGORIES (PAN-ASIA)
BEST FUND ADMINISTRATOR SERVICES & INNOVATIVE CLIENT SOLUTION APAC
Ascent Fund Services
DIGITAL CUSTOMER FACING INNOVATION
Waterfield Financial and Investment Advisors Private Limited
MARKETING/PR CATEGORY (PAN-ASIA)
BEST MARKETING OR PR CAMPAIGN
Waterfield Financial and Investment Advisors Private Limited
SPECIAL WEALTH MANAGEMENT CATEGORIES (SOUTH EAST ASIA)
CORPORATE SOCIAL RESPONSIBILITY
Royal Bank of Canada
INTERNATIONAL FINANCE CENTRE
Qatar Financial Centre
PHILANTHROPY OFFERING/INITATIVE OF THE YEAR
Withers KhattarWhong LLP
MOST PROMISING NEW ENTRANT
Northland Group
FAMILY GOVERNANCE SERVICES
Lombard Odier
NEXT-GEN PROGRAM
BNP Paribas Wealth Management
FAMILY WEALTH ADVISORY OFFERING
Lombard Odier
REGIONAL PARTNERSHIP
Lombard Odier
MANAGEMENT CONSULTANCY (NON-TECH)
Synpulse
ESG
Maitri Asset Management
EDITORS AWARD – DIGITAL ASSETS/CRYPTO CURRENCY INITAITVE BY A PRIVATE BANK
Bordier & Cie (Singapore)
LEADERSHIP CATEGORIES (PAN-ASIA)
WOMEN IN WEALTH MANAGEMENT (INDIVIDUAL)
Dawn Quek- Baker Mckenzie Wong & Leow
WOMEN IN WEALTH MANAGEMENT (COMPANY)
BDO
LEADING INDIVIDUAL-ADVISOR
Kevin Lee – Stephenson Harwood
OUTSTANDING CONTRIBUTION TO WEALTH MANAGEMENT-INDIVIDUAL
Jason Lai (Schroders Wealth Management)
THOUGHT LEADERSHIP (INDIVIDUAL/COMPANY)
Herbert Smith Freehills
WEALTH MANAGEMENT RISING STAR UNDER 30
Ong Shear Min – BDO
WEALTH MANAGEMENT RISING STAR UNDER 40
Connie Yik Kong – Withers KhattarWong LLP
Winner videos