Europe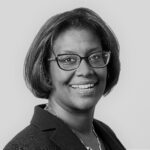 Rosalyn Breedy
Partner and Head of Funds and Private Wealth
Simons Muirhead Burton
SMB Partner, Rosalyn Breedy, is a Corporate, Funds and Financial Services lawyer and Head of Funds and Private Wealth. She has 30 years of experience working in private practice, investment banking and at a multi-family office. Rosalyn has a particular interest in financial regulation, and financial policy work alongside ESG, diversity and inclusion and she regularly writes and speaks on these matters. Rosalyn is a non-executive director of Lanware and Chairman of the Milltrust International Advisory Council, sponsor of the Climate Impact Asia fund. Additionally, she is a member of the Chartered Institute of Securities and Investment Integrity and Ethics Committee, a member of the Advisory Council to Black Women in Asset Management and an Associate fellow Said Business School, Oxford University.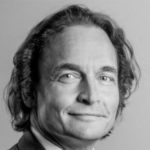 Etienne D'Arenberg
Partner
Bank Mirabaud
Etienne d'Arenberg, born 1967, is a Limited Partner at Mirabaud since 2011. He joined the group in 1999 and has developed a very significant portfolio of private clients, including large families and entrepreneurs, who learnt to appreciate his strong investment convictions, his holistic approach to assessing their environment, and his very close attention to their needs.
In 2016, he took over the management of the UK market for the group and sits on the board of Mirabaud Europe Ltd, the European bank of the group. In 2019, in the context of Brexit, Etienne moved to the UK to follow more closely the development of the UK political, legal and tax environment.
Starting his career at the Compagnie Générale des Eaux, one of the world's largest utilities at the time, Etienne joined in 1995 Creditanstalt Investment Bank (CAIB) in Vienna as a Managing Director focusing on CEE countries and in charge of the group wide asset management and of the private equity departments.
Etienne d'Arenberg sits on or chairs several charity boards, most notably linked to music, in Switzerland, Europe and United Kingdom and sits on the board of his own family's Family Office. He holds a MSc (Mgt) from Boston University and graduated from the Hotel Management School of Lausanne. He speaks fluently French, English, German and Italian and has a fair knowledge of Spanish and Dutch.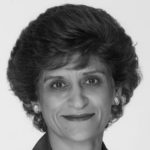 Sabila Din
CEO & Founder
Din Consultants
Sabila is CEO and Founder of Din Consultants, HQ in London and is an accomplished global business management, marketing and gender specialist. She works with global private banks, elite family offices and entrepreneurs - delivering propositions for growth. She works extensively with World Bank/IFC across EMEA, building financial capacity to drive female SME growth and gender financial inclusion. In addition to her consultancy, she also runs a 'property private client office'. Prior to setting up her businesses, she held senior roles at ABN AMRO, Asia, JWT HK and was an Associate, IBM e-business fs consultant, EMEA.

Sebastian Dovey
Founder
The Courageous Ideas Partnership
Sebastian Dovey is an entrepreneur, thought leader and board director in the fields of global wealth management, consumer insight, technology, scale-up companies and business management. Seb was the co-founder in 1998 of Scorpio Partnership, an award-winning global management consultancy and insight data business. This was acquired by Aon PLC in 2014. Seb is currently Chairman of F2 Strategy, and holds non-executive board roles at FiComm, Entrepreneurs Investment Office, and Angel Academe Nominee. He also holds advisory board seats at Moneyhub, Align 17 and Silver Lane. Separately, Seb is the Chairman of the Global Client Experience Innovation Committee for a major international bank and advises two sizeable financial families on their strategic growth for their investment offices.
Seb's expertise spans 25 years of developing high-impact commercial strategies for private banks, global banks, asset managers, family offices, technology firms, service providers, aggregators and start-up initiatives. Seb is the 2018 winner of the Wealth Briefing Thought Leader of the Year award and he is Thought Leader-In-Residence for Fitch Learning worldwide. He is a regular commentator on the wealth management industry in the press and at conferences and academies, and has chaired and presented leading industry events in Asia, Europe and the United States. He has been a lecturer at The Swiss Finance Institute (formerly the Swiss Banking School) for its executive MBA programme. He serves as board member of the London School of Economics Generate initiative focused on entrepreneurship in the social sciences and is on the editorial board of WealthBriefing.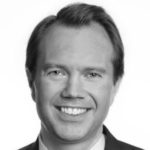 David Durlacher
CEO
Julius Baer
David is responsible for Julius Baer's business in the UK and Republic of Ireland. He is a director of the board of Julius Baer International Limited. He joined Julius Baer from Merrill Lynch International Wealth Management UK when the business was acquired in 2013. In the previous 14 years at Merrill Lynch, he held a number of roles, originally joining the business as an associate financial advisor. He sits on the British Museum Chairman's Advisory Board.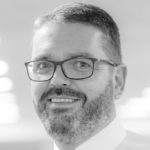 Chris Fisher
CEO
Multrees
Chris Fisher is chief executive of Multrees, a business formed in 2010 to provide independent and un-conflicted custody, trading and administration services to independent asset managers. Chris has over 25 years' experience in asset servicing and wealth management, and the Multrees business provides services to a number of firms managing in excess of £12 billion in private client investment assets.

Xavier Isaac
CEO
Accuro
I am a co-founder and CEO of Accuro Group. In 2017 I led the management buyout that galvanized
Accuro as the independent, values-driven and award-winning business it is today.
I drive our international strategy, mission and vision. I am also advising clients on estate planning,
taxation, philanthropy and trusts, with the objectives of protecting their families and their wealth whilstsupporting their positive contribution to the world.
I am the treasurer of the Swiss Philanthropy Foundation, an independent hosting foundation based inSwitzerland encouraging charitable giving by creating and managing philanthropic funds. I also sit on theboard of the Fondation Pacifique, a Swiss foundation whose missions are to promote greater
understanding of human impact on the oceans and to raise awareness of related issues concerningsustainable development.
My qualifications include a master's degree in Law from Catholic University of Louvain (Belgium), Magna Cum Laude. I was awarded a European Community Scholarship at University Complutense of Madrid
(Spain). I am also a Member of the Society of Trust and Estate Practitioners (TEP) and a former VicePresident of the Swiss Association of Trust Companies.
I am an enthusiastic knight of the "Confrérie des Chevaliers du Tastevin" in Burgundy, a keen skier and love to spend time in the Swiss mountains with my family. I speak French, English, Spanish and Dutch.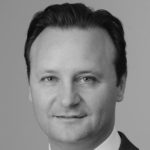 Ross Jennings
Head of Sales and Relationship Management
RBC Wealth Management
Ross Jennings is head of sales and relationship management for RBC Wealth Management. Based in London, Ross is part of RBC Wealth Management's International Operating Committee and leads the sales and relationship management team in the UK. Before joining RBC Wealth Management in 2010, Ross began his financial services career in 2001 as a sector analyst and discretionary portfolio manager for private clients at HSBC Investment Management.
He entered the wealth management field in 2005 at HSBC Private Bank, focusing on high net worth UK residents based in London, before moving to Barclays Wealth in 2007.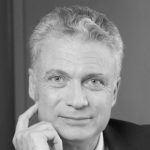 Vincent Lecomte
Co-Head of Wealth Management
BNP Paribas Wealth Management
A graduate of ESCP Europe, Vincent Lecomte held several positions in the consulting field before joining Paribas' securities services business in France in 1992. He then moved to Germany, where he spent three years as head of the securities business. In 1998, he joined the Investment Partners business, where he was appointed chief operating officer) and a member of the executive committee. In late 2005, he became deputy head of the personal Investors business line and deputy CEO of Cortal Consors – two roles which he would go on to hold for five years.
Since September 2010, Vincent Lecomte has been COO at BNP Paribas Wealth Management. In December 2011, he has been appointed co-head of the Wealth Management business, together with Sofia Merlo.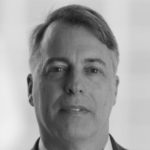 Keith MacDonald
Senior Advisor Wealth Management
EY
Keith MacDonald is a partner in EY's global financial services practice where his responsibilities include their services to wealth managers and private banks. He has led a wide range of strategic and transformational programmes across the industry, UK and internationally. He leads EY's development and thought leadership in the wealth management and private banking sector, and is a regular contributor to conferences and publications.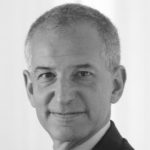 Philip Marcovici
Offices of Philip Marcovici
Philip Marcovici is retired from the practice of law and consults with governments, financial institutions and global families in relation to tax, wealth management and other matters. Philip was the founder and CEO of LawInContext (now called Baker McKenzie Link), the interactive knowledge venture of global law firm, Baker & McKenzie. Philip retired from his CEO role with the company as from the end of 2010, and from his chairmanship of the company as from the end of 2011. He was a partner of Baker & McKenzie, a firm he joined in 1982, and practiced in the area of international taxation throughout his legal career. Philip was based in the Hong Kong office of Baker & McKenzie for 12 years, relocating to the Zurich office of Baker & McKenzie in 1995. Philip has also practiced law in each of New York and Vancouver, British Columbia. Philip retired from Baker & McKenzie at the end of 2009.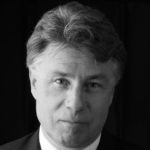 Daniel Martineau
Executive Chairman
Summit Trust International
Daniel worked in management positions in leading trust companies in Canada prior to taking up roles in offshore trust companies in Nassau, Jersey and Geneva with Coutts International Private Bank. A graduate of the University of Western Ontario in London, Canada, he subsequently earned his Master of Business Administration at the University of Miami. He is accredited as a member of the Financial Planning Institute of Canada and a member of the Society of Trust and Estates Practitioners (STEP). Daniel is a founder of the Swiss Association of Trust Companies (SATC). Daniel is a Canadian and Swiss citizen and speaks English and French.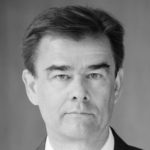 Michael Morley
CEO
Deutsche Bank
Michael joined the bank in July 2017 following seven years as CEO of Coutts & Co. From September 2010 he was also chairman of the board of Royal Bank of Scotland International, the offshore banking business of the RBS Group in the Crown Dependencies of Jersey, Guernsey and the Isle of Man and the Crown Territory of Gibraltar. He spent eight years with Merrill Lynch as MD for UK private banking and director of private wealth services for Europe and the Middle East and five years as head of international private banking at Barclays Wealth and CEO of Barclays Switzerland.
He is a Board Director of Walpole British Luxury and in 2014 he became a founding member of the China Advisory Council of the Judge Business School, University of Cambridge. In 2016 he was appointed to the Board of the British Bankers Association and became chair of the BBA Private Banking and Wealth Management Advisory Panel now part UK Finance. He is also a Director of Private Investments and Financial Advice (PIMFA), formerly the Wealth Management Association.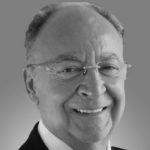 Ray Soudah
Chairman and Founding Partner
MilleniumAssociates
Ray Soudah is the founding partner and chairman of MilleniumAssociates, the independent international M&A and Corporate Finance Advisory firm, based in Switzerland and the UK. Founded in 2000, the firm marks twenty-two years of exceptional, independent M&A and corporate finance advisory service. Originally focused on executing M&A transactions in the global financial services industry, as the industry developed and private banks recognised the need to offer their clients more specialist corporate finance advice, Millenium Associates launched their Entrepreneurs and
Corporates Practice, extending their M&A and corporate finance services to the clients of private
banks as well as corporates and entrepreneurial business owners globally.
Ray has extensive multicultural wealth management and private banking/investment banking experience working in territories as diverse as the US, Asia, Middle East and Europe. Earlier positions include; Managing Director and member of the Private Banking Management Board for SBC/UBS AG; Chief Investment Officer, Chief Financial Officer and member of the Executive Board of Cedel Bank (renamed Clearstream); Chief Investment Officer for the National Bank of Bahrain including Head of International Banking and Private Banking; CEO of Hong Kong, CEO of Japan, Head of Global Capital Markets office (London) and head of FIG for Midland Montagu Investment Banking and MD/CEO of
Midland Montagu Securities as well as various senior positions within Citigroup, including Head of Asia Pacific Treasury and Capital Markets.
Ray is a Harvard Business School & INSEAD alumnus and speaks English, French, Greek and Japanese.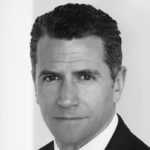 Iain Tait
Partner & Head of the Private Investment Office
London & Capital
Iain became a Partner of London & Capital in 2008 and heads the firm's Private Investment Office, which he founded in 2013. The Private Investment Office provides wealth management services for some of the firm's largest clients.
Prior to joining London & Capital, Iain ran his own wealth management business for five years, in association with Zurich Financial Services Limited, where he built and maintained a significant high net worth client base. Before that, he was a partner at Freeman, Farmer and Anderson Company at only 27.
He has been awarded the Investment Management Certificate, a Diploma in Financial Planning and a BA Hons degree from The University of Manchester. He has been named in CityWealth's 'Top Private Bankers & Investment Managers' leaders list for the past 3 years and was named in PAM 'Top 40 under 40' in 2013.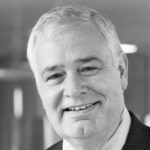 Ian Woodhouse
Lead Wealth Management Business Model Transformation and Thought Leader for Europe
Accenture
Ian Woodhouse is Lead Wealth Management Business Model Transformation and Thought Leader for Europe at Accenture. He helps our clients to evolve their future business models to deliver growth and business value in an era of client, digital and sustainability changes. Through working with colleagues and our ecosystem of leading software partners, he provides proven wealth management expertise , approaches ,tools and accelerators to deliver value faster at less risk. Ian is also industry networked, serving on the advisory boards of wealth industry publications and on industry award judging panels. Prior to Accenture ,Ian held leadership positions with other top tier business and technology firms ,PwC ,EY and IBM.

Dr Ariel Sergio Davidoff
Partner and board member of successful companies
Lindemann Rechtsanwälte
Ariel is a self-employed Partner of LINDEMANNLAW, a Swiss law firm, looking after the legal requirements of international and Swiss entrepreneurs, multi-national firms as well as advising on regulatory law. Ariel is active in Switzerland, UK, Monaco, and Eastern Europe. He is on the board of a number of successful companies in Switzerland and the UK, Germany and Holland. The industries comprise solar, water, fertilizer, wealth and asset management, banking, trust, venture capital, M&A and IT.
Beside a doctorate of business administration, he holds an MBA from Rochester NY and an LL.M. from University of Zurich. He is a member of STEP, ITPA, IISS and IFA."
Asia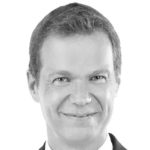 Oliver Balmelli
Deputy Chief Executive Officer and Head of Private Banking, Singapore
EFG Bank AG, Singapore Branch
Oliver is a banking professional with more than 20 years of experience as a senior banker and leader of high-performing private banking teams. His guiding principle to success is his client-centric approach and his deep understanding of cultural diversity. Oliver has been in Asia for most of his career and his responsibilities and coverage span beyond Switzerland and London. He has also developed and expanded the private banking business of a banking institution in London and was responsible for setting up the private banking department of a newly-created bank in Singapore besides managing his own clients. Oliver has led several successful teams of private bankers with clients located in Europe, Southeast Asia, India, South America and segments such as external asset managers and global South Asian.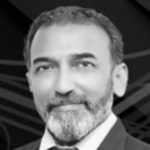 Rohit Bhuta
Chief Executive Officer
Crossinvest (Asia)
Rohit Bhuta, CEO, Crossinvest (Asia) Pte Ltd, a family owned independent asset management company with a 10 year presence in Asia. Crossinvest is headquartered in Lugano. Rohit has more than 25 years of industry experience. Prior to Crossinvest (Asia) Rohit worked with the Macquarie group for over 22 years in various capacities and geographies including Australia, Singapore, Malaysia, South Africa, Hong Kong and India. He has also worked in the UK and New Zealand during the early part of his career.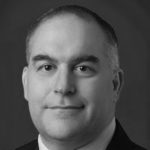 Richard Grasby
Founder
RDG Fiduciary Services
Richard Grasby is a trusts, funds, family office and private wealth lawyer. He has experience in multiple jurisdictions and has been admitted as a lawyer in England & Wales, the Cayman Islands and the BVI. Richard has expertise in the establishment and administration of offshore entities including trusts, companies and investment funds. He has significant experience in compliance, governance and account opening. Richard also has considerable involvement in private trust companies, family constitutions and succession planning. He has worked with clients and advisers in numerous jurisdictions. Richard is the immediate past chair of the STEP Hong Kong branch, a committee member of the STEP Business Families Global Special Interest Group and a committee member of the STEP International Client Global Special Interest Group. He is a member of the Hong Kong Trustees Association and a lecturer on their Trust Training Certificate course. He is an elected member of the International Academy of Estate and Trust Law.

Steven Seow
Executive Director
Singapore Consultancy
Steven Seow is the founder and executive director of Singapore Consultancy. He has more than 16 years of working experience in banking and consulting. Prior to running Singapore Consultancy, he was the Asia head of wealth management for Mercer (2013-2017) and a director in EY Advisory (2008-2013). Over the course of his career, he has also worked in Citi Private Bank, IBM, PwC Consulting and Odyssey.
North America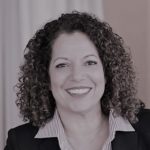 Lisa Featherngill
National Director of Wealth Planning
Comerica Bank
Lisa leads a team of highly experienced and credentialed professionals who provide customized financial, business transition and wealth transfer planning advice. Lisa has advised UHNW individuals and multi-generational families for more than 30 years. She has been quoted in various media regarding tax and estate planning topics including Bloomberg TV, The New York Times and Wall Street Journal. Prior to joining Comerica, Lisa spent over 20 years at Wells Fargo and predecessor banks building and leading wealth planning groups, Lisa also spent 11 years at Arthur Andersen in Washington, D.C. She is a CPA (not practicing), Personal Financial Specialist (PFS) and a CFP® professional. As a member of the American Institute of CPAs, Lisa has served on several committees and is currently chair of the Advanced Estate Planning Conference committee.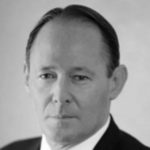 Thomas J Handler
Partner Chairman, Advanced Planning and Family Office Practice Group
Handler Thayer
Mr. Handler is an advanced planning attorney focused on taxation, estate planning, and business planning for executives, family offices, and family businesses. He has authored numerous professional articles and lectured extensively both nationally and internationally at wealth industry, professional and family office educational conferences.
Mr. Handler is a recognized thought leader in the advanced planning and family office marketplaces. He has been named one of the Top 15 Wealth Planners and one of the Top 100 Attorneys in the U.S. numerous times. Tom has won three Lifetime Achievement Awards including the prestigious 2021 PAM award in addition to being named International Wealth Planner of the Year, Private Client Lawyer of the Year, and winner of the Excellence in Estate Planning Award. Private Wealth Magazine called him "one of the most respected tax and estate attorneys in the world." He is a frequent author, lecturer, and expert commentator.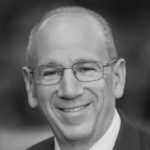 Charles Lowenhaupt
Managing Member
Lowenhaupt & Chasnoff
Charles A. Lowenhaupt is a recognized leader in managing wealth for ultra-high net worth families. He is also Chairman and CEO of Lowenhaupt Global Advisors. Charles has a Bachelor of Arts degree (cum laude) from Harvard University. He also has a Juris Doctorate (Order of the Coif) from the University of Michigan Law School. He is a member of the Bar of New York and Missouri. Charles is the author of The Wise Inheritor's Guide To Freedom From Wealth, published in 2018. He is also co-author of Freedom From Wealth with Don Trone, published in 2011.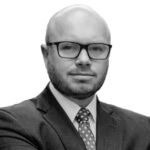 Edward V. Marshall
Global Head of the Family Office And HNW Group
Edward V. Marshall is the Global Head of the Family Office and HNW Group at Dentons, the world's largest law firm. Prior to joining Dentons, he helped build and grow the family office practices at Boston Private, Citi Private Bank, and Credit Suisse. Edward began his career in the public sector working for the federal government in the United States and abroad. He is a Board Member for Americas Warrior Partnership, a non-profit focused on ending veteran suicide. Edward earned his MBA from NYU Stern School of Business and has a BS in human biology from Michigan State University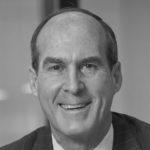 Jamie McLaughlin
Founder and Chief Executive
J. H. McLaughlin & Co.
In 2010, Jamie McLaughlin founded J. H. McLaughlin & Co., LLC, a management consulting firm focused on strategy and practice management for wealth management and investment advisory firms, private banks, trust companies, single and multi-family offices. He has over 25 years of experience in both senior operating roles and client-facing roles in the ultra-high net worth and family office segments of the industry. Previously, he was CEO of Geller Family Office Services, a partner at Convergent Wealth Advisors where he built the firm's New York office, the regional president of Mellon Private Wealth Management's New York region, and a financial advisor at Sanford C. Bernstein & Co., Inc., where he started in the wealth management industry. Earlier in his career, Mr. McLaughlin served in the Connecticut General Assembly for a decade as a two-term State Representative and a three-term State Senator.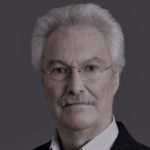 Steve Prostano
Partner, Head of Family Advisory Services
PKF O'Connor Davies
Steve is an innovator and thought leader in the global financial services industry. He has built leading MFOs and asset management firms and has advised industry leaders and UHNW families and family offices for over 30 years. Prior to PKFOD, Steve was the Head of Family Wealth Advisors, the first global MFO in the U.S. and a division of Bank of the West | BNP Paribas, where he served on the Bank's Senior Management Committee. He is also the founder of The UHNW Institute. Steve previously served as the CEO of Silver Bridge, President of Atlantic Trust, President of Chase Global Asset Management and he also held senior positions with Fleet, Mellon Bank, and KPMG.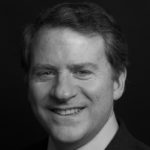 Joseph W Reilly Jr
CEO and Founder
Circulus Group
Mr. Reilly is an investment and strategy consultant to family offices. He was the co-founder and founding president of the Family Office Associa¬tion, a global forum for single family offices that is based in Greenwich, Connecticut. Previously Mr. Reilly helped to start a single family office and foundation in New York where he was an investment manager for five years. He was an energy specialist focused on options and futures trading at Credit Agricole Indosuez in New York prior to that, and started his career at Salomon Smith Barney. Mr. Reilly has spoken on family office issues at many conferences and has been quoted in the Wall Street Journal, The Financial Times, Forbes, Bloomberg, and currently does a monthly interview series with notables in the family office world for Family Wealth Report, where he is on the advisory board.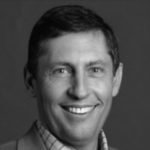 Mark Rinaldi
Partner-In-Charge
PKF O'Connor Davies
Marc Rinaldi is partner-in-charge for financial services at PKF O'Connor Davies, LLP. He has held that role since August 2005, and is based in New York. Prior to this, he was a managing partner at OBA, the hedge fund business, from July 2003 to August 2005. He worked from 1996 to May 2002 at Fairways Club, Southport, CT., and from May 1994 to May 1996 was director of central strategic trading at Bank of America.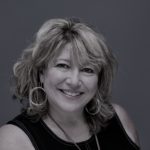 April Rudin
Founder and President
The Rudin Group
The Rudin Group founder April Rudin is a widely acknowledged top marketing strategist for the financial-services and wealth-management sectors. Her firm designs bespoke marketing campaigns for leading wealth-management firms, fintechs, and family offices; campaigns that strengthen brand value and drive client acquisition. Recognized as an IBM "influencer," she is a regularly-featured source of expertise, contributes to Capgemini's World Wealth Report, produces the CFA Institute's annual U.S. outlook, and often speaks about wealth, next-gen, and fintech. She's been published extensively and judges the Family Wealth Report's annual Wealth Management Industry Awards and is a member of their advisory board. Her two sons say she has always been an "influencer".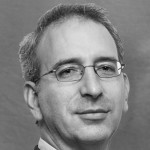 Avi Sharon
Executive Vice President and Product Strategist
PIMCO
Mr. Sharon is an executive vice president and product strategist based in the New York office. He is responsible for broad business management as well as developing and leading strategic initiatives aimed at driving growth within the traditional product franchise. Prior to joining PIMCO in 2018, he was a principal at Blackstone, where he helped launch the firm's retail alternatives initiative. Previously, he was a managing director at AllianceBernstein, where he ran multi-asset product management, led wealth management group research and marketing, and was interim head of investor relations for the firm. He has 18 years of investment and financial services experience and holds a Ph.D. from Boston University. He received an undergraduate degree from Emory University in Atlanta.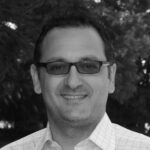 Brian Shapiro
CEO
Altsmark
Brian is Founder and CEO of ALTSMARK. He brings nearly 30 years of alternative asset class experience to his latest venture, a leading portfolio management, risk, reporting and data aggregation, provider serving family offices, RIAs, private & trust banks and institutional investors. He has successfully founded three financial technology companies and led the turn-around of a fourth, each of which have been acquired and created significant value for their stakeholders. Brian's unique combination of investment product knowledge, technology-driven and operations-focused skills have translated into cutting edge products and services that have helped to define the hedge fund and private equity industries. His prior experiences include, Private Client Resources ("PCR"), where he was a Partner and Chief Product and Strategy Officer. Member of the founding team of Gapstow Capital Partners, a $1.5B multi-manager and private equity platform focused on credit markets, real estate debt, direct CLO, and community bank investments. Before Gapstow he was Managing Partner of CarbonBased Consulting, the firm he founded 1998, and ran until its acquisition in 2007 by KPMG. Earlier on, 'DataExchange his first software company was acquired in 1997 by then Advent Software, now SS&C. The software he pioneered at DataExchange, later evolved to become the hedge fund industry's standard bearer accounting system called Geneva. Additionally, he was an investor and operating partner member to NES Financial, a Silicon Valley financial technology (FinTech) with $25B in assets under administration, which was acquired by JTC Companies in 2020.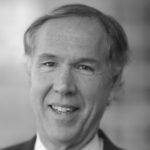 Ford Smith
Ford Smith is a senior investment professional with significant experience in client relations, portfolio management and business development. Most recently he was part of the Private Wealth team at Mercury Capital Advisors, one of the elite firms in the global alternatives space. Before Mercury he was one of two senior portfolio managers for Munich Re in New York and had previous investment roles with Grantham Mayo, a small Midwest RIA and a new local infrastructure business. In addition to hands-on investment experience in both public and private markets, he has worked in a variety of client facing capacities with investors ranging from global financial institutions, pension plans, municipalities and the Private Wealth space. He graduated from Georgetown University's School of Foreign Service and has an MBA from Boston University.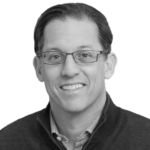 William Trout
Director of Wealth Management
Javelin Strategy & Research
William Trout is a thought leader on North American technology strategy and innovation in the wealth and asset management industries. He has particular expertise on platform automation; portfolio management and optimization tools; data capture, storage and analytics; and robotic process automation and AI. Within the wealth management arena, his interests include financial planning, investment advisory, retail brokerage, and trust. An authority on digital advice delivery, William has been widely quoted in publications such as Bloomberg, CNBC, Financial Times, New York Times, and The Wall Street Journal. He is also a frequent speaker at industry conferences and client gatherings. Currently, William is director of wealth management at Javelin Strategy & Research. Prior to Javelin, William led the wealth management practice at Celent, the research and advisory arm of Oliver Wyman. Previously, he was head of product and segment development for affluent and high net worth customers within BBVA USA, as well as a member of the BBVA Group's global Private Banking management team. William holds an AB from Harvard College.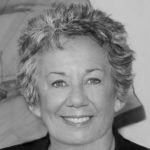 Susan Winer
Co-founder and Chief Operating Officer
Strategic Philanthropy
Susan is the Co-founder and Chief Operating Officer of Strategic Philanthropy, Ltd. Since 2000, Strategic Philanthropy, Ltd., has provided customized support to high net worth individuals, families and closely held companies to help them effectively maximize the impact of their charitable gifts. Susan has authored, or co-authored, numerous articles for publications such as Family Wealth Report, PAM (Private Asset Management), Alliance and STEP (Society of Trust and Estate Practitioners). She is Chair of the Social Impact and Philanthropy Domain for The Ultra High Net Worth Institute and on the Advisory Board for Family Wealth Report as well as a judge for the Family Wealth Report Awards.

Michael Zeuner
Managing Partner
WE Family Offices
Having joined WE Family Offices as one of its three managing partners in 2013, Michael Zeuner oversees the firm's US business. A management consultant by training, Michael has considerable experience as a leader in the wealth management industry. This included a leadership position at GenSpring Family Offices, where he was a member of the firm's operating committee and senior executive partner responsible for the firm's local family offices across the US. Before this he was managing director and global head of wealth solutions at JP Morgan Private Bank, having been head of strategy and marketing worldwide at Chase Manhattan Private Bank prior to its merger with JP Morgan in 2002. Michael is also a board member and co-founder of the Institute for the Fiduciary Standard.