Overview
WealthBriefing is excited to announce the launch of its 2022 European Awards programme.
Now celebrating its tenth anniversary, and building on the long-standing success of its independent judging process, nominations for The Tenth Annual WealthBriefing Awards 2022 are now open.
Having reported on the wealth management industry for over 16 years and being responsible for many research reports specifically covering European wealth management market, WealthBriefing is well placed to oversee a process that fairly rewards achievement, top class performance and innovation.
WINNING AN AWARD
Winning a WealthBriefing Award sets organisations and individuals apart from their peers. The award is a tangible demonstration that the winners have something special to offer, rewarding achievement and showcasing top class performance and innovation.
If your firm is successful there is a wide range of ways in which this achievement can be promoted, ranging from logos, editorial and website entries, social media postings, professional videos and entry into the Annual Winners Acclaim magazine.
Whilst the judging process is completely independent of the commercial arrangements between the participants and the organisers it is expected that winners have a financial obligation to work with the organisers to promote their award and this obligation is separate to attendance at an awards ceremony.
CATEGORIES
For those new to the awards, the categories are focused around three main areas:
Experts (individuals and teams)
Products
Services (for wealth managers and clients/institutions of all sizes and types)
JUDGING PROCESS
Within our global awards programmes, independence, integrity and genuine insight are the watchwords. The judging process is always conducted by expert panels drawn from the wealth management industry.
Each judge signs an NDA to ensure that all the information that they see in submissions remains strictly confidential.
GALA DINNER
We will be hosting a gala dinner at the Sheraton Grand Park Lane, London, on Wednesday 30th March 2022 to give winners a chance to celebrate their success with their peer group.
SPONSORSHIP
For further information on categories and sponsorship opportunities please see here.
CONTACT
Key Dates
Key Dates for Your Diary

Nominations open – 2nd September 2021
Nominations Close – 17th December 2021 (at Midnight)
Winners, Finalists and Commended firms notified of their success – From 31st January 2022.
Black-tie gala celebratory dinner  – Wednesday 30th March 2022 (from 7.00pm), where the names of the winning companies will be publicly announced.
Judges
Our global awards program is built on the independence of our judges. Each judge will have signed an NDA to ensure that all the information they receive in the submissions is kept in the strictest confidence. Further judges shall be announced in due course.
Private Bankers Panel

Gillian Austin-King
Global Head of Cyber Programmes
HSBC Bank
Gillian is a chartered accountant, a chartered banker and a member of the CISI with MBAs in both banking and finance, and degrees in economics and law. Gillian started off in audit with Price Waterhouse before moving into industry post-qualification. She spent several years working for various financial institutions as well as working for a number years as a senior management consultant, before moving to a role as head of change at a small private bank. Gillian is currently heading up the cyber security programme for global payments at HSBC.

Eric Barnett
Director
EFG Bank UK
Eric Barnett is an independent non-executive director of EFG Bank UK Limited, having previously been chief executive officer of Kleinwort Hambros, the UK private bank formed from the old SG Hambros and Kleinwort Benson businesses for 11 years 2007-2018. He has over 30 years' experience in Wealth Management, with a particular focus on commercial and strategy, and has been behind a number of well-known acquisitions in the sector. He is also currently working with a challenger bank in the SME sector.

Liz Bottomley
General Manager - BOS Wealth Management UK Branch
Bank of Singapore
Liz Bottomley was appointed General Manager of BOS Wealth Management Europe's (BOSWME) UK Branch in January 2019, having joined the London branch of OCBC Banking November 2018. As the General Manager of the UK Branch, she is responsible forgrowing the business for BOSWME in the UK, targeting internationally focused clients who
are UK resident. BOSWME is an asset management business, headquartered in Lux, and is a wholly owned subsidiary of BOS.
Liz has been advising private clients for over 25 years in Europe and Asia. Liz was previously the Head of Private Banking at Arbuthnot Latham, a boutique private bank in London
where the private banking business grew substantially under her tenor. She created a team to focus on international clients, particularly those living in Europe and Singapore
and Hong Kong in terms of Asian focus. Previously she had a successful and varied career with Coutts & Co covering private, commercial and international private banking and asset management. This culminated in her leading the Asia/Africa Team in London targeting high net worth clients living in those areas.
Liz is married to John and they have 3 children.

Jacqui Brabazon
Chief Marketing Officer (Retired)
Jacqui Brabazon is a retired financial services professional with over 35-years of experience covering Marketing, HR, Talent, Philanthropy and Client Management including 20 years in global and regional roles.
Most recently Jacqui was Chief Marketing Officer of the International Private Bank at J.P. Morgan prior to which she ran the Private Bank's Asia Marketing function. Before J.P. Morgan, Jacqui spent 14 years at Standard Chartered Private Bank (formerly American Express Private Bank) where she held a variety of positions that combined the Global CMO role with the Head of Talent Enhancement, Philanthropy and Alternative Distribution and Key Client Management.
Previous experience also includes 11 years at Kleinwort Benson in various roles including running a Private Bank Client Management unit, Marketing, Business Development and HR.
Jacqui holds a BSoc Sci from Birmingham University and a Post Graduate Diploma in Personnel Management.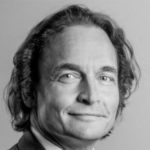 Etienne D'Arenberg
Partner
Bank Mirabaud
Etienne d'Arenberg, born 1967, is a Limited Partner at Mirabaud since 2011. He joined the group in 1999 and has developed a very significant portfolio of private clients, including large families and entrepreneurs, who learnt to appreciate his strong investment convictions, his holistic approach to assessing their environment, and his very close attention to their needs.
In 2016, he took over the management of the UK market for the group and sits on the board of Mirabaud Europe Ltd, the European bank of the group. In 2019, in the context of Brexit, Etienne moved to the UK to follow more closely the development of the UK political, legal and tax environment.
Starting his career at the Compagnie Générale des Eaux, one of the world's largest utilities at the time, Etienne joined in 1995 Creditanstalt Investment Bank (CAIB) in Vienna as a Managing Director focusing on CEE countries and in charge of the group wide asset management and of the private equity departments.
Etienne d'Arenberg sits on or chairs several charity boards, most notably linked to music, in Switzerland, Europe and United Kingdom and sits on the board of his own family's Family Office. He holds a MSc (Mgt) from Boston University and graduated from the Hotel Management School of Lausanne. He speaks fluently French, English, German and Italian and has a fair knowledge of Spanish and Dutch.

James Fleming
Chief Executive Officer
Sandaire
James is an experienced C-Suite Executive and a leader of businesses focused on Private Wealth Management and broader financial services. Following the sale of Sandaire at the end of last year, James has been building a portfolio of senior non-executive roles, including being recently appointed as Vice Chairman of VAR Capital Limited.  
James has over 30 years of experience of advising families with significant wealth both in the UK and internationally. James joined Sandaire as Chief Executive in 2017 from Arbuthnot Latham & Co. Private Bank where he was Chief Executive and latterly Vice Chairman. James led the transformation of the business, adding an extensive range of expertise and services, which enabled Arbuthnot Latham & Co. to become a leading Private Bank in the UK.
James started his career at Hambros Bank and moved from the role of Managing Director of SG Hambros (UK) in 2002 to the private bank, Coutts & Co., where he headed the International Division including responsibility for the Bank's offices in the Crown Dependencies, Monaco and the Middle East.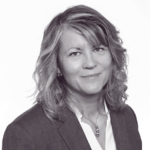 Gilly Green
Managing Partner
Sionic
Gilly heads up the Wealth Management & Private Banking practice globally for Sionic.  She is known as an inspirational leader in the sector and has been the proud holder herself of the Leading Individual Adviser Award 2021.  Gilly has spent more than 35 years in the industry, including 20 years as a specialist management consultant, advising wealth managers, private banks and retail platforms at CSTIM, Knadel and, since 2019 Sionic – which, in December 2021, announced its acquisition to become part of the Davies Group.
Gilly started her career working for United Dominions Trust and Coutts & Co, before mixing it up with a stint in a technology firm, ACT Financial Systems.  It was here she rose to an Executive Board position with responsibility for product strategy and acquisitions and got a taste for consulting.
Gilly also spent time at Northern Trust as head of Family Office Proposition for EMEA, and in an interim role running client services for the division in Guernsey, covering trustee, banking, custody and fund administration for family funds.
Gilly is an expert in strategy execution, client proposition, digital solutions, operating model design and outsourcing negotiations, and says that "Pragmatism is key to my approach.  I advise with empathy – I know how uncomfortable change can be and totally understand what it feels like to sit in the client's chair."

Martin Heale
Director
Schroder US Wealth Management
Martin heads the Schroder Wealth Management (US) team specialising in international wealth management for US clients residing in the US, UK and elsewhere. Prior to joining Schroders, Martin was managing director and head of Americas at the Royal Bank of Canada Wealth Management International in London, and before that head of private wealth management at Kleinwort Benson. A stockbroker by training, Martin has over 30 years' experience in advising clients and working in partnership with clients' other professional advisors. He is also a Registered Investment Advisor with the Securities Exchange Commission (SEC) and sits on the expert panel for the Society of Trust and Estate Practitioners (STEP).

Mark Hussein
MARK HUSSEIN CEO, HSBC Life (UK) and Head of UK Insurance
HSBC Bank
Mark Hussein is the UK CEO of HSBC Life and Head of UK Insurance at HSBC. Mark has spent more than two decades in a variety of financial services roles, with the majority working for HSBC Group. He was appointed CEO, HSBC Life (UK), and Head of UK Insurance in November 2015. He is responsible for the Life manufacturing business and General Insurance Partnerships across HSBC, First Direct and M&S Bank.
Between two tenures at HSBC, Mark spent three years with Kleinwort Benson as Head of Private Wealth Management UK and the Channel Islands. This gave him responsibility for both Private Banking and Private Fiduciary Services in the UK, Channel Islands and Internationally. He was a member of the Kleinwort Benson group regional executive committee and sat on the board of Kleinwort Benson Trustees.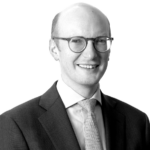 Sean Kiernan
CEO and Founder
Greengage
Sean Kiernan is the Founder and CEO of Greengage. He has extensive experience in financial services, having worked in various executive management positions. He founded Greengage after working at the first bank in the world to offer crypto products to clients, Falcon Private Bank, where he served as the COO and Interim CEO of the London operation until leaving to establish Greengage.  
 Prior to that he held management positions at Clariden Leu, a division of Credit Suisse, and Zurich Financial Services. Mr Kiernan has an MBA from the University of St. Gallen and a BSc from Georgetown University. 

Penny Lovell
CEO Private Investment Office
Sanlam
Penny has more than 20 years experience advising private clients, families and charities and joined Sanlam to develop their high net worth and family office offering in September 2017. Prior to this she held various executive roles in wealth management. At Close Brothers she was head of private client and responsible for marketing and distribution across the various business channels. Before that she was managing director at Rothschild. Penny was also head of business development and marketing at Fleming Family & Partners where she also covered philanthropy and financial education. Penny also sits on the boards of Pennies, The Digital Charity Box, Prism the Gift Fund and the development board for Park Theatre.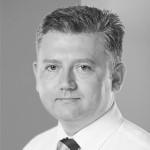 Glenn Murphy
Chief Operating Officer
Multrees
Glenn is Chief Operating Officer for Multrees, where he delivers improved business target operating models.  Glenn's role includes delivering strategic operating and technology platforms to enable the business to offer robust solutions and improved processes for the benefit of clients.
Glenn is an experienced financial services and technology executive, with over 20 years of leadership experience in a wide variety of positions, having previously served as Chief Operating Officer for Stonehage Fleming and other lead roles for Schroders, Cazenove Capital, London & Capital and Rathbones. He is an active member of the Chartered Institute of Securities & Investments and CFA UK.  Glenn holds a Bachelor of Science degree, having studied Applied Physics and Computer Science.  He is Investment Management certified (IMC) and qualified in Investment Operations (IOC).  Glenn was also previously a non-executive director for a number of UCITS funds.
Glenn regularly attends and speaks at industry events, panels and has written over 30 articles on the areas of innovation in banking and investment management.  Outside of industry Glenn is a qualified coach, a member of Mensa and also has his own charitable foundation focused on supporting new charity start-ups and directed philanthropy.

Tom Slocock
Managing Director - Head of International Product Development and Origination
iCapital Network
Tom is a Managing Director and Head of International Product and Origination at iCapital Network, responsible for the development and expansion of the firm's product offering in markets outside the United States. Tom has almost 30 years of experience within wealth management working with clients and managing teams, businesses, and global product classes. Prior to joining the firm, Tom spent 11 years at Deutsche Bank Wealth Management, most recently as head of the Global Funds Group, overseeing the sourcing, research, structuring, marketing, and servicing of both traditional and alternative fund offerings across all client franchises. Previously, Tom was CEO of Deutsche Bank's UK wealth management business. Before joining Deutsche Bank, Tom spent a decade at Credit Suisse, where his last role was as the London Head of International Private Banking. He started his career in wealth management at Goldman Sachs in London. Tom holds a BA/MA degree in Zoology from Oxford University and completed the Senior Executive Programme at London Business School.

Emma Wheeler
Director, Client Strategy Office
UBS Global Wealth Management
Emma Wheeler is a Director with responsibility for female client strategy at UBS Global Wealth Management. She is an experienced communications, marketing and business development
strategist with a demonstrated history of working with global brands, particularly around change management within professional services businesses. At UBS she is responsible for the banks focus on women and their unique financial needs. Before joining UBS Global Wealth Management in early2018, Emma was head of content for a global private wealth law firm where she led the firms content strategy and approach to thought leadership.
She is a graduate of London University, with a degree in English and Classics, a mother of two children and has a passion for skiing, horse-riding, the Arts and culture.
Trusted Advisors Panel

Ausaf Abbas
Managing Director
Coombe Advisors
Ausaf Abbas founded Coombe Advisors to provide strategic, business and financial advice to a network of clients and associated businesses, with a focus on family offices, the wealth management industry and growth-oriented companies. Prior to that, Ausaf had a 25-year career at Merrill Lynch and Morgan Stanley, where he held various senior management positions in both investment banking and wealth management. His international experience includes 13 years based in Hong Kong, Singapore and Tokyo, and extensive experience managing wealth businesses across the MENA region. His broad range of interests include acting as senior advisor to a real estate investment banking firm and serving as a director of SEO London and Tara Arts, two charities focused on education and Asian theatre.

Panos Archondakis
Senior Director for Banking and Wealth Management
EPAM
Panos Archondakis is responsible for shaping and developing EPAM's strategy for Banking and Wealth Management, tailoring EPAM services and solutions specifically for the industry while also working directly with clients to customize business models, develop digital strategy and lead multi-disciplinary solution teams.
Panos has held a variety of technology consulting and leadership roles in Financial Services and since 2005 has served at leading Wealth Managers including Morgan Stanley, UBS and Deutsche Bank, in London, New York and Hong Kong.
He has a broad range of experience covering the entire client service lifecycle and core banking as well as leading the development of digital banking strategy and solutions. He is currently focused on driving innovation and developing digital banking offerings across the spectrum of challengers, neobanks and major global institutions.

Paul Ayres
Partner
BDO
Paul joined BDO in 2000 becoming a partner in 2006 and is now head of BDO's national private client practice. Paul advises in respect of all private client related tax matters but with a particular specialism in advising clients on their residence and domicile positions. Recognised as one of the most influential individuals in the wealth management industry, Paul is also is a member of the Society of Trust and Estate Practitioners.

Philippe Bongrand
Senior Partner
Legacy
Philippe advises wealthy individuals on leaving a legacy that will last forever. He builds on his experience in wealth management as well as his strategy consulting and marketing skills. Prior to founding LEGACY, Philippe headed the Wealth & Asset Management practice within a leading consulting firm where he advised clients on growth and digital strategies as well as transformation plans. He has worked with more than 50 clients - global, regional or domestic leaders – on all continents and in both offshore and/or onshore markets - seeking to improve their competitive position and economics. He also had operational roles in the industry, in particular having led functions such as strategy, business development, sales management, sales force effectiveness and marketing.

Christine Mar Ciriani
CEO of Private Banking & Wealth, Asia & Europe
InvestCloud
Christine is the CEO of the Private Banking division of InvestCloud (previously Finantix) following a career of successfully building businesses in Europe and Asia. In addition she is on the Board of Barclays Private Bank Switzerland and advisor to Fusion, a Swiss-based incubator. Previously, Christine was Senior Partner and CEO Switzerland at Capco, an international management consultancy, and part of the APAC Management Team, where she launched and led the global wealth and investment management practice and offices in Switzerland and Singapore. Christine started her career at J.P. Morgan where she worked for both the investment and private bank in New York, London, Geneva and Hong Kong. Christine holds an M.B.A. from the Walter A. Haas School of Business at the University of California, Berkeley and an Economics and Accounting degree from Claremont McKenna College.

Sebastian Dovey
Founder
The Courageous Ideas Partnership
Sebastian Dovey is an entrepreneur, thought leader and board director in the fields of global wealth management, consumer insight, technology, scale-up companies and business management. Seb was the co-founder in 1998 of Scorpio Partnership, an award-winning global management consultancy and insight data business. This was acquired by Aon PLC in 2014. Seb is currently Chairman of F2 Strategy, and holds non-executive board roles at FiComm, Entrepreneurs Investment Office, and Angel Academe Nominee. He also holds advisory board seats at Moneyhub, Align 17 and Silver Lane. Separately, Seb is the Chairman of the Global Client Experience Innovation Committee for a major international bank and advises two sizeable financial families on their strategic growth for their investment offices.
Seb's expertise spans 25 years of developing high-impact commercial strategies for private banks, global banks, asset managers, family offices, technology firms, service providers, aggregators and start-up initiatives. Seb is the 2018 winner of the Wealth Briefing Thought Leader of the Year award and he is Thought Leader-In-Residence for Fitch Learning worldwide. He is a regular commentator on the wealth management industry in the press and at conferences and academies, and has chaired and presented leading industry events in Asia, Europe and the United States. He has been a lecturer at The Swiss Finance Institute (formerly the Swiss Banking School) for its executive MBA programme. He serves as board member of the London School of Economics Generate initiative focused on entrepreneurship in the social sciences and is on the editorial board of WealthBriefing.

Pierre Dupont
Managing Partner
WIZE by TeamWork
Pierre is Managing Partner at WIZE by TeamWork, the all-in-one Wealth & Asset Management solution, which is one of the fastest growing WealthTech companies in Switzerland dedicated to External Asset Managers, Family Offices, Fund Managers and Banks.
He brings the judges panel an extensive banking operations & IT expertise acquired in his current role since 2020 but also during the 9 previous years while heading business development of Bank Lombard Odier global custody & reporting services which he joined after 10 years as Private Banking Client Executive at IBM Geneva.
Both Swiss and Belgian, used to work in multi-cultural and multilingual environments, his motivation has been during his whole career to understanding customer's pains, translating those to experts who are able to solve them and setting the right level of expectations on both sides.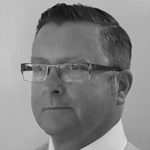 Steve Dyson
Director
Investment & Wealth Management Consultants
Steve is a founding director of Investment & Wealth Management Consultants. He has over 30 years experience in the financial services industry and has held senior positions in the wealth management sector as operations director for Schroders Private Bank, and head of product development for State Street's wealth manager services division. In addition, Steve has worked at The Bank of New York where he managed their enterprise level global banking relationships and at Citisoft Consultants where he was head of European business development. Steve brings a unique insight into industry trends and challenges given his senior roles within wealth management, investment operations, outsourcing and consulting.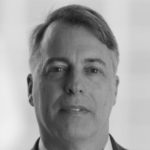 Keith MacDonald
Senior Advisor Wealth Management
EY
Keith MacDonald is a partner in EY's global financial services practice where his responsibilities include their services to wealth managers and private banks. He has led a wide range of strategic and transformational programmes across the industry, UK and internationally. He leads EY's development and thought leadership in the wealth management and private banking sector, and is a regular contributor to conferences and publications.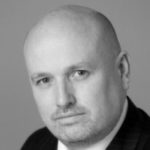 Robert Macro 
Head of Private Client
Druces
Robert Macro is head of Druces' international wealth and fiduciary practice and also leads the firm's Family office team. He has significant experience with UK and international tax planning, trust matters, probates, tax disclosures and disputes for banks, high net worth individuals, trustees, international companies, UK collection societies and partnerships. Robert specialises in complex tax planning for international and domestic clients. He is highly recommended for his specialist knowledge in restructuring business assets and optimising investments into real estate and new technology worldwide. Over the past 16 years Robert has been involved in a number of notable matters successfully assisting clients caught up in the HSBC data theft in Switzerland and dealing with issues for fiduciaries drawn into litigation with a new government of a Middle Eastern state following the Arab Spring. He has also pioneered the successful use of various tax reliefs with claims for the remittance basis of taxation.

Arabella Murphy
Founder & Director
Propitious (London) Ltd
Arabella Murphy has nearly 25 years' experience of helping wealthy individuals and families from around the world to plan for the future and resolve disharmony. As founder and director of Propitious (London) Ltd., she helps clients find clear and constructive solutions to their questions about succession, family business, risks and disputes.
Arabella qualified as a solicitor in 1996 with Allen & Overy LLP, becoming a partner in 2007. In 2009, she was a founding partner of Maurice Turnor Gardner LLP. As a solicitor, Arabella was consistently ranked in the top tiers of the major directories for her expertise in private wealth planning and dispute resolution. She is a member of STEP and has written or co-authored several books on private wealth topics.

Vishal Sooklall
CEO
Trustconsult Group S.A
Vishal Sookloll is the CEO of TrustConsult (Luxembourg) SA. He joined Trustconsult in 2015 and has been promoted as CEO of the Company since January 2020.
Vishal has more than 15 years experience in the Corporate Services sector in Luxembourg having worked in the past with
some of the major players in the industry. Vishal has an audit background having past experiences with
two of the Big Four namely Ernst and Young and Deloitte.
Vishal is a Fellow of the Association of Chartered and Certified Accountants of UK (ACCA)

Billy Stephenson
Chief Executive
Stephenson Executive Search
Billy is a headhunter and the Chief Executive of Stephenson Executive Search (SES), a multi-award-winning executive search firm focusing on appointments in the financial services and legal sectors.
Billy focuses on C suite and senior appointments in the private banking, wealth management and family office sectors and works across management, investment, distribution and operational functions. He operates at board level and his clients include FTSE 100, FTSE 250, AIM listed and private companies. Billy is a former investment advisor, he is a Chartered Fellow of Chartered Institute of Securities and Investments, a Freeman of the City of London and serves on the board of a charity.
In 2021, SES was awarded Best Wealth Management Executive Search firm at the WealthBriefing Awards, Boutique Recruitment Specialist of the Year in the Innovation and Excellence awards and the company is part of the Race Fairness Commitment.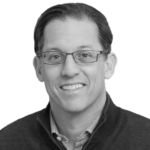 William Trout
Director of Wealth Management
Javelin Strategy & Research
William Trout is a thought leader on North American technology strategy and innovation in the wealth and asset management industries. He has particular expertise on platform automation; portfolio management and optimization tools; data capture, storage and analytics; and robotic process automation and AI. Within the wealth management arena, his interests include financial planning, investment advisory, retail brokerage, and trust. An authority on digital advice delivery, William has been widely quoted in publications such as Bloomberg, CNBC, Financial Times, New York Times, and The Wall Street Journal. He is also a frequent speaker at industry conferences and client gatherings. Currently, William is director of wealth management at Javelin Strategy & Research. Prior to Javelin, William led the wealth management practice at Celent, the research and advisory arm of Oliver Wyman. Previously, he was head of product and segment development for affluent and high net worth customers within BBVA USA, as well as a member of the BBVA Group's global Private Banking management team. William holds an AB from Harvard College.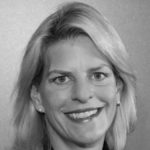 Cara Williams
Senior Partner
Mercer
Cara Williams, senior partner, is global leader family offices. Located in London, Cara develops and drives the strategy for Mercer's work with financial intermediaries, wealth management firms and family offices globally. She ensures clients' needs are appropriately met with a wide array of solutions from market insights, manager research, asset allocation to deal sourcing and establishment of investment platforms and solutions. Cara presents regularly on global investment trends in wealth management as well as on Mercer's When Women Thrive platform for Financial Services.
With over 22 years of experience in the pensions and investment industry, Cara began at Mercer's investment consulting business as Global COO in April 2005. Cara began her career in finance as a financial advisor with Merrill Lynch in New York. Prior to working in the investment industry, she was responsible for budgets and logistics for US Army and NATO MWR deployments. Cara is also an active mentor for external programs supporting and promoting women in their careers.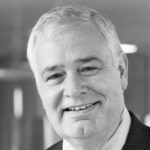 Ian Woodhouse
Lead Wealth Management Business Model Transformation and Thought Leader for Europe
Accenture
Ian Woodhouse is Lead Wealth Management Business Model Transformation and Thought Leader for Europe at Accenture. He helps our clients to evolve their future business models to deliver growth and business value in an era of client, digital and sustainability changes. Through working with colleagues and our ecosystem of leading software partners, he provides proven wealth management expertise , approaches ,tools and accelerators to deliver value faster at less risk. Ian is also industry networked, serving on the advisory boards of wealth industry publications and on industry award judging panels. Prior to Accenture ,Ian held leadership positions with other top tier business and technology firms ,PwC ,EY and IBM.
Technology Panel

Tej Dosanjh
Managing Partner (UK)
Evolution Partners
A senior financial services professional with over 30 years in the industry. He has worked across multiple sectors including Investment Management, Capital Markets and Wealth Management. He has extensive depth in supporting senior leadership through transformation complexity in distribution, operations, technology and proposition design.
Current focus is on how the industry will manage the rise of digital assets in terms of regulation, commercial models and infrastructure covering NTFs, Cryptocurrency (BTC) and Digital Funds.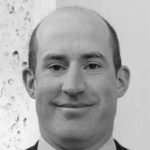 Matthew Drummond-Smith
Associate Director and Head of Operations
Bordier UK
After graduating from the University of Bristol in 2004 with an honours degree in Classics, Matthew joined Bordier UK within the operations team. Matthew is an associate Director of Bordier UK and head of Operations, where he has overall responsibility for the company's operations, including dealing and CASS. Matthew is a Chartered Member of the CISI and holds both the Investment Operations Certificate (IOC) and Investment Management Certificate (IMC).

Peter Flavel
Chief Executive
Coutts
Peter joined Coutts as Chief Executive in March 2016 and, under his leadership, the iconic private bank has undergone a significant transformation across all of the Bank's key performance targets: Return on Equity has grown from 4% to over 16% in less than 4 years and his focus on simplification has seen a 20% improvement in the cost to income ratio of the 327 year old business. In addition, Peter's passion for innovation across banking, lending and wealth management and raising the bar on service standards has led to a market-leading net promoter score from Coutts' clients. He has revived Coutts' branding and image to be more warm and modern, whilst taking pride in its history, encouraging clients to recognise that Coutts is 'more than a bank'.
Peter has over 30 years of experience in financial services across Asia, Europe, the Americas, the Middle East and Africa. Prior to joining Coutts, Peter was the CEO of J.P. Morgan Private Wealth Management in Asia Pacific based in Singapore. Peter also spent nine years with Standard Chartered in Asia and founded their global Private Bank in 2006.
Peter is vice Chair of Trustees of the Duke of Edinburgh Commonwealth Study Conference and a member of the Philanthropy Advisory Committee of the Royal Albert Hall.
Peter was born in Australia and has degrees in Law and Economics from the University of Adelaide and initially practised law as a barrister and solicitor. He has also attended the advanced management programmes at Harvard Business School, University of Oxford and Singularity University.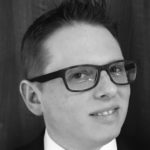 Adam Sorrin
Head of Data & Access Management
RBS Private Banking
With more than 20 years experience in the private banking industry, Adam has held positions across back office, front office, risk, change and technology. Adam's delivery record includes regulatory-compliant solutions, business process optimisation, wholesale re-platforming activities, as well as a number of years leading CRM enhancement initiatives. Leveraging experience in the modelling, migration and ongoing management of customer data, Adam's current role sees him lead strategic data management projects - driving efficiency, mitigating risk, and providing the foundation for deeper and more meaningful customer insights.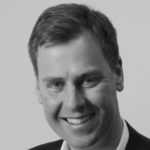 Mike Toole
Chief Operating Officer
Artorius Wealth
Mike is Co- Founder and currently group chief operating officer of Artorius, a wealth manager that has shown strong growth since its inception in 2014. Mike has been the architect behind a model that delivers a multi-jurisdictional client-centric wealth-planning proposition underpinned by a strong governance infrastructure. Mike was previously a partner at accountancy firms RSM and Baker Tilly, where he was group operations director for the financial management and investment businesses. Prior to this he has years' experience in financial services and banking with KPMG, Santander and UK mutual societies. He also helped found a Saudi family office and managed a substantial private equity portfolio.
Categories
The submission process for The Tenth Annual WealthBriefing European Awards 2022  is now unfortunately closed.
For any questions, please contact rachel.fokes@clearviewpublishing.com
About our Sponsors
Category Sponsors
Venue
Sheraton Grand Park Lane
Address:
Previous Winners
Overall UK Private Bank
HSBC Private Banking        
UK Domestic Clients Team
Barclays Bank          
UK International Clients Team
Standard Chartered Private Bank  
UK HNW Team
Handelsbanken Wealth & Asset Management     
UK UHNW Team
Deutsche Bank – Winner
VAR Capital   – Highly Commended
UK Wealth Planning Team
Close Brothers  Asset Management        
UK Charity Team
Waverton Investment Management           
UK Private Bank – Client Service
HSBC Private Banking        
UK Private Bank – Investment Management Platform
Citi Private Bank
Private Bank – Talent Management & Diversity
Kleinwort Hambros – Winner
HSBC Private Banking – Highly Commended
UK Private Bank – Best Credit Provider
Brown Shipley
UK Private Bank Customer Facing Digital Capabilities (Investments)
Close Brothers Asset Management
EUROPEAN WEALTH MANAGEMENT CATEGORIES
Overall European Private Bank
BNP Paribas – Winner
Quintet Private Bank – Highly Commended
European Domestic Clients Team
Nykredit
European International Clients Team
Citi Private Bank
European HNW Team
REYL Group
European UHNW Team
Citi Private Bank
European Private Bank – Client Service
Indosuez Wealth Management
European Private Bank – Investment Management Platform
Citi Private Bank
European Private Bank Talent Management
Nykredit
European Private Bank Best Credit Provider
BNP Paribas
European Wealth Planning Team
Société Générale Private Banking
Wealth Management Business – Benelux
Société Générale Private Banking
Wealth Management Business – The Nordic Region
Union Bancaire Privée (UBP) 
Wealth Management Business – The Iberian Region
BNP Paribas
Wealth Management Business – Central or Eastern Europe Region
Family Office Private Banking VTB
Wealth Management Business – The Principality of Monaco
Indosuez Wealth Management
INVESTMENT MANAGEMENT CATEGORIES
Specialist Wealth Manager
Bordier UK    
Specialist Investment Manager
Tribe Impact Capital – Winner
Julius Baer – Highly Commended
Investment Consultancy
Peritus Investment Consultancy
Private Investment Office
Capital Generation Partners
Multi Family Office
Stonehage Fleming
Fund Manager
Sanlam
Investment Product Provider
Block Asset Management
Alternative Investment Manager
Syz Capital – Winner
Bite Investments – Highly Commended
External Asset Management Platform & Offering
Julius Baer – Winner
Wize by TeamWork – Highly Commended
Platform Provider
Wize by TeamWork
FX Solution Provider
Hamilton Court
PRIVATE CLIENT CATEGORIES          
Private Client Law Firm
Stephenson Harwood
Offshore Law Firm
Carey Olsen
Private Client Lawyer
Taylor Wessing
Family Law Legal Team
UFG Wealth Management
Pensions Advisor of the Year
Strabens Hall – Winner
RiverPeak Wealth – Highly Commended
Westminster Wealth Management – Highly Commended
Tax Team
Taylor Wessing – Winner
UFG Wealth Management – Highly Commended
Handelsbanken Wealth & Asset Management – Highly Commended
Independent Trust or Fiduciary Company
Accuro – Winner
Saffery Champness – Highly Commended
Institutional Trust or Fiduciary Company
JTC
Estate Planning
Taylor Wessing
Management Consultancy
EY – Winner
Sionic – Highly Commended
Private Client Wealth Planning
Lombard International Assurance – Winner
Sanlam – Highly Commended
WEALTH MANAGEMENT TECHNOLOGY CATEGORIES (TECH VENDORS ONLY)
Front Office Solution
InvestCloud  
Transaction Processing Solution
Avaloq
Portfolio Management
SS&C Advent
Client Communications
Novastone Media
Client Reporting
FundCount
Compliance
NICE Actimize
CRM System
InvestCloud
Client Lifecycle Management Solution
Fenergo – Winner
Sionic – Highly Commended
Data Provider
Morningstar
Client Accounting
Citco
Suitability Product
Oxford Risk
Risk Management
KlarityRisk
On-Boarding
Tiller Technologies
Innovative Client Solution
Bite Investments
Change Management Process/Best Implementation of a Technology Solution
Julius Baer
Innovative Wealthtech Solution
Additiv AG – Winner
Innovative Use of Artificial Intelligence
RecordSure – Winner
Avaloq – Highly Commended
Overstone Art – Highly Commended
WEALTH MANAGEMENT TECHNOLOGY CATEGORIES (IN-HOUSE)
Innovative Client Solution (In-house)
BNP Paribas 
Change Management Process/Best Implementation of a Technology Solution (In-house)
Indosuez Wealth Management
Innovative Use of Artificial Intelligence (In-house)
Indosuez Wealth Management
SPECIALIST WEALTH MANAGEMENT CATEGORIES
Marketing or PR Campaign
Morningstar – Winner
Handelsbanken Wealth & Asset Management – Highly Commended
Corporate Social Responsibility/Diversity
RBC Europe
Wealth Management Executive Search Firm (Europe)
Stephenson Executive Search
International Finance Centre
Qatar Financial Centre
Global Custodian to Private Client Businesses
Northern Trust
Philanthropy Offering/Initiative of the Year
ABN AMRO
Most Promising New Entrant
Bite Investments
Most Innovative Wealth Management Model
Tribe Impact Capital – Winner
City Wharf Private Wealth – Highly Commended
M&A Advisor
EY
ESG
Coutts
LEADERSHIP CATEGORIES
Leading Individual (Banker)
Kleinwort Hambros – Rebecca Constable
Leading Individual (Advisor)
Sionic – Gilly Green
Saffery Champness – Lisa Vizia – Highly Commended
Taylor Wessing –  Michael Yates – Highly Commended
Outstanding Contribution to Wealth Management Thought Leadership (Individual)
Somers Partnership – Mark Somers
Outstanding Contribution to Wealth Management Thought Leadership (Company)
Winner-BNP Paribas
EY
Women in Wealth Management (Individual Contribution)
Crestbridge – Heather Tibbo
Women in Wealth Management (Company Contribution)
Winner-Indosuez Wealth Management
Diversity in Wealth Management (Company)
Julius Baer
Chief Executive Officer
Kleinwort Hambros – Mouhammed Choukeir
Chief Investment Officer
Brown Shipley – Toby Vaughan
Chief Operating Officer
Oak Group – Graham McCormack
Rising Star Under 30
Barclays Private Bank – Olivia Lewis
Rising Star Under 40
Strabens Hall – Nick Toubkin
Frequently Asked Questions
Q) Do I/my firm need to be a subscriber to WealthBriefing?
A) No, this program is open to all relevant firms.
Q) Is there any upfront cost to enter?
A) No, there is no upfront cost to enter, but you will be offered to acquire a winner's package should you be successful.
Q) Is the process open to firms that are not active within Europe?
A) The judges will only consider submissions from firms that are active in the region.
Q) How do you ensure that the judging process is independent and impartial?
A) To avoid any conflict of interest we have three judging panels. One panel of bankers who judges the trusted advisor categories. Another panel of trusted advisors who are responsible for judging the banking categories and finally a panel of experts to judge the technology categories.
Q) Can you assure me that any details that I submit will be treated with confidentiality?
A) We collect your details and only share submissions with the judges' team responsible for judging those particular categories. We ensure that there is no conflict of interest with the judges' team before sharing entrants' details. All our judges have signed a Non-Disclosure Agreement (NDA).
Q) My submission is likely to be longer than the 1000-word max limit. Would this disadvantage me?
A) We have set the limit out of respect to the judges and we are keen to maintain this to ensure that there is a level playing field between competing submissions.
---