Overview
Ranked as top wealth management trend on Twitter, the fast-moving and on-trend world of WealthTech, where the key focus is the wealth manager's client experience, is full of innovation.
WealthBriefing – the global subscriber-based newswire – has been exclusively reporting on the wealth management sector for almost 20 years. Over this period we have successfully run a global awards programme celebrating the achievement of the wealth management, private client and niche family office sectors.
There is a real demand for the technology partners servicing the wealth management industry to be publicly celebrated and rewarded for their achievement. For the past eight years we have included award categories for technology companies supporting the family office sector in the awards programme organised by WealthBriefing's sister publication – Family Wealth Report  – covering the North American family office space.
Forming part of the overall WealthBriefing Global WealthTech awards program, we are now launching a separate awards programme giving prominence solely to WealthTech companies servicing the North American and Latin American wealth management industry.
Categories
For those new to the awards, the categories are focused around three main client-experience focused areas:
Experts (individuals and teams)
Products
Services
Geographies
Canada
United States
Latin America
A full list of the categories and entry form is available here.
Judging Process
The judging process will be guided and assisted by a panel of independent experts, each of whom has been actively involved in the wealth management industry for many years and have an in-depth knowledge of the WealthTech sector.
Supported by the long-running and well regarded publications WealthBriefing and Family Wealth Report, winning an WealthTechAmericas Award sets organisations and individuals apart from their peers and is a tangible demonstration that they have something special to offer, rewarding achievement and showcasing top class performance and innovation.
For further information on categories and sponsorship opportunities please contact:
philip.harris@clearviewpublishing.com
For more information about the awards process please contact:
Key Dates
Key dates for your diary
Nominations open: 14 July 2021
Submissions close: 25 October 2021
Notification of winners' success: from 6 December 2021
Public winner announcement: 21 March 2022
Categories
Please find below the steps of our awards process. The list of categories is here.
1.  Register here for the Inaugural WealthTechAmericas Awards 2022
2. Fill out your details and select the categories you would like to enter.
3. Once you submit the form, you will receive a confirmation with a downloadable nomination form
Fill in the name of your firm or individual (as they would like to appear in all communications in reference to the Awards program).
Answer the the questions on the form (not exceeding the total word count of 750)
Examples to illustrate your submission can be included by active links to PDFs, audio and/or video files (no more than 3 relevant examples)
Tips for a standout submission can be found here
4. Send the nomination form(s) to theodora.viney@clearviewpublishing.com
5. Winners will be notified in the week c/ 1 November 2021 and will be offered marketing packages.
6. Winners will be announced on 14 February 2022 in WealthBriefing and Family Wealth Report editorial, website and social media channels.
For any questions, please contact theodora.viney@clearviewpublshing.com
For further information on categories and sponsorship opportunities please contact:
philip.harris@clearviewpublishing.com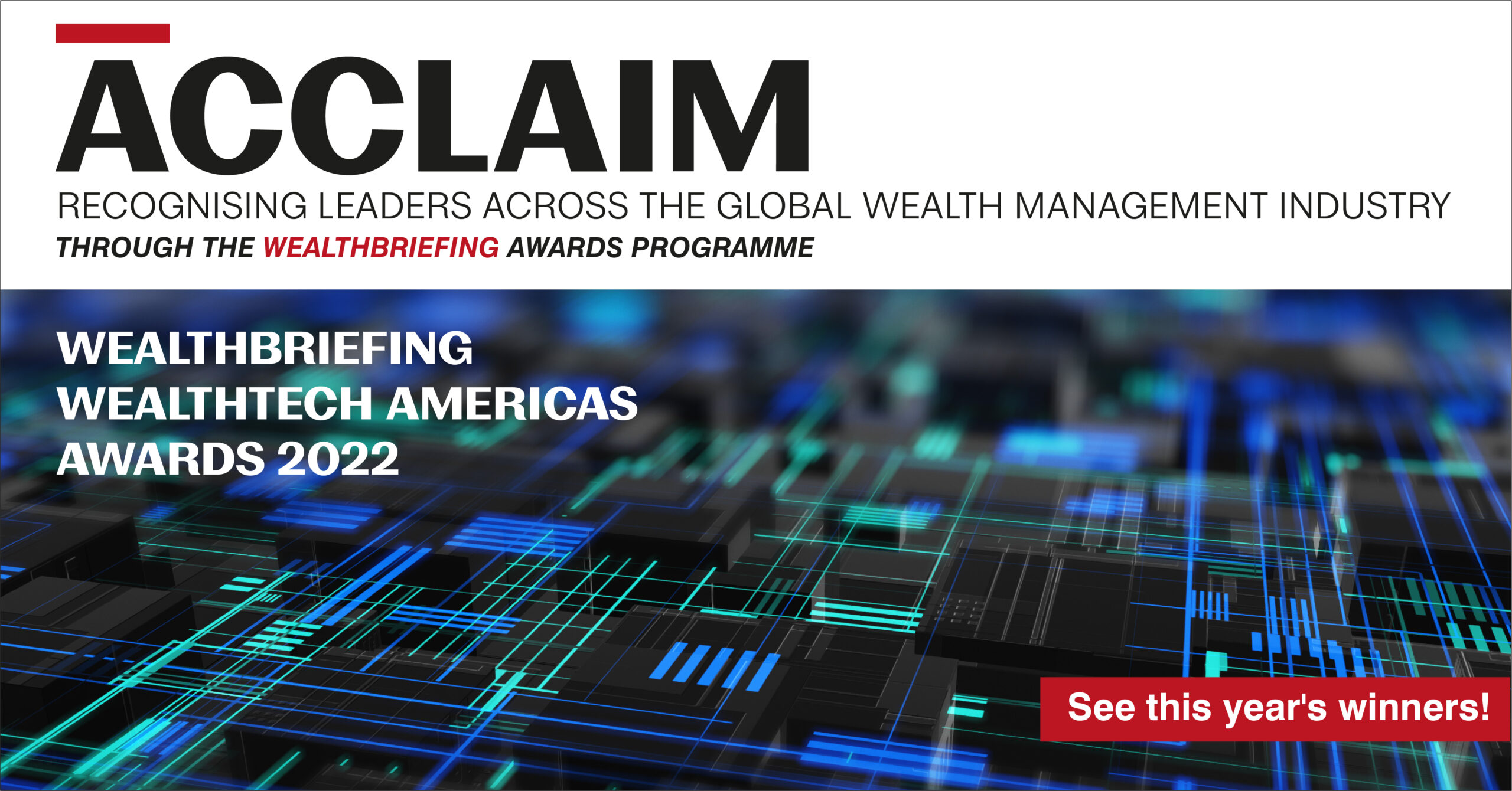 Advisory Panel

Logan Allin
General Partner
Fin VC
Logan is the Managing General Partner and Founder of Fin VC where he is responsible for management of the firm, making investments, maintaining board responsibilities, and adding hands-on operating value with portfolio companies. Logan was most recently VP of SoFi Ventures, where he oversaw minority investments and corporate development. Logan has historically served in VC and Asset Management firm leadership roles as a Venture Partner at Light Street Capital, Partner at Formation Group, Managing Director at Invesco, SVP at City National Bank, and Director at PwC. Key firm investments led by Logan: Figure, SoFi, Neuro-ID, Greenlight, Avinew, Aiera, Nestio, Samcart, Netomi, BrainTrust, Numbrs, Onfido, Tradeshift, and DailyPay.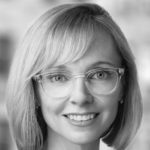 Amanda Anderson
Chief Administrative Officer
Ascent Private Capital Management of U.S. Bank
With more than 20 years' experience in the financial sector, Amanda manages products and services tailored to the needs of ultra-high net worth families. She has responsibility for operational support and delivery, regional and national coordination, and management reporting. Her role further includes matrix supervision of all managing directors of client experience and specialized fiduciary services with the goal of achieving exemplary execution on behalf of Ascent's clients. Amanda's favorite quote from the writer and poet Maya Angelou informs her approach to client service: "People will forget what you said, people will forget what you did, but people will never forget how you made them feel." Her aim is "to create an environment where clients are delighted and feel valued."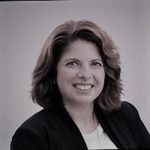 Patti Boyle
Entrepreneur, Educator, Consultant
Leading results-driven strategic planning for growth-focused organizations, Patti operates two distinct yet compatible consultancies. As Founder and President of Boyle Consulting Group, she applies her expertise in developing brand positioning, mission/vision/values and digital marketing to private equity-owned businesses, including those in WealthTech and FinTech.  Following an early career in global marketing agencies, such as JWT and FCB, Patti led SEI Investments' UK-based Marketing Team for Private Banking.
Patti is also CEO of an early-stage venture, Sapience Leadership, affiliated with The University of Pennsylvania.  In this role, Patti works with a team of inspiring educational leaders in the areas of Educational Equity, Diversity & Inclusion and Executive Coaching.  Applying business principles and leadership experience to Education brings a unique balance to Patti's work and has resulted in dynamic growth for both of her client communities. She has been active with the FWR Awards, since its inception in 2013.

Tom Burroughes
Group Editor
ClearView Financial Media
Tom Burroughes is group editor of ClearView Financial Media, publisher of WealthBriefing, WealthBriefingAsia and Family Wealth Report. Tom has worked at ClearView since 2008, reporting on news stories, interviewing industry leaders, writing features and comment pieces, and has spoken at conferences in London, Guernsey and Vienna, among other locations. He has discussed the industry's issues on Reuters television and the BBC. Previously, Tom was wealth management editor of The Business, the weekly UK magazine run by the Telegraph Group, from 2007 to 2008. Before that, he was a correspondent in various roles at Reuters, the global newswire. Between 1994 and 2000, he was a reporter for Market News International, a New York-headquartered newswire.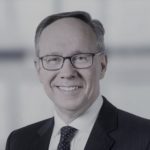 Joe Calabrese
COO Wealth Management
Key Private Bank
Joe Calabrese is Chief Operating Officer at Key Wealth Management. He is responsible for overseeing the development, integrated delivery, and strategic development of a full range of financial planning, investment, fiduciary and banking capabilities for Key's clients. He joined Key in 2016, and lends his knowledge and expertise to affluent individuals, families, business owners, and institutions. Before joining Key, Joe held a wide range of executive roles including President and CEO of Geller Family Office Services, and President of Harris myCFO, which focused on serving clients with a net worth in excess of $100 million. Joe graduated from McGill University with a joint honors degree in Economics and Finance and holds a Chartered Accountant designation. Joe actively serves on the advisory board of The UHNW Institute and the Gaples Institute for Integrative Cardiology.

Jon Carroll
Managing Director, Private Client Services, Family Office Advisory
EY
Jon Carroll is an managing director in the Ernst & Young US Americas Family Office Advisory practice. His primary focus is advising family members, family business owners, trustees, and family office executives on how to grow and govern their single-family office. Jon has extensive experience advising families on the set-up and structure of their family office, strategic planning and implementation, leading practices, business and operational risk assess¬ment, and family office systems and technology search, selection, implementation and integration. Jon has over 26 years experience serving UHNW families, including seven years working in a family office as chief operating officer. Before joining Ernst & Young, Jon was president and CEO of Family Office Metrics.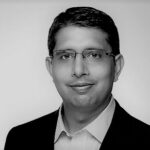 Vikram Chugh
Chief Operating Officer
Robertson Stephens
Vikram Chugh oversees the wealth management platform at Robertson Stephens and is responsible for firm operations, advisor due-diligence and onboarding, technology, marketing and business strategy. Vikram has 20 years of leadership experience working at BlackRock, Merrill Lynch and Capital One. Most recently, Vikram led the business development effort for BlackRock's Aladdin Wealth business in the Americas region. He was instrumental in the build out and launch of BlackRock's Digital Wealth platform including the Aladdin Wealth capability, iRetire solution as well as the acquisition of FutureAdvisor. Vikram earned a BTech degree from Indian Institute of Technology (I.I.T.), Delhi and is a CFA® charterholder.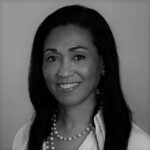 Carole Crawford
Managing Director, Americas Region
CFA Institute
Carole has more than 25 years of leadership experience in finance, investment management and business development. She's a forward looking, trusted advisor and advocate with a strong focus on growth, innovation, transformation and building productive strategic alliances. Her foundation of the CFA charter combined with professional experience as a public and private markets investor and tech CFO enables robust analysis and sharp decision making. She focuses on realigning family office structures and integrated asset management, including direct and co-investment in venture. She is a Fintech Expert, actively engaged in its complex innovation ecosystem of startups, investors, incumbent banks and investment firms, consultants, advisors and regulators, identifying industry trends and relevant opportunities.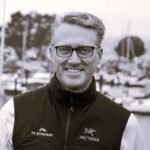 Douglas Fritz
Founder and CEO
F2 Strategy
Doug Fritz is the Co-Founder and CEO of F2 Strategy. Doug, a veteran CTO and sought-after wealthtech consultant, leads an all-star team of executives in technology-driven operations, digital client engagement, performance and implementation, among many other areas for clients. Through F2's Outsourced CTO (OCTO) model and strategy consulting services, Doug is passionate about helping firms of all sizes deliver exceptional client and advisor experiences. Doug is also an accomplished industry thought leader, speaker and judge at InIVest, American Banker, Financial Times, WM.com, RIAIntel, InvestmentNews, Family Wealth Report, WealthStack, and Financial Planning. He is also a winner of the 2021 ThinkAdvisor Thought Leader Luminary award.

Howard Geller
Principal, Strategic Consultant
Hudson Peak Group
Howard Geller is a strategic consultant working with family offices, individual investors, wealth managers, investment managers and private equity to assess, analyze and recommend solutions. He has over 20 years of diverse experience in the financial services industry with several notable financial organizations. His primary family office consulting focus has been on portfolio reporting system review and requirements development, best practices review, investment manager and outsourced service provider due diligence, and targeted project assessment and resolution. He functions as an internal consultant bridging the communication gap to solve problems, implement solutions and take advantage of opportunities.

Stephen Harris
CEO
ClearView Financial Media
Stephen Harris is chief executive of ClearView Financial Media, publisher of global wealth management news sites WealthBriefing, Family Wealth Report and WealthBriefingAsia; as well as compliance, tax and remuneration-centred Compliance Matters, Offshore Red and Executive Compensation Briefing respectively. He has 25 years' financial publishing experience, 17 years of which have been running growth companies.

Tricia Haskins
VP, Digital Strategy & Platform Consulting
Fidelity Institutional
Tricia Haskins is vice president of Digital Strategy & Platform Consulting with Fidelity Institutional. With over 20 years of experience in financial services, Ms. Haskins leads the strategic team that is focused on helping wealth management firms thrive in an environment of transformational change. We devise and implement strategies to achieve help our institutional clients achieve their growth, client service and productivity goals, as shifting investor demographics, rapid technology innovations, and the advisor supply-demand imbalance provide tremendous opportunities for firms determined to lead the future of wealth management.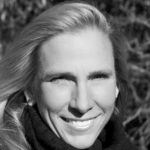 Tania Neild
CTO and Owner
InfoGrate
Dr. Tania Neild runs InfoGrate, an information technology consulting company that supports family offices.  She supports all aspects of their technology from cybersecurity and data integration to vendor selection and performance reporting.  She served as the CTO and COO of Private Client Resources, an aggregation, reconciliation and client performance reporting platform and before that she served as CTO of Envestnet, where she built a separately managed account platform recognized by Forbes in 2001 as "Best of the Web."  Co-founded by Dr. Neild, Envestnet went public in the fall of 2010.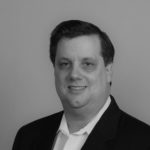 Jonathan North
Head of Products
4Pines Fund Services
Jonathan North, Head of Products for 4Pines Fund Services, has spent the past 20 years working with technology firms and family offices. Jon began his work with family offices at Financial Navigator where he learned about the market and software. He joined FundCount as one of the initial employees. He helped FundCount emerge as a software competitor in the US market while helping to expand it from a hedge fund product into a family office offering. More recently, Jon led the sales and marketing efforts for the Private Client business at SS&C and took over as Head of Private Clients North America for Alter Domus. With his current venture away from family office market it was a perfect time for Jon to lend his perspective to the FWR team.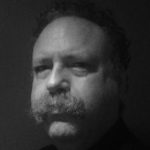 Gregory F. Roll
Co-Founder
Touchpoint
Gregory is a passionate brand strategist who believes that in a crowded, seemingly commoditized investment and wealth management marketplace, there is a great need for innovation; that the ever-increasing sophistication of the ultra-high-net-worth family, their ever-expanding needs and the ever-changing investment environment demand this. He, his partner and their firm are dedicated to creating and evolving the strategies, tactics, and implementations of those who seek to achieve a business imperative: deliberate and sustained growth. Across a career spanning more than two decades exclusively serving the financial services industry, Gregory remains an optimistic agent of change, evangelist of "Show, don't tell" and believer in magic.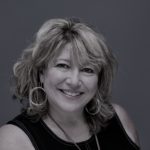 April Rudin
Founder and President
The Rudin Group
The Rudin Group founder April Rudin is a widely acknowledged top marketing strategist for the financial-services and wealth-management sectors. Her firm designs bespoke marketing campaigns for leading wealth-management firms, fintechs, and family offices; campaigns that strengthen brand value and drive client acquisition. Recognized as an IBM "influencer," she is a regularly-featured source of expertise, contributes to Capgemini's World Wealth Report, produces the CFA Institute's annual U.S. outlook, and often speaks about wealth, next-gen, and fintech. She's been published extensively and judges the Family Wealth Report's annual Wealth Management Industry Awards and is a member of their advisory board. Her two sons say she has always been an "influencer".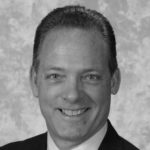 Mike Slemmer
LP Sales Director
Dynamo Software
Mike Slemmer is Sales Director at Dynamo Software. Dynamo powers investment decisions of clients representing $4tn+ of assets and serves over 1,000 clients including pension funds, sovereign wealth funds, endowments and foundations, family offices, funds of funds, private equity firms, M&A teams, venture capital groups, hedge funds, fund administrators, prime brokerages, and insurance firms. Previously, he was a senior consultant at The Collaborative. Mike has deep experience in investment technology, having had many sales, marketing and leadership roles at SS&C, Thomson Financial/ThomsonReuters, FundCount and Chase. Mike earned his BA from the University of Delaware, an MBA in finance from the University of Houston and an executive degree from the Columbia University Graduate Business School. He is a CFA (Chartered Financial Analyst) charter holder and a member of the CFA Institute and the CFA Boston.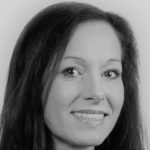 Wendy Spires
Head of Research
ClearView Financial Media
Wendy has been a wealth management journalist, researcher and consultant for a decade, covering a huge range of international markets and sub-sectors over that time. Known as a technology and communications specialist, she has written an array of in-depth reports on issues affecting private banks and wealth managers, ranging from compliance and innovation trends through to client experience, branding and marketing strategies. As well as speaking at conferences in both the UK and abroad, Wendy also regularly consults for wealth and asset managers, including carrying out research projects among end H/UHNW clients for both internal and external purposes.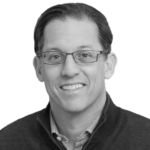 William Trout
Director of Wealth Management
Javelin Strategy & Research
William Trout is a thought leader on North American technology strategy and innovation in the wealth and asset management industries. He has particular expertise on platform automation; portfolio management and optimization tools; data capture, storage and analytics; and robotic process automation and AI. Within the wealth management arena, his interests include financial planning, investment advisory, retail brokerage, and trust. An authority on digital advice delivery, William has been widely quoted in publications such as Bloomberg, CNBC, Financial Times, New York Times, and The Wall Street Journal. He is also a frequent speaker at industry conferences and client gatherings. Currently, William is director of wealth management at Javelin Strategy & Research. Prior to Javelin, William led the wealth management practice at Celent, the research and advisory arm of Oliver Wyman. Previously, he was head of product and segment development for affluent and high net worth customers within BBVA USA, as well as a member of the BBVA Group's global Private Banking management team. William holds an AB from Harvard College.

Bill Woodson
Executive Vice President, Head of Strategic Wealth Advisory and Family Enterprise Service
SVB Private
Bill Woodson is the head of Strategic Wealth Advisory & Family Enterprise Services at Silicon Valley Bank. In this role, he oversees a team that provides integrated investment, planning, and family office services to SVB clients. Bill helps innovators, business owners, and wealthy families address many of the challenges that come with substantial wealth, and he enjoys having an impact on his clients' lives.
Bill has spent his career advising founders, wealth creators, closely held business owners, and family offices across a wide range of wealth management disciplines, including investment management, taxation, estate planning, philanthropy, and wealth education. He joined SVB from Citigroup, where he was a managing director and head of the Family Office Group for Citi Private Bank. Before joining Citigroup, Bill was a managing director and head of the Ultra-High-Net-Worth (UHNW) and Family Office business for Credit Suisse.
Bill began his career in "Big Four" public accounting, where he spent a decade providing tax and related planning advice to clients. He left public accounting to run the family office of one of his clients, a Hong Kong–based family with 40 employees and operations in Hong Kong, San Francisco, and Vancouver. Bill was also a founding member of myCFO, an integrated wealth management and technology firm started by several well-known Silicon Valley entrepreneurs. Shortly before the sale of myCFO to Harris Bank, Bill joined Merrill Lynch's Private Banking and Investment Group and oversaw an integrated investment advisory practice for UHNW families and family offices ranging in net worth from $25 million to $2 billion. Bill earned a master's degree in accounting from New York University's Leonard N. Stern School of Business and a bachelor's degree in economics from University of California, Irvine.
A frequent author on wealthy families' issues, Bill co-wrote "The Family Office: A Comprehensive Guide for Advisers, Practitioners, and Students," published by Columbia University Press. He's been quoted extensively in financial publications and was named one of Family Capital's 100 Influencers – Consultants. In addition, he's a lecturer in the Master's in Wealth Management program at Columbia University School of Professional Studies, the chair of the advisory board for the Stanford University Global Family Office Initiative, and a co-founder of the UHNW Institute, an independent nonprofit that provides thought leadership and content helpful to families, family offices, and professionals.
---
Winners Interviews
Winners
USA Winners
GENERAL WEALTHTECH CATEGORIES (US)
ARTIFICIAL INTELLIGENCE (AI) APPLICATION
InvestCloud
BILL PAY
Bill.com
BLOCKCHAIN AND CRYPTOCURRENCIES
SupraFin
BUSINESS INFRASTRUCTURE
Canoe Intelligence
CLIENT ACCOUNTING
Sage Intacct
CLIENT COMMUNICATION SOLUTION OR TOOL
WealthObjects
CLIENT LIFECYCLE MANAGEMENT
The E-Valuator
CLIENT MARKETING AND PROSPECTING
The E-Valuator
CLIENT/CONSOLIDATED REPORTING
FundCount
CRM PROVIDER
Redtail Technology
CYBER AND NETWORK SECURITY
BlackCloak
DATA AGGREGATION
First Rate
DATA MANAGEMENT AND ANALYSIS
Backstop Solutions
DATA MANAGEMENT AND STORAGE
Seismic
DATA PROVIDER
Refinitiv
DATA, INFORMATION OR BUSINESS INTELLIGENCE PROVIDER
FactSet
FAMILY OFFICE SOLUTION
FIS
FRONT OFFICE
InvestCloud
FUND ADMINISTRATION (US)
SEI
INNOVATIVE SOLUTION
WINNER: Addepar
COMMENDED: Tiller Technologies
INVESTMENT PLATFORM
Vestmark
INVESTMENT PLATFORM OR TOOLS
iCapital
NEWCOMER/START-UP
WealthObjects
ONBOARDING PRODUCT
Asset Vantage
OUTSOURCING AND BUSINESS PROCESS MANAGEMENT
ETON Solutions
OVERALL US WEALTHTECH PROVIDER
WINNER: Black Diamond Wealth Platform
COMMENDED: InvestCloud
PAYMENT RECONCILIATION SERVICES
PLUMB Bill Pay
PORTFOLIO MANAGEMENT
Charles River Development
RIA PLATFORM
Practifi
RISK MONITORING AND MANAGEMENT
Orion Advisor
SUITABILITY
NICE Actimize
TRANSACTION PROCESSING
Burgher Haggard
INDIVIDUAL & LEADERSHIP WEALTHTECH CATEGORIES (US)
DIVERSITY
MyVest
INNOVATOR OF THE YEAR
Summitas
MARKETING/PR
The Rudin Group – April J. Rudin
REGIONAL MANAGEMENT TEAM/CEO
Docupace – David Knoch
THOUGHT LEADERSHIP (NON-CONSULTANCY)
Andes Wealth Technologies
WEALTHTECH EMPLOYER
MyVest
WOMEN IN WEALTHTECH
Backstop solutions – Kimberly Greuling
WEALTHTECH CONSULTANCY & TRAINING CATEGORIES (US)
CONSULTANCY
PwC Private
IMPLEMENTATION/PARTNER
SEI
OUTSOURCING/PARTNERSHIP
LibertyFi
TRAINING SOLUTION
The Collaborative 
CANADA Winners 
GENERAL WEALTHTECH CATEGORIES 
FAMILY OFFICE SOLUTION 
Masttro
INNOVATIVE CLIENT SOLUTION (CANADA)
Masttro
OVERALL CANADIAN WEALTHTECH PROVIDER
Masttro
REGTECH CATEGORY  
INNOVATIVE/COMPLIANCE/REGTECH PRODUCT 
Croesus
INDIVIDUAL & LEADERSHIP CATEGORY
LEADING INDIVIDUAL
D1g1t – Dan Rosen
LATIN AMERICA Winners
GENERAL WEALTHTECH CATEGORIES 
INNOVATIVE CLIENT SOLUTION
Asset Vantage
OVERALL LATAM WEALTHTECH PROVIDER
BRITech
Registration of interest
Nominations for the WealthBriefing WealthTech Americas 2022 Program are now closed.
Register here to be notified when nominations open for the 2023 program.