Overview
WealthBriefing is delighted to announce a significant addition to its long established and highly respected series of awards for wealth managers and other members of the private client industry.
The new WealthBriefing Wealth for Good Awards will give an opportunity for all participants in the global wealth management industry to demonstrate their commitment to and pre-eminence in the crucially important areas of ESG, Impact, Diversity and Inclusion.
Categories include client facing propositions, investment and asset management, as well as best practice in business management in diversity, inclusion and corporate and social responsibility.
Private banks, private asset managers, family offices, private client lawyers, trust companies, consultants and technology companies around the world are invited to enter submissions for review by an expert judging panel convened by WealthBriefing.
Winners, finalists and commended entries will be celebrated in May 2022.
These exciting new awards are now open for entry and nominations are invited to be submitted by 4 February 2022.
Key Dates
Key dates for the diary
Nominations open: 6 September, 2021
Nominations close: 4 February, 2022
Winner, Commended and Finalist notification: 3 March, 2022
Public announcement of Winners and Commended firms and individuals in WealthBriefing, WealthBriefingAsia and Family Wealth Report editorial and social media channels: from 30 May, 2022
Judges
The Judging Process
Independence, integrity and genuine insight are the watchwords of the judging process, and for this new awards program we set the same highly respected standards. The
Wealth for Good Awards 2022
Judges Panel consists of asset managers, banks, trust companies, law firms, family offices and independent consultants, each of whom has in-depth knowledge and experience with
ESG, Impact, Diversity and Inclusion in
the wealth management space. The judging process is organised in a way so as to avoid conflicts of interest. No judge will be asked to review a submission from an organization competitive to their own.
Judging Panel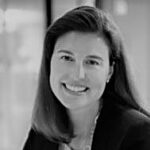 Jennifer Ayer
Principal and Managing Director at Tiedemann Advisors, Co-Lead of Impact Strategy
Tiedemann Advisors
Jennifer Ayer serves as Managing Director and Co-Lead of Impact Investing at Tiedemann Advisors. In her role, Jennifer manages client relationships, working closely with clients to understand their goals and objectives, manage their investments, including impact investing, and integrate their investment strategy, philanthropy and estate planning into a cohesive wealth management plan. Additionally, Jenifer oversees the firm's Equity Lens impact theme, and is a member of Tiedemann's Diversity, Equity and Inclusion Committee. Prior to Tiedemann, Jennifer was a wealth manager at Wetherby Asset Management. Jennifer is an Impact Alumni of Full Circle Fund and received a B.A. from Connecticut College.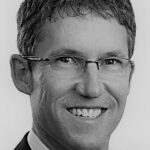 Wade Balliet
Executive Vice President
Bank of the West Wealth Management BNP Paribas Group
Wade Balliet brings 23 years of experience in the investment and trust business. As Executive Vice President, and Chief Investment and Fiduciary Officer for the Bank of the West Wealth Management Group, Wade oversees the Global Investment Management & Fiduciary Solutions (GIFS), and is a member of the International Asset Allocation Committee and the BNP Paribas Equity Committee. He is also a voting member of the Investment Strategy & Advisory team, and chairs the Risk & Asset Management Committee, and oversees all fiduciary activities including risk, compliance, and legal, for GIF.  He has a Chartered Financial Analyst (CFA) designation and is a member of the Colorado CFA Society, and obtained his bachelor's degree in financial management from the University of North Dakota.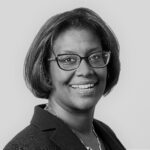 Rosalyn Breedy
Partner and Head of Funds and Private Wealth
Simons Muirhead Burton
SMB Partner, Rosalyn Breedy, is a Corporate, Funds and Financial Services lawyer and Head of Funds and Private Wealth. She has 30 years of experience working in private practice, investment banking and at a multi-family office. Rosalyn has a particular interest in financial regulation, and financial policy work alongside ESG, diversity and inclusion and she regularly writes and speaks on these matters. Rosalyn is a non-executive director of  Lanware and Chairman of the Milltrust International Advisory Council, sponsor of the Climate Impact Asia fund. Additionally, she is a member of the Chartered Institute of Securities and Investment Integrity and Ethics Committee, a member of the Advisory Council to Black Women in Asset Management and an Associate fellow Said Business School, Oxford University.

Peter Bruce-Clark
Partner
Social Impact Capital
Peter is Partner at Social Impact Capital, an early-stage impact venture capital firm based in New York and Silicon Valley. Prior to SIC, Peter was former Head of Business Development at RCI, an investment technology and lending startup backed by Soros Fund Management and 8VC. Based in San Francisco, Peter began his career in the valley by creating an early-stage AI VC firm, as well as a specialist strategy and management consultancy for institutional investors, Kalytix Partners. He has also led research on impact finance and strategic investment at Stanford and Oxford University, collaborating with UNW families. Peter has an MPhil in Business Administration and Finance from the Judge Business School, University of Cambridge, and a first-class honors BA from Queen Mary, University of London.

Christine Mar Ciriani
CEO of InvestCloud EMEA
InvestCloud
Christine is the CEO of the Private Banking division of InvestCloud (previously Finantix) following a career of successfully building businesses in Europe and Asia. In addition she is on the Board of Barclays Private Bank Switzerland and advisor to Fusion, a Swiss-based incubator. Previously, Christine was Senior Partner and CEO Switzerland at Capco, an international management consultancy, and part of the APAC Management Team, where she launched and led the global wealth and investment management practice and offices in Switzerland and Singapore. Christine started her career at J.P. Morgan where she worked for both the investment and private bank in New York, London, Geneva and Hong Kong. Christine holds an M.B.A. from the Walter A. Haas School of Business at the University of California, Berkeley and an Economics and Accounting degree from Claremont McKenna College.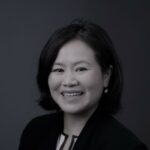 Jeanne Collins
ESG & Engagement Analyst/Vice President, Responsible Investing
KBI Global Investors
Jeanne joined KBI Global Investors in 2014, and is responsible for implementing the firm's approach to responsible investing and sustainability, which achieved the maximum possible rating of A+ in every module, in the PRI's annual assessment. She works on ESG, climate and impact analytics; engagement and voting; and screening and reporting. She also works with the Global Equity team to engage with companies to promote sustainable business practices, and represents the firm on the lead engagement group of Climate Action 100+, engaging with three companies on carbon emissions reductions and targets, climate-related financial disclosures and governance on climate change. Jeanne is a Chartered Alternative Investment Analyst (CAIA) charterholder, and has an MSc in Capital Markets, Regulation and Compliance from the University of Reading.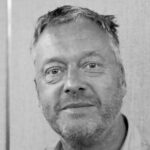 Dermot Corrigan
CEO
smartKYC
Dermot Corrigan is CEO of smartKYC, and draws upon his background in geopolitical and violent risk intelligence, reputational risk monitoring and deep web and media search technology to offer a unique perspective on how organisations can adopt an intelligence-led approach to identifying and responding to ESG risks. Having served in senior executive roles with market analysis firm Frost & Sullivan and corporate news distributor PR Newswire, he went on to create and launch the world's first adverse media search engine for third party screening while leading the news and business information arm of LexisNexis (RELX PLC). He served as CEO of an Anglo-Australian visual search and facial recognition technology company (part of INM PLC) and has led two businesses to be successfully acquired, the political risk intelligence firm Exclusive Analysis (now Standard & Poors) and social media monitoring specialist Gorkana Group (now Cision).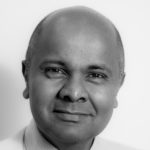 Paul Das
CTO
ProFundCom
Paul is the Founder and Managing Director of ProFundCom.  Starting the business in 2003, Paul wanted to fulfil a vision to provide digital engagement analytics that would directly benefit sales and marketing processes in financial institutions. This has led to ProFundCom being totally focused on helping the financial services industry use digital marketing to raise AuM. Almost twenty years later, Paul and his team have successfully built the leading digital marketing platform for finance that brings all elements of digital activity – email, web and social media – into one place. Paul has an excellent pedigree in software from working at AT&T, Microsoft and Apple, and holds a first-class degree in Electronic Systems Engineering from Kingston University.

Roopalee Dave
Associate Partner
EY
Roopalee is an Associate Partner in EY's Financial Services team focusing on wealth management and private banking clients. She leads the Wealth sub-sector in UK and is responsible for client relationship management and business development initiatives for the wealth management segment. She has over 19 years' experience across industry and consulting in the UK and India. Roopalee has supported wealth
managers and private banks by providing insights and leading projects in proposition development, strategy implementation, operating model design, regulatory changes e.g. MiFID II, RDR, and suitability to mention a few. Roopalee holds a Masters in Strategic Marketing from Cranfield School of Management, UK and a Masters in Management Studies from the University of Mumbai, India.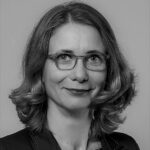 Delphin Di Pizio Tiger
CEO of Indosuez Gestion
CA Indosuez
Delphine Di Pizio-Tiger began her career in 1996 as a Trader at Indosuez Carr Futures, before joining the Crédit Agricole Group in 1998 where she worked as a Fixed Income Derivative Trader-Dealer for Crédit Lyonnais Asset Management. In 2004, she took over as Fixed Income Portfolio Manager at Crédit Agricole Asset Management. From 2008 to 2016, she was Deputy and then Head of Multi Assets for Employee Savings and Pensions at Amundi. From 2017, within the Multi-Asset division, she was Head of Employee Savings and Retirement Management as well as Impact Investing at Amundi, and also co-managed the Amundi Patrimoine fund. In 2019, Delphine Di Pizio-Tiger became CEO of Indosuez Gestion, a dedicated subsidiary of CA Indosuez. Delphine Di Pizio-Tiger holds a Master's degree in Banking and Finance and a postgraduate diploma in Banking and Financial Engineerging from the University of Assas Paris II.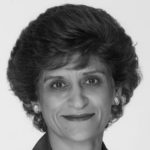 Sabila Din
CEO & Founder
Din Consultants
Sabila is CEO and Founder of Din Consultants, HQ in London and is an accomplished global business management, marketing and gender specialist. She works with global private banks, elite family offices and entrepreneurs - delivering propositions for growth. She works extensively with World Bank/IFC across EMEA, building financial capacity to drive female SME growth and gender financial inclusion. In addition to her consultancy, she also runs a 'property private client office'. Prior to setting up her businesses, she held senior roles at ABN AMRO, Asia, JWT HK and was an Associate, IBM e-business fs consultant, EMEA.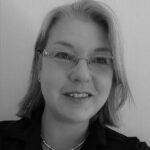 Cath Dovey
Co-Founder
Beacon Collaborative
Cath Dovey is a co-founder of the Beacon Collaborative, a collective impact movement aimed at increasing giving and social investment among the UK's wealthy population. Beacon forges collaboration among organisations that work with wealthy donors through a range of activities covering peer influence, public awareness, research and measurement, professional advice and political engagement. She was formerly a co-founder of Scorpio Partnership, the global wealth management strategy and research firm. She chairs Rosa, the UK fund for women and girls. She is a trustee of Philanthropy Impact. She is a member of the technical panel of the Law Family Commission on Civil Society, an advisory group member of The National Lottery Community Fund and a strategy group member of the Funders Collaborative Hub.

Gary Dugan
CEO of The Global CIO Office
Purple Asset Management
Gary Dugan is CEO of The Global CIO Office and of Asset Manager, Purple Asset Management based in Singapore. Gary Dugan is a seasoned investment professional with 37 years' experience working in Managing Director roles at some of the world's leading Banks and Wealth Managers. For the past twenty years he has held Chief Investment Officer roles manging money for institutions such as sovereign wealth funds through to Ultra- High Net Worth clients. For the core of Gary's career (1993-2004) he worked at JPMorgan. Subsequently he held CIO roles at Barclays, Merrill Lynch in Europe, and Emirates NBD and NBAD in the Middle East. Gary is well-known in the industry for his outspoken but often-timely call on financial markets. He has a track record of calling the markets crashes of 1987 and 2007 and the tech wreck of 2000. But he also saw the upside in markets advising clients at Merrill Lynch to buy equities on March 17th, 2009 within two days of the market low. More recently he was advising extreme caution on markets in early February 2020. His views are widely featured on TV and quoted in the financial media. He regularly speaks at investment conferences throughout, the Middle East and Asia. In 2015, he was awarded GCC Private Banker of the year by Wealth Briefing. He has a degree in Economics from Salford University. He is an ASIP in the CFA Institute.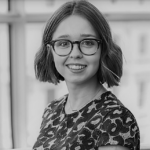 Karen Ermel
Associate Director, Responsible Investing
Coutts
Karen joined Coutts in 2018 and is responsible for the incorporation of ESG considerations in Coutts' investment process and products. Since joining the Responsible Investing team, she has focused on developing the climate change strategy for the Asset Management business, which includes portfolio carbon footprinting and committing to Net Zero investments by 2050. She holds an MSc in Investment & Wealth Management from Imperial College Business School and an MSc and BSc in Business Administration from the University of Leuven.

Peter Flavel
Chief Executive
Coutts
Peter joined Coutts as Chief Executive in March 2016 and, under his leadership, the iconic private bank has undergone a significant transformation across all of the Bank's key performance targets: Return on Equity has grown from 4% to over 16% in less than 4 years and his focus on simplification has seen a 20% improvement in the cost to income ratio of the 327 year old business. In addition, Peter's passion for innovation across banking, lending and wealth management and raising the bar on service standards has led to a market-leading net promoter score from Coutts' clients. He has revived Coutts' branding and image to be more warm and modern, whilst taking pride in its history, encouraging clients to recognise that Coutts is 'more than a bank'.
Peter has over 30 years of experience in financial services across Asia, Europe, the Americas, the Middle East and Africa. Prior to joining Coutts, Peter was the CEO of J.P. Morgan Private Wealth Management in Asia Pacific based in Singapore. Peter also spent nine years with Standard Chartered in Asia and founded their global Private Bank in 2006.
Peter is vice Chair of Trustees of the Duke of Edinburgh Commonwealth Study Conference and a member of the Philanthropy Advisory Committee of the Royal Albert Hall.
Peter was born in Australia and has degrees in Law and Economics from the University of Adelaide and initially practised law as a barrister and solicitor. He has also attended the advanced management programmes at Harvard Business School, University of Oxford and Singularity University.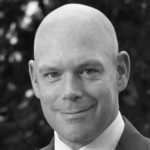 Laurent Gagnebin
CEO
Rothschild & Co
Laurent started his career at Rothschild & Co in 2011 as head of the Geneva office. He was later appointed as head of private clients Swiss onshore & Iberia and was made chief executive officer of Rothschild & Co Bank on 1 June 2016. He became global partner of Rothschild & Co in 2017.
Laurent joined Rothschild from Investec Bank, Geneva where he was senior private banker and head of the Geneva office successfully building a new business that provided tailored solutions to private clients. Prior to Investec, Laurent was executive director at Goldman Sachs, Geneva where he focussed primarily on entrepreneurs in technology and financial services.

Mark Hussein
MARK HUSSEIN CEO, HSBC Life (UK) and Head of UK Insurance
HSBC Bank
Mark Hussein is the UK CEO of HSBC Life and Head of UK Insurance at HSBC. Mark has spent more than two decades in a variety of financial services roles, with the majority working for HSBC Group. He was appointed CEO, HSBC Life (UK), and Head of UK Insurance in November 2015. He is responsible for the Life manufacturing business and General Insurance Partnerships across HSBC, First Direct and M&S Bank.
Between two tenures at HSBC, Mark spent three years with Kleinwort Benson as Head of Private Wealth Management UK and the Channel Islands. This gave him responsibility for both Private Banking and Private Fiduciary Services in the UK, Channel Islands and Internationally. He was a member of the Kleinwort Benson group regional executive committee and sat on the board of Kleinwort Benson Trustees.

Xavier Isaac
CEO
Accuro
I am a co-founder and CEO of Accuro Group. In 2017 I led the management buyout that galvanized
Accuro as the independent, values-driven and award-winning business it is today.
I drive our international strategy, mission and vision. I am also advising clients on estate planning,
taxation, philanthropy and trusts, with the objectives of protecting their families and their wealth whilstsupporting their positive contribution to the world.
I am the treasurer of the Swiss Philanthropy Foundation, an independent hosting foundation based inSwitzerland encouraging charitable giving by creating and managing philanthropic funds. I also sit on theboard of the Fondation Pacifique, a Swiss foundation whose missions are to promote greater
understanding of human impact on the oceans and to raise awareness of related issues concerningsustainable development.
My qualifications include a master's degree in Law from Catholic University of Louvain (Belgium), Magna Cum Laude. I was awarded a European Community Scholarship at University Complutense of Madrid
(Spain). I am also a Member of the Society of Trust and Estate Practitioners (TEP) and a former VicePresident of the Swiss Association of Trust Companies.
I am an enthusiastic knight of the "Confrérie des Chevaliers du Tastevin" in Burgundy, a keen skier and love to spend time in the Swiss mountains with my family. I speak French, English, Spanish and Dutch.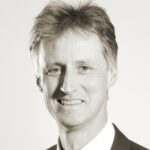 Paul Jourdan
CEO
Amati Global Investors
Dr Paul Jourdan co-founded Amati Global Investors following the management buyout of Noble Fund Managers from Noble Group in January 2010, having joined Noble in 2007 as Head of Equities. His fund management career began in 1998 with Stewart Ivory, where he gained experience in UK, emerging market, and global equities. In 2000, Stewart Ivory was taken over by First State and Paul became manager of what is now TB Amati UK Smaller Companies Fund. In 2004, he was appointed Head of UK Equities at First State. In early 2005, he launched Amati VCT plc and he also manages Amati VCT 2 after the investment management contract moved to Amati Global Investors in 2010 (In 2018 Amati VCT merged into Amati VCT 2 which was then renamed Amati AIM VCT). Prior to 1998, Paul worked as a professional violinist, including a four-year period with the City of Birmingham Symphony Orchestra. He serves as a trustee of Clean Trade, a charity registered in England and Wales.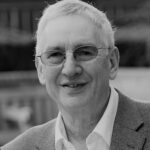 Nigel Kershaw
Chair
The Big Issue Group
Since 1974 Nigel has created, built and scaled social enterprises and investment. Joining The Big Issue Group (TBIG) in 1994, he subsequently  became CEO, and then Group Chair. In 2004 Nigel and Lord Bird launched Big Issue Invest which has directly invested in over 400 UK social enterprises. TBIG currently manage or advise on over US$500m of private and public impact funds. Nigel and his team devised and then partnered to develop two public market funds. In 2013 with Columbia Threadneedle, the UK Social Bond Fund and then with Aberdeen Standard Investment, the Multi-Asset Climate Solutions Fund. He also co-founded The Big Exchange, the largest impact-only online supermarket incorporating 50 rated funds with a combined Assets Under Management of over US$70bn. Nigel trained as a lithographic printer and also worked as a systems analyst, project manager and trade union official. He has founded three printing and publishing social enterprises and is a Social Enterprise UK 'Champion of Champions'.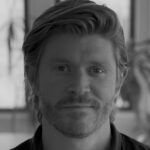 Jay Lipman
Co-founder and President
Ethic
Jay Lipman is President, Co-founder and CCO of Ethic, a tech-driven sustainable asset manager. Ethic's platform aggregates financial and sustainability data and empowers advisors to have conversations with their clients regarding nineteen different areas of sustainability. Jay has been ranked among the InvestmentNews 40under40, Forbes 30 Under 30: Social Entrepreneurs, and in 2020 Ethic was named by Investment News as one of the 13 Innovative Firms that is changing the way that advice is created, delivered, and used by clients.

Penny Lovell
CEO Private Investment Office
Sanlam
Penny has more than 20 years experience advising private clients, families and charities and joined Sanlam to develop their high net worth and family office offering in September 2017. Prior to this she held various executive roles in wealth management. At Close Brothers she was head of private client and responsible for marketing and distribution across the various business channels. Before that she was managing director at Rothschild. Penny was also head of business development and marketing at Fleming Family & Partners where she also covered philanthropy and financial education. Penny also sits on the boards of Pennies, The Digital Charity Box, Prism the Gift Fund and the development board for Park Theatre.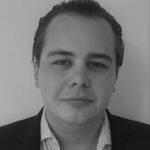 Stephen Metcalf
Head of Sustainable Investing, BI & Asia
RBC Wealth Management
Stephen Metcalf is Head of Sustainable Investing for RBC Wealth Management in the British Isles and Asia. He oversees the integration of sustainability issues into decision making across discretionary and advisory investment offerings. Additionally he produces thought leadership pieces on ESG topics and is responsible for the research and selection asset managers in the ESG space. Stephen joined RBC Wealth Management in 2018 as an Analyst in the discretionary team before moving in to the Global Manager Research team, commencing his present role at the start of 2021. Prior to joining RBC, Stephen graduated from the London School of Economics with a degree in Economics.

Rebecca Meyer
Consultant
Relative Solutions
Rebecca is a consultant at Relative Solutions. Along with her colleagues, she helps families enhance the alignment of their business and financial practices with their values.  One of the underpinnings of Relative Solutions is the belief that building family intellectual, emotional and community capital is necessary for the preservation and growth of the family's other assets. 
Prior to joining Relative Solutions, Rebecca spent 15 years in the Family Office industry, most recently as Managing Director at Pitcairn, where she worked closely with the firm's largest families and developed a curriculum for family learning. Rebecca recently completed researching and writing a guidebook for social impact investors in collaboration with the Center for High Impact Philanthropy at the University of Pennsylvania.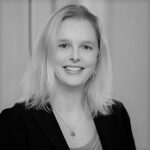 Jennifer Murtie
Partner and Head of High Net Worth Practice
Ballentine Partners
Jen leads the firm's HNW team at Ballentine which caters to clients with $3.5 million to $25 million of investable assets. The team provides a fully integrated approach to financial planning and investment management. Prior to joining the firm, Jen worked for 15 years at Pathstone/Federal Street, where she served in many different roles over those years including President, COO, and CMO and was a member of the Executive Committee. Prior to that, Jen worked for the Moriah Fund. Jen earned her MBA from Simmons University School of Management and a BA in sociology and international relations from Houghton College.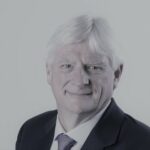 Gordon Power
Chief Investment Officer
Earth Capital
Gordon is Chief Investment Officer and Co-Founder of Earth Capital. Established in 2008, Earth Capital is a global private equity investment group managing $1.7bn which is deployed into sustainable technology businesses across the energy, food and water industries. Gordon has made 256 investments over his 35 years in private equity, generating an IRR of 28.5%. This included 33 investments in sustainable technology across areas such as forestry, plastic recycling, eco-friendly building materials and brand packaging. Gordon is also Director and Investment Committee member at Berkeley Energy Ltd (BEL) and a Director of Sustainable Development Capital Ltd (SDCL), as well as several portfolio companies.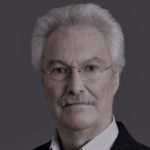 Steve Prostano
Partner, Head of Family Advisory Services
PKF O'Connor Davies
Steve is an innovator and thought leader in the global financial services industry. He has built leading MFOs and asset management firms and has advised industry leaders and UHNW families and family offices for over 30 years. Prior to PKFOD, Steve was the Head of Family Wealth Advisors, the first global MFO in the U.S. and a division of Bank of the West | BNP Paribas, where he served on the Bank's Senior Management Committee. He is also the founder of The UHNW Institute. Steve previously served as the CEO of Silver Bridge, President of Atlantic Trust, President of Chase Global Asset Management and he also held senior positions with Fleet, Mellon Bank, and KPMG.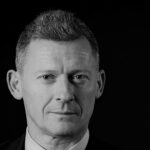 James Quarmby
Partner
Stephenson Harwood LLP
James is the head of private wealth at the international law firm Stephenson Harwood and he has a wide ranging practice, advising on UK and international taxation, residency and domicile, offshore pensions and trusts, asset protection, succession planning and HMRC disputes. His practice is truly international, working closely with Stephenson Harwood's  private wealth practices in Hong Kong, Singapore, Dubai and Paris. James is one of the most prominent private client lawyers in the UK and frequently appears in the press and broadcast media (Sky News, BBC TV News, BBC Radios 2 / 3 / 4 / 5, Bloomberg TV and the BBC World Service) and most recently  appeared as an expert witness on Radio 4's "The Moral Maze" to discuss the morality of taxation. James writes and lectures widely on tax policy. As well as being a solicitor, regulated by the SRA, he is a Registered Tax Technician, regulated by the Association of Tax Technicians (ATT). He is an active member of STEP and a contributing editor for Lexis/Nexis.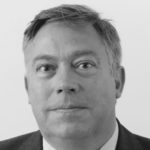 Matthew Spencer
Head of Business Development and Marketing
Close Brothers Asset Management
Matthew is a highly effective leader of business development teams with unique experience of managing external and internal growth strategies across brands nationally and internationally. He is managing director, head of business development and marketing at Close Brothers and a member of the management committee. He has extensive experience at executive level developing and implementing strategy whilst personally leading new business growth. Matthew has previously held senior positions at Deutsche Bank, Coutts and Credit Suisse.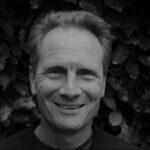 David Stead
Chief Strategy Officer
Maanch
David works with clients, partners and networks providing impact solutions, advisory, and thought leadership. With experience as a CEO and Commercial Director of major City, legal and consulting organisations, his passion is working across the social finance spectrum to help organisations increase their impact aligned to more responsible capitalism. Before Maanch, he was Executive Director of Philanthropy & Development at Charities Aid Foundation, working with major donors and companies to generate around £400m of new donations and impact investing each year and managing over £1bn of philanthropic capital. In addition to an MBA from IESE and a BSc (Hons) from Cass, David has qualifications from Harvard (Sustainable Business Leadership) and Oxford (Social Finance). He is a Board Trustee for the Royal Commonwealth Society and IESE Foundation, and Board Adviser to the European Social Catalyst Fund.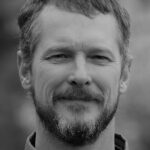 Bill Stoddart
Founder and President
45North Partners
Bill Stoddart is president/founder of NorthFork Financial, a fiduciary planning and advisory firm that integrates wealth and purpose and 45North Partners, a private wealth advisory firm that focuses on helping clients make direct impact investments. He is also co-founder of HomeStake Venture Partners, an investment firm which promotes community resilience by localizing wealth creation opportunities in direct collaboration with its portfolio companies. Bill also participated in the inaugural cohort of the Just Economy Institute, where he worked with fellow financial activists to design a variety of initiatives to further social justice and environmental sustainability.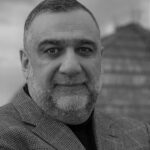 Ruben Vardanyan
Co-founder of the Noôdome, Phoenix Advisors, PhilinPhilgood, Moscow School of Management SKOLKOVO and the Aurora Humanitarian Initiative
Ruben Vardanyan is an evolutionary visionary who, for over 30 years, has brought together people with different backgrounds, experiences and capabilities to implement partnership projects that transform the socio-economic environment. He and his family, together with a diverse group of partners around the world, have made more than $1.5 billion in commercial and philanthropic investments in global education, healthcare, the Sustainable Development Goals (SDGs), humanitarian issues, succession and philanthropy. Ruben's track record includes many projects that have brought together a wide range of participants and have had a tangible social and economic impact at the local and global levels.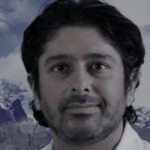 Amer Vohora
Partner / Chief Client Officer
VALUEworks
At VALUEworks, Amer coaches NextGens on wealth related topics, with a special focus on family businesses, impact and sustainability, and he advises business families in strategic, investment and governance matters. With over twenty years in the financial industry, Amer's experience covers Private Equity, M&A and Merchant Banking in London, before moving to Zurich to join Rothschild Bank, where he served entrepreneurs and global families. Amer is on the Board of Philanthropy Impact in Zurich and a lecturer and mentor on Impact Investing for the Anant Fellowship for Climate Action in India where he has endowed the Ikigai Scholarship.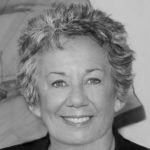 Susan Winer
Co-founder and Chief Operating Officer
Strategic Philanthropy
Susan is the Co-founder and Chief Operating Officer of Strategic Philanthropy, Ltd. Since 2000, Strategic Philanthropy, Ltd., has provided customized support to high net worth individuals, families and closely held companies to help them effectively maximize the impact of their charitable gifts. Susan has authored, or co-authored, numerous articles for publications such as Family Wealth Report, PAM (Private Asset Management), Alliance and STEP (Society of Trust and Estate Practitioners). She is Chair of the Social Impact and Philanthropy Domain for The Ultra High Net Worth Institute and on the Advisory Board for Family Wealth Report as well as a judge for the Family Wealth Report Awards.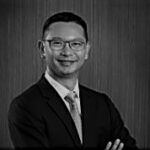 Melvyn Yeo
Co-Founder and Director
Trirec
Melvyn is the Founder of Singapore-based, TRIREC, which is the leading investment firm incorporated in 2015 with the aim of making a meaningful impact on addressing climate change through a disciplined investment approach by supporting entrepreneurs and companies that share our belief in a sustainable future. TRIREC's investment mandate is focused on the decarbonization theme and invests in early-stage startups globally. Melvyn was the Co-Founder of Thirdrock Group which was the leading Asian independent asset manager that was acquired by UK-listed Schroders plc in 2019. He was the Deputy CEO of Schroders Wealth Management Asia till 2021 and he also chaired the Asia Investment Committee and co-Chaired the Private Assets Investment Committee for Schroders Wealth Management globally during his tenure.
Categories
Award Categories
The Wealth For Good Awards program is designed to award firms and individuals for their ESG, Impact, Diversity and Inclusion initiatives, efforts and success in their operations.
A downloadable list of categories is now available here.
Guidance for Entry
Judges will be looking for clear evidence of how ESG, Impact, Diversity and Inclusion initiatives, programmes and offerings are differentiated from other "mainstream" products and services offered by entrants. They will take note of how these offerings, services and products conform to the established relevant definitions in each category and also how effectively they have been implemented throughout the organisation and accepted and appreciated by clients. 
Please include the following components in your submission:
a clear statement of what each service line is attempting to achieve; 

metrics used to assess how well it has lived up to its own expectations, including explanations of methodologies;

testimonials from clients and other interested parties; and

real life examples and the extent to which entrants have used the service line in question to influence the overall culture of the organisation in regard to ESG, sustainability and impact.
In the thought leadership category judges will be looking for material and activity that adds to understanding and appreciation of this area amongst clients, the industry and/or the general public and could be in any format appropriate to the audience.
The research category applies to published material on specific topics, companies, sectors or investments that are specific to this sector.
The communication strategy category applies to internal and/or external communication and also includes a review of how the strategy has been implemented.
The diversity and inclusion category will be judged on the widest criteria of these terms and will not only look at the way that statutory obligations are met but also how personal differentiators such as education, class and professional backgrounds are brought into the fold of a diverse and inclusive talent pool.
In the CSR category judges will be looking for examples of the organisation initiating community activities for employees to engage with and also implementing schemes that have been brought forward by employees for consideration. The ways in which CSR activities can blend with work activities is an important part of this process. Specific examples and positive outcomes will be very much appreciated by the judges.
Steps to Enter
Follow this link to register for the Wealth for Good Awards 2022.
You will be asked to fill in your contact details, select the geographical coverage of your company's operations and then select your company type.
Depending on company type, a list of applicable awards categories will appear.
Once you have registered, you will receive a downloadable nomination form including submission guidance.
Contact Points
For general questions:  theodora.viney@clearviewpublishing.com
For further information on sponsorship opportunities and marketing packages, please contact:
phil.harris@clearviewpublishing.com
Please note that whilst the judging process is completely independent of the commercial arrangements between the participants and the Organizers it is expected that winners have an obligation to work with the organisers to promote their award and this obligation is separate to attendance at an awards ceremony. 
About our Sponsors
Technology Sponsors
Category Sponsors
InvestCloud is a global company specialising in digital platforms that enable the development of financial solutions, pre-integrated into the Cloud. The company offers on-demand client experiences and intuitive operations solutions using an ever-expanding library of modular apps, resulting in powerful products. Headquartered in Los Angeles, InvestCloud has over 20 global offices including New York, London, Geneva, Singapore and Sydney, supporting trillions in assets across hundreds of diverse clients – from the largest banks in the world to wealth managers, asset managers and asset services companies.
TRIREC is an investment firm based in Singapore with decarbonization as its mandate. It allocates capital to exceptional entrepreneurs globally to provide them with early-stage growth equity and partners with start-ups in contributing to a healthier planet and stronger communities while delivering suitable risk-adjusted returns to its investment partners. TRIREC investment expertise is around the five sectors that produce the majority of greenhouse gas emissions that contribute to climate change. These are electricity and power, mobility and transportation, food and agriculture, buildings, and industries. At the heart of TRIREC's story is a culture steeped in a desire to protect the environment for the many generations that will follow, entrepreneurial drive, a strong sense of community, and camaraderie. The value of what TRIREC strives to achieve every day is immeasurable in the short term, while viewed in the long lens of history, it is massively significant.
Winners Interviews
Winners
Inaugural WealthBriefing Wealth For Good Awards 2022
Winners
Family Offices
Best CSR Staff Programme – Americas
Kayne Anderson Rudnick Investment Management
Best ESG communication strategy – APAC
Maitri Asset Management 
Best ESG portfolio (methodology and performance) – Americas
Pathstone 
Best ESG research – USA
Arnerich Massena, Inc. 
Best NextGen ESG initiative or offering – Americas
Pathstone 
Best philanthropy initiative – MENA
Huriya Private Foundation
Best sustainability & ESG thought leadership – APAC
Maitri Asset Management 
Fund Managers
Best ESG Equities Fund – APAC
Milltrust International Group
Best ESG Fund Methodology – Global reach
Trillium Asset Management
Best ESG Fund Performance – UK
Carbon Cap Management LLP
Best ESG Fund Performance – Global reach
Trillium Asset Management
Best ESG Hedge Fund – UK
Carbon Cap Management LLP
Best ESG Private Equity Investment Fund – Global reach
Earth Capital 
Best ESG Thematic Fund – Global reach
TRIREC Holding Pte Ltd
Best Impact Fund Performance – APAC
Milltrust International Group
Best sustainability & ESG thought leadership – Europe
GIB Asset Management 
Best sustainability & ESG thought leadership – Global reach
Sonen Capital 
Law/Accounting Firms
Best ESG communication strategy – APAC
Stephenson Harwood 
Best impact offering – APAC
Withersworldwide
Best philanthropy offering – APAC
Withersworldwide
Best sustainability & ESG thought leadership – APAC
Stephenson Harwood
Private Asset Managers and External Asset Managers
Best ESG portfolio (performance) – UK
Tribe Impact Capital 
Best impact offering – UK
Tribe Impact Capital 
Best sustainability & ESG thought leadership – UK
EQ Investors 
Best sustainability & ESG thought leadership – APAC
Schroders Wealth Management 
Best sustainability offering – APAC
Schroders Wealth Management 
Private Banks
Best bank CSR staff programme – Global reach
Indosuez Wealth Management
Best bank diversity and inclusion programme – Global reach
Coutts
Best bank ESG communication strategy – Americas
Fifth Third Private Bank 
Best bank ESG communication strategy – Global reach
Indosuez Wealth Management
Best bank for ESG portfolio (methodology) – Europe
RBC Wealth Management 
Best bank for ESG portfolio (methodology) – Switzerland and Liechtenstein
VP Bank AG
Best bank for ESG portfolio (performance) – APAC
BNP Paribas Wealth Management 
Best bank for sustainability & ESG thought leadership – APAC
LGT Private Banking 
Best bank for sustainability & ESG thought leadership – Europe
RBC Wealth Management
Best bank for sustainability & ESG thought leadership – Global reach
RBC Wealth Management
Best bank impact offering – MENA
BNP Paribas Wealth Management 
Best bank impact offering – Global reach
BNP Paribas Wealth Management 
Best bank impact offering – Switzerland and Liechtenstein
LGT Private Banking 
Best bank philanthropy initiative – APAC
BNP Paribas Wealth Management  
Best bank NextGen ESG initiative or offering – APAC
BNP Paribas Wealth Management 
Best bank philanthropy offering – USA
Bank of America Private Bank
Best bank philanthropy offering – Europe
Societe Generale Private Banking
Best bank philanthropy offering – Global reach
LGT Private Banking
Best bank SRI offering – MENA
BNP Paribas Wealth Management 
Best bank SRI offering – Global reach
BNP Paribas Wealth Management 
Best bank sustainability offering (investments) – UK
Coutts
Best bank sustainability offering (investments) – Global reach
HSBC 
Best bank sustainability offering (investments) – Nordic
Nykredit Private Banking Elite
Best bank sustainability offering (investments) – Europe
Société Générale Private Banking
Technology Firms
Best diversity and inclusion programme – Global reach
SEI
Best ESG data solution – USA
FactSet 
Best ESG data solution – Global reach
Refinitiv, an LSEG (London Stock Exchange Group) business
Best ESG reporting solution – Europe
aixigo 
Best ESG reporting solution – Global reach
Moody's ESG Solutions 
Best ESG screening solution – Global reach
Moody's ESG Solutions 
Best sustainability & ESG thought leadership – UK
Oxford Risk
Best technology enabled ESG service – Global reach
InvestCloud 
Best technology enabled ESG service – Europe
UBS Partner 
Trust Companies
Best ESG communication strategy – USA
Fiduciary Trust Company 
Best philanthropic offering – USA
Fiduciary Trust Company 
Wealth Management Consultants
Best philanthropy initiative and offering – USA
Walker Philanthropic Consulting
Best sustainability & ESG thought leadership – USA
Arnerich Massena, Inc. 
Best sustainability offering – Global reach
Ernst & Young
Frequently Asked Questions
Q) Do I/my firm need to subscribe to one of the publications to enter the awards program?
A) No, you can enter the program without being a subscriber, and if you are not yet a subscriber, we'd like to invite you to a complimentary trial to one of our publications here.
Q) Is there any upfront cost to enter?
A) No, there is no upfront cost to enter, but you will be offered to acquire a winner's package should you be successful.
Q) How do you ensure that the judging process is independent and impartial?
A) We have various judging teams responsible for judging a number of categories. The judging will be a two-stage process. First, the judges will each review and score the submissions . Then, the collated scores will be reviewed and winners and commended firms will be chosen.
Q) Can you assure me that any details that I submit will be treated with confidentiality.
A) We collect your details and only share submissions with the judges' team responsible for judging those particular categories. We ensure that there is no conflict of interest with the judges' team before sharing entrants' details. All our judges have signed a Non-Disclosure Agreement.
Q) My submission is likely to be longer than the 750-word max limit.  Would this disadvantage me?
A) We have set the limit out of respect to the judges and we are keen to maintain this to ensure that there is a level playing field between competing submissions.
---
Registration
Registrations for this awards program are now closed. Please register here if you would like to be notified of the next year's programme.
---
Please find below the steps of our awards process.
1.  Register here for the WealthForGood Awards 2022
2. Fill out your details and select the categories you would like to enter.
3. Once you submit the form, you will receive a confirmation with a downloadable nomination form
Fill in the name of your firm or individual (as they would like to appear in all communications in reference to the Awards program).
Select how you would like to submit your nomination.

Written: Answer the questions on the form (not exceeding the total word count of 750)
By video: Answer the questions listed on the nomination form in a video recording
With a PowerPoint presentation (with or without voiceover)

Examples to illustrate your submission can be included by active links to PDFs, audio and/or video files (no more than 3 relevant examples)
4. Send the nomination form(s) to theodora.viney@clearviewpublishing.com
5. Finalists, commended and winners will be notified in March 2022 and will be offered marketing packages (see an example of possibilities here.)
6. All finalists will be included on the awards website and in finalist announcement in our social media channels in the beginning of April 2022.
7. Winners will be announced in WealthBriefing and Family Wealth Report editorial, website and social media channels on 30 May 2022.
For any questions, please contact theodora.viney@clearviewpublshing.com