Overview
A warm welcome to the Ninth Annual WealthBriefing Swiss Awards 2022.
Conducted by expert panels drawn from both private banks and trusted advisors/consultants to the sector, independence, integrity and genuine insight are as always the watchwords of the judging process
Judging
There are three judging panels for the awards. A panel of trusted advisors who will be responsible for judging the family office and private banking categories. A second panel of family office and banking professionals will judge the trusted advisor categories and a third panel dedicated to judging the technology section. This is to ensure that commercially sensitive information is kept confidential and to avoid conflicts of interest.
Categories
A complete list of all the available categories can be found here, where you will be able to complete the form detailing your submission. Once the form is submitted, you will automatically receive a confirmation email with a link to the awards questionnaire.
Winning an Award
Winning a WealthBriefing Award sets organisations and individuals apart from their peers. The award is a tangible demonstration that the winners have something special to offer, rewarding achievement and showcasing top class performance and innovation.
If your firm is successful there is a wide range of ways in which this achievement can be promoted, ranging from logos, editorial and website entries, social media postings, professional videos and entry into the Annual Winners Acclaim magazine.  Some of this marketing collateral can be seen on the 2021 Awards website.
Whilst the judging process is completely independent of the commercial arrangements between the participants and the organisers it is expected that winners have a financial obligation to work with the organisers to promote their award and this obligation is separate to attendance at an awards ceremony if one is held.
We very much look forward to you joining the process and to welcoming you to celebrate your success in 2022!
For further information on sponsorship opportunities please contact andrew.deane@clearviewpublishing.com
For more details about the awards process please contact rachel.fokes@clearviewpublishing.com
Key Dates
Nominations – Closed
Submission Deadline – 8th October 2021
Finalists and Winners Notified of Their Success – 1st November 2022
Public Announcement and Gala Ceremony– 3rd February 2022
Judges
Our global awards program is built on the independence of our judges.  Each judge will have signed an NDA to ensure that all the information they receive in the submissions is kept in the strictest confidence. Further judges will be announced in due course.
Trusted Advisor Panel

Nick Blaydes
Managing Director
EY
Nick Blaydes has 25 years' experience in corporate finance, with a focus on the financial services sector. Nick is a partner at EY where he leads the financial services corporate finance team in Switzerland. He has an extensive track record in advising clients in the wealth management industry on a variety of strategic development areas, including strategic options analysis, M&A, market entry strategies and co-operations, as well as on valuation and corporate finance issues. Nick is a dual British-Swiss national and is fluent in English and German. He is a graduate of Oxford University and of London School of Economics.

Philippe Bongrand
Senior Partner
Legacy
Philippe advises wealthy individuals on leaving a legacy that will last forever. He builds on his experience in wealth management as well as his strategy consulting and marketing skills. Prior to founding LEGACY, Philippe headed the Wealth & Asset Management practice within a leading consulting firm where he advised clients on growth and digital strategies as well as transformation plans. He has worked with more than 50 clients - global, regional or domestic leaders – on all continents and in both offshore and/or onshore markets - seeking to improve their competitive position and economics. He also had operational roles in the industry, in particular having led functions such as strategy, business development, sales management, sales force effectiveness and marketing.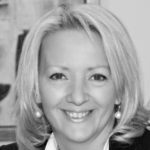 Cecile Civiale Vuillier
CEO, Group Head of Private Client
Trustconsult Group S.A
Cécile is the CEO for Trustconsult in Switzerland as well as Head of Private Client for the Trustconsult Group. She has an extensive wealth & estate planning career, earning a solid reputation for her work on international trust & foundation. Her experience includes managing complex & sophisticated trust and corporate structures for private and corporate clients located around the globe, including Latin America and Asia but more specifically in the Middle East.
Cecile is chairing the Wealth Management & Estate Planning focus Group of XLNC, she is also an active member of several significant professional bodies including The International Bar Association (IBA) and The International Tax Planning Association (ITPA). Former Chairwoman of the STEP branch in Geneva and also Former Chairwoman of the STEP Swiss & Liechtenstein Federation, acknowledged as a "prominent figure in the Leading Trustees" category of CityWealth Leaders List. Cécile has also been a presiding judge for the STEP Private Client Awards and for WealthBriefing Awards Switzerland & Liechtenstein for many years.
Cécile has qualifications in company law and practice, tax compliance, international trust
management, trust administration and accounts, and trust creation.

Dr Ariel Sergio Davidoff
Partner and board member of successful companies
Lindemann Rechtsanwälte
Ariel is a self-employed Partner of LINDEMANNLAW, a Swiss law firm, looking after the legal requirements of international and Swiss entrepreneurs, multi-national firms as well as advising on regulatory law. Ariel is active in Switzerland, UK, Monaco, and Eastern Europe. He is on the board of a number of successful companies in Switzerland and the UK, Germany and Holland. The industries comprise solar, water, fertilizer, wealth and asset management, banking, trust, venture capital, M&A and IT.
Beside a doctorate of business administration, he holds an MBA from Rochester NY and an LL.M. from University of Zurich. He is a member of STEP, ITPA, IISS and IFA."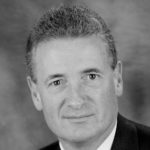 James Day
Managing Director
Peritus Investment Consultancy
James is founder and managing director of Peritus Investment Consultancy, established to provide impartial guidance to private clients, family offices and trustees. The company's expertise encompasses investment profiling, strategic and tactical asset allocation, extensive manager research, manager selection and ongoing consolidated reporting and monitoring. James draws on 30 years of industry experience at Ernst and Young Trust Company, ABN AMRO and Morgan Stanley Quilter. James is a regular participant in family office investment committees and is Fellow of the CISI.

Pierre Dupont
Managing Partner
WIZE by TeamWork
Pierre is Managing Partner at WIZE by TeamWork, the all-in-one Wealth & Asset Management solution, which is one of the fastest growing WealthTech companies in Switzerland dedicated to External Asset Managers, Family Offices, Fund Managers and Banks.
He brings the judges panel an extensive banking operations & IT expertise acquired in his current role since 2020 but also during the 9 previous years while heading business development of Bank Lombard Odier global custody & reporting services which he joined after 10 years as Private Banking Client Executive at IBM Geneva.
Both Swiss and Belgian, used to work in multi-cultural and multilingual environments, his motivation has been during his whole career to understanding customer's pains, translating those to experts who are able to solve them and setting the right level of expectations on both sides.

Xavier Isaac
CEO
Accuro
I am a co-founder and CEO of Accuro Group. In 2017 I led the management buyout that galvanized
Accuro as the independent, values-driven and award-winning business it is today.
I drive our international strategy, mission and vision. I am also advising clients on estate planning,
taxation, philanthropy and trusts, with the objectives of protecting their families and their wealth whilstsupporting their positive contribution to the world.
I am the treasurer of the Swiss Philanthropy Foundation, an independent hosting foundation based inSwitzerland encouraging charitable giving by creating and managing philanthropic funds. I also sit on theboard of the Fondation Pacifique, a Swiss foundation whose missions are to promote greater
understanding of human impact on the oceans and to raise awareness of related issues concerningsustainable development.
My qualifications include a master's degree in Law from Catholic University of Louvain (Belgium), Magna Cum Laude. I was awarded a European Community Scholarship at University Complutense of Madrid
(Spain). I am also a Member of the Society of Trust and Estate Practitioners (TEP) and a former VicePresident of the Swiss Association of Trust Companies.
I am an enthusiastic knight of the "Confrérie des Chevaliers du Tastevin" in Burgundy, a keen skier and love to spend time in the Swiss mountains with my family. I speak French, English, Spanish and Dutch.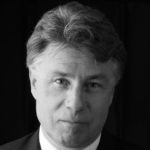 Daniel Martineau
Executive Chairman
Summit Trust International
Daniel worked in management positions in leading trust companies in Canada prior to taking up roles in offshore trust companies in Nassau, Jersey and Geneva with Coutts International Private Bank. A graduate of the University of Western Ontario in London, Canada, he subsequently earned his Master of Business Administration at the University of Miami. He is accredited as a member of the Financial Planning Institute of Canada and a member of the Society of Trust and Estates Practitioners (STEP). Daniel is a founder of the Swiss Association of Trust Companies (SATC). Daniel is a Canadian and Swiss citizen and speaks English and French.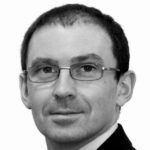 Andrew McCallum
Senior Partner
Rawlinson & Hunter
Andrew is Senior Partner of the Swiss firm, leading both the Zurich and Geneva offices and having responsibility for the oversight of the Swiss firm's trust, corporate administration, accounting and audit services.
Andrew is a bilingual private client and corporate services partner with 25 years Swiss and international experience at board, trustee and audit committee level on trusts, foundations, companies, family offices and not-for-profit entities. He specialises in both private client and corporate services, including estate planning and the establishment and ongoing administration of complex international trust and foundation structures, private trust companies and purpose trusts. In addition to being trustee on family trusts, Andrew undertakes the accounting and auditing of trusts and underlying entities for other trustees and family offices.
Andrew is a Chartered Accountant (Institute of Chartered Accountants of Scotland), an authorised "expert-auditor" in Switzerland, a qualified Trust and Estate Practitioner (TEP) and holds an MBA.
Andrew sits on several industry leading boards and committees at the Society of Trust and Estate Practitioners (STEP), the Swiss Association of Trust Companies (SATC) and the International Federation of Red Cross and Red Crescent Societies (IFRC). He is currently Chair of the Swiss and Liechtenstein STEP Federation (2018-present), is Treasurer and Committee member of both STEP Geneva (2010-present) and the Swiss Association of Trust Companies (2018-present), is a member of the STEP Worldwide Governance Committee (2021-present) and is the Vice Chair of the Audit and Risk Commission of the International Federation of Red Cross and Red Crescent Societies (2009- present). Previously, he was member of STEP Worldwide Professional Standards Committee (2013-2020). Andrew is fluent in English and French, and is a dual British-Swiss national.
He is a regular speaker at conferences and training courses and publisher of articles, and he has been called upon to provide expert evidence to Court in the area of private client financial statements and business analysis.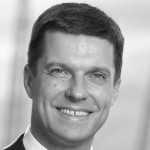 Mark Miles
Partner, European Head of Wealth Management
McLagan and Scorpio Partnership, (Aon companies)
Mark is head of the wealth management & private banking practice in Europe, and is globally responsible for the Scorpio wealth consulting business. Leads the development and delivery of market leading business performance consulting, leveraging the firm's proprietary data and analysis of client experience, pay & productivity, and talent to deliver unmatched insight and actionable advice. Over twenty years of financial services industry experience, focused on the private banking and wealth management sector. He holds a Masters (MEng) in the Manufacturing Engineering Tripos (MET) from St John's College, Cambridge University, and completed an accelerated development programme at the London Business School.

Osmond Plummer
Managing Director
Wealthcoaching.ch
Osmond Plummer, is a Geneva-based wealth management expert active internationally as a trainer, coach and adviser of wealth management professionals. He is a senior lecturer in finance at the London Institute of Banking & Finance and visiting faculty at EU Business School in Geneva. Osmond worked in private banking in Guernsey, Hong Kong and Dubai prior to moving to Geneva in 1999. The Swiss correspondent for WealthBriefing and the founder of www.wealthcoaching.ch, Osy holds an MBA from Warwick University Business School and PGCHE in Banking & Finance. He is a fellow of the Chartered Institute of Bankers.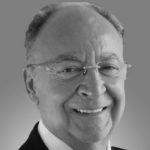 Ray Soudah
Chairman and Founding Partner
MilleniumAssociates
Ray Soudah is the founding partner and chairman of MilleniumAssociates, the independent international M&A and Corporate Finance Advisory firm, based in Switzerland and the UK. Founded in 2000, the firm marks twenty-two years of exceptional, independent M&A and corporate finance advisory service. Originally focused on executing M&A transactions in the global financial services industry, as the industry developed and private banks recognised the need to offer their clients more specialist corporate finance advice, Millenium Associates launched their Entrepreneurs and
Corporates Practice, extending their M&A and corporate finance services to the clients of private
banks as well as corporates and entrepreneurial business owners globally.
Ray has extensive multicultural wealth management and private banking/investment banking experience working in territories as diverse as the US, Asia, Middle East and Europe. Earlier positions include; Managing Director and member of the Private Banking Management Board for SBC/UBS AG; Chief Investment Officer, Chief Financial Officer and member of the Executive Board of Cedel Bank (renamed Clearstream); Chief Investment Officer for the National Bank of Bahrain including Head of International Banking and Private Banking; CEO of Hong Kong, CEO of Japan, Head of Global Capital Markets office (London) and head of FIG for Midland Montagu Investment Banking and MD/CEO of
Midland Montagu Securities as well as various senior positions within Citigroup, including Head of Asia Pacific Treasury and Capital Markets.
Ray is a Harvard Business School & INSEAD alumnus and speaks English, French, Greek and Japanese.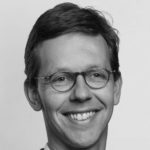 David Wilson
Partner
Schellenberg Wittmer
David Wallace Wilson is a partner in Schellenberg Wittmer's private client & estates practice in Switzerland. He advises individuals domestically and internationally on all aspects of wealth structures and tax planning for their personal and business assets. He is specialised in matrimonial and inheritance issues including succession vehicles. David also administers cross-border estates and acts in family disputes including mediation. His additional areas of expertise include anti-money laundering (AML) and art law. David currently acts as chairman of STEP Geneva and is the founder of the leading website on trusts in Switzerland (www.trusts.ch).
Technology Panel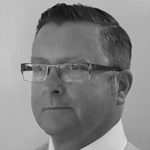 Steve Dyson
Director
Investment & Wealth Management Consultants
Steve is a founding director of Investment & Wealth Management Consultants. He has over 30 years experience in the financial services industry and has held senior positions in the wealth management sector as operations director for Schroders Private Bank, and head of product development for State Street's wealth manager services division. In addition, Steve has worked at The Bank of New York where he managed their enterprise level global banking relationships and at Citisoft Consultants where he was head of European business development. Steve brings a unique insight into industry trends and challenges given his senior roles within wealth management, investment operations, outsourcing and consulting.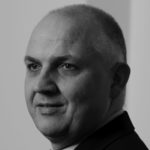 Jürgen Pulm
Head of Private Banking for CPB Services
RBS
Jürgen Pulm is the CDIO for the Wealth business. In this role, he is responsible to ensure we have the technology and infrastructure in place to support our client propositions. He is also the CEO of NatWest Services (Switzerland) Ltd. Jürgen has been Head of Private Banking Services since the end of 2014 overseeing IT, banking operations and change management for the NatWest Group Wealth business. Previous positions include being the Chief Technology Officer of the Wealth Management Division and Head of Technology Trends and Mobile at NatWest Group. Prior to that, Jürgen served as Chief Operating Officer of the Wealth Management Division of NatWest Group as well as deputy head of the management team at its Swiss branch. Before joining the bank in 2006, he served as CIO at Julius Bär Group.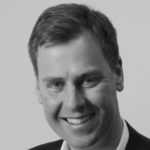 Mike Toole
Advisor
Various
Mike is currently advisor to venture capital houses and families. He is an investor, Co-Founder and formerly group chief operating officer of Artorius, a wealth manager that has shown strong growth since its inception in 2014.</span> Mike has been the architect behind a model that delivers a multi-jurisdictional client-centric wealth-planning proposition underpinned by a strong governance infrastructure. Mike was previously a partner at accountancy firms RSM and Baker Tilly, where he was group operations director for the financial management and investment businesses. Prior to this he has years' experience in financial services and banking with KPMG, Santander and UK mutual societies. He also helped found a Saudi family office and managed a substantial private equity portfolio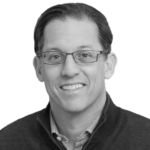 William Trout
Director of Wealth Management
Javelin Strategy & Research
William Trout is a thought leader on North American technology strategy and innovation in the wealth and asset management industries. He has particular expertise on platform automation; portfolio management and optimization tools; data capture, storage and analytics; and robotic process automation and AI. Within the wealth management arena, his interests include financial planning, investment advisory, retail brokerage, and trust. An authority on digital advice delivery, William has been widely quoted in publications such as Bloomberg, CNBC, Financial Times, New York Times, and The Wall Street Journal. He is also a frequent speaker at industry conferences and client gatherings. Currently, William is director of wealth management at Javelin Strategy & Research. Prior to Javelin, William led the wealth management practice at Celent, the research and advisory arm of Oliver Wyman. Previously, he was head of product and segment development for affluent and high net worth customers within BBVA USA, as well as a member of the BBVA Group's global Private Banking management team. William holds an AB from Harvard College.
Private Bankers Panel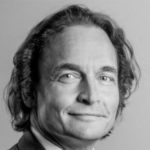 Etienne D'Arenberg
Partner
Bank Mirabaud
Etienne d'Arenberg, born 1967, is a Limited Partner at Mirabaud since 2011. He joined the group in 1999 and has developed a very significant portfolio of private clients, including large families and entrepreneurs, who learnt to appreciate his strong investment convictions, his holistic approach to assessing their environment, and his very close attention to their needs.
In 2016, he took over the management of the UK market for the group and sits on the board of Mirabaud Europe Ltd, the European bank of the group. In 2019, in the context of Brexit, Etienne moved to the UK to follow more closely the development of the UK political, legal and tax environment.
Starting his career at the Compagnie Générale des Eaux, one of the world's largest utilities at the time, Etienne joined in 1995 Creditanstalt Investment Bank (CAIB) in Vienna as a Managing Director focusing on CEE countries and in charge of the group wide asset management and of the private equity departments.
Etienne d'Arenberg sits on or chairs several charity boards, most notably linked to music, in Switzerland, Europe and United Kingdom and sits on the board of his own family's Family Office. He holds a MSc (Mgt) from Boston University and graduated from the Hotel Management School of Lausanne. He speaks fluently French, English, German and Italian and has a fair knowledge of Spanish and Dutch.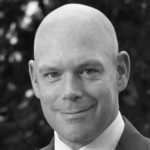 Laurent Gagnebin
CEO
Rothschild & Co
Laurent started his career at Rothschild & Co in 2011 as head of the Geneva office. He was later appointed as head of private clients Swiss onshore & Iberia and was made chief executive officer of Rothschild & Co Bank on 1 June 2016. He became global partner of Rothschild & Co in 2017.
Laurent joined Rothschild from Investec Bank, Geneva where he was senior private banker and head of the Geneva office successfully building a new business that provided tailored solutions to private clients. Prior to Investec, Laurent was executive director at Goldman Sachs, Geneva where he focussed primarily on entrepreneurs in technology and financial services.

Mariana Gregori
Managing Director
UBS Wealth Management
Mariana is responsible for heading the cross-border FIM business booking in Switzerland and Hamburg. Mariana joined FIM in 2015 and in 2016 took over the global segment's Operating Office, where she was responsible for steering segment strategy, marketing, technology, and business operations globally. Prior to joining FIM she was the Chief of Staff for the Global Head of Product Development and Lifecycle Management at UBS Asset Management. Before that, she spent several years in the UBS Private Equity team working first in Product Management and then in Client Development where she was responsible for fundraising and for investor relations covering Emerging Markets. She began her career in New York as a junior banker covering Latam clients. Mariana holds a Bachelor of Arts in Political Science from the University of Pennsylvania.

Jamie Macleod
Chief Executive Officer
Bordier & Cie
Jamie has over 30 years' experience in the investment management industry. Having started his career at Laurentian Life/Unit Trust Management in 1986, Jamie joined Scottish Widows Fund Management (SWFM) in 1990 and in 1997, aged 29, went on to become Managing Director at SWFM and Head of Global Business and Client Services for Scottish Widows Investment Management (Scottish Widows Institutional Business).
In 1999 he joined Investec Asset Management where he was the Head of UK and European Retail Business and Managing Director of Investec Fund Managers and Investec Management Limited as well as a member of the Global Executive. In June 2002 he joined Skandia Group and founded Skandia Investment Management as CEO. In 2007 he went on to form Skandia Investment Group, the company's £50bn, 17 country investment management organisation, which he led as CEO. He also served on the Global Executive Management Board of Skandia Group.
He joined Bordier UK in September 2010 as CEO and became a member of the Group Executive team with Bordier & Cie, the 175-year-old Swiss private bank, that is the majority shareholder of Bordier UK.
Jamie is a Member of the Chartered Institute for Securities & Investments (MCSI), has an MBA from De Montfort University (1992 – 1994) and has attended Harvard Business School's TGMP. In 2011, Jamie was awarded an Honorary Doctorate in Business Administration from De Montfort University.
Jamie was previously a member of the T Rowe Price Investment Services Advisory Board for a number of years.

Laurence Mandrile Aguirre
Managing Director
Citi Private Bank
Laurence Mandrile Aguirre is a Managing Director at Citi Private Bank. She is currently the General Market Manager (GMM) for Citi Private Bank in Switzerland and Monaco. She started this role in August 2019 and is based in Geneva. Laurence is responsible for the team covering UHNW and family offices based in Switzerland.
Before being a GMM, Laurence was the head of investment counselling team for the UK region based in London. She was managing the UK team of investment professionals who were providing active and relevant advice to clients. She was also responsible for covering key clients, especially family offices in EMEA.
Prior to London, Laurence was a senior investment counsellor for seven years based in Monaco focused on covering key clients in EMEA from several regions including Israel, UK, Monaco. She developed a coverage expertise for sophisticated family offices. She was also a board member of the Citi office.
From 2004 and 2007 Laurence was the Team Leader of the team providing opportunistic ideas to CPB clients across Equity, Fixed Income and derivatives.

Jean-Michel Nahra
Head of Marketing & Client Experience
BNP Paribas Wealth Management
Jean-Michel Nahra is a marketing and communication professional with 15 years of experience in the private banking industry.
As Head of Marketing, Communication & Sales Steering for BNP Paribas Wealth Management in Switzerland, Jean-Michel is directly responsible for all aspects of marketing efforts; including client marketing and satisfaction, product marketing, commercial campaigns, pricing and revenue management, communications, and channel management.
He joined BNP Paribas in 2007 where he held several positions in the product-marketing department including the implementation of the Client Experience program, the opening of the Design Factory in Geneva and the creation of digital initiatives with the aim of improving the client journey.
Prior to his current position, he worked  as Head of Communications for the family-owned private bank, CBH Compagnie Bancaire Helvétique where he was overseeing corporate, internal and external communication, content, events and partnerships.
He started his career in 2005 as Private Banker assistant at Merrill Lynch in Paris.
He holds a master degree in Marketing & Communication and Banking & Financial Markets from the Toulouse Business School.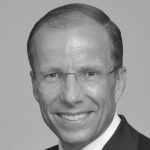 Jean-Christophe Pernollet
CRO
Edmond de Rothschild Group
JCP has over 25 years of working experience in finance and management in Switzerland, France and the United States. He is the chief risk officer of the Edmond de Rothschild Group. Earlier in his career he was the partner in charge of the Geneva office of PricewaterhouseCoopers and then chief financial officer of EFG International. He is a graduate from IEP and EDHEC and has completed the Columbia Business School Senior Executive Programme.

Mathieu Saint-Cyr
Managing Director & Head of Asset Management
Geneva Management Group
Mathieu is the Geneva Management Group's CEO and oversees the company's operations and business activities globally. He is Chairman of the Board for Wecan Tokenize, a blockchain solutions provider, and co-founder of the Geneva Fintech Association. Mathieu was previously Head of Trading at MKS, one of the leading precious metals trading and refining companies. Before this position, Mathieu was running BNP Paribas's gold derivatives trading activities globally. He holds two MSc degrees in Fundamental Mathematics and Financial Mathematics.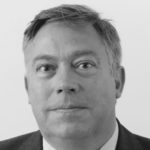 Matthew Spencer
Head of Business Development and Marketing
Close Brothers Asset Management
Matthew is a highly effective leader of business development teams with unique experience of managing external and internal growth strategies across brands nationally and internationally. He is managing director, head of business development and marketing at Close Brothers and a member of the management committee. He has extensive experience at executive level developing and implementing strategy whilst personally leading new business growth. Matthew has previously held senior positions at Deutsche Bank, Coutts and Credit Suisse.

Philippe Steffen
Executive Director, Head of Operations
REYL & Cie
Philippe is head of operations in the Asset Services department at Reyl & Cie. Philippe supervises and coordinates all operations to enable foreign fund managers to raise assets in full compliance with Swiss regulations.
Having held numerous senior management positions in companies of all sizes both in Switzerland and abroad, he has acquired a wide range of experience that allows him to have a 360° view of the all business lines of an international banking group such as Reyl & Cie.
In the course of his career he has held various management positions ranging from Sales and Marketing, Finance, Audit as well as Administration and Operations in a general sense.
Philippe holds an MBA from Neuchâtel University, and a Marketing Manager degree. He is a Swiss and Italian citizen and speaks French, English, Italian, German and Spanish.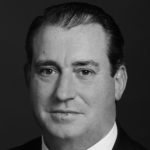 Tobias Wagner
CEO Switzerland
MEA Investment Company
Tobias Wagner is the founder & CEO of Calliopa Capital, a Zurich based Multi-Family Office. Prior to that he served on the executive committee for Societe Generale Private Banking Switzerland and was their Zurich CEO for 4 years. HE spent 10 years at Credit Suisse in various senior management positions overseeing Northern Europe, North & West Latin America and the European business in Singapore. He joined Credit Suisse as head of PB strategy development and worked as relationship manager Germany offshore. Before joining Credit Suisse he spent 6 years with management consulting firm Oliver Wyman. He serves on the Board of Directors of Goldstrom Group AG in Switzerland and as a Non-Executive Director of UK-based Stronghold Global Finance. Tobias Wagner holds a masters degree in International Business Studies from the University of Maastricht and management education from Massachusetts Institute of Technology (MIT) in Boston."
Categories
The submission process for The Ninth Annual WealthBriefing Swiss Awards 2022  is now unfortunately closed.
For any questions, please contact rachel.fokes@clearviewpublishing.com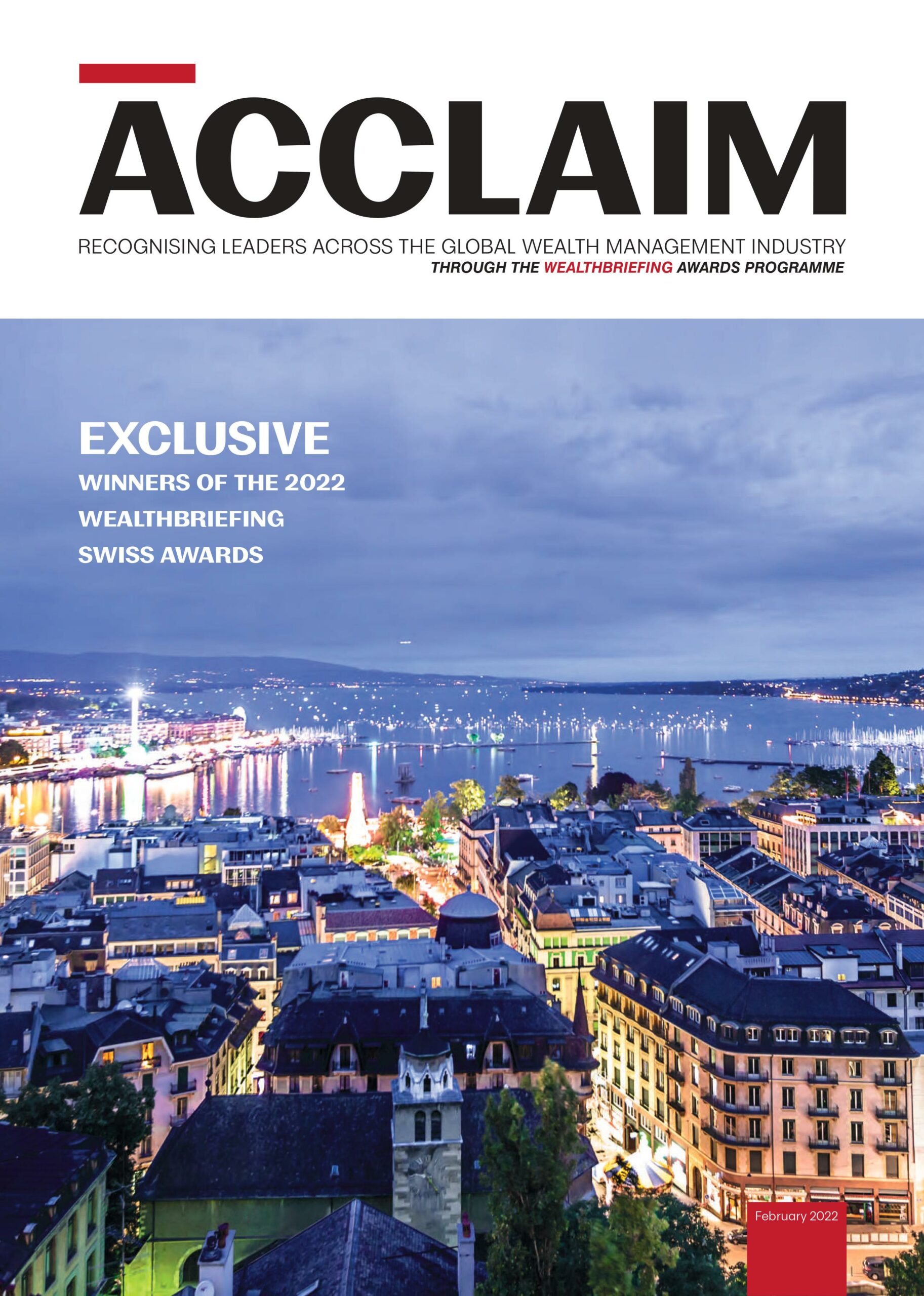 Venue
Fairmont Grand Hotel Geneva
Address: Fairmont Grand Hotel Geneva, Quai du Mont-Blanc 19, 1201 Genève, Switzerland
Winners
2022 WINNERS LIST
Private Banking Categories
BEST DOMESTIC PRIVATE BANK
Lombard Odier
FOREIGN PRIVATE BANK
LGT
HNW TEAM (SWISS DOMESTIC CLIENTS)
REYL Group
HNW TEAM (INTERNATIONAL CLIENTS)
Rothschild & Co Wealth Management
UHNW TEAM (SWISS DOMESTIC CLIENTS)
Lombard Odier
UHNW TEAM (INTERNATIONAL CLIENTS)
Citibank Switzerland
FAMILY OFFICE OFFERING
Edmond de Rothschild
SPECIALIST INTERNATIONAL TEAM
Barclays Bank (Suisse) 
CLIENT INITIATIVE
Capitalium Advisors
CLIENT SERVICE
Indosuez Wealth Management 
INVESTMENT MANAGEMENT PLATFORM
Gonet & Cie 
CREDIT PROVIDER
BNP Paribas (Suisse) / BNP Paribas Wealth Management 
CUSTOMER FACING DIGITAL CAPABILITIES
Citibank Switzerland
INTERNAL COMMUNICATIONS INITIATIVE OR TEAM
Indosuez Wealth Management 
Investment Management Categories
FUND MANAGER
DECALIA 
ALTERNATIVE FUND MANAGER
Union Bancaire Privée 
PRIVATE INVESTMENT OFFICE/ MULTI-FAMILY OFFICE – Sponsored by WIZE by TeamWork
Stonehage Fleming 
ETF PROVIDER
Lyxor ETF
STRUCTURED PRODUCT PROVIDER
BNP Paribas (Suisse) / BNP Paribas Wealth Management
FX SOLUTION PROVIDER
Indosuez Wealth Management 
FIXED-INCOME INVESTMENT STRATEGY
AXIOMA Wealth Management 
EQUITY-BASED INVESTMENT STRATEGY
Citibank Switzerland
External Asset Managers Categories (Custodian)
OVERALL PLATFORM FOR EXTERNAL ASSET MANAGERS – Sponsored by WIZE By TeamWork
Bank Syz
COMPLIANCE SOLUTION FOR EXTERNAL ASSET MANAGERS
Wecan Group
Marketing/PR Categories
MARKETING CAMPAIGN OR TEAM 
Lombard Odier
USE OF SOCIAL MEDIA
Finanzlab 
Private Client Categories
LEGAL TEAM
Schellenberg Wittmer
BOUTIQUE FIRM
Geneva Management Group
TAX/ACCOUNTANCY TEAM
Rawlinson & Hunter (Switzerland) 
INDEPENDENT TRUST OR FIDUCIARY COMPANY
Accuro
INSTITUTIONAL TRUST OR FIDUCIARY COMPANY 
Leo Trust Switzerland
ESTATE PLANNING ADVICE
Geneva Management Group
MANAGEMENT CONSULTANCY
BearingPoint
BEST LIFESTYLE CONSULTANCY
Business Aviation Concepts
Wealth Management Technology Categories (Vendors)

FRONT OFFICE SOLUTION
Avaloq
TRANSACTION PROCESSING SOLUTION
ERI 
PORTFOLIO MANAGEMENT SOLUTION
SS&C Advent
CLIENT COMMUNICATIONS SOLUTION
FundCount
CLIENT REPORTING SOLUTION
WIZE by TeamWork 
COMPLIANCE SOLUTION
Apiax
BEST CRM SYSTEM
InvestCloud
TECHNOLOGY OUTSOURCING SOLUTION
Lombard Odier
DATA PROVIDER
Wecan Group
CLIENT ACCOUNTING SYSTEM
FundCount
RISK PROFILING SOLUTION
Prometeia
RISK MANAGEMENT SOLUTION
swissQuant 
INNOVATIVE CLIENT SOLUTION
New Access 
IMPLEMENTATION OF A TECHNOLOGY SOLUTION
aixigo
INNOVATIVE FINTECH SOLUTION
WIZE by TeamWork
Wealth Managements Technology Categories (In-house)
INNOVATIVE CLIENT SOLUTION
Indosuez Wealth Management 
IMPLEMENTATION OF A TECHNOLOGY SOLUTION
Geneva Management Group
Specialist Wealth Management Categories
CORPORATE SOCIAL RESPONSIBILITY/ DIVERSITY PROGRAMME
Lombard Odier
WEALTH MANAGEMENT EXECUTIVE SEARCH FIRM
Lexton Stanley
WEALTH PLANNING TEAM
IQ-EQ
BNP Paribas (Suisse)/BNP Paribas Wealth Management  (Highly Commended)
ESG
LGT
BNP Paribas (Suisse)/BNP Paribas Wealth Management (Highly Commended)
IMPACT INVESTING
REYL Group
Leadership Categories
WOMEN IN WEALTH MANAGEMENT (INDIVIDUAL CONTRIBUTION)
Cécile Civiale Vuillier

TrustConsult Suisse
WOMAN IN WEALTH MANAGEMENT (COMPANY CONTRIBUTION)
Indosuez Wealth Management 
LEADING INDIVIDUAL 
Andrew McCallum 
Rawlinson & Hunter Switzerland AG
CEO
Franck Bonin
Societe Generale
RISING STAR UNDER 40
Nicolas Syz 
Bank Syz
Previous Winners
Private Banking Categories                                                        
Domestic Private Bank
Lombard Odier
Foreign Private Bank
BNP Paribas (Suisse)
HNW Team (Swiss Domestic Clients)
Rothschild & Co Wealth Management
HNW Team (International Clients)
REYL Group
UHNW Team (Swiss Domestic Clients)
Lombard Odier
UHNW Team (International Clients)
Citibank Switzerland
Family Office Offering
Citibank Switzerland
Specialist International Team
Mirabaud & Cie
Client Initiative
Capitalium Advisors
Client Service
Banque Paris Bertrand
Investment Management Platform
Societe Generale
Credit Provider
Deutsche Bank (Switzerland)
Best Customer Facing Digital Capabilities
Citibank Switzerland
Internal Communications Initiative or Team
Rothschild & Co Wealth Management
Corporate Strategy Implementation
CA Indosuez (Switzerland)
Investment Management Categories                                                     
Fund Manager
Geneva Management Group
Alternative Fund Manager
Syz Capital
Private Investment Office/Multi-Family Office
Stonehage Fleming
ETF Provider
Lyxor ETF
FX Solution Provider
CA Indosuez (Switzerland)
Equity-Based Investment Strategy
DECALIA
External Asset Manager (EAM) Custodian Categories                                                    
Overall Platform for External Asset Managers
UBP
Research Support for External Asset Managers
Morningstar Manager Selection Services
Marketing/PR Category                                               
Marketing Campaign or Team
AW*SWITZERLAND
Private Client Categories                                                            
Legal Team
Schellenberg Wittmer
Boutique Firm
VALUEworks
Independent Trust or Fiduciary Company
Accuro
Estate Planning Advice
Withers
Wealth Management Technology Categories (Vendors)                                               
Front Office Solution
Finantix
Transaction Processing Solution
Avaloq
Portfolio Management Solution
SS&C Advent
Client Communications Solution
Finartis
Client Reporting Solution
WIZE by TeamWork
Compliance Solution
ERI Bancaire
CRM System
TechRules
Technology Outsourcing Solution
Lombard Odier
Data Provider
Morningstar, Inc.
Client Accounting System
FundCount
Risk Profiling Solution
Oxford Risk
Risk Management Solution
swissQuant Group
On-Boarding Solution
Appway
Most Innovative Client Solution
New Access
Implementation of a Technology Solution
Etops
Most Innovative Fintech Solution
id4
Wealth Management Technology Categories (In-House Solutions)                                                          
Most Innovative Solution (in-house)
Geneva Management Group
Most Innovative Solution Trust Company
JTC Private Office
Specialist Wealth-Management Categories                                                        
Corporate Social Responsibility/Diversity Programme
Geneva Management Group
Wealth Management Executive Search Firm
Lexton Stanley
Wealth Planning Team
IQ-EQ
ESG
Lombard Odier
Impact Investing
BNP Paribas (Suisse)
Leadership Categories                                                  
Women in Wealth Management (Individual Contribution)
Geneva Management Group – Kerstin Engler
Women in Wealth Management (Company Contribution)
Summit Trust International
Outstanding Contribution to Wealth Management Thought Leadership (Individual)
VALUEworks  – Kecia Barkawi
Outstanding Contribution to Wealth Management Thought Leadership (Company)
Summit Trust International
Leading Individual (Advisor)
VALUEworks  – Kecia Barkawi
Winner Videos