Overview
Introduction
A warm welcome to the Inaugural WealthBriefing Channel Islands Awards 2022, the latest addition to the WealthBriefing global awards programme. Independently judged by teams of experts, these new awards will be bestowed on the brightest and best amongst the Channel Islands' world-renowned wealth management professionals – both teams and individuals. With the backing of the WealthBriefing pedigree for independence and genuine insight, winning a WealthBriefing Channel Islands award gives exposure not only locally but in all the major wealth management jurisdictions in which WealthBriefing operates.
Categories
For those new to the awards, the categories are focused around three main areas:
• Experts (individuals and teams)
• Products
• Services for wealth managers and clients/ institutions of all sizes and types
Judging
There are two judging panels for the awards.
This is to ensure that at all times commercially sensitive information is kept confidential and to avoid conflicts of interest.
Panel of trusted advisors who will be responsible for judging the family office, private banking and investment categories.
Panel of family office and banking professionals judge the trusted advisor and technology categories.
We very much hope you take part and look forward to seeing you at the 2022 Awards Ceremony which this year will be held in Jersey.
Contact
For further information on sponsorship opportunities please contact Head of Business Development: andrew.deane@clearviewpublishing.com
For more details about the awards process and submission please contact Event Director: rachel.fokes@clearviewpublishing.com
Key Dates
Nominations open – 25 April 2022
Submission deadline – 9 September 2022 (Midnight)
Winners Notified of Their Success – 2nd October 2022
PUBLIC ANNOUNCEMENT & GALA CEREMONY – 8 December 2022
Judges
Our global awards program is built on the independence of our judges.  Each judge will have signed an NDA to ensure that all the information they receive in the submissions is kept in the strictest confidence. Further judges will be announced in due course.
Trusted Advisors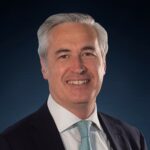 Michael Betley
Managing Director
Ocorian
Having practiced as a private client lawyer in London and Guernsey advising wealthy families and institutions on wealth preservation, succession planning and structuring Michael set up Trust Corporation in 2003 to focus more specifically on helping individual client families and to develop a specialist fiduciary business.
Michael has a varied and involved professional life managing the business and its expansion overseas and active participation in local professional associations.
Michael sits on a variety of (regulated and un-regulated) boards as a non executive director, and help families by acting as a personal trustee or protector including sitting on private company boards and advisory councils.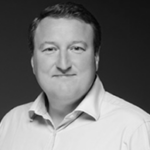 Toby Birch
Senior Investment Manager
Gower Financial Services
Toby is a Chartered Wealth Manager and Fellow of the Chartered Institute for Securities and Investments. He has been an investment manager since 1992 (over 25 years) and runs the in-house investment portfolios for our discretionary and advisory clients. Toby began his career in London and was a fund manager at Old Mutual International. Following a transfer to their private client department in Guernsey he then worked at Bank Julius Baer and became a hedge fund manager at a private Family Office. He writes regular blogs on financial markets, precious metals and economic trends and was the author of a book in 2007 forecasting the credit crisis (The Final Crash). He is also a Non-Executive Director of investment funds aligned with his beliefs and is a founder member of the UK Digital Currency Association. Toby joined Gower in 2017.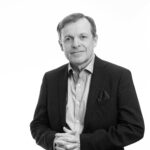 Steven Bowen
Managing Director Jersey & Head of Channel Islands
ZEDRA
Based in Jersey, Steven is the Managing Director of ZEDRA Jersey office and also has overall responsibility for ZEDRA Channel Islands business.
Steven has worked in the banking and fiduciary industry for over forty years where he has held a number of executive roles.
Prior to joining ZEDRA, he was the Chief Risk Officer for JTC Group Plc and he was also employed by J.P. Morgan Chase for over twenty years where he held a number of senior roles.
Steven has a Degree in Financial Services, is an Associate of the Chartered Institute of Bankers (ACIB) and holds the STEP diploma in International Trust Management.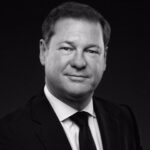 Nick Cawley
Global Head - Private Clients
Ocorian
Nick leads Ocorian's UK and Ireland region and the global Private Client services team. He is chairman of several of Ocorian's regulated entities. In 2016, Nick oversaw the successful completion of the management buyout of the corporate and fiduciary services business from Bedell Group where he was Chief Executive Officer of Ocorian's business and a partner since 2005 (having joined the firm in 2004). Nick took up his new role in February 2020.
During his time as CEO, Nick grew the business with four new acquisitions (in just 24 months), to extend jurisdictional coverage into the Netherlands, Luxembourg, New York, Dubai, South Africa and the Ivory Coast, and to expand Ocorian's workforce from 200 to 700 staff worldwide.
Nick is a chartered accountant and has worked in a Big 4 accounting practice (he was a partner at Ernst & Young) and for two major international banks. Throughout his career, and in addition to his management experience, Nick has been involved in a broad spectrum of corporate and private client structures involving clients based in many jurisdictions globally.

Zoe Cousens
Vice President , Global Funds
Northern Trust
Having started her career as one of the first women to work in the London Stock Exchange, Zoë has 30+ years experience in wealth management, as well as several years experience as a Non-Executive Director, Charity Chair & Treasury Committee Member.
In 2015 she relocated to Dubai to establish her investment company and she was the first Middle East Representative for Guernsey Finance. In recent years, she founded the Women's Investment Network, Talking Money Matters, and Castellet Consulting.
She is a regular speaker at international events such as the Wealth Arabia Summit, and she has been published in a range of media. Zoë is now back in Guernsey working with a global financial institution, where she is responsible
for some of the groups biggest client relationships.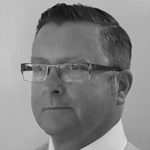 Steve Dyson
Director
Investment & Wealth Management Consultants
Steve is a founding director of Investment & Wealth Management Consultants. He has over 30 years experience in the financial services industry and has held senior positions in the wealth management sector as operations director for Schroders Private Bank, and head of product development for State Street's wealth manager services division. In addition, Steve has worked at The Bank of New York where he managed their enterprise level global banking relationships and at Citisoft Consultants where he was head of European business development. Steve brings a unique insight into industry trends and challenges given his senior roles within wealth management, investment operations, outsourcing and consulting.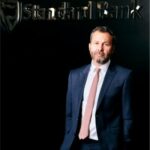 Michael Giraud
Head of Fiduciary Services
Standard Bank Group
Michael specialises in the establishment and administration of complex and bespoke offshore fiduciary structures for ultra high net worth international families, with a specific focus on those connected to Africa and the UK by way of residence, domicile or investment. The families he works with frequently have connections to North America, Middle East and Europe.
Michael has twenty years of multi-jurisdictional experience in the trust industry having worked in both Jersey and the Cayman Islands. He is currently head of Standard Bank's Jersey trust company.
The structures they implement hold a variety of assets ranging from investment portfolios to private company shares, residential and commercial property, carried interests, chattels, direct investments and other non financial assets.
Michael was educated in South Africa and England and has a BA (Hons) in Business Studies. Michael is a Fellow of the Association of Chartered Certified Accountants and a member of the Society of Trust and Estate Practitioners.
On multiple occasions Michael has been named as a Top 35 under 35 Practitioner by Private Client Practitioner, he is recommend by Private Client Global Elite 2021/2022 and 2022/2023. Michael is a member of the STEP International Client SIG Committee and frequently drafts articles for private client publications and speaks at industry specific events

Phil McIlwraith 
Chief Executive Officer
Kleinwort Hambros
Phil McIlwraith is the CEO for Kleinwort Hambros Bank (CI) Ltd. Phil joined the Kleinwort Hambros Group in 1990. He has held senior management roles in various areas, including Treasury, Investment Management, Risk, Fiduciary and Commercial, both in Jersey and in London.  Phil was appointed CEO in December 2021.  Phil is a member of the boards of SG Kleinwort Hambros Bank (CI) Ltd and SG Kleinwort Hambros Trust Co (CI) Ltd.  Phil is also a member of the Executive Committee of Kleinwort Hambros.Phil holds a first class BsC in Financial Services from the University of Manchester, and is a Chartered Fellow of the CISI.
Outside of work, Phil enjoys watching and playing many other sports.  Phil is married with two children and is a keen reader, amateur meteorologist and an occasional writer of fiction.

Robert Monticelli
Senior Director - Private Client Services
JTC
Robert is a Senior Director within JTC's Private Client Services division and is responsible for a team that manages a
diverse portfolio of high net worth international clients.
He has a strong focus on client service and oversees a number of structures incorporating various asset types
ranging from real estate to yachts and aircraft. Robert's role also encompasses business development in Southern
Africa, where he carries out a regular visitation programme.
Robert is an experienced trust and estate practitioner with over 35 years' experience in the financial services sector,
of which nearly 20 were spent working with AIB Trust in Jersey.

Peter Niven
Independent Non Executive Director
Various
Peter has over 40 years' experience in the financial services industry in the UK and internationally.
After retirement as a senior Executive of the Lloyds banking Group in 2004, he took on the role of CEO of Guernsey Finance,
promoting the island as a well regulated and premier offshore jurisdiction for the whole range of wealth management services,
working with the island's service providers.
He also took on the role of an independent non-executive director on a wide variety of Guernsey-based investment funds which
he continues today. He is a Fellow of the Chartered Institute of Bankers, the Institute of Directors and a Chartered Director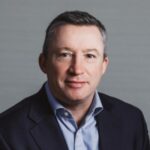 Andy Smith
Head of the Jersey branch & Head of Trust and Corporate Banking
Investec
As team head of the Trust & Corporate team in Jersey, Andy has overall responsibility for the banking relationships to Investecs regulated Trust & Corporate clients in Jersey. Andy has 35 years banking experience, the last 20 years offshore, 14 years of which has been providing banking and debt solutions to regulated Trust companies in Jersey. Andy joined Investec in September 2014.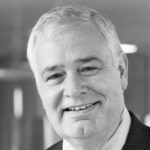 Ian Woodhouse
Lead Wealth Management Business Model Transformation and Thought Leader for Europe
Accenture
Ian Woodhouse is Lead Wealth Management Business Model Transformation and Thought Leader for Europe at Accenture. He helps our clients to evolve their future business models to deliver growth and business value in an era of client, digital and sustainability changes. Through working with colleagues and our ecosystem of leading software partners, he provides proven wealth management expertise , approaches ,tools and accelerators to deliver value faster at less risk. Ian is also industry networked, serving on the advisory boards of wealth industry publications and on industry award judging panels. Prior to Accenture ,Ian held leadership positions with other top tier business and technology firms ,PwC ,EY and IBM.
Private Bankers

James Fleming
Vice Chairman
VAR Capital
James is an experienced C-Suite Executive and a leader of businesses focused on Private Wealth Management and broader financial services. Following the sale of Sandaire at the end of 2020, James has developed a portfolio of senior non-executive roles, including the appointment of Vice Chairman of VAR Capital Limited.
James has over 35 years of experience of advising families with significant wealth both in the UK and internationally. James joined Sandaire as Chief Executive in 2017 from Arbuthnot Latham & Co. Private Bank where he was Chief Executive and latterly Vice Chairman. James led the transformation of the business, adding an extensive range of expertise and services, which enabled Arbuthnot Latham & Co. to become a leading Private Bank in the UK.
James started his career at Hambros Bank and moved from the role of Managing Director of SG Hambros (UK) in 2002 to the private bank, Coutts & Co., where he headed the International Division including responsibility for the Bank's offices in the Crown Dependencies, Monaco and the Middle East.

Martin Heale
Director
Schroder US Wealth Management
Martin heads the Schroder Wealth Management (US) team specialising in international wealth management for US clients residing in the US, UK and elsewhere. Prior to joining Schroders, Martin was managing director and head of Americas at the Royal Bank of Canada Wealth Management International in London, and before that head of private wealth management at Kleinwort Benson. A stockbroker by training, Martin has over 30 years' experience in advising clients and working in partnership with clients' other professional advisors. He is also a Registered Investment Advisor with the Securities Exchange Commission (SEC) and sits on the expert panel for the Society of Trust and Estate Practitioners (STEP).

Sean Kiernan
CEO and Founder
Greengage
Sean is the Founder and CEO of Greengage. He has extensive experience in financial services, having worked in various executive management positions. He founded Greengage after working at the first bank in the world to offer crypto products to clients, Falcon Private Bank, where he served as the COO and Interim CEO of the London operation until leaving to establish Greengage.  
 Prior to that he held management positions at Clariden Leu, a division of Credit Suisse, and Zurich Financial Services. Mr Kiernan has an MBA from the University of St. Gallen and a BSc from Georgetown University.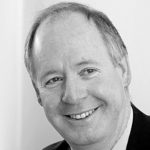 Bruce Weatherill
Chief Executive
Weatherill Consulting
Bruce is a chartered accountant with over 37 years financial services experience, previously a partner in PwC, latterly as Global leader of their Wealth Management practice and the key driver of their bi-annual Wealth Management Report. Bruce is now CEO of Weatherill Consulting providing advice on client centricity and wider strategic matters to wealth managers. He is the author of The Value of Trust: the quest by Wealth Managers for Trusted Advisor status and a number of other thought leadership reports. Bruce is chairman of ClearView Financial Media and a non-executive of a number of companies including Fidelity Holdings UK, The Wisdom Council, ComPeer, JDX Consulting and Ten Group.
Categories
The submission process for the Inaugural WealthBriefing Channel Islands Awards 2022 is now unfortunately closed.
For any questions, please contact Events Director: rachel.fokes@clearviewpublishing.com
Venue
Grand Jersey Hotel & Spa
Address: Esplanade, St Helier, JE2 3QA, Jersey
Frequently Asked Questions
Q) Do I/my firm need to be a subscriber to WealthBriefing?
A) No, this program is open to all relevant firms.
Q) Is there any upfront cost to enter?
A) No, there is no upfront cost to enter, but you will be offered the chance to purchase a winner's package should you be successful. This includes the option of tickets to attend the gala event.
Q) Is the process open to firms that are not active within the Channel Islands region?
A) The judges will only consider submissions from firms that are active in the region. Please see here an overview of our global awards programmes.
Q) How do you ensure that the judging process is independent and impartial?
A) The judges are independent of the Award organisers and the are divided into separate panels to avoid conflicts of interest.
Q) Can you assure me that any details that I submit will be treated with confidentiality.
A) We collect your details and only share submissions with the judges' team responsible for judging those particular categories. We ensure that there is no conflict of interest with the judges' team before sharing entrants' details. All our judges have signed a Non-Disclosure Agreement.
Q) My submission is likely to be longer than the 1000-word max limit. Would this disadvantage me?
A) We have set the limit out of respect to the judges and we are keen to maintain this to ensure that there is a level playing field between competing submissions.
---