Overview
The launch of new research from WealthBriefingAsia and UBS casting fresh light on the vibrant external asset manager market in Asia will be marked by a series of high profile events in the region.
We are holding two events in Hong Kong on 2nd June or Singapore on 9th June where industry experts, including senior managers from UBS and the report's authors will share the findings of this insightful research. They will also answer your questions concerning the future and structure of the Asian wealth management market.
The Independent Asset Management landscape in Asia is currently dominated by Two Cities – Hong Kong and Singapore – but according to the new research the focus of wealth management is set to quickly expand to other regional centres such as Thailand, The Philippines, Malaysia, Vietnam and Indonesia.
Save the date and register now for this must attend event for everyone interested in the future of wealth management for the Independent Asset Manager segment in Asia.
On 2nd June the Hong Kong breakfast briefing will be hosted at the Pool Room at the Grand Hyatt and the Singapore breakfast briefing will be hosted on 9th June at the Westin Hotel, Marina View.
We very much look forward to seeing you there to discuss the future of Asian wealth management and the findings of this new ground-breaking research.
Agenda
08.15 – 09.00 Registration and Refreshments
09.00 – 09.15 Presentation of Research Findings
09.15 – 10.30 Panel Discussion and Q&A
10.30 -11.00 Networking
---
Logistics
Date and Time
Date: Thursday 2nd June - 2016
Time: 8:15 am – 11:00 am
Venue
Grand Hyatt
Address: Grand Hyatt, 1 Harbour Rd, Hong Kong
Speakers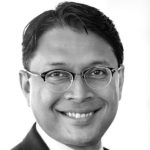 Aniruddha Ganguly
Executive Director, Head Financial Intermediaries Singapore
UBS Wealth Management
Aniruddha has been with UBS for over 10 years across Hong Kong, Mumbai and Singapore. He has worked in a wide range of roles such as internal strategy, leading a domestic wealth management build-out initiative, and in the Chief of Staff function covering Malaysia, Thailand, Philippines, the Non-Resident Indian sector and international markets, before moving to the Financial Intermediaries business. He took over the management of the Financial Intermediaries business for the Singapore hub in early 2017.
Prior to UBS, Aniruddha worked in management consulting in Sydney and Mumbai in Ernst & Young, Bain & Company and The Boston Consulting Group.

Mike Imam
Managing Partner & CEO
Silverhorn Investment Advisors
Mike is a co-founder of Silverhorn. Prior to joining Silverhorn, he was a Director at Schroders Asset Management in Hong Kong, where he headed the Wealth Management Distribution in Asia and was responsible for the development of Schroders' business through private banks in the region as well as through intermediaries in Mainland China. Prior to joining Schroders in 2006, Mike worked at Credit Suisse as the Head of Asian Private Banking Advisory & Asset Management Division. Mike holds a Master's degree in International Affairs and has written a Ph.D. thesis in Economics, both from the University of St.Gallen, Switzerland. Mike has been working in Asia since 1998, and is fluent in English, German, and Mandarin.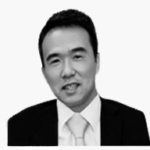 Tony Kan
Managing Director
Custom House Fund Services Hong Kong Ltd
Tony is Managing Director of Custom House Fund Services Hong Kong Ltd. He advises hedge funds and private equity funds from pre-launch to various stages of their fund lifecycle to operation and administrative matters and is a frequent speaker at hedge fund industry conferences and investor roundtables. Mr. Kan has over 17 years' experience in the funds industry, which started with State Street Bank in the Portfolio Management team. In January 2000, Tony moved to Hong Kong with Bank of Bermuda in the Alternative Investment Funds team.  Following the acquisition of Bank of Bermuda by HSBC in 2004, Tony stayed with HSBC until 2007, where he joined a Hong Kong-based hedge fund as their Chief Operating officer. Prior to joining Custom House in 2014, Tony was a Director at Amicorp Fund Services, where he headed up the fund services team in Asia for four years.

Philippe Legrand
CEO
LCA Solutions
Philippe is CEO and co-founder of LCA Solutions, an award winning multi-family office that services high net worth clients as a one stop solution. Beyond a standard wealth management offering and corporate advisory solutions for the family business, LCA offers family governance guidance and also provides a forum to source answers to numerous non-financial issues (succession & generational transfer, legal structuring, immigration, family charters etc.).
Philippe has accumulated more than 30 years of senior management experience with international banks in private, corporate and investment banking.
Before founding LCA in 2010, he developed the Asian private banking platform for Rabobank/Sarasin in the late 1990s and subsequently headed the private banking North Asian operations of ABN AMRO. He was previously deputy CEO of BNP Paribas Wealth Management, North Asia, a group for whom he worked for over 13 years.
Based in Hong Kong since 1995 he has also worked in Europe, North America and India; Philippe is a regular speaker at wealth management and asset management conferences in Asia as well as being a judge for various awards within the industry.
Philippe won the Asian WealthBriefing 2017 Award for "Outstanding contribution to wealth management thought leadership".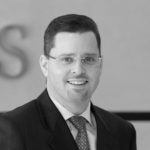 Reto Marx
Regional Head, Global FIM Asia-Pacific
UBS Wealth Management
Reto Marx is the Regional Head of UBS & WM's Global Financial Intermediary business (FIM) for the Asia-Pacific region (APAC) (since 2010) and Member of the IPS Customized Advisory Executive Committee.
He has spent over 16 years in Asia (based in Singapore) and held various Senior Management roles prior to joining UBS:
Branch Managing Director & Head South-East Asia at Bank Sarasin-Rabo (Asia) Ltd (2008-2010), Member of the Executive
Board & Board of Director of Sarasin-Rabo Nominees (S) Pte Ltd
Head International Wealth Management & Market Leader Australasia at Credit Suisse (2000-2008)
Member of the Asia-Pacific Executive Committee & Portal Advisory Board at Credit Suisse (2004-2008)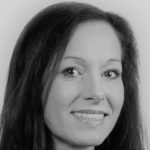 Wendy Spires
Head of Research
ClearView Financial Media
Wendy has been a wealth management journalist, researcher and consultant for a decade, covering a huge range of international markets and sub-sectors over that time. Known as a technology and communications specialist, she has written an array of in-depth reports on issues affecting private banks and wealth managers, ranging from compliance and innovation trends through to client experience, branding and marketing strategies. As well as speaking at conferences in both the UK and abroad, Wendy also regularly consults for wealth and asset managers, including carrying out research projects among end H/UHNW clients for both internal and external purposes.

Bruce Weatherill
Chairman
ClearView Financial Media
Bruce is a chartered accountant with over 37 years financial services experience, previously a partner in PwC, latterly as Global leader of their Wealth Management practice and the key driver of their bi-annual Wealth Management Report. Bruce is now CEO of Weatherill Consulting providing advice on client centricity and wider strategic matters to wealth managers. He is the author of The Value of Trust: the quest by Wealth Managers for Trusted Advisor status and a number of other thought leadership reports. Bruce is chairman of ClearView Financial Media and a non-executive of a number of companies including Fidelity Holdings UK, The Wisdom Council, ComPeer and JDX Consulting.
Register
---