Overview
The launch of new research from WealthBriefingAsia and UBS casting fresh light on the vibrant external asset manager market in Asia will be marked by a series of high profile events in the region.
We are holding two events Hong Kong on 2nd June and Singapore on 9th June where industry experts, including senior managers from UBS and the report's authors will share the findings of this insightful research. They will also answer your questions concerning the future and structure of the Asian wealth management market.
The Independent Asset Management landscape in Asia is currently dominated by Two Cities – Hong Kong and Singapore – but according to the new research the focus of wealth management is set to quickly expand to other regional centres such as Thailand, The Philippines, Malaysia, Vietnam and Indonesia.
Save the date and register now for this must attend event for everyone interested in the future of wealth management for the Independent Asset Manager segment in Asia.
On 2nd June the Hong Kong breakfast briefing will be hosted at the Pool Room at the Grand Hyatt and the Singapore breakfast briefing will be hosted on 9th June at the Westin Hotel, Marina View.
We very much look forward to seeing you there to discuss the future of Asian wealth management and the findings of this new ground-breaking research.
Agenda
08.15 – 09.00 Registration and Refreshments
09.00 – 09.15 Presentation of Research Findings
09.15 – 10.30 Panel Discussion and Q&A
10.30 -11.00 Networking
---
Logistics
Date and Time
Date: Thursday 9th June - 2016
Time: 8:15 am – 11:00 am
Venue
The Westin, Marina View, Asia Square Tower
Address: 12 Marina View, Asia Square Tower 2, Singapore, 018961, Singapore
Speakers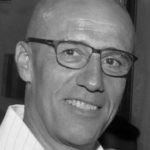 Urs Brutsch
Managing Partner and Founder
HP Wealth Management
After being instrumental in building three Private Banks (Credit Suisse, ABN AMRO and Clariden) in Asia from 1986 to 2009, Urs decided to build his own business as an Independent Asset Manager / Family Office with a total focus on the client. Urs is a co-founder of the Association of Independent Asset Managers, Singapore (AIAM).

Anthonia Hui
Chief Executive Officer
AL Wealth Partners Pte Ltd
Anthonia has achieved great success and recognition in the international private wealth management arena with her exceptional drive, determination and perseverance. Ms. Hui is the co-founder of AL Wealth Partners Pte Ltd, a specialty firm that provides independent wealth advisory, fund management and multi-family office services. She co-founded the Association of Independent Asset Managers (AIAM) in Singapore to support Singapore's drive to be a leading global wealth management center. She was involved in setting up and is currently an active member of the Advisory Committee for Financial Industry Competency Standards of The Institute of Banking & Finance Singapore, which sets benchmarks for professional achievement in the wealth management industry.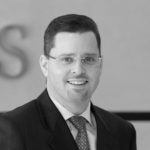 Reto Marx
Regional Head, Global FIM Asia-Pacific
UBS Wealth Management
Reto Marx is the Regional Head of UBS & WM's Global Financial Intermediary business (FIM) for the Asia-Pacific region (APAC) (since 2010) and Member of the IPS Customized Advisory Executive Committee.
He has spent over 16 years in Asia (based in Singapore) and held various Senior Management roles prior to joining UBS:
Branch Managing Director & Head South-East Asia at Bank Sarasin-Rabo (Asia) Ltd (2008-2010), Member of the Executive
Board & Board of Director of Sarasin-Rabo Nominees (S) Pte Ltd
Head International Wealth Management & Market Leader Australasia at Credit Suisse (2000-2008)
Member of the Asia-Pacific Executive Committee & Portal Advisory Board at Credit Suisse (2004-2008)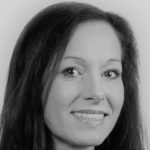 Wendy Spires
Head of Research
ClearView Financial Media
Wendy has been a wealth management journalist, researcher and consultant for a decade, covering a huge range of international markets and sub-sectors over that time. Known as a technology and communications specialist, she has written an array of in-depth reports on issues affecting private banks and wealth managers, ranging from compliance and innovation trends through to client experience, branding and marketing strategies. As well as speaking at conferences in both the UK and abroad, Wendy also regularly consults for wealth and asset managers, including carrying out research projects among end H/UHNW clients for both internal and external purposes.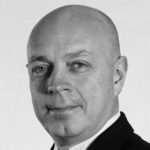 Stefano Veri
Group Managing Director, Head Global Financial Intermediaries
UBS Wealth Management
Stefano started his career at UBS in 1981. Having served as client advisor for corporate and wealth management clients in Switzerland and New York he has also covered a wide range of line management position in several areas of wealth management. Stefano was head of HNW and UHNWI business for Italy International before being appointed head of the firm's UHNWI business for the global established markets in Switzerland. Prior to his current role, Stefano led wealth management Europe international and Forex distribution and active advisory. He was appointed group managing director in 2014.

Bruce Weatherill
Chairman
ClearView Financial Media
Bruce is a chartered accountant with over 37 years financial services experience, previously a partner in PwC, latterly as Global leader of their Wealth Management practice and the key driver of their bi-annual Wealth Management Report. Bruce is now CEO of Weatherill Consulting providing advice on client centricity and wider strategic matters to wealth managers. He is the author of The Value of Trust: the quest by Wealth Managers for Trusted Advisor status and a number of other thought leadership reports. Bruce is chairman of ClearView Financial Media and a non-executive of a number of companies including Fidelity Holdings UK, The Wisdom Council, ComPeer and JDX Consulting.
Register
---