Overview
Family Wealth Report is hosting a Cybersecurity Summit for family offices and their trusted advisors. The event will host dynamic panel sessions and presentations to help delegates identify the most important and emerging risks in this area, as well as discuss best practices to mitigate the same.
We will also be discussing best practices to vet and manage third-party vendors who are privy to sensitive information, insurance needs and necessary coverages in this space, the current regulatory environment and new laws on the horizon; and how cyber risks are shaping compliance obligations and regulatory risks. This is a must attend conference for any delegate that deals with sensitive information and needs to learn more about this complex and serious risk.
Areas of discussion will include:
Security and Pre-Incident Preparedness
Cyber Insurance
Cyber White Collar Crime
Third Party Vendor Risk
Cybersecurity Lawsuits
Organizing and Protecting Data
ClearView Financial Media Ltd is registered with the National Association of State Boards of Accountancy (NASBA) as a sponsor of continuing professional education on the National Registry of CPE Sponsors. State boards of accountancy have final authority on the acceptance of individual courses for CPE credit. Complaints regarding registered sponsors may be submitted to the National Registry of CPE Sponsors through its website: www.nasbaregistry.org.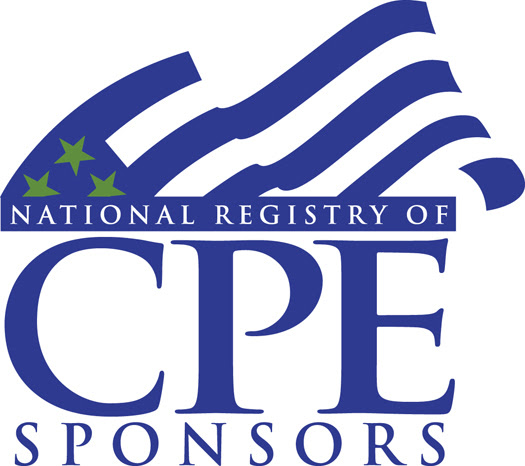 Agenda
8:00am            Registration and Breakfast
8:55am            Conference Introduction
9:00am           Cybersecurity Steps Family Offices Must Take (But All Too Often Aren't)
Edward Marshall, Director – Global Family Office, Citi Private Bank
Edward will discuss the latest trends in cybercrime, such as the explosion in ransomware, explain the particular vulnerabilities of family offices and suggest defensive steps institutions must take to protect clients' assets, privacy and peace of mind.
9:40am                        Cyber-Risks and the Legal Landscape
Annmarie Giblin, Senior Counsel – Cyber Liability, North America Financial Lines, Chubb
Annmarie sets out the legal backdrop of the ever-growing cyber threat, tackling the key risks family offices need to be on guard for, what to be aware of when working with third-party vendors and how insurance can mitigate potential harm to the institution and its clients.
10:20am          Networking and Refreshment Break
10:50am          Suits and Sanctions; Culpability and Cybercrime
Steve Perlstein, Partner, Kobre & Kim
Eric Bruce, Partner, Kobre & Kim
John Curran, Partner, Walden Macht & Haran
Steve and Eric discuss how potential civil and third-party vendor lawsuits related to cybersecurity might play out, while also shedding light on real-life examples of SEC/FINRA cyber-enforcement. John explores how institutions and individuals should look to approach criminal defense in what are often largely uncharted legal territories.
11:50am          Getting Forensic: Breach Prevention, Detection and Investigation
Ben Demonte, Managing Director Cybersecurity and Investigations North America, Kroll Cyber Security
Ben summarises the forensic techniques institutions should be using to prevent, detect and investigate security breaches​.
12:25pm          Lunch and Networking
1:25pm            Investment Opportunities in Cybersecurity
Jim Hunt, Managing Partner, Lavrock Ventures
Jim will speak from his 30 years of experience as a technical intelligence officer and then running firms with a focus on physical and cyber security on both the imminent and never ending cyber threat.  Over that time, he has focused his investments to realize the greatest returns while also benefitting commercial and government customers with exceptional security-related solutions.
1:55pm            Expert Panel Discussion: Cybersecurity Realities for the Family Office: Threats, Mitigation and Security  
Theresa Pratt, Chief Information Security Officer, Market Street Trust
Jacob Norwood, Director, Cyber Intelligence Center, Citi
John Ritchie, Principal, GDI Risk Advisory Group LLC
Moderator: Annmarie Giblin, Senior Counsel – Cyber Liability, North America Financial Lines, Chubb
This panel will provide a real-world discussion of the current and unique cyber threats directed at a Family Office.  Our panel of experts each brings a unique perspective on this topic; and will discuss the current threat analysis, incident response best practices and mitigation realities for a family office.  Indeed, the discussion will provide practical advice on how to best deal with these issues and the delicate balance of providing exceptional convenience and service to your clients, while ensuring effective cybersecurity.
2:55pm            Closing Remarks and Networking
3:30pm            Summit Close
---
Logistics
Date and Time
Date:
Wednesday 20th September - 2017
Time:
8:00 am – 3:30 pm
Venue
Kobre & Kim
Address: 800 Third Avenue, 6th Floor, New York, New York 10022
---
Speakers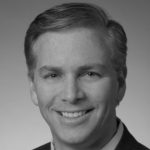 Eric Bruce
Partner
Kobre & Kim
Eric B. Bruce is a member of Kobre & Kim's global government enforcement team. Mr. Bruce handles high-profile regulatory and white collar criminal investigations, with a particular focus on matters involving national security. Mr Bruce often represents clients in complex cross-border disputes and regulatory actions, including those involving allegations of bribery, Foreign Corrupt Practices Act violations, antitrust violations, money laundering, tax evasion, insider trading, securities fraud and accounting fraud. Before joining Kobre & Kim, Mr. Bruce was Counselor to the U.S. Attorney General, where he advised on complex white-collar investigations, international and cross-border criminal matters, and all investigations and other initiatives relating to national security, including those related to data breaches and cybersecurity. Before his service with the Attorney General, Mr. Bruce was senior counsel to the Assistant Attorney General for the U.S. Department of Justice's Criminal Division and served as an Assistant United States Attorney in the Southern District of New York.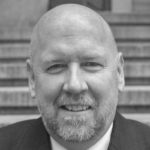 John F. Curran
Partner
Walden Macht & Haran
A veteran trial attorney, John is a partner in the Firm's White Collar and Investigations practice. John has counseled corporations in designing and enhancing their physical and Cyber-security, fraud, and AML compliance controls, by applying a blend of legal, technical, and data analytic expertise to ensure compliance with applicable laws.
Prior to joining Walden Macht and Haran, John served as an Executive Managing Director at Stroz Friedberg, LLC, a global risk management firm, where he led its Intelligence and Investigations practice.
Earlier in his career, John served as Counsel for National Security Affairs for the Federal Bureau of Investigation, where he counseled FBI senior leadership on terrorism, intelligence, and espionage matters. John also spent more than 12 years as an Assistant United States Attorney in the Eastern District of New York.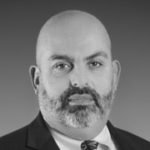 Benedetto Demonte
Managing Director, Cybersecurity and Investigations North America
Kroll Associates, Inc.
Benedetto Demonte is a Managing Director with Kroll's Cyber Security and Investigations practice in Secaucus. He joined Kroll in November 2012, after a distinguished career as a Senior Forensic Examiner with the Federal Bureau of Investigation (FBI). Ben has led a variety of complex cyber investigation including technical analysis for national security, network intrusions, insider attacks, malware infections, Internet fraud, child sexual exploitation and theft of intellectual property.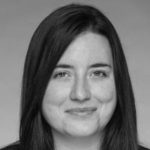 Annmarie Giblin
Senior Counsel – Cyber Liability
Chubb Insurance
Annmarie Giblin is Senior Counsel in the Office of General Counsel for Chubb with a focus on Cyber Liability.
In this role, Annmarie is tasked with the rapidly changing and intricate regulatory, legal and insurance complexities concerning cyber liability across Chubb's global footprint. She is a frequent guest speaker and author on this subject. She has conducted Continuing Legal Education Programs, presented to financial professionals at various trade organization events and briefed senior staffers of sitting United States Senators on this important topic. Annmarie has also authored and published several articles on cyber liability.
Before joining Chubb, Annmarie was a litigation attorney, spending over 10 years in private practice. During her time as a litigator, she maintained a diverse practice and handled cases from inception until trial. Part of her litigation practice included acting as National Coordinating Counsel for a large manufacturer, overseeing its national litigation practice and supervising local attorneys in several jurisdictions.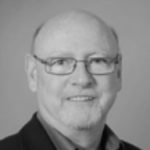 James Hunt
Managing Partner
Lavrock Ventures
James (Jim) Hunt is a technologist, business man and investor focused primarily on the intersection of cyber security, analytics and the internet-of- things. Hunt began his career in the mid-seventies as a technical intelligence officer working for USG. He left the government in the early 80s and, over the course of the next 30 years, ran three different tech companies, the last as the CEO of Ernst & Young Technologies. Over the course of the past 40 years, Hunt has made over 90 investments, primarily in the tech areas addressed above, including a number as a co-investor with In-Q- Tel. Hunt continues to consult to both the IC and DoD Special groups and also has taught entrepreneurship and early stage investing at both Georgetown and Notre Dame. Additionally, Hunt was the former chairman of the Computing Technology Industry Association (COMPTIA).

Edward Marshall
Managing Director
Boston Private
Edward V. Marshall is a Managing Director responsible for leading business development and account management of UHNW and family office relationships for the firm's Private Banking, Wealth & Trust business.  He helps lead the family office practice as well as strategic initiatives with the commercial bank at Boston Private.  He is noted author, consultant, and subject matter expert on family office matters and advises family offices around the world. Mr. Marshall joined Boston Private from Citi Private Bank's Global Family Office Group.  Prior to joining Citi, he was at Credit Suisse and Booz Allen Hamilton. He earned his MBA from NYU Stern and his B.S. in human biology from Michigan State University. He is also a guest lecturer on wealth management at NYU Stern.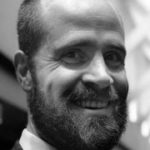 Jake Norwood
Director, Cyber Intelligence Center
Citi
Jake Norwood is the Director for Citi's Cyber Intelligence Center, a world-class strategic, operational, and tactical intelligence organization responsible for providing finished intelligence and tactical alerts and warnings in support of Citi's cybersecurity and counter-fraud operations.
Previously, Jake was the Director for Booz Allen Hamilton's Cyber4Sight® cyber threat intelligence service, where he planned, executed, and supervised intelligence operations, collection, and analysis for a 24/7 threat intelligence operations center.
Jake's other roles with Booz Allen include four years as deputy program manager and senior cyber operations support analyst for the Defense Intelligence Agency's Office for Cyberthreat Analysis and Lead Training Officer for the U.S. Army's Criminal Investigation Task Force Special Forces Command law enforcement advisor program.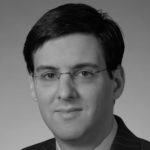 Steven Perlstein
Partner
Kobre & Kim
Steven Perlstein is an experienced trial lawyer who focuses his practice on complex civil litigation related to commercial transactions, business breakup disputes and securities-related litigation. Mr. Perlstein also litigates matters related to data security, particularly with regard to civil remedies available to prevent the widespread dissemination of proprietary information. In addition, Mr. Perlstein often represents clients in white-collar criminal defense matters and regulatory investigations.
Prior to joining Kobre & Kim, Mr. Perlstein practiced at Schulte Roth & Zabel LLP, where he focused on complex commercial and securities litigation and bankruptcy litigation.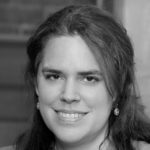 Theresa Pratt
Chief Information Security Officer
Market Street Trust
Theresa's responsibilities focus on cyber-security, complying with New York State Department of Financial Services regulations, and strategic efficiencies through technological enhancements. Prior to joining Market Street, Theresa worked for CRB Consulting Engineers as their Corporate Applications Manager, leading the support team for all major corporate applications, including accounting, intranet, secured client portals and website.
Theresa holds a B.A. and M.S. from Elmira College in Information Technology Management, and is currently an adjunct instructor there teaching Information Technology in their business management program. She holds a Microsoft Certification in VB.net programming and an executive certification in negotiation through Notre Dame University.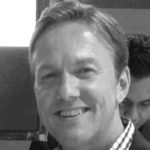 John Ritchie
CEO
GDI Risk Advisory Group LLC
John is an internationally recognized Security, Risk Management and Intelligence Consultant, and CEO of GDI Risk Advisory Group LLC. He is a former CIA Intelligence Officer and financial services executive with extensive security experience in Risk Management, Critical Infrastructure and Asset Protection, Crisis Management, Emergency Planning and Business Resiliency.