Overview
The Family Office Fintech Summit, Family Wealth Report's flagship event, is a forum for discussion and sharing of best practice and real life examples about:
• Which technologies and tools family offices and HNW wealth managers are adopting to improve operational efficiency and the experience of their clients or family members, and to unlock access to investments they demand.
• How to select and implement solutions in the right way and cost effectively whilst keeping information secure.
Discussion Topics: 
· Cybersecurity, cloud and the hidden risks of connectivity
· Technology design and maintenance
· Measuring impact – technological and thematic challenges
· Deploying digital intelligently to maximise client engagement?
In addition to discussions, presentations and networking sessions, our guests have the opportunity to meet and learn more about the software and solutions offered by our partner vendor firms during live technology demonstration sessions.
Agenda
08:00 Registration and Breakfast
08:55 Summit Opening and Welcome
09:00 KEYNOTE
09:35 PANEL DISCUSSION 1
10:20 PRESENTATION 1
10:40 Morning Break
11:10 PANEL DISCUSSION 2
11:45 BREAKOUT ROOM – Tech Demo/Presentation – Round 1
12:40 Lunch
01:40 PANEL DISCUSSION 3
02:30 PRESENTATION 2
02:50 Afternoon Break
03:20 BREAKOUT ROOM – Tech Demo/Presentation – Round 2
04:15 PANEL DISCUSSION 4
04:55 Summit Summary & Close
05:00 Cocktails
---
Logistics
Date and Time
Date:
Tuesday 17th March - 2020
Time:
8:00 pm – 5:00 pm
Venue
The Convene Center
Address: 101 Park Ave, New York, NY 10178, United States​
---
Advisory Panel

Charlotte Beyer
Founder of IPI
Principle Quest Foundation
A Wall Street veteran and entrepreneur, Charlotte Beyer has been identifying changes in the culture and dynamics of wealth management since 1992. Beyer's career spans 40+ years, first on Wall Street, and then as founder of the Institute for Private Investors [IPI] in 1992. A pioneer in social media, IPI hosted the first online community for investors when it went live in 1998. An Aresty Fellow of the Wharton School, Beyer continues to teach in Wharton's Private Wealth Management program, a five-day residential curriculum she co-created with Wharton in 1999.
Beyer continues to remain active in several industry groups, and her recent book, Wealth Management Unwrapped Revised & Expanded (Wiley 2017) describes key trends in the wealth management industry, including robo-advisors, the aging private client and 'women with wallets.' Currently, Beyer is President of the Principle Quest Foundation whose mission is women's empowerment.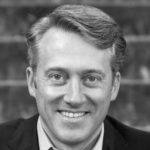 Douglas Fritz
Founder and President
F2 Strategy
The founder of F2 Strategy and former wealth management CTO. His team of experienced wealth management executives address a widening gap between the expectations of affluent clients and their wealth management experience. The F2 Strategy perspective and experience come from a long history of innovations and transformative technical projects at major financial institutions. Doug has led teams through transformative initiatives such as robo-advisor integration, paperless client onboarding, digital client engagement and many other areas currently challenging our industry.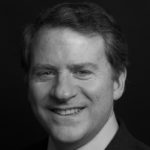 Joseph W Reilly Jr
CEO and Founder
Circulus Group
Mr. Reilly is an investment and strategy consultant to family offices. He was the co-founder and founding president of the Family Office Associa¬tion, a global forum for single family offices that is based in Greenwich, Connecticut. Previously Mr. Reilly helped to start a single family office and foundation in New York where he was an investment manager for five years. He was an energy specialist focused on options and futures trading at Credit Agricole Indosuez in New York prior to that, and started his career at Salomon Smith Barney. Mr. Reilly has spoken on family office issues at many conferences and has been quoted in the Wall Street Journal, The Financial Times, Forbes, Bloomberg, and currently does a monthly interview series with notables in the family office world for Family Wealth Report, where he is on the advisory board.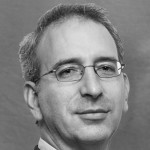 Avi Sharon
Executive Vice President and Product Strategist
PIMCO
Mr. Sharon is an executive vice president and product strategist based in the New York office. He is responsible for broad business management as well as developing and leading strategic initiatives aimed at driving growth within the traditional product franchise. Prior to joining PIMCO in 2018, he was a principal at Blackstone, where he helped launch the firm's retail alternatives initiative. Previously, he was a managing director at AllianceBernstein, where he ran multi-asset product management, led wealth management group research and marketing, and was interim head of investor relations for the firm. He has 18 years of investment and financial services experience and holds a Ph.D. from Boston University. He received an undergraduate degree from Emory University in Atlanta.
---
Register
---