Overview
The Family Office Fintech Summit, Family Wealth Report's flagship event, is a forum for discussion and sharing of best practice and real life examples about:
• Which technologies and tools family offices and HNW wealth managers are adopting to improve operational efficiency and the experience of their clients or family members, and to unlock access to investments they demand.
• How to select and implement solutions in the right way and cost effectively whilst keeping information secure.
Discussion Topics: 
· Cybersecurity, cloud and the hidden risks of connectivity
· Technology design and maintenance
· Measuring impact – technological and thematic challenges
· Deploying digital intelligently to maximise client engagement
In addition to discussions, presentations and networking sessions, our guests have the opportunity to meet and learn more about the software and solutions offered by our partner vendor firms during live technology demonstration sessions.
For speaker, sponsorship and demo opportunities contact: adriana.zalucka@clearviewpublishing.com
Agenda
08:00 Registration and Breakfast
08:45 Summit Opening and Welcome
09:00 KEYNOTE 1
09:35 PANEL DISCUSSION 1
10:20 Morning Break
10:50 PANEL DISCUSSION 2
11:35 BREAKOUT ROOM – Tech Demo/Presentation – Round 1
12:30 Lunch
01:30 KEYNOTE 2
02:10 PRESENTATION
02:20 PANEL DISCUSSION 3
03:15 Afternoon Break
03:40 BREAKOUT ROOM – Tech Demo/Presentation – Round 2
04:35 INTERVIEW
04:55 Summit Summary & Close
05:00 Cocktails
---
Logistics
Date and Time
Date:
Tuesday 17th March - 2020
Time:
8:00 am – 6:00 pm
Venue
The Convene Center
Address: 101 Park Ave, New York, NY 10017, USA
---
Keynote Speaker

Logan Allin
General Partner
Fin VC
Logan is the Managing General Partner and Founder of Fin VC where he is responsible for management of the firm, sourcing/consummating investments, maintaining board responsibilities, and adding operating value with portfolio companies. Logan was most recently VP of SoFi Ventures, where he oversaw minority investments and corporate development. Logan has historically served in VC and Asset Management firm leadership roles as a Venture Partner at Light Street Capital, Partner at Formation Group, Managing Director at Invesco, SVP at City National Bank, and Director at PwC. Key firm investments led by Logan: Figure, SoFi, Avinew, Coinsuper, Aiera, Nestio, CRE Simple, Netomi, BrainTrust, Numbrs, Boost Insurance, Onfido, Tradeshift, and DailyPay.
Speakers

Kevin Hulbert
Member of the President's Intelligence Advisory Board
Kevin Hulbert retired in 2014 after an illustrious career with the Central Intelligence Agency where he held a variety of high-level jobs in the fabled Directorate of Operations becoming an expert on counterterrorism, counterproliferation, covert action, cybersecurity, and nontraditional operations. From an overseas location, Kevin led some of the Agency's most complex worldwide counterterrorism operations. Near the end of his government career, Kevin was detailed from CIA to the FBI as the Senior Advisor for Counterterrorism. In 2018, Kevin was appointed by the President of the United States to be on the President's Intelligence Advisory Board, a position he currently maintains.

Jay Lipman
Co-founder and President
Ethic
Jay Lipman is a co-founder and president of Ethic, a tech-driven asset manager that powers the creation of custom sustainable investing portfolios for advisors and institutional investors. Born in the UK, he now lives in San Francisco and is driven by the need to address climate and environmental risks with the resources to which we each have access. In 2018, Jay was ranked among Forbes' 30 Under 30: Social Entrepreneurs. Prior to founding Ethic, he managed the capital of ultra-high-net-worth investors in Deutsche Bank's cross-asset capital markets structuring and sales team.

Edward Marshall
Managing Director
Boston Private
Edward V. Marshall is a Managing Director responsible for leading business development and account management of UHNW and family office relationships for the firm's Private Banking, Wealth & Trust business.  He helps lead the family office practice as well as strategic initiatives with the commercial bank at Boston Private.  He is noted author, consultant, and subject matter expert on family office matters and advises family offices around the world. Mr. Marshall joined Boston Private from Citi Private Bank's Global Family Office Group.  Prior to joining Citi, he was at Credit Suisse and Booz Allen Hamilton. He earned his MBA from NYU Stern and his B.S. in human biology from Michigan State University. He is also a guest lecturer on wealth management at NYU Stern.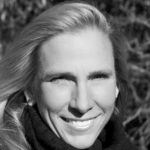 Tania Neild
CTO and Owner
InfoGrate
Dr. Tania Neild runs InfoGrate, an information technology consulting company that supports family offices.  She supports all aspects of their technology from cybersecurity and data integration to vendor selection and performance reporting.  She served as the CTO and COO of Private Client Resources, an aggregation, reconciliation and client performance reporting platform and before that she served as CTO of Envestnet, where she built a separately managed account platform recognized by Forbes in 2001 as "Best of the Web."  Co-founded by Dr. Neild, Envestnet went public in the fall of 2010.

Elisabeth Préfontaine
Founder
Octonomics
With over 25 years of experience, Elisabeth Préfontaine is among the few who can claim to have traded both physical coupon bonds, and bitcoins. Her professional experience includes online banking, over-the-counter capital markets and investment funds. She is the former Head of Wealth Sales for BlackRock in Canada. Her academic profile includes the CFA, CAIA and MBA designations. Ms. Prefontaine is a free and forward-thinking individual whose bold assertions and confident, no-nonsense stance have branded her as a trailblazer. She is the founder of Octonomics, an independent research and consulting firm dedicated to financial technologies with a focus on the technology of Bitcoin.

Danielle Roseman
Managing Director
Truvvo Partners
Danielle is a Managing Director at Truvvo Partners, focused on implementing operational processes and enhancing technology systems. She also co-manages Truvvo's client support initiatives. Prior to Truvvo, Danielle was a Vice President within the Goldman Sachs Asset Management division, serving on the Fixed Income Chief Operating Officer's team from 2010 to 2013. Danielle began her career in Operations at Goldman Sachs, where she served as an analyst on the Mortgage and Rates Middle Office desk. She serves as an advisory board member for Solovis, Inc.

Jennifer Yap
Project Management Consultant
Jennifer Yap is a project management software consultant for single and multi-family offices, high-net-worth individuals, investment advisers, and hedge fund administrators. Her primary family office consulting focus has been on data integration, performance reporting, system review, and requirements development. She functions as an internal consultant to provide training, solve problems, implement solutions, and improve operational efficiencies. Prior to independent consulting, Jennifer was the Chief Operating Officer at a San Francisco-based RIA and multi-family office, where she oversaw day-to-day operations and the implementation of technology improvements for re-design and automation.
Advisory Panel

Charlotte Beyer
Founder of IPI
Principle Quest Foundation
A Wall Street veteran and entrepreneur, Charlotte Beyer has been identifying changes in the culture and dynamics of wealth management since 1992. Beyer's career spans 40+ years, first on Wall Street, and then as founder of the Institute for Private Investors [IPI] in 1992. A pioneer in social media, IPI hosted the first online community for investors when it went live in 1998. An Aresty Fellow of the Wharton School, Beyer continues to teach in Wharton's Private Wealth Management program, a five-day residential curriculum she co-created with Wharton in 1999.
Beyer continues to remain active in several industry groups, and her recent book, Wealth Management Unwrapped Revised & Expanded (Wiley 2017) describes key trends in the wealth management industry, including robo-advisors, the aging private client and 'women with wallets.' Currently, Beyer is President of the Principle Quest Foundation whose mission is women's empowerment.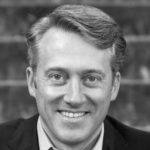 Douglas Fritz
Founder and President
F2 Strategy
The founder of F2 Strategy and former wealth management CTO. His team of experienced wealth management executives address a widening gap between the expectations of affluent clients and their wealth management experience. The F2 Strategy perspective and experience come from a long history of innovations and transformative technical projects at major financial institutions. Doug has led teams through transformative initiatives such as robo-advisor integration, paperless client onboarding, digital client engagement and many other areas currently challenging our industry.

Carol R. Kaufman
Founder and CEO
Alternatives TLC
Carol R. Kaufman, Founder/CEO of Alternatives TLC, consults to HNW families, entrepreneurs and trusted advisers.  Her most recent consulting and software ventures (www.homeinventoryacademy.com)  focus on the need for home inventories, ensuring that important possessions are properly cataloged and securely shareable.  Her latest article for FWR on home inventories was one of the top read articles. Her first software product, InvesTier™, was acquired by SunGard in 2002.  An entrepreneur for over 35 years, Ms. Kaufman's specialties include public speaking, training and software/service-based solutions to organizational problems. She resides in Hawthorne, NJ and Otis, MA.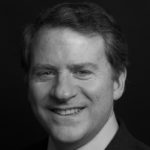 Joseph W Reilly Jr
CEO and Founder
Circulus Group
Mr. Reilly is an investment and strategy consultant to family offices. He was the co-founder and founding president of the Family Office Associa¬tion, a global forum for single family offices that is based in Greenwich, Connecticut. Previously Mr. Reilly helped to start a single family office and foundation in New York where he was an investment manager for five years. He was an energy specialist focused on options and futures trading at Credit Agricole Indosuez in New York prior to that, and started his career at Salomon Smith Barney. Mr. Reilly has spoken on family office issues at many conferences and has been quoted in the Wall Street Journal, The Financial Times, Forbes, Bloomberg, and currently does a monthly interview series with notables in the family office world for Family Wealth Report, where he is on the advisory board.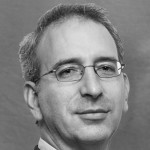 Avi Sharon
Executive Vice President and Product Strategist
PIMCO
Mr. Sharon is an executive vice president and product strategist based in the New York office. He is responsible for broad business management as well as developing and leading strategic initiatives aimed at driving growth within the traditional product franchise. Prior to joining PIMCO in 2018, he was a principal at Blackstone, where he helped launch the firm's retail alternatives initiative. Previously, he was a managing director at AllianceBernstein, where he ran multi-asset product management, led wealth management group research and marketing, and was interim head of investor relations for the firm. He has 18 years of investment and financial services experience and holds a Ph.D. from Boston University. He received an undergraduate degree from Emory University in Atlanta.
---