Overview
A warm welcome to the WealthBriefing European Awards 2017. Nominations are now open and we look forward to seeing old and new faces taking part in this prestigious event.
For those new to the awards, the categories are focused around three main areas:
Experts (individuals and teams)
Products
Services for wealth managers and clients/institutions of all sizes and types
As in previous years, independence, integrity and genuine insight will be the watchwords of the judging process and will be conducted by an expert panel drawn from both private banks and trusted advisors/consultants to the sector.
To avoid any conflict of interest we have two judging panels. One panel of bankers who judge the trusted advisor categories. Another panel of trusted advisors who are responsible for judging the banking categories.
Winning an WealthBriefing European Award sets organisations and individuals apart from their peers and is a tangible demonstration that they have something special to offer, rewarding achievement and showcasing top class performance and innovation.
We very much hope you take part and look forward to seeing you at the 2017 awards ceremony.
Key dates for the diary
Nominations close 23 January 2017 (at midnight)
Shortlist announcement 20 February 2017
Judges meeting 9 March 2017 (from 12 noon)
Awards dinner  11 May 2017 (from 6.30pm)
How to enter
Click on the categories tab – located on the LH side
Fill in the online form with your details
Select the categories you wish to enter
Press submit
Once the form is submitted, you will automatically receive a confirmation email with a link to the awards questionnaire. Please follow the instructions on page 2 of the questionnaire, then complete your submissions by the closing date.
Key Dates
Nominations close 23 January 2017 (at midnight)
Shortlist announcement 20 February 2017
Judges meeting 9 March 2017 (from 12 noon)
Awards dinner  11 May 2017 (from 6.30pm)
Judging Process
There will be two judging panels for the awards. A panel of trusted advisors who will be responsible for judging the private banking categories. A second panel of private bankers will judge the trusted advisor categories. This is to ensure that commercially sensitive information is kept confidential and to avoid conflicts of interest.
Trusted Advisor Panel

Ausaf Abbas
Managing Director
Coombe Advisors
Ausaf Abbas founded Coombe Advisors to provide strategic, business and financial advice to a network of clients and associated businesses, with a focus on family offices, the wealth management industry and growth-oriented companies. Prior to that, Ausaf had a 25-year career at Merrill Lynch and Morgan Stanley, where he held various senior management positions in both investment banking and wealth management. His international experience includes 13 years based in Hong Kong, Singapore and Tokyo, and extensive experience managing wealth businesses across the MENA region. His broad range of interests include acting as senior advisor to a real estate investment banking firm and serving as a director of SEO London and Tara Arts, two charities focused on education and Asian theatre.

Paul Ayres
Partner
BDO
Paul joined BDO in 2000 becoming a partner in 2006 and is now head of BDO's national private client practice. Paul advises in respect of all private client related tax matters but with a particular specialism in advising clients on their residence and domicile positions. Recognised as one of the most influential individuals in the wealth management industry, Paul is also is a member of the Society of Trust and Estate Practitioners.

Rosalyn Breedy
Partner
Wedlake Bell
Rosalyn Breedy's corporate and financial services practice specializes in advising trust companies, family offices, fund managers and entrepreneurs. She has been noted for her incisive ability to interpret overlapping cross-border corporate and financial services laws enabling clients to effortlessly achieve their strategic goals. With an international client base, Rosalyn provides clients with a uniquely holistic approach to the legal aspects of structuring, business advisory, deals, private capital investments, and regulatory compliance. She writes regularly on financial regulation and private wealth matters.

Sebastian Dovey
Founder
The Courageous Ideas Partnership
Sebastian is a successful entrepreneur, business advisor and thought leader in international wealth management R&D and management consulting. Seb was the co-founder of Scorpio Partnership - the award winning global enterprise tracking and interpreting the needs of millionaires and billionaires to support institutions with commercially impactful CX, products and services. This firm was acquired by Aon in 2014. Sebastian is on the international board of Align 17 – a global impact investment platform. He is also a business mentor on the Mayor of London's entrepreneurship program and advisor to UK-based Angel Academe, the leading women's early stage investment syndicate.

William Drake
Co-Founder
Owl Private Office
Co-founder of Lord North Street Private Investment Office, which was sold to Sandaire Investment Office in 2014, William Drake is a co-founder of Owl Private Office and chairman of RFR Property Private Office.  A barrister and US attorney, William worked in the investment and corporate finance business from 1979 at Kleinwort Benson and Granville before establishing Lord North Street in 2000. He has advised public and private companies and their owners on a wide range of matters. He is an experienced participant in investment committees , non-executive director and chairman.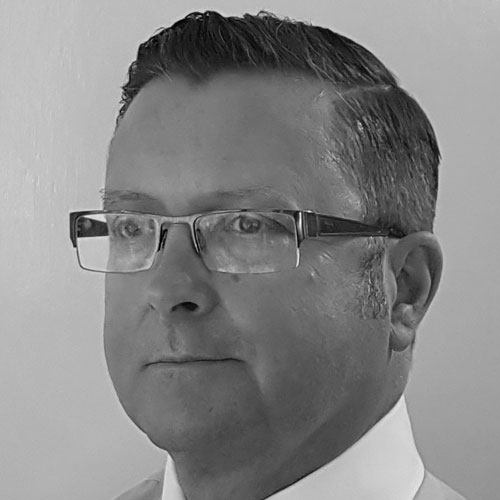 Steve Dyson
Director
Investment & Wealth Management Consultants
Steve is a founding director of Investment & Wealth Management Consultants. He has over 30 years experience in the financial services industry and has held senior positions in the wealth management sector as operations director for Schroders Private Bank, and as head of product development for State Street's wealth manager services division. In addition, Steve has worked at The Bank of New York where he managed their enterprise level global banking relationships, and at Citisoft Consultants where he was head of European business development. Steve brings a unique insight into industry trends and challenges given his senior roles within wealth management, investment operations, outsourcing and consulting.

Keith MacDonald
Head of Wealth Management
EY
Keith MacDonald is a partner in EY's global financial services practice where his responsibilities include leading its services to wealth managers and private banks. He has led a wide range of strategic and transformational programmes across the industry, UK and internationally. He leads EY's development and thought leadership in the wealth management and private banking sector, and is a regular contributor to conferences and publications. Prior to joining EY, Keith was a partner at Capco leading the firm's retail/corporate/ wealth practice. Before that he was vice president of Capgemini Ernst & Young where he ran the banking consulting business.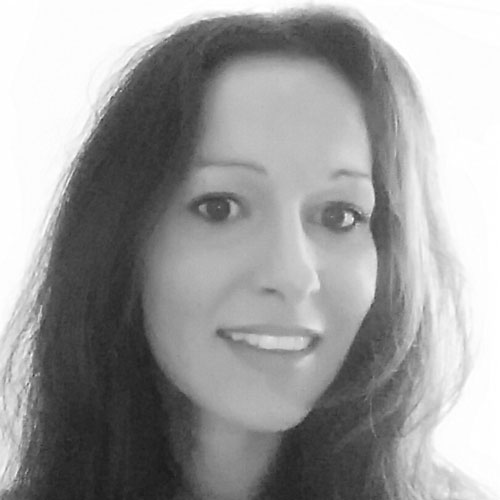 Wendy Spires
Head of Research
ClearView Financial Media
Wendy has been a wealth management journalist, researcher and consultant for a decade, covering a huge range of international markets and sub-sectors over that time. Known as a technology and communications specialist, she has written an array of in-depth reports on issues affecting private banks and wealth managers, ranging from compliance and innovation trends through to client experience, branding and marketing strategies. As well as speaking at conferences in both the UK and abroad, Wendy also regularly consults for wealth and asset managers, including carrying out research projects among end H/UHNW clients for both internal and external purposes.

Ian Woodhouse
Head of Strategy and Change, London & Zurich
Orbium
Ian is a trusted business transformation and technology adviser to private banks and wealth managers. Through his industry knowledge, extensive network, multiple project experience and awareness of emerging good practices and technologies, he assists executives and boards to focus, improve and grow their businesses. His multiple project experience enables him to provide business ,operational ,technology and digital alignment in a timely way to help keep them ahead as the industry enters a period of unprecedented change.Ian is also a recognised and influential industry thought leader providing insights on industry relevant topics through executive briefings, white papers and conferences. He leads Orbium's Wealth Management C -level Survey which provides valuable insight from fifty European and Asian executives on how their current and planned future business and technology models will evolve.
Private Bankers Panel

Gillian Austin-King
Senior Programme Manager, CS-MIP Programme
HSBC Bank
Gillian is a chartered accountant, a chartered banker and a member of the CISI with MBAs in both banking and finance, and degrees in economics and law. Gillian started off in audit with Price Waterhouse before moving into industry post-qualification. She spent several years working for various financial institutions as well as working for a number years as a senior management consultant, before moving to a role as head of change at a small private bank. Gillian is currently heading up the cyber security programme for global payments at HSBC.

Eric Barnett
Chief Executive
Kleinwort Hambros
Eric Barnett is chief executive officer of Kleinwort Hambros, the UK private bank formed from the old SG Hambros and Kleinwort Benson businesses. He originally became CEO of SG Hambros in September 2007 and since then has focused on the development of the onshore market in the UK, as well as the group's international platforms in the Channel Islands and Gibraltar. In 2016 he lead the acquisition of Kleinwort Benson which brought together two of the oldest and most respected City firms. Eric is a member of Societe Generale Private Banking executive committee.

Hans-Peter Borgh
Group Head of Wealth Management, Member of the Management Board
Banque Internationale a Luxembourg
Hans-Peter Borgh was appointed head of wealth management of Banque Internationale a Luxembourg in November 2015. Hans-Peter's responsibilities include leading BIL's private banking and investment related activities in Denmark, Dubai Luxembourg, Sweden and Switzerland. A banker with 20 years experience, Hans-Peter joined BIL from ABN AMRO where he was chief commercial officer Asia & Middle East. Prior to that he was regional head of affluent banking Asia Pacific at ANZ. Hans-Peter started his career at ABN AMRO where he held positions in Amsterdam, London, New York, Hong Kong and Zurich.

Tom Burroughes
Group Editor
ClearView Financial Media
Tom Burroughes is group editor of ClearView Financial Media, publisher of WealthBriefing, WealthBriefingAsia and Family Wealth Report. Tom has worked at ClearView since 2008, reporting on news stories, interviewing industry leaders, writing features and comment pieces, and has spoken at conferences in London, Guernsey and Vienna, among other locations. He has discussed the industry's issues on Reuters television and the BBC. Previously, Tom was wealth management editor of The Business, the weekly UK magazine run by the Telegraph Group, from 2007 to 2008. Before that, he was a correspondent in various roles at Reuters, the global newswire. Between 1994 and 2000, he was a reporter for Market News International, a New York-headquartered newswire.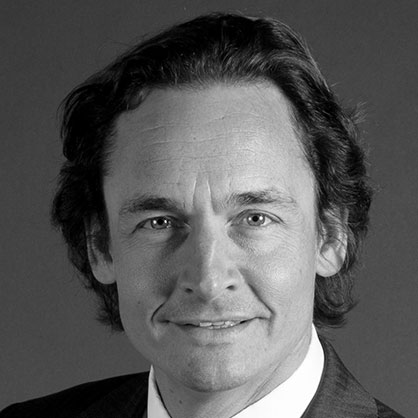 Etienne D'Arenberg
Partner
Bank Mirabaud
Etienne d'Arenberg, a limited partner in the Mirabaud group which he joined in 1999, is the recipient of the WealthBriefing Swiss Awards 2016 Leading Individual (Bankers) award. As a Mirabaud banker, and in his own family office, he focuses on families, their overall circumstances and portfolios as a head of the UK Market. Etienne graduated from the hotel management school (Lausanne) and with an MSc (Management) from Boston University. Prior to that he was an MD at Creditanstalt Investment Bank in Vienna and an analyst in Paris. He speaks French, English, German, Italian, and has good notions of Dutch and Spanish.

Mark Hussein
Chief Executive Officer, HSBC Life (UK) and Head of UK Insurance
HSBC Bank
Mark Hussein was appointed CEO, HSBC Life (UK), and Head of UK Insurance in November 2015. Prior to that Mark was appointed to spearhead the strategy for global commercial insurance and investments in 2011. Mark left the group in 2007 to join Kleinwort Benson as head of private wealth management UK and the Channel Islands. He was a member of the Kleinwort Benson group regional executive committee and sat on the board of Kleinwort Benson Trustees. Mark's responsibilities included the expansion and strategic development of the organisation's private wealth management business from its London hub and network of regional offices. Mark also had responsibility for the international PWM and private fiduciary business. Prior to joining Kleinwort Benson, Mark spent 13 years with the HSBC Group.

Penny Lovell
CEO Private Investment Office
Sanlam
Penny has more than 20 years experience advising private clients, families and charities and joined Sanlam to develop their high net worth and family office offering in September 2017. Prior to this she held various executive roles in wealth management. At Close Brothers she was head of private client and responsible for marketing and distribution across the various business channels. Before that she was managing director at Rothschild. Penny was also head of business development and marketing at Fleming Family & Partners where she also covered philanthropy and financial education. Penny also sits on the boards of Pennies, The Digital Charity Box, Prism the Gift Fund and the development board for Park Theatre.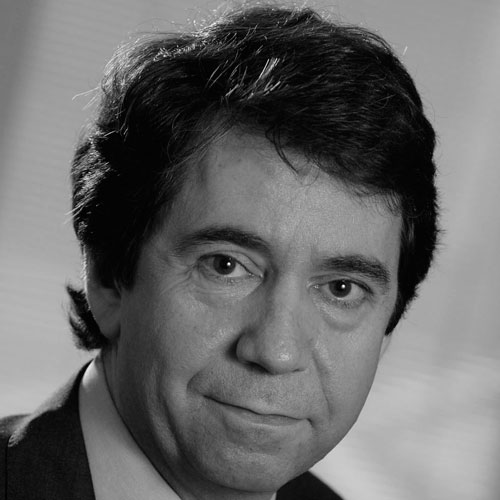 Olivier Maugarny
Head of Offering and Sales
BNP Paribas Wealth Management
After seven years as a consultant Olivier joined the BNP Paribas group in 1990.  In 1994 he was appointed managing director of BNP Paribas Equities France and in 2000 moved to BNP Paribas Private Banking as head of the advisory desk. Oliver has been global head of investment services for the business line since 2004. As such he covers the conception and marketing of products, advisory and discretionary portfolio management, as well as fiduciary and wealth planning services for wealth management entities worldwide. He has also been in charge of the sales and marketing function since 2010 and has been a member of BNP Paribas Wealth Management's executive committee since 2004.

Richard Nunnelly
Vice Chairman
Floreat Wealth Management
Richard spent his early career as a bonds fund manager and analyst with BZW but then spent close to two decades in The British Army. Returning to fund management he became a director at Mercury Asset Management and Cazenove Capital Management. He then became a director of Singer & Friedlander followed by two years in Perth with Braveheart Ventures. Recalled to London he spent five years as head of philanthropy with DSP concurrently working with a major UK-based single-family office. Now vice chairman at Floreat, Richard is chairman of Impact Investment Partners and sits on the London School of Economics investment committee.
Nick Perryman
Managing Director
UBS Wealth Management
Nick has 20 years experience in the wealth management sector. He currently serves as head of wealth management for Global Emerging Markets at UBS in London, where he leads a team of 100 professionals covering clients in Central & Eastern Europe, Middle East, Latin America and Asia-Pacific. In addition, he is also responsible for the firm's Financial Intermediaries business, and philanthropy proposition in UK and Jersey. Prior to this, for five years, Nick was head of Investment Products & Services, responsible for the investment offering for over GBP30bn of client assets booked in UK and Jersey. Nick joined UBS in 2002, after spending five years at another wealth management firm.

John Reed
Chairman
EFG Private Bank
John Reed has 36 years experience in the financial services industry, over 20 of these at board level. Following his early career with Midland Bank, John spent 14 years with Hambros Bank. Following the firm's acquisition by Societe Generale, he became group head of risk, then group chief operating officer. His last full-time role was as chief executive of private bank Arbuthnot Latham where he subsequently became a non-executive director. John has held many non-executive director roles, including at Tesco Bank, and today is a non-executive director of five banks and financial services businesses. He recently joined the board of Ford's in-house bank, FCE Bank.

Michael Reed
Managing Director, Multi-Family Offices
RBC Wealth Management
Mike Reed is managing director, multi family offices for RBC Wealth Management's international business.
Based in London, Mike has overall responsibility for multi-family offices, and as part of the sales and relationship management team plays a key role in developing its client strategy. He started his career in the Canadian financial services industry and worked as a private client advisor.  Since joining RBC, Mike has held several roles including head of affluent and retirement client strategy and managing director for the RBC Trust Company.

Tom Slocock
Managing Director
Deutsche Bank Wealth Management
Tom Slocock is the head of the global investment group within Deutsche Bank Wealth Management, responsible for sourcing, selecting and recommending investment opportunities for wealth management clients globally. He took on this role in late 2015 after almost seven years as CEO of Deutsche Bank's UK wealth management business. He joined Deutsche Bank after a decade at Credit Suisse. Tom has spent his entire career in the wealth management industry. His focus has been leading teams and businesses, working with wealthy and sophisticated UK based individuals and families and helping to source bespoke solutions tailored to their specific needs.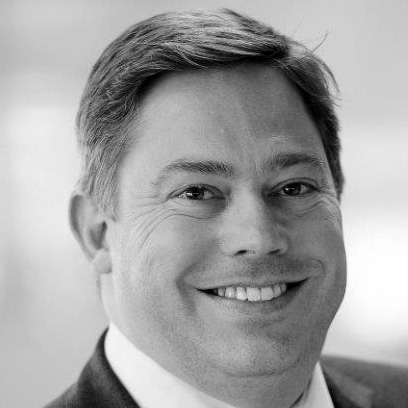 Matthew Spencer
Managing director and head of intermediaries, MFOs and group referrals
Deutsche Bank
Matthew Spencer is a managing director and head of intermediaries, MFOs and group referrals at Deutsche Bank. He has specific responsibility for developing, managing and coordinating relationships with professional services firms and family offices – an area he has specialised in since 1994. Previously he has also held similar positions at Coutts and Credit Suisse where he was also a member of the UK market area management team and was based in Switzerland between 2010 and 2012.

Iain Tait
Partner and Head of Private Investment Office
London & Capital
Iain Tait became a partner of London & Capital in 2008 and now heads the firm's private investment office; a division he founded in 2012. The team he leads provides wealth management services for the firm's largest clients.
Prior to joining London & Capital, Iain ran his own wealth management business for five years in association with Zurich Financial Services, where he built and maintained a significant HNW client base. Before that, he was a partner at Freeman, Farmer and Anderson at only 27.

Jean-Louis Tourne
CEO
Bank Insinger de Beaufort, UK Branch
Jean-Louis Tourne's international corporate banking experience began as a swap trader in New York. His subsequent career has seen him appointed as head of corporate banking at BNP in Los Angeles and Taiwan, and as the firm's deputy head of wealth management in Singapore and then head of wealth management in Bahrain, Taiwan and Greece (including a position as Chief Executive of Piraeus Wealth Management, a joint venture between BNP Wealth Management and Piraeus Bank).
He has been posted in London since 10/2012.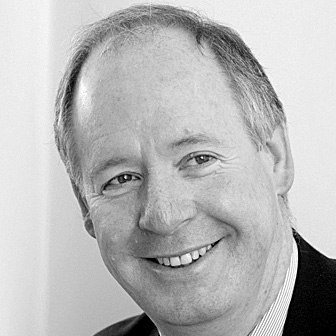 Bruce Weatherill
Chief Executive
Weatherill Consulting
Bruce is a chartered accountant with over 37 years financial services experience, previously a partner in PwC, latterly as Global leader of their Wealth Management practice and the key driver of their bi-annual Wealth Management Report. Bruce is now CEO of Weatherill Consulting providing advice on client centricity and wider strategic matters to wealth managers. He is the author of The Value of Trust: the quest by Wealth Managers for Trusted Advisor status and a number of other thought leadership reports. Bruce is chairman of ClearView Financial Media and a non-executive of a number of companies including Fidelity Holdings UK, The Wisdom Council, ComPeer, JDX Consulting and Ten Group.
Finalists
UK PRIVATE BANKING CATEGORIES  
OVERALL UK PRIVATE BANK 
NOMINEES
Barclays
Citi Private Bank
Coutts
HSBC Private Banking
Rothschild Private Wealth
DOMESTIC CLIENTS TEAM 
NOMINEES
Barclays
HSBC Private Banking
Kleinwort Hambros
INTERNATIONAL CLIENTS TEAM 
NOMINEES
Citi Private Bank
HSBC Private Banking
UBS Wealth Management
HNW TEAM 
NOMINEES
Barclays
Coutts
HSBC Private Banking
Kleinwort Hambros
UBS Wealth Management
UHNW TEAM 
NOMINEES
Citi Private Bank
Coutts
HSBC Private Banking
Lombard Odier
Rothschild Private Wealth
CHARITY TEAM 
NOMINEES
Close Brothers Asset Management
Rothschild Private Wealth
UBS Wealth Management
Waverton Investment Management
UK PRIVATE BANKING CATEGORIES  
BEST PRIVATE BANK – CLIENT SERVICE 
NOMINEES
Barclays
Citi Private Bank
Lombard Odier
PRIVATE BANK – CUSTOMER FACING DIGITAL CAPABILITIES 
NOMINEES
Barclays
Coutts
Lombard Odier
EUROPEAN PRIVATE BANKING CATEGORIES
OVERALL EUROPEAN PRIVATE BANK 
NOMINEES
ABN AMRO Private Banking
BNP Paribas Wealth Management
Lombard Odier
Rothschild Private Wealth
Societe Generale Private Banking
DOMESTIC CLIENTS TEAM 
NOMINEES
ABN AMRO Private Banking
Banque Paris Bertrand Sturdza
Banque Internationale a Luxembourg
Nykredit Private Bank Elite
INTERNATIONAL CLIENTS TEAM 
NOMINEES
Banque Paris Bertrand Sturdza
Banque Internationale a Luxembourg
BNP Paribas Wealth Management
Citi Private Bank
HSBC Private Banking (Suisse) SA
UHNW TEAM 
NOMINEES
Banque Paris Bertrand Sturdza
BNP Paribas Wealth Management
Citi Private Bank
BEST PRIVATE BANK – CLIENT SERVICE 
NOMINEES
ABN AMRO Private Banking
Citi Private Bank
Lombard Odier
REYL & Cie
BEST PRIVATE BANK – INVESTMENT MANAGEMENT PLATFORM 
NOMINEES
Banque Paris Bertrand Sturdza
BNP Paribas Wealth Management
Lombard Odier
Union Bancaire Privee
INVESTMENT MANAGEMENT CATEGORIES
SPECIALIST WEALTH/PRIVATE INVESTMENT MANAGER – UNDER £5 BILLION AUM 
NOMINEES
ACPI Investments
Hassium Asset Management
Lincoln Private Investment Office
Saunderson House
SPECIALIST WEALTH/PRIVATE INVESTMENT MANAGER – OVER £5 BILLION AUM 
NOMINEES
Bordier UK
Close Brothers Asset Management
Rothschild Wealth Management
Standard Life Wealth
ALTERNATIVE INVESTMENT MANAGER 
NOMINEES
Avignon Capital
Signia Wealth
UBP
EXTERNAL ASSET MANAGEMENT PLATFORM AND OFFERING – EDITOR'S AWARD
NOMINEES
BNP Paribas Wealth Management
PRIVATE INVESTMENT OFFICE/ MULTI-FAMILY OFFICE 
NOMINEES
Hassium Asset Management
Lincoln Private Investment Office
Peritus Investment Consultancy
REYL & Cie
Stonehage Fleming
ETF PROVIDER 
NOMINEES
ETF Securities
Lyxor ETF
WisdomTree
MARKETING/PR CATEGORIES
BEST MARKETING OR PR CAMPAIGN 
NOMINEES
Barclays
Lombard Odier
Phoenix Financial PR
Tilney Group
UBS Wealth Management & Headland
PRIVATE CLIENT CATEGORIES
PRIVATE CLIENT LAW FIRM 
NOMINEES
Anaford
Druces
Stephenson Harwood
Taylor Wessing
OFFSHORE LAW FIRM 
NOMINEES
Bedell Cristin
Ogier
PRIVATE CLIENT LAWYER 
NOMINEES
CS Global Partners – Micha-Rose Emmett
Druces – Robert Macro
Stephenson Harwood – James Quarmby
Taylor Wessing – Andrew Hine
Taylor Wessing – Emma Jordan
FAMILY LAW LEGAL TEAM 
NOMINEES
Charles Russell Speechlys
Kingsley Napley
PENSIONS ADVISOR OF THE YEAR 
NOMINEES
Close Brothers Asset Management
Kleinwort Hambros
RiverPeak Wealth
INDEPENDENT TRUST OR FIDUCIARY COMPANY 
NOMINEES
Boston MFO
Intertrust
JTC
Saffery Champness Registered Fiduciaries
Salamanca Group Trust & Fiduciary
ZEDRA Jersey
INSTITUTIONAL TRUST OR FIDUCIARY COMPANY 
NOMINEES
Northern Trust
RBC Wealth Management
MANAGEMENT CONSULTANCY 
NOMINEES
EY
Gulland Padfield
WEALTH MANAGEMENT TECHNOLOGY CATEGORIES (TECH VENDORS ONLY)
FRONT OFFICE SOLUTION 
NOMINEES
Avaloq
ERI Banking Software
Expersoft Systems
Objectway
Salesforce
SS&C Advent
TRANSACTION PROCESSING SOLUTION 
NOMINEES
Avaloq
Calastone
ERI Banking Software
Expersoft Systems
PORTFOLIO MANAGEMENT 
NOMINEES
BITA Risk
ERI Banking Software
Expersoft Systems
SS&C Advent
swissQuant Group
Tindeco Financial Services
CLIENT COMMUNICATIONS 
NOMINEES
Expersoft Systems
IBO
InvestCloud
Profile Software
SS&C Advent
WealthArc
CLIENT REPORTING 
NOMINEES
Dorsum Co
Expersoft Systems
InvestCloud
SS&C
Vermilion – A FactSet Company
COMPLIANCE 
NOMINEES
Expersoft Systems
Klarity Risk
Prometeia
Qumram
Thomson Reuters
CRM SYSTEM 
NOMINEES
Expersoft Systems
InvestCloud
Salesforce
Tindeco Financial Services
OUTSOURCING SOLUTION 
NOMINEES
Avaloq
Expersoft Systems
Pershing, a BNY Mellon Company
Platform Securities
SS&C
DATA PROVIDER 
NOMINEES
Financial Express
Prometeia
FactSet
RISK PROFILING SOLUTION 
NOMINEES
BITA Risk
Dynamic Planner
Expersoft Systems
IBO
Profile Software
RISK MANAGEMENT 
NOMINEES
Klarity Risk
Prometeia
swissQuant Group
Thomson Reuters
FactSet
ON-BOARDING 
NOMINEES
Appway
Expersoft Systems
Objectway
Profile Software
INNOVATIVE CLIENT SOLUTION 
NOMINEES
Dorsum Co
IBO
SS&C
swissQuant Group
WealthArc
CHANGE MANAGEMENT PROCESS/BEST IMPLEMENTATION OF A TECHNOLOGY SOLUTION 
NOMINEES
Expersoft Systems
Globacom Technologies
Objectway
INNOVATIVE FINTECH SOLUTION 
NOMINEES
ayondo
Hearsay Systems
Qumram
swissQuant Group
WealthArc
WEALTH MANAGEMENT TECHNOLOGY CATEGORIES (IN-HOUSE SOLUTIONS ONLY)  
INNOVATIVE CLIENT SOLUTION 
NOMINEES
Barclays
BNP Paribas Wealth Management
Cadell + Co
Close Brothers Asset Management
REYL & Cie
OTHER WEALTH MANAGEMENT CATEGORIES
INTERNATIONAL FINANCE CENTRE 
NOMINEES
Jersey
Guernsey
MALTA, represented by the Ministry for the Economy, Small Business and Investment
PRIVATE CLIENT BUSINESS
NOMINEES
BNY Mellon Wealth Management
Platform Securities
Pershing, a BNY Mellon Company
WEALTH PLANNING TEAM 
NOMINEES
Barclays
Close Brothers Asset Management
Mazars Wealth Management
Societe Generale Private Banking
UBS Wealth Management
PHILANTHROPY OFFERING/ INITIATIVE OF THE YEAR 
NOMINEES
Charities Aid Foundation
Close Brothers Asset Management
Coutts
National Philanthropic Trust UK
UBS Wealth Management
RISING STAR 
NOMINEES
Barclays – Anthony Ward
Barclays – Robert Drabble
Northern Trust – David Clerey
WOMEN IN WEALTH MANAGEMENT (INDIVIDUAL CONTRIBUTION) 
NOMINEES
Boston MFO – Katherine Ellis
Estera – Farah Ballands
WOMEN IN WEALTH MANAGEMENT (COMPANY CONTRIBUTION) 
NOMINEES
BNP Paribas Wealth Management
OUTSTANDING CONTRIBUTION TO WEALTH MANAGEMENT THOUGHT LEADERSHIP (COMPANY) 
NOMINEES
BNP Paribas Wealth Management
EY
LEADING INDIVIDUAL (BANKER) 
Winner will be announced at awards dinner
LIFETIME ACHIEVEMENT
Winner will be announced at awards dinner
Sponsors
These prestigious awards recognise excellence within the wealth management and family office industry. In addition they provide your business with a highly affluent, captive audience of private bankers, lawyers, accountants, financial advisors and technology providers across the wealth management sector. Consequently these awards present your business with a unique opportunity to be involved in industry sector sponsorship giving your company the following:
Exposure across our subscription base and associated international media (60,000 subscribers worldwide).
Extensive brand exposure on the night to over 300 of Europe's leading wealth management professionals.
The opportunity to target an a uent market with high disposable income.
Excellent networking opportunities with senior decision-makers.
Association with leading industry awards.
The chance to develop new contacts and expand your sales network.
Increased brand exposure within the wealth management sector.
Listing in IFC world
Venue
Guildhall, City of London
Address: Guildhall, Gresham St, London, EC2V 7HH
Telephone: +44 20 7606 3030
---
Tickets
Winners
WEALTH MANAGEMENT TECHNOLOGY CATEGORIES (TECH VENDORS ONLY)
FRONT OFFICE SOLUTION 
WINNER
Objectway
TRANSACTION PROCESSING SOLUTION 
WINNER
ERI Banking Software
PORTFOLIO MANAGEMENT 
WINNER
swissQuant Group
CLIENT COMMUNICATIONS 
WINNER
InvestCloud
CLIENT REPORTING 
InvestCloud – Highly Commended
Vermillion – A FactSet Company – Winner
COMPLIANCE 
WINNER
Qumram
CRM SYSTEM 
WINNER
Tindeco Financial Services
OUTSOURCING SOLUTION 
WINNER
Pershing, a BNY Mellon Company
DATA PROVIDER 
WINNER
FactSet
RISK PROFILING SOLUTION 
WINNER
BITA Risk
RISK MANAGEMENT 
WINNER
Klarity Risk
ON-BOARDING 
WINNER
Appway
INNOVATIVE CLIENT SOLUTION 
WINNER
WealthArc
CHANGE MANAGEMENT PROCESS/BEST IMPLEMENTATION OF A TECHNOLOGY SOLUTION 
WINNER
Globacom Technologies
INNOVATIVE FINTECH SOLUTION 
WINNER
WealthArc
WEALTH MANAGEMENT TECHNOLOGY CATEGORIES (IN-HOUSE SOLUTIONS ONLY)  
INNOVATIVE CLIENT SOLUTION 
WINNER
BNP Paribas Wealth Management
MARKETING/PR CATEGORIES
BEST MARKETING OR PR CAMPAIGN 
WINNER
Lombard Odier
PRIVATE CLIENT CATEGORIES
PRIVATE CLIENT LAW FIRM 
WINNER
Stephenson Harwood – Winner
Taylor Wessing – Highly Commended
OFFSHORE LAW FIRM 
WINNER
Ogier
PRIVATE CLIENT LAWYER 
WINNER
Stephenson Harwood – James Quarmby
FAMILY LAW LEGAL TEAM 
WINNER
Charles Russell Speechlys
PENSIONS ADVISOR OF THE YEAR 
WINNER
Close Brothers Asset Management
INDEPENDENT TRUST OR FIDUCIARY COMPANY 
WINNER
JTC
INSTITUTIONAL TRUST OR FIDUCIARY COMPANY 
WINNER
RBC Wealth Management
MANAGEMENT CONSULTANCY 
WINNER
EY
INVESTMENT MANAGEMENT CATEGORIES
SPECIALIST WEALTH/PRIVATE INVESTMENT MANAGER – UNDER £5 BILLION AUM 
WINNER
ACPI Investments
SPECIALIST WEALTH/PRIVATE INVESTMENT MANAGER – OVER £5 BILLION AUM 
WINNER
Rothschild Wealth Management
ALTERNATIVE INVESTMENT MANAGER 
WINNER
UBP
EXTERNAL ASSET MANAGEMENT PLATFORM AND OFFERING – EDITOR'S AWARD
WINNER
BNP Paribas Wealth Management
PRIVATE INVESTMENT OFFICE/ MULTI-FAMILY OFFICE 
WINNER
Stonehage Fleming
ETF PROVIDER 
WINNER
Lyxor ETF
EUROPEAN PRIVATE BANKING CATEGORIES
BEST PRIVATE BANK – INVESTMENT MANAGEMENT PLATFORM 
WINNER
Union Bancaire Privee
BEST PRIVATE BANK – CLIENT SERVICE 
WINNER
ABN AMRO Private Banking
UHNW TEAM 
WINNER
BNP Paribas Wealth Management
INTERNATIONAL CLIENTS TEAM 
WINNER
Banque Internationale a Luxembourg
DOMESTIC CLIENTS TEAM 
WINNER
ABN AMRO Private Banking – Winner
Nykredit Private Bank Elite – Highly Commended
OVERALL EUROPEAN PRIVATE BANK 
WINNER
BNP Paribas Wealth Management
UK PRIVATE BANKING CATEGORIES  
PRIVATE BANK – CUSTOMER FACING DIGITAL CAPABILITIES 
WINNER
Lombard Odier
BEST PRIVATE BANK – CLIENT SERVICE 
WINNER
Citi Private Bank
CHARITY TEAM 
Close Brothers Asset Management – Winner
Waverton Investment Management – Highly Commended
UHNW TEAM 
WINNER
Citi Private Bank
HNW TEAM 
WINNER
Coutts
INTERNATIONAL CLIENTS TEAM 
WINNER
UBS Wealth Management
DOMESTIC CLIENTS TEAM 
WINNER
Barclays
OVERALL UK PRIVATE BANK 
HSBC Private Banking  – Winner
Rothschild Private Wealth – Highly Commended
OTHER WEALTH MANAGEMENT CATEGORIES
INTERNATIONAL FINANCE CENTRE 
WINNER
Jersey
GLOBAL CUSTODIAN TO PRIVATE CLIENT BUSINESSES
WINNER
Pershing, a BNY Mellon Company
WEALTH PLANNING TEAM 
WINNER
Societe Generale Private Banking
PHILANTHROPY OFFERING/ INITIATIVE OF THE YEAR 
Coutts – Joint Winner
UBS Wealth Management – Joint Winner
RISING STAR 
WINNER
Northern Trust – David Clerey
WOMEN IN WEALTH MANAGEMENT (INDIVIDUAL CONTRIBUTION) 
WINNER
Boston MFO – Katherine Ellis
WOMEN IN WEALTH MANAGEMENT (COMPANY CONTRIBUTION) – EDITOR'S AWARD
WINNER
BNP Paribas Wealth Management
OUTSTANDING CONTRIBUTION TO WEALTH MANAGEMENT THOUGHT LEADERSHIP (COMPANY) 
WINNER
EY
LEADING INDIVIDUAL (BANKER) 
Helen Watson – Rothschild Private Wealth – Winner
James West – Arbuthnot Latham – Highly Commended
LIFETIME ACHIEVEMENT
David Bellamy – St James's Place Wealth Management
Previous Attendees
Absolute Return Strategies
Banque Paris Bertrand Sturdza
BNP Paribas Wealth Management
Butterfield Trust (Guernsey)
ClearView Financial Media
Close Brothers Asset Management
Deutsche Asset & Wealth Management
Oliver Wyman Financial Services
Rothschild Wealth Management
Societe Generale Private Banking
Standard & Poors - Money Market Directories
The Cure Parkinsons Trust
Testimonials
"What a great night yesterday. The location was majestic and the most impressive award ceremony place I have been to."
"It was a truly magnificent evening, and a triumph for all concerned."
"Thanks for a great event… It was well attended and superbly run."
"Thank you and your team for a wonderful evening. I thought the food and wine was spectacular for such a large catered event and the entertainment was inspired for that space. Delighted to have been a part of the evening, will definitely return next year."
"Just wanted to thank you guys for the fantastic work and organisation last night. It was an exceptional event at an exceptional venue. We had many of our clients there yesterday who found the event very impressive."
"Thank you for organising such a great event. Our team said it was a fantastic evening."
"It was one of the best award ceremonies we have been to and I think it's fair to say we'll be there next year."