About
The countdown to MiFID II: Compliant Operations with Minimum Costs & Risks
Five years in the making, the replacement for the European Union's original and current MiFID (2007) consists of a regulation (MiFIR) and a gigantic new directive, MiFID II, which comes into force on 3rd January 2018. There will be no transitional period; wealth management firms will have to comply on day one. 'Brexit' cannot happen before that date and the new package will therefore apply to the UK in its entirety, along with the inevitable regulatory 'gold plating' for which the UK is famous throughout Europe.
MiFID II aims to impose an inducement ban which the FCA plans to extend to restricted advice as well as independent advice. Onerous dealing commission rules are coming into place and, in the UK, might well be extended to MiFID-exempt firms that manage collective investment schemes. Product governance rules demand that every firm must assess the target market and risks that might surround its new products. Other new rules govern client categorisation, investment research, disclosures for professional clients and eligible counterparties, suitability and the scope of derivative contracts. Firms will have to carry out MiFID II's 'appropriateness' test for a wider range of products than at present.
This event will bring together investment firms, private banks, lawyers and technology experts to help wealth managers assess which system developments will be most beneficial in preparation for the launch of MiFID II, from data storage to client communications, and how to safeguard their firms and mitigate potential reputational damage.
Topics for discussion will include:
• Evidencing best execution
• Transaction monitoring and reporting
• Communication records in a world of "omni-channel"
• Disclosure of costs and performance reporting
• Client segmentation and sales tracking
• Investor protection, notably on safeguarding of clients' funds and financial instruments
• Conduct of business obligations in the provision of investment services
• Organisational requirements for investment firms
• Data reporting service providers
• Pre-trade transparency for package transactions
• Transparency for securities financing transactions
Who should attend?
Chief Operating Officers, Operational Risk Officers, Heads of Compliance, Compliance Officers, Discretionary Funds Managers, Investment Managers, Heads of Financial Planning, Heads of Advisory Compliance, Independent Financial Advisors, Asset/Wealth Management Consultants, MiFID II Programme Managers, Senior Policy Advisors, Head of Transaction Reporting, Regulatory Development Officers, Head of Regulatory Affairs
---
Logistics
Date and Time
Date:
Wednesday 24th May • 2017
Time:
8:00 am – 2:00 pm
Venue
The Savoy Hotel
Address: Strand, London, WC2R 0EU
---
Keynote Speakers

Stephen Hanks
Markets Policy
FCA
Stephen Hanks worked on the original negotiations on MiFID whilst at HM Treasury. He then joined the FCA's predecessor organisation at the end of 2006 since when he has worked mainly on wholesale markets issues, including sitting on a number of ESMA task forces and working groups. Stephen co-ordinated the FCA's work on the negotiations on the revised MiFID II framework legislation and is now involved in the FCA's work on implementation.
Speakers

Chris Hamblin
Editor
Compliance Matters
Chris Hamblin has edited numerous publications in the compliance trade press since 1997, among them Compliance Monitor, Money Laundering Bulletin and Fraud Intelligence, writing for all those titles even after his departure. He was the commissioning editor at Complinet between 2000 and 2009 and set up the web-firm's anti-money-laundering website in 2001. He is now the editor of Compliance Matters, Offshore Red and IFC World.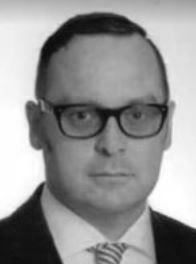 Heiko Stuber
Senior Product Manager at SIX Financial Information
Six Financial Information
Heiko Stuber is Senior Product Manager for Reference Data at SIX Financial Information and has been with the company since 2012. In this role, he is responsible for identifying market trends and customer requirements in the regulation area and to define solutions that mitigate clients' risks – such as regulatory reporting, MiFID, AIFMD, etc.
Previous to joining SIX, Heiko Stuber had extensive experience within the investments banking area as principal consultant and project manager for international banks, commodity trading companies and utility providers. Additionally, he also led the analysis of trading and business processes for listed instruments and OTC derivatives, and has managed projects within the energy and commodity trading area.
Heiko Stuber ist seit 2012 Senior Product Manager für Referenzdaten bei SIX Financial Information. In dieser Funktion verantwortet er Lösungen, mit denen Kunden den  regulatorischen Anforderungen entsprechen können. Er evaluiert hierzu u.a. Markttrends und identifiziert Kundenanforderungen beispielsweise in den Bereichen von MiFID, AIFMD, etc.
Heiko Stuber verfügt zudem über langjährige Erfahrung im Investment Banking, wo er als Principal Consultant und Projektmanager für internationale Banken, Rohstoffhändler und Energieversorger tätig war. Darüber hinaus analysierte er "Front to Back" -Geschäftsprozesse für  börsenkotierte  Instrumente sowie  OTC-Derivate und hat Projekte im Energie- und Rohstoffhandelsbereich geleitet.

Mathias Wegmuller
Co-Founder, Head of Business Development
Qumram
Mathias is a highly accomplished entrepreneur and digital transformation advisor. He has specialist experience working with mid- to large-sized businesses, facilitating the effective execution of digital engagement initiatives. A passionate, action-oriented and motivational team leader, Mathias Co-founded Qumram in 2011, and is responsible for business development and sales.

Robin Smith
Technical Director International
Actiance
As Technical Director International for Actiance, Robin Smith brings over 20 years' experience of security & compliance solutions for networking & messaging systems, the latter nine of those being with Actiance. Throughout this time he has worked in a wide range of customer environments to understand and promote the business issues around perimeter & internal security, compliance and eDiscovery, extending beyond email to the modern communications and messaging systems corporations use today from Unified Communications & Enterprise Collaboration to public social media.
Prior to joining Actiance, Robin was a founding board member of BUDL, a European Value Added Distributor who introduced & built marketshare for ILM, email archive & eDiscovery software products new to the European marketplace. This followed on from a role as the Technical Leader at Peapod Group, a pan-european information security and messaging business with direct, distribution and Professional Services divisions.
Robin holds a joint honours Computer Science & French degree from Essex University, which led him out of a weekend job doing Quality Assurance testing for Reuters into Wollongong, in the days when a TCP/IP stack was something you bought. He lives in hope that one day his teenage son will read and respond to an email.

Tom Burroughes
Group Editor
ClearView Financial Media
Tom Burroughes is group editor of ClearView Financial Media, publisher of WealthBriefing, WealthBriefingAsia and Family Wealth Report. Tom has worked at ClearView since 2008, reporting on news stories, interviewing industry leaders, writing features and comment pieces, and has spoken at conferences in London, Guernsey and Vienna, among other locations. He has discussed the industry's issues on Reuters television and the BBC. Previously, Tom was wealth management editor of The Business, the weekly UK magazine run by the Telegraph Group, from 2007 to 2008. Before that, he was a correspondent in various roles at Reuters, the global newswire. Between 1994 and 2000, he was a reporter for Market News International, a New York-headquartered newswire.
CHAIRMAN
---

Bruce Weatherill
Chairman
ClearView Financial Media
Bruce is a Chartered Accountant with over 37 years financial services experience, previously a partner in PwC, latterly as global leader of their wealth management practice and the key driver of their bi-annual Wealth Management Report.
Bruce is now CEO of Weatherill Consulting providing advice on client centricity and wider strategic matters to wealth managers. He is the author of The Value of Trust: the quest by Wealth Managers for Trusted Advisor status and a number of other thought leadership reports.
Bruce is chairman of ClearView Financial Media and a non-executive of a number of companies including Fidelity Holdings UK, The Wisdom Council, ComPeer and JDX Consulting.
---