Overview
A warm welcome to the Family Wealth Report Awards 2019. Nominations are now open and we look forward to seeing old and new faces taking part in this prestigious event.
For those new to the awards, the categories are focused around three main areas:
Experts (individuals and teams)
Products
Services for wealth managers and clients/institutions of all sizes and types
As in previous years, independence, integrity and genuine insight will be the watchwords of the judging process and will be conducted by an expert panel drawn from both private banks and trusted advisors/consultants to the sector.
To avoid any conflict of interest we have three judging panels. One panel of MFO's/Bankers who judge the trusted advisor categories. A second panel of Trusted Advisors who judge the MFO and banking categories and a third panel dedicated to judging the Technology section.
Winning an Family Wealth Report Award sets organizations and individuals apart from their peers and is a tangible demonstration that they have something special to offer, rewarding achievement and showcasing top class performance and innovation.
We very much hope you take part and look forward to seeing you at the 2019 awards ceremony.
Key Dates
Nominations open – Now
Nominations close – October 18, 2018 (at Midnight)
Shortlist announcement – November 29, 2018
AWARDS DINNER – March 20, 2019
(from 6.30pm)
Judging Process
There will be two judging panels for the awards. A panel of trusted advisors who will be responsible for judging the private banking categories. A second panel of private bankers will judge the trusted advisor categories. This is to ensure that commercially sensitive information is kept confidential and to avoid conflicts of interest.
Trusted Advisor Panel

Patti Boyle
Founder, President
Boyle Consulting Group
Patti Boyle is a recognized marketing leader with a 25-year track record spanning all facets of global financial services and technology. Patti founded Boyle Consulting with the mission of building sustainable marketing platforms to drive business growth. With specialities in brand positioning, planning, and outsourced CMO services, Patti's proven models have helped businesses achieve accelerated growth in expanding markets. Prior to founding her own firm, Patti held Managing Director roles in multinational agencies, leading campaigns for organizations including Deloitte and Verizon. More recently, Patti led global marketing for SEI, whose wealth platform she helped introduce to the UK market.

Mary K Duke
Independent Advisor to Families
Mary Duke is an internationally recognized advisor to families navigating the complexities of substantial wealth. Her work is anchored in the facilitation of family meetings, mentoring, education and strategic planning and governance for family businesses, their private trust companies and family offices. She is known for her deep expertise in generational transition in family enterprises and the impact of trusts on families. An attorney trained in family systems and dispute resolution, she has an excellent track record helping family members collaborate more effectively. Previously, Mary headed two private family offices, spearheaded a leading bank's award-winning global family wealth platform, and has served tours of duty in both private client law and business consulting.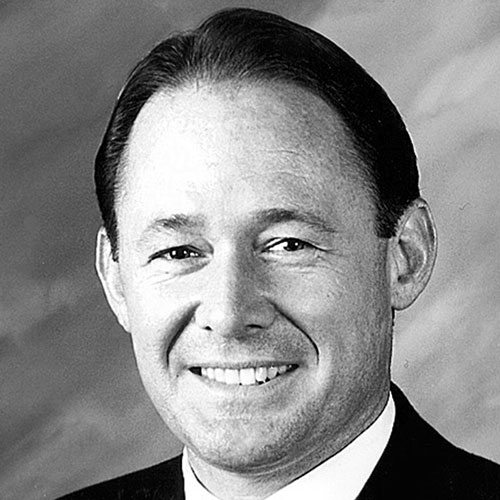 Thomas J Handler
Chairman, Advanced Planning and Family Office Group
Handler Thayer
Tom Handler is an advanced planning attorney focused on tax, business and estate planning for affluent families, family businesses and family offices. He is a managing partner in Handler Thayer and chairs the firm's advanced planning & family office practice group. Tom has been named to numerous lists of top attorneys including: top fifteen wealth planners in the U.S, Top 100 lawyers in the U.S., Leading Lawyers, Lawyers of Distinction and Who's Who in American Law. He was named U.S. Private Client Lawyer of the Year in 2017, won the U.S. Excellence in Estate Planning Award in 2016 and was named International Wealth Planner of the Year and Wealth Planning Gamechanger Lawyer of the Year, and received the Michael J. Brink Wealth Industry Leadership and Service Award in 2015.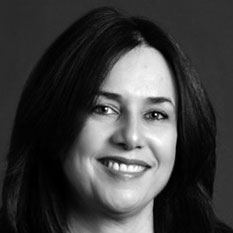 Gemma Leddy
Partner-in-Charge
PKF O'Connor Davies Family Office
Gemma Leddy, is the partner-in-charge of the PKF O'Connor Davies Family Office practice. Gemma has spent over 25 years working with high profile and UHNWIs, multi-generational families and closely held businesses. Gemma and her team of multi-disciplined experts provide comprehensive financial services including accounting and reporting, investment monitoring and oversight, tax planning and compliance, advanced planning and administrative and lifestyle services. Prior to joining PKF O'Connor Davies, Gemma was a partner in a NYC CPA Firm and led their family office and business management division and was also the CFO of a NYC private family investment firm.

James H McLaughlin
Founder and CEO
J H McLaughlin & Co
James "Jamie" McLaughlin founded J. H. McLaughlin & Co, a business strategy and management consulting firm serving the wealth management industry and family offices, in 2010. He has over 25 years of experience in senior operating and client-facing roles in the family office and UHNW segments of the industry, and has a history of building organizations across a variety of private wealth management models. Previously, he was CEO of Geller Family Office Services, a partner at Convergent Wealth Advisors where he built the firm's New York office, and Mellon where he was the regional president of Mellon Private Wealth Management's New York region.

Joseph W Reilly Jr
CEO and Founder
Circulus Group
Joe Reilly leads Circulus, a networking group for private investors. He was the co-founder and founding president of the Family Office Association. Prior to FOA, he helped to start a single family office and foundation in New York where he was an investment manager for six years. Previously he was an energy specialist at Credit Agricole Indosuez in New York, and started his career at Salomon Smith Barney. Joe is a founding member of the Family Office Council at Princeton University; a member of the NYU Stern Family Office Council and an advisor to the RDS Milken Family Office Council.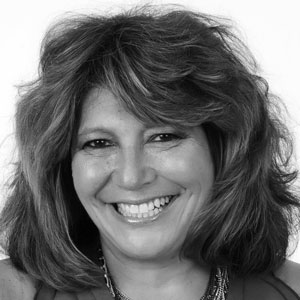 April Rudin
Founder and President
The Rudin Group
April Rudin, founder of The Rudin Group, is an acclaimed HNW wealth management, financial services, and digital marketing strategist. April is distinguished by her ability to identify critical and innovative #fintech and #wealthtech market trends, enabling clients to stay ahead of the curve. April is frequent source of expert commentary to global media, and a industry speaker on wealth, nextgen, and technology. An IBM "influencer" in wealth management and fintech, she contributes regularly to Huffington Post, American Banker, CFA Enterprising Investor, Family Wealth Report and other key trade publications. April serves on the Global Board of Directors - Hedge Fund Association (HFA), and is the Board of Advisors for NexChange – a financial services social network based in Hong Kong.

Sigrid Seibold
Principal Capital Markets
KPMG
Sigrid Seibold is advisory lead partner for one of the firms largest clients. She has specialized on technology topics and has been working for the past 25 years with financial institutions across the world. Prior to KPMG, Sigrid was the global digital lead for Accenture's capital markets clients, focusing on emerging technologies and FinTech. Moving from Germany to Singapore in 2010, Sigrid assumed responsibility for Accenture's ASEAN capital markets activities with a special focus on wealth management. Her previous experience includes a decade in IBM's consulting division across capital markets topics and working for Deutsche Bank as FX-trader.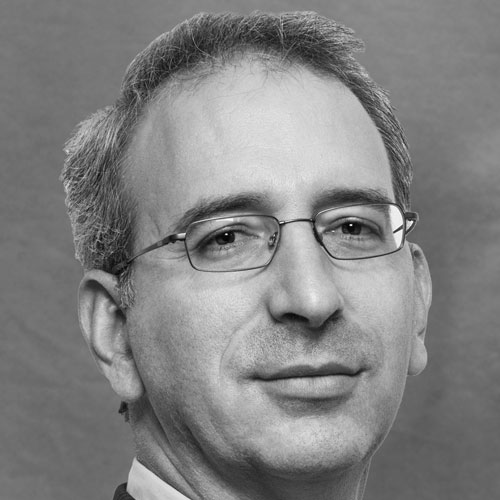 Avi Sharon
Principal - Private Wealth Solutions
Blackstone
Avi Sharon is the principal in the multi-asset investing group at Blackstone. Prior to joining Blackstone, Avi was a managing director at Alliance Bernstein, where he was head of product management for Asset Allocation and head of marketing for the private client group there. He is based in New York where, among other things, he has helped in the development of the firm's global family office initiative.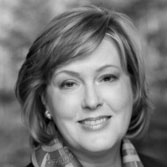 Leslie C Voth
President and Chief Executive Officer
Pitcairn
Leslie is president and chief executive officer of Pitcairn, a recognized global leader in the specialized multi-family office marketplace. Leslie's industry experience and invaluable insights have contributed to the success of both the firm and its clients. Leslie is directly responsible for overall corporate planning and strategic growth, and oversees all client relationships. She has played a key role in Pitcairn's growth and expansion, spearheading development and implementation of an industry-leading 100% open architecture investment platform, and developing a total wealth management strategy utilized by the firm's clients. She has pioneered the creation of multi-disciplinary teams to collaboratively meet the increasingly complex needs of the firm's clients.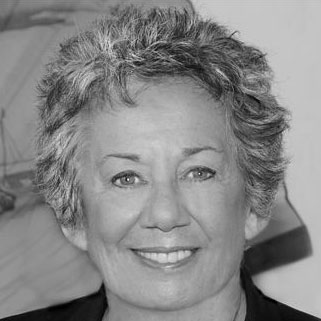 Susan Winer
Co-founder and Chief Operating Officer
Strategic Philanthropy
Susan Winer is a co-founder and chief operating officer of Strategic Philanthropy, a global philanthropic advisory firm headquartered in Chicago. For 17 years, she has worked with donors and the advisor community, helping them better understand and undertake impactful philanthropy. Prior to establishing Strategic Philanthropy, Susan was president of Stratenomics, working with closely-held and family-owned businesses to find solutions to both market and operating challenges to ensure stable and manageable growth. Earlier in her career, Susan served as vice president of the Chicago Board of Trade, the first woman in a senior position at the Exchange. She is a prolific writer and currently writes a monthly article for Family Wealth Report on philanthropy.
Private Bankers Panel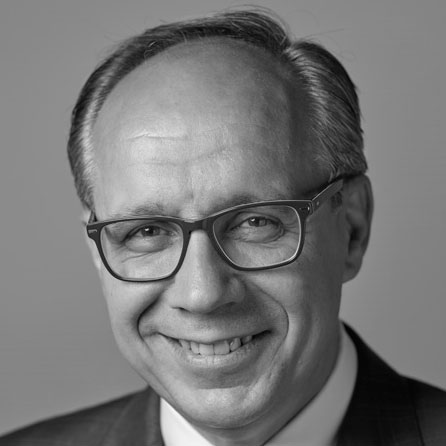 Joe Calabrese
National Head of Investments
Key Private Bank
Joe Calabrese is an executive vice president at Key Private Bank, where he serves as national head of investments and institutional asset services. He is responsible for the development and execution of Key's private client and institutional investment strategy, which includes a full range of investment management services. Joe has 25 years of experience in the financial services industry. He joined Key in 2016, and lends his knowledge and expertise to affluent individuals, families, business owners, and institutions. Before joining Key he held a wide range of executive roles, including president and CEO of Geller Family Office Services, a New York based RIA and multi-family office; and president of Harris myCFO, which focused on serving clients with a net worth in excess of $100 million.

Lisa Featherngill
Managing Director of Wealth Planning
Abbot Downing
Lisa Featherngill is the managing director of wealth planning. She is responsible for a comprehensive suite of services, including the Abbot Downing Clarity process, customized financial and wealth transfer planning and planning for business transitions. She leads a team of experienced and credentialed professionals who provide traditional planning in a unique way to align with family governance, history and education programs that reflect clients' values, priorities and goals. Lisa's team of professionals are integral members of the Abbot Downing client team, providing ongoing advice to clients and coordinating with their other trusted advisors to ensure planning goals and communication plans are incorporated into banking, asset management and fiduciary services.

Rebecca A Meyer
Independent Advisor to Families
Rebecca A. Meyer is an advisor to families on their governance, education and family dynamics.  She brings her background in family systems and over 20-year of experience as an investment professional to help families develop strategic plans for their wealth and human capital. Rebecca has developed dynamic education curricula and programs for multigenerational. Through her work with single-family offices, Rebecca has helped families reinvigorate their governance processes and re-evaluate their wealth structures to successfully navigate generational transitions.

Stephen E Prostano
Head of Family Wealth Advisors
Bank of the West Wealth Management BNP Paribas Group
Stephen Prostano has designed, built and is responsible for managing and growing Family Wealth Advisors. Stephen is a recognized thought leader and change agent in the wealth management, multi-family office and global financial services industries. He has over 30 years of extensive strategic and tactical experience designing, building, turning around, acquiring, integrating and managing start-ups to mature businesses. Prior to joining Bank of the West, Stephen was chief executive officer of Silver Bridge from 2006 through 2012. Additionally, he served as the president of Atlantic Trust and Chase Global Asset Management and held senior executive positions with FleetBoston Financial, Mellon Bank, The Boston Company, and KPMG Peat Marwick.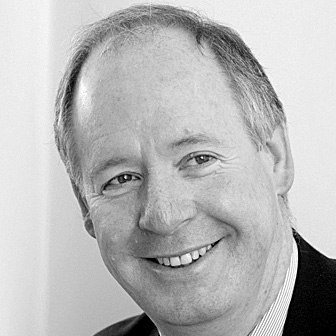 Bruce Weatherill
Chief Executive
Weatherill Consulting
Bruce is a chartered accountant with over 37 years financial services experience, previously a partner in PwC, latterly as Global leader of their Wealth Management practice and the key driver of their bi-annual Wealth Management Report. Bruce is now CEO of Weatherill Consulting providing advice on client centricity and wider strategic matters to wealth managers. He is the author of The Value of Trust: the quest by Wealth Managers for Trusted Advisor status and a number of other thought leadership reports. Bruce is chairman of ClearView Financial Media and a non-executive of a number of companies including Fidelity Holdings UK, The Wisdom Council, ComPeer, JDX Consulting and Ten Group.

Michael Zeuner
Managing Partner
WE Family Offices
Having joined WE Family Offices as one of its three managing partners in 2013, Michael Zeuner oversees the firm's US business. A management consultant by training, Michael has considerable experience as a leader in the wealth management industry. This included a leadership position at GenSpring Family Offices, where he was a member of the firm's operating committee and senior executive partner responsible for the firm's local family offices across the US. Before this he was managing director and global head of wealth solutions at JP Morgan Private Bank, having been head of strategy and marketing worldwide at Chase Manhattan Private Bank prior to its merger with JP Morgan in 2002. Michael is also a board member and co-founder of the Institute for the Fiduciary Standard.
Technology Panel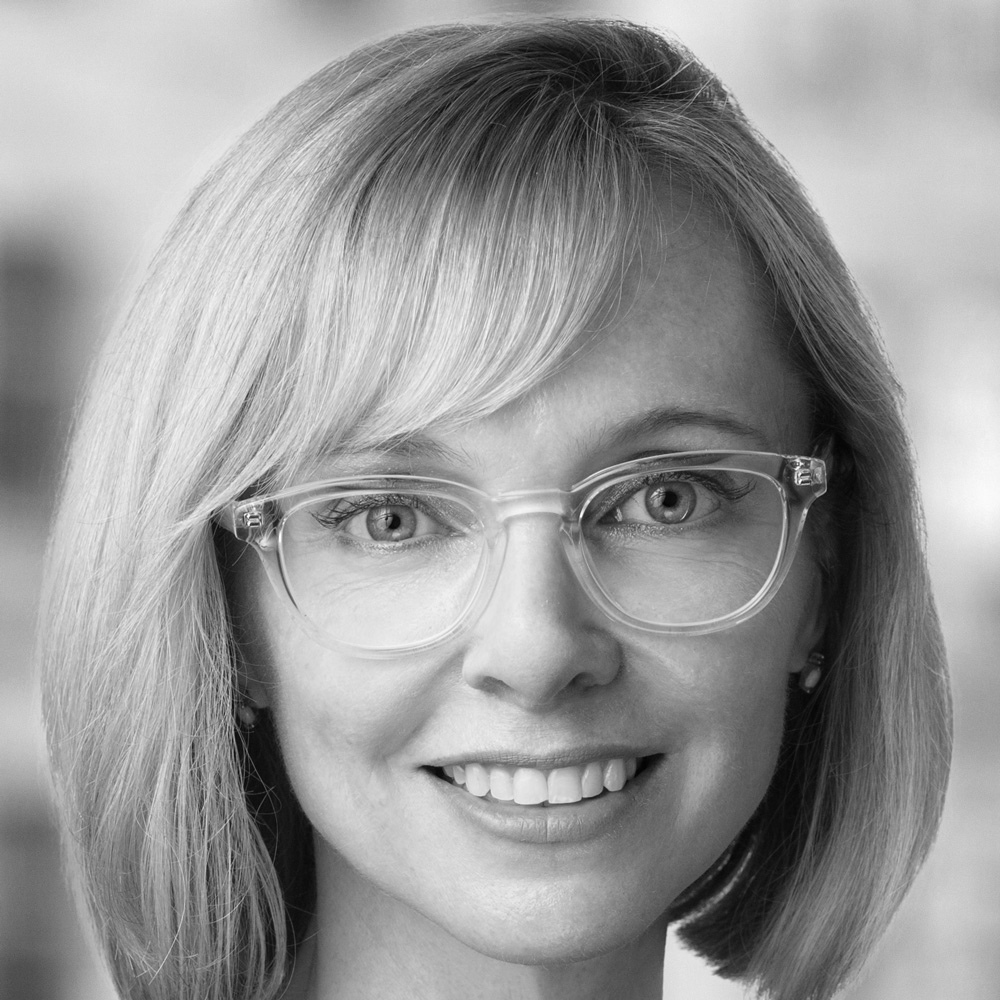 Amanda Anderson
Chief Administrative Officer
Ascent Private Capital Management of U.S. Bank

Jon Carroll
Executive Director, Private Client Services, Family Office Advisory
EY
Jon Carroll is an executive director in the Ernst & Young US Americas Family Office Advisory practice. His primary focus is advising family members, family business owners, trustees, and family office executives on how to grow and govern their single-family office. Jon has extensive experience advising families on the set-up and structure of their family office, strategic planning and implementation, leading practices, business and operational risk assessment, and family office systems and technology search, selection, implementation and integration. Jon has over 24 years experience serving UHNW families, including seven years working in a family office as chief operating officer. Before joining Ernst & Young, Jon was president and CEO of Family Office Metrics.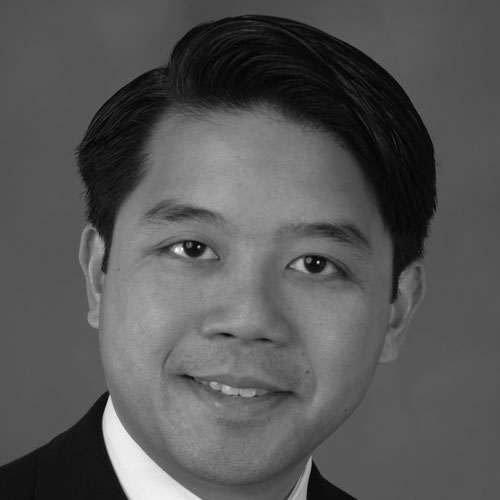 Chris Martinez
Managing Director
Oakbrook Solutions
Chris is managing director of the family office practice at Oakbrook Solutions, a leading family office management consultancy. With over 20 years of operations and technology expertise within the industry, Chris has been a trusted adviser to family offices ranging from startup SFOs, to Forbes 400 families, to multi-billion dollar, multi-generational MFOs. Prior to consulting, Chris held C-level roles with The PrivateBank, Wilmington Trust, Bingham Legg Advisers, and Webster Management Group, leading business growth and transformational change initiatives. Chris is a frequent speaker at family office meetings and conferences and contributor to industry publications, thought leadership reports and white papers.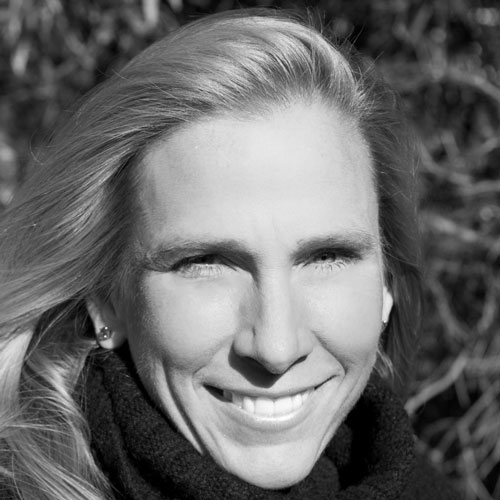 Tania Neild
CEO
InfoGrate
Dr Neild is CEO of InfoGrate, a consulting boutique specializing in information technology for family offices. We architect solutions that encompass GL/portfolio management/partnership accounting/CRM selection, data integration, operations, performance reporting, and infrastructure/ cloud management. Tania has over 20 years of academic and applied research in data integration. She began her career with the National Security Agency, which awarded her the National Physical Sciences Consortium Award to fund her research in heterogeneous database integration. She earned a PhD in computer engineering from Northwestern University and a Bachelor's degree in mathematics and computer sciences from Emory University.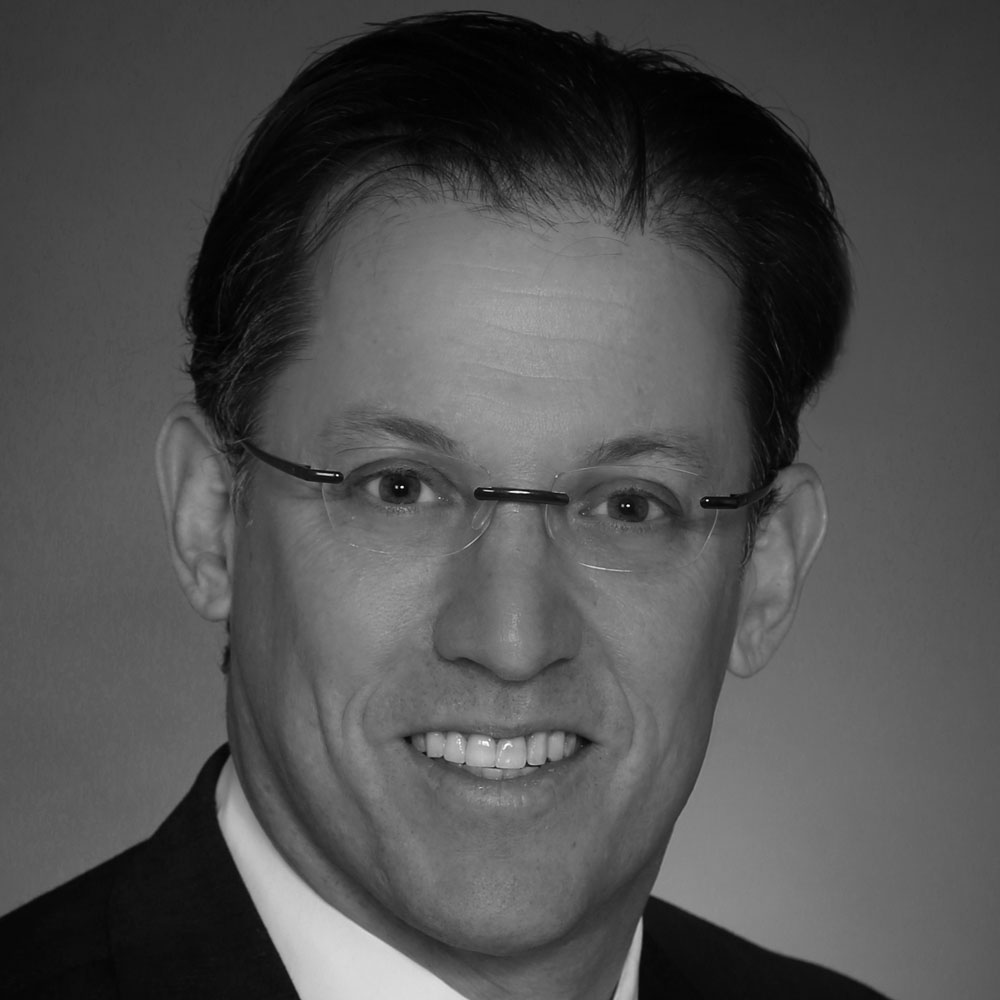 William Trout
Head of Wealth Management Research
Celent
William Trout is a senior analyst with Celent's wealth management practice. His research centers on technology strategy and innovation in the securities, wealth management and banking industries. He has particular expertise on automated advice delivery, data analytics and segmentation, retirement investments, the use of digital tools and wealth management platform technology. Within the wealth management arena, his interests include financial planning, investment advisory, the family office and trust services. An authority on the robo-advisory business, William has been widely quoted in publications such as Bloomberg, CNBC, Financial Times, New York Times, and the Wall Street Journal. He is also a frequent speaker at industry conferences and keynotes client gatherings.
Any changes to the list of categories will be notified in due course.
Finalists
Venue
Mandarin Oriental
Address: 80 Columbus Circle at 60th Street, New York, New York 10023, USA
---
Tickets
Winners
Photographs
Previous Attendees
no Data
Testimonials