Overview
A warm welcome to the Family Wealth Report Awards 2019. Nominations are now open and we look forward to seeing old and new faces taking part in this prestigious event.
For those new to the awards, the categories are focused around three main areas:
Experts (individuals and teams)
Products
Services for wealth managers and clients/institutions of all sizes and types
As in previous years, independence, integrity and genuine insight will be the watchwords of the judging process and will be conducted by an expert panel drawn from both private banks and trusted advisors/consultants to the sector.
To avoid any conflict of interest we have three judging panels. One panel of MFO's/Bankers who judge the trusted advisor categories. A second panel of Trusted Advisors who judge the MFO and banking categories and a third panel dedicated to judging the Technology section.
Winning an Family Wealth Report Award sets organizations and individuals apart from their peers and is a tangible demonstration that they have something special to offer, rewarding achievement and showcasing top class performance and innovation.
We very much hope you take part and look forward to seeing you at the 2019 awards ceremony.
Key Dates
Nominations open – Now
Nominations close – October 18, 2018 (at Midnight)
Shortlist announcement – November 26, 2018
AWARDS DINNER – March 20, 2019
(from 6.30pm)
Judging Process
There will be two judging panels for the awards. A panel of trusted advisors who will be responsible for judging the private banking categories. A second panel of private bankers will judge the trusted advisor categories. This is to ensure that commercially sensitive information is kept confidential and to avoid conflicts of interest.
Trusted Advisor Panel

Patti Boyle
Founder, President
Boyle Consulting Group
Patti Boyle is a recognized marketing leader with a 25-year track record spanning all facets of global financial services and technology. Patti founded Boyle Consulting with the mission of building sustainable marketing platforms to drive business growth. With specialities in brand positioning, planning, and outsourced CMO services, Patti's proven models have helped businesses achieve accelerated growth in expanding markets. Prior to founding her own firm, Patti held Managing Director roles in multinational agencies, leading campaigns for organizations including Deloitte and Verizon. More recently, Patti led global marketing for SEI, whose wealth platform she helped introduce to the UK market.

Mary K Duke
Independent Advisor to Families
Mary Duke is an internationally recognized advisor to families navigating the complexities of substantial wealth. Her work is anchored in the facilitation of family meetings, mentoring, education and strategic planning and governance for family businesses, their private trust companies and family offices. She is known for her deep expertise in generational transition in family enterprises and the impact of trusts on families. An attorney trained in family systems and dispute resolution, she has an excellent track record helping family members collaborate more effectively. Previously, Mary headed two private family offices, spearheaded a leading bank's award-winning global family wealth platform, and has served tours of duty in both private client law and business consulting.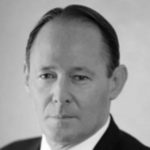 Thomas J Handler
Chairman, Advanced Planning and Family Office Group
Handler Thayer
Tom Handler is an advanced planning attorney focused on tax, business and estate planning for affluent families, family businesses and family offices. He is a managing partner in Handler Thayer and chairs the firm's advanced planning & family office practice group. Tom has been named to numerous lists of top attorneys including: top fifteen wealth planners in the U.S, Top 100 lawyers in the U.S., Leading Lawyers, Lawyers of Distinction and Who's Who in American Law. He was named U.S. Private Client Lawyer of the Year in 2017, won the U.S. Excellence in Estate Planning Award in 2016 and was named International Wealth Planner of the Year and Wealth Planning Gamechanger Lawyer of the Year, and received the Michael J. Brink Wealth Industry Leadership and Service Award in 2015.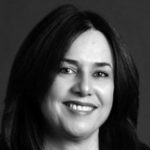 Gemma Leddy
Partner-in-Charge, PKF O'Connor Davies Family Office
PKF O'Connor Davies Family Office
Gemma Leddy is a Partner of the Firm and the Partner-in-Charge of the PKF O'Connor Davies Family Office practice. She has spent over 25 years working with high profile and ultra-high-net worth individuals, multi-generational families, CEOs, executives, entrepreneurs and their closely-held businesses. Gemma and the Firm's Family Office team provide comprehensive financial management and CFO services including investment and partnership accounting and reporting, administration, tax planning and compliance, cash and financial management, insurance oversight, advanced planning and business advisory consulting services. In 2016, Gemma was named as one of the "50 Most Influential Women in Private Wealth" by Private Asset Management magazine (PAM).

James H McLaughlin
Founder and CEO
J H McLaughlin & Co
James "Jamie" McLaughlin founded J. H. McLaughlin & Co, a business strategy and management consulting firm serving the wealth management industry and family offices, in 2010. He has over 25 years of experience in senior operating and client-facing roles in the family office and UHNW segments of the industry, and has a history of building organizations across a variety of private wealth management models. Previously, he was CEO of Geller Family Office Services, a partner at Convergent Wealth Advisors where he built the firm's New York office, and Mellon where he was the regional president of Mellon Private Wealth Management's New York region.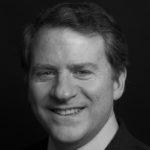 Joseph W Reilly Jr
CEO and Founder
Circulus Group
Mr. Reilly is an investment and strategy consultant to family offices. He was the co-founder and founding president of the Family Office Association, a global forum for single family offices that is based in Greenwich, Connecticut. Previously Mr. Reilly helped to start a single family office and foundation in New York where he was an investment manager for five years. He was an energy specialist focused on options and futures trading at Crйdit Agricole Indosuez in New York prior to that, and started his career at Salomon Smith Barney. Mr. Reilly has spoken on family office issues at many conferences and has been quoted in the Wall Street Journal, The Financial Times, Forbes, Bloomberg, and currently does a monthly interview series with notables in the family office world for Family Wealth Report, where he is on the advisory board. He is a founding member of the Family Office Council at Princeton University; a member of the NYU Stern Family Office Council; an advisor to the RDS Milken Family Office Council. He is an alumnus of Singularity University. Mr. Reilly has an A.L.B. from Harvard University and is president of his hometown Harvard Club.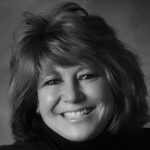 April Rudin
President
The Rudin Group
April Rudin, founder of The Rudin Group, is an acclaimed HNW wealth management, financial services, and digital marketing strategist. April is distinguished by her ability to identify critical and innovative #fintech and #wealthtech market trends, enabling clients to stay ahead of the curve. April is frequent source of expert commentary to global media, and an industry speaker on wealth, nextgen, and technology. An IBM "influencer" in wealth management and fintech, she contributes regularly to Huffington Post, American Banker, CFA Enterprising Investor, Family Wealth Report and other key trade publications. April serves on the Global Board of Directors - Hedge Fund Association (HFA), and is the Board of Advisors for NexChange – a financial services social network based in Hong Kong.

Sigrid Seibold
Principal Capital Markets
KPMG
Sigrid Seibold is advisory lead partner for one of the firms largest clients. She has specialized on technology topics and has been working for the past 25 years with financial institutions across the world. Prior to KPMG, Sigrid was the global digital lead for Accenture's capital markets clients, focusing on emerging technologies and FinTech. Moving from Germany to Singapore in 2010, Sigrid assumed responsibility for Accenture's ASEAN capital markets activities with a special focus on wealth management. Her previous experience includes a decade in IBM's consulting division across capital markets topics and working for Deutsche Bank as FX-trader.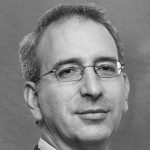 Avi Sharon
Executive Vice President and Product Strategist
PIMCO
Mr. Sharon is an executive vice president and product strategist based in the New York office. He is responsible for broad business management as well as developing and leading strategic initiatives aimed at driving growth within the traditional product franchise. Prior to joining PIMCO in 2018, he was a principal at Blackstone, where he helped launch the firm's retail alternatives initiative. Previously, he was a managing director at AllianceBernstein, where he ran multi-asset product management, led wealth management group research and marketing, and was interim head of investor relations for the firm. He has 18 years of investment and financial services experience and holds a Ph.D. from Boston University. He received an undergraduate degree from Emory University in Atlanta.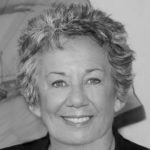 Susan Winer
Co-founder and Chief Operating Officer
Strategic Philanthropy
Susan Winer is a co-founder and Chief Operating Officer of Strategic Philanthropy, Ltd., a global philanthropic advisory firm headquartered in Chicago. Working in partnership with the clients' legal and financial advisors, the firm helps ensure that donors will feel more confident in their charitable giving and know that their philanthropic dollars are effectively spent and generating meaningful outcomes. Prior to establishing Strategic Philanthropy, Ltd., Susan was president of Stratenomics, Inc., working with closely-held and family-owned businesses to find solutions to both market and operating challenges to ensure stable and manageable growth. Earlier in her career, Susan served as Vice President of the Chicago Board of Trade, the first woman in a senior position at the Exchange. Susan is a graduate from Wayne State University, attended graduate school at the University of Michigan, and successfully completed the mediation program at the Center for Mediation Law in California.
Private Bankers Panel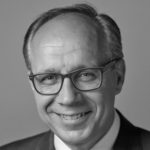 Joe Calabrese
National Head of Investments
Key Private Bank
Joe Calabrese is an executive vice president at Key Private Bank, where he serves as national head of investments and institutional asset services. He is responsible for the development and execution of Key's private client and institutional investment strategy, which includes a full range of investment management services. Joe has 25 years of experience in the financial services industry. He joined Key in 2016, and lends his knowledge and expertise to affluent individuals, families, business owners, and institutions. Before joining Key he held a wide range of executive roles, including president and CEO of Geller Family Office Services, a New York based RIA and multi-family office; and president of Harris myCFO, which focused on serving clients with a net worth in excess of $100 million.

Lisa Featherngill
Managing Director, Legacy and Wealth Planning
Abbot Downing
Lisa is responsible for a comprehensive suite of services, including the Abbot Downing Clarity signature service, customized financial and wealth transfer planning, and planning for business transitions. Lisa has provided tax and financial planning services to affluent clients and families for more than 30 years. She previously was regional managing director for Wachovia's Financial Planning Group, a predecessor firm of Wells Fargo, and spent the first 11 years of her career with Arthur Andersen where she was a senior manager of the personal financial planning and family wealth planning group. After receiving a bachelor's degree in accounting from George Mason University in Fairfax, Virginia, Lisa became a Certified Public Accountant (CPA) and a CFP® professional. As a member of the American Institute of CPAs, Lisa has served on several committees and is currently a member of the Personal Financial Planning Executive and Advanced Estate Planning Conference committees.

Rebecca Meyer
Consultant
Relative Solutions
Rebecca is a consultant at Relative Solutions. Along with her colleagues, she helps families enhance the alignment of their business and financial practices with their values.  One of the underpinnings of Relative Solutions is the belief that building family intellectual, emotional and community capital is necessary for the preservation and growth of the family's other assets. 
Prior to joining Relative Solutions, Rebecca spent 15 years in the Family Office industry, most recently as Managing Director at Pitcairn, where she worked closely with the firm's largest families and developed a curriculum for family learning. Rebecca recently completed researching and writing a guidebook for social impact investors in collaboration with the Center for High Impact Philanthropy at the University of Pennsylvania. 

Stephen E Prostano
Head of Family Wealth Advisors
Bank of the West Wealth Management BNP Paribas Group
Stephen Prostano has designed, built and is responsible for managing and growing Family Wealth Advisors. Stephen is a recognized thought leader and change agent in the wealth management, multi-family office and global financial services industries. He has over 30 years of extensive strategic and tactical experience designing, building, turning around, acquiring, integrating and managing start-ups to mature businesses. Prior to joining Bank of the West, Stephen was chief executive officer of Silver Bridge from 2006 through 2012. Additionally, he served as the president of Atlantic Trust and Chase Global Asset Management and held senior executive positions with FleetBoston Financial, Mellon Bank, The Boston Company, and KPMG Peat Marwick.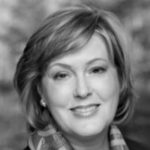 Leslie C Voth
President and Chief Executive Officer
Pitcairn
Leslie is president and chief executive officer of Pitcairn, a recognized global leader in the specialized multi-family office marketplace. Leslie's industry experience and invaluable insights have contributed to the success of both the firm and its clients. Leslie is directly responsible for overall corporate planning and strategic growth, and oversees all client relationships. She has played a key role in Pitcairn's growth and expansion, spearheading development and implementation of an industry-leading 100% open architecture investment platform, and developing a total wealth management strategy utilized by the firm's clients. She has pioneered the creation of multi-disciplinary teams to collaboratively meet the increasingly complex needs of the firm's clients.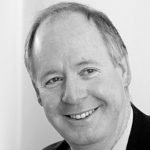 Bruce Weatherill
Chief Executive
Weatherill Consulting
Bruce is a chartered accountant with over 37 years financial services experience, previously a partner in PwC, latterly as Global leader of their Wealth Management practice and the key driver of their bi-annual Wealth Management Report. Bruce is now CEO of Weatherill Consulting providing advice on client centricity and wider strategic matters to wealth managers. He is the author of The Value of Trust: the quest by Wealth Managers for Trusted Advisor status and a number of other thought leadership reports. Bruce is chairman of ClearView Financial Media and a non-executive of a number of companies including Fidelity Holdings UK, The Wisdom Council, ComPeer, JDX Consulting and Ten Group.

Bill Woodson
Managing Director
Citi Private Bank
Bill Woodson is a managing director at Citi Private Bank responsible for its North American Family Office Group.
Bill joined Citi from Credit Suisse where for over seven years he was a managing director and head of their ultra-high net worth and family office business. A tax professional by training, Bill began his career as a CPA at Arthur Andersen, where he spent a decade providing domestic and international tax advice to wealthy executives, families and business owners. Bill left Andersen to run the family office for one his largest clients; a Hong Kong based family with 40 employees and operations in Hong Kong, San Francisco and Vancouver.

Michael Zeuner
Managing Partner
WE Family Offices
Having joined WE Family Offices as one of its three managing partners in 2013, Michael Zeuner oversees the firm's US business. A management consultant by training, Michael has considerable experience as a leader in the wealth management industry. This included a leadership position at GenSpring Family Offices, where he was a member of the firm's operating committee and senior executive partner responsible for the firm's local family offices across the US. Before this he was managing director and global head of wealth solutions at JP Morgan Private Bank, having been head of strategy and marketing worldwide at Chase Manhattan Private Bank prior to its merger with JP Morgan in 2002. Michael is also a board member and co-founder of the Institute for the Fiduciary Standard.
Technology Panel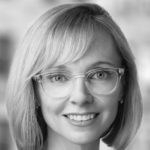 Amanda Anderson
Chief Administrative Officer
Ascent Private Capital Management of U.S. Bank
With more than 20 years' experience in the financial sector, Amanda manages products and services tailored to the needs of ultra-high net worth families. She has responsibility for operational support and delivery, regional and national coordination, and management reporting. Her role further includes matrix supervision of all managing directors of client experience and specialized fiduciary services with the goal of achieving exemplary execution on behalf of Ascent's clients.
Amanda's favorite quote from the writer and poet Maya Angelou informs her approach to client service: "People will forget what you said, people will forget what you did, but people will never forget how you made them feel." Her aim is "to create an environment where clients are delighted and feel valued."

Jon Carroll
Executive Director, Private Client Services, Family Office Advisory
EY
Jon Carroll is an executive director in the Ernst & Young US Americas Family Office Advisory practice. His primary focus is advising family members, family business owners, trustees, and family office executives on how to grow and govern their single-family office. Jon has extensive experience advising families on the set-up and structure of their family office, strategic planning and implementation, leading practices, business and operational risk assessment, and family office systems and technology search, selection, implementation and integration. Jon has over 24 years experience serving UHNW families, including seven years working in a family office as chief operating officer. Before joining Ernst & Young, Jon was president and CEO of Family Office Metrics.
Tricia Levin
Managing Director (Tax Relationship Management)
Geller Advisors
Tricia serves as managing director – tax relationship management at Geller Advisors. With over 20 years of tax advisory experience, she focuses on providing sophisticated tax planning strategies to high-net-worth individuals, families, and their related businesses.
Tricia has an active role in business development, onboarding clients and coordinates with the firm's other multidisciplinary financial advisors to assist clients simplify complex and intricate financial challenges and offer innovative solutions. She also serves as a member of the operating committee, helping to shape business strategy that guides activities on behalf of our clients.
Prior to joining Geller Advisors, Tricia built her career at Deloitte, starting as an associate and advancing to Partner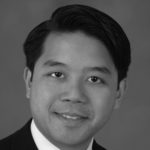 Chris Martinez
Managing Director
Oakbrook Solutions
Chris is managing director of the family office practice at Oakbrook Solutions, a leading family office management consultancy. With over 20 years of operations and technology expertise within the industry, Chris has been a trusted adviser to family offices ranging from startup SFOs, to Forbes 400 families, to multi-billion dollar, multi-generational MFOs. Prior to consulting, Chris held C-level roles with The PrivateBank, Wilmington Trust, Bingham Legg Advisers, and Webster Management Group, leading business growth and transformational change initiatives. Chris is a frequent speaker at family office meetings and conferences and contributor to industry publications, thought leadership reports and white papers.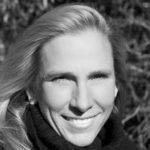 Tania Neild
CEO
InfoGrate
Dr Neild is CEO of InfoGrate, a consulting boutique specializing in information technology for family offices. We architect solutions that encompass GL/portfolio management/partnership accounting/CRM selection, data integration, operations, performance reporting, and infrastructure/ cloud management. Tania has over 20 years of academic and applied research in data integration. She began her career with the National Security Agency, which awarded her the National Physical Sciences Consortium Award to fund her research in heterogeneous database integration. She earned a PhD in computer engineering from Northwestern University and a Bachelor's degree in mathematics and computer sciences from Emory University.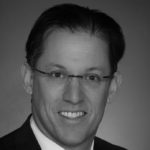 William Trout
Head of Wealth Management Research
Celent
William Trout leads Celent's global wealth management practice. His research focuses on technology strategy and innovation in the securities and banking industries. He has particular expertise on automated advice delivery, the use of digital tools and wealth and asset management platform technology. An authority on the robo advisory business, William has been widely quoted in Bloomberg, CNBC, Financial Times, New York Times, and the Wall Street Journal. Prior to Celent, William was head of product and segment development for affluent and high net worth customers at BBVA Compass. He holds an AB from Harvard College.
Finalists
NORTH AMERICAN FAMILY OFFICE CATEGORIES
MULTI-FAMILY OFFICE
NOMINEES
Calamos Wealth Management
HSW Advisors at HighTower
Market Street Trust Company
Northland Wealth Management
Omnia Family Wealth
Socius Family Office
MULTI-FAMILY OFFICE
NOMINEES
Forbes Family Trust
Matter Family Office
PagnatoKarp
Signature Family Wealth Advisors
Vogel Consulting
MULTI-FAMILY OFFICE
NOMINEES
Ascent Private Capital Management of U.S. Bank
Aspiriant
BBR Partners
Gresham Partners
Pitcairn
WE Family Offices 
MULTI-FAMILY OFFICE
NOMINEES
Abbot Downing
Bessemer Trust
CIBC Private Wealth Management
Hawthorn, PNC Family Wealth
Tiedemann Advisors 
MULTI-FAMILY OFFICE
NOMINEES
Family Wealth Advisors/Bank of the West Wealth Management
Forbes Family Trust
Key Family Wealth
Keystone Global Partners
Pitcairn
Synovus Family Asset Management
PRIVATE BANKING CATEGORIES
NORTH AMERICAN PRIVATE BANK
NOMINEES
BNY Mellon Wealth Management
CIBC Private Wealth Management
Citi Private Bank
First Republic Bank
Hawthorn, PNC Family Wealth
Key Private Bank
RBC Wealth Management
NORTH AMERICAN PRIVATE BANK – FAMILY OFFICE SERVICES
NOMINEES
BNY Mellon Wealth Management
CIBC Private Wealth Management
Citi Private Bank
GenSpring | SunTrust Private Wealth
PRIVATE BANK – CUSTOMER FACING DIGITAL CAPABILITIES
NOMINEES
Deutsche Bank Wealth Management
RBC Wealth Management
INVESTMENT & ASSET MANAGEMENT CATEGORIES
PRIVATE CLIENT INVESTMENT PLATFORM
NOMINEES
Abbot Downing
Ascent Private Capital Management of U.S. Bank
Bessemer Trust
CIBC Private Wealth Management
Citi Private Bank
Evercore
OppenheimerFunds
RESPONSIBLE INVESTING/ESG/IMPACT INVESTING
NOMINEES
1919 Investment Counsel
Ascent Private Capital Management of U.S. Bank
Ballentine Partners
Family Wealth Advisors/Bank of the West Wealth Management
OppenheimerFunds
Sonen Capital
Tiedemann Advisors
INNOVATIVE INVESTMENT SOLUTION OF THE YEAR
NOMINEES
Ascent Private Capital Management of U.S. Bank
CIBC Private Wealth Management
OppenheimerFunds
ALTERNATIVE ASSET MANAGER
NOMINEES
Abbot Downing
Artivest
Capital Dynamics
Forbes Family Trust
JLJ Capital
BEST OUTSOURCED CIO
NOMINEES
Forbes Family Trust
Keystone Global Partners
Mill Creek Capital Advisors
Synovus Family Asset Management
Tiedemann Advisors
BEST ASSET MANAGEMENT FIRM SERVING FAMILY OFFICES AND PRIVATE BANKS
NOMINEES
Carson Wealth
First Republic Private Wealth Management
JLJ Capital
OppenheimerFunds
MARKETING/PR CATEGORIES
BEST MARKETING OR PR CAMPAIGN
NOMINEES
CIBC Private Wealth Management
Citi Private Bank
Hawthorn, PNC Family Wealth
Key Private Bank
Wealth Dynamix
Wealth Matters Consulting
PRIVATE CLIENT CATEGORIES
LEGAL TEAM OF THE YEAR
NOMINEES
Bilzin Sumberg
Day Pitney
Handler Thayer
Schillings
FIDUCIARY OR TRUST SERVICES
NOMINEES
Bessemer Trust
Citi Private Bank
Fiduciary Trust Company International
Fiduciary Trust Company
Hawthorn, PNC Family Wealth
Tiedemann Trust Company
WEALTH PLANNING
NOMINEES
AdvicePeriod
Ballentine Partners
Citi Private Bank
Envestnet
Evercore
SEI Private Wealth Management
Tiedemann Advisors 
CONSULTANTS TO PRIVATE CLIENTS CATEGORIES
TAX ADVICE
NOMINEES
Anchin, Block & Anchin
Bessemer Trust
Handler Thayer
PKF O'Connor Davies
Vogel Consulting
ACCOUNTANCY ADVICE
NOMINEES
Anchin, Block & Anchin
PKF O'Connor Davies
PHILANTHROPY ADVICE
NOMINEES
Hawthorn, PNC Family Wealth
PKF O'Conner Davies
Strategic Philanthropy
Tamarind Partners
FAMILY OFFICE MANAGEMENT CONSULTANCY
NOMINEES
Forbes Family Trust
Oakbrook Solutions
PKF O'Connor Davies
Tamarind Partners
The Harvest Group
Touchpoint Growth Strategies
FAMILY WEALTH COUNSELLING – MFO/WEALTH ADVISOR/MANAGER
NOMINEES
Abbot Downing
Ballentine Partners
Citi Private Bank
Fiduciary Trust Company International
Legacy Family Office
Vogel Consulting
FAMILY WEALTH COUNSELLING – OTHER WEALTH MANAGEMENT ORGANIZATIONS
NOMINEES
Legacy Capitals
Mack International
Tamarind Partners
The Williams Group
Wealth Legacy Advisors
SOLUTIONS FOR "INTERNATIONAL AMERICANS"
NOMINEES
Citi Private Bank
PKF O'Connor Davies
UBP Investment Advisors
TECHNOLOGY CATEGORIES
PORTFOLIO MANAGEMENT
NOMINEES
Addepar
Envestnet
InvestEdge
Private Wealth Systems
Smartleaf
Solovis
MyVest
CLIENT COMMUNICATIONS
NOMINEES
Black Diamond Wealth Platform
Empire Software
InvestCloud
SEI Archway
Summitas
Vestmark
Wealth Dynamix
CLIENT REPORTING
NOMINEES
BaseVenture
Black Diamond Wealth Platform
BNY Mellon's Albridge
Envestnet
FundCount
InvestCloud
SEI Archway
COMPLIANCE
NOMINEES
Appway
BITA Risk
BNY Mellon's Albridge
Laserfiche
Orion Advisor Services
Wealth Dynamix
CRM SYSTEM
NOMINEES
Backstop Solutions Group
Empire Software
Redtail Technology
SS&C Salentica
Wealth Dynamix
OUTSOURCING/BUSINESS PROCESS OUTSOURCING
NOMINEES
Archer
BNY Mellon's Albridge
Canoe Intelligence
FIS
SEI Archway
SS&C Advent
ACCOUNTING
NOMINEES
Datafaction
FundCount
Orion Advisor Services
Private Wealth Systems
SEI Archway
SS&C Advent
ONBOARDING
NOMINEES
Advisor Group
Appway
Docupace Technologies
Laserfiche
Wealth Dynamix
INNOVATIVE CLIENT SOLUTION – TECHNOLOGY PROVIDERS
NOMINEES
BITA Risk
Black Diamond Wealth Platform
iCapital Network
iPaladin
Masttro
Private Wealth Systems
Redtail Technology
Solovis
INNOVATIVE CLIENT SOLUTION – OTHER WEALTH MANAGEMENT ORGANIZATIONS
NOMINEES
BNY Mellon's Lockwood Advisors
Carson Group
Cornerstone Family Office
PKF O'Connor Davies
RBC Wealth Management
SEI Private Wealth Management
CHANGE MANAGEMENT PROCESS/BEST IMPLEMENTATION OF A TECHNOLOGY SOLUTION
NOMINEES
Envestnet
Providence Family Offices
SEI Private Wealth Management
SS&C Advent
Wealth Dynamix
INSURANCE CATEGORIES
BEST INSURANCE BROKERAGE PROVIDER
Brown & Brown Insurance
Crystal Private Client, a division of Alliant
Lockton Private Risk Solutions
BEST INSURANCE UNDERWRITER
Winner to be announced at awards dinner
SPECIAL WEALTH MANAGEMENT CATEGORIES
CYBER SECURITY
NOMINEES
Masttro
PURE Insurance
Schillings
WhiteHawk 
HEALTHCARE SERVICES
NOMINEES
Black Bag
Theia Senior Solutions
CONCIERGE/SPECIALIST SERVICE FIRM
NOMINEES
JDJ Family Office Services
Ten Lifestyle Group
Theia Senior Solutions
PROPERTY, HOUSEHOLD & TRAVEL
NOMINEES
Argent Financial Group
Chief Executive Air
JDJ Family Office Services
Tapestry Associates
ART & PRIVATE COLLECTIONS
NOMINEES
Citi Private Bank
Garde Robe
Masttro
Ronald Varney Fine Art Advisors
The Haven Art Group 
LEADERSHIP CATEGORIES
LEADING INDIVIDUAL
NOMINEES
Ballentine Partners – Coventry Edwards-Pitt
Calamos Wealth Management – Jim Baka
Fiduciary Trust Company International – Gail Cohen
Market Street Trust Company – Marianne W Young
Omnia Family Wealth – Steve Wagner
Pitcairn – Rick Pitcairn
Tiedemann Advisors – Craig Smith
LEADING INDIVIDUAL
NOMINEES
Addepar – Eric Poirier
Handler Thayer – Tom Handler
Lowenhaupt Global Advisors – Charles Lowenhaupt
Mack International – Linda Mack
The Rudin Group – April Rudin
Wealth Legacy Advisors – Susan R Schoenfeld
WOMEN IN WEALTH MANAGEMENT
NOMINEES
CIBC Private Wealth Management – Patricia Bannan
Citi Private Bank – Stephanie Luedke
Evercore – Martha Pomerantz
Fiduciary Trust Company – Stacy Mullaney
GenSpring | SunTrust Private Wealth – Daisy Medici
Mack International – Linda Mack
Market Street Trust Company – Marianne W Young
RBC Wealth Management – Kristen Kimmell
Tiedemann Advisors – Stephanie Cohn Rupp
Wealth Legacy Advisors – Susan R Schoenfeld
WOMEN IN WEALTH MANAGEMENT
NOMINEES
Aspiriant
Ballentine Partners
Brown Brothers Harriman
Hawthorn, PNC Family Wealth
Key Private Bank
OUTSTANDING CONTRIBUTION TO WEALTH MANAGEMENT THOUGHT LEADERSHIP – MFO/WEALTH ADVISOR/MANAGER
NOMINEES
Abbot Downing – Andy Anderson
Ballentine Partners – Coventry Edwards-Pitt
Delegate Advisors – Andy Hart
Fiduciary Trust Company – Jody R King
Lowenhaupt Global Advisors – Charles Lowenhaupt
Northland Wealth Management – Arthur Salzer
Pitcairn – Andy Busser
OUTSTANDING CONTRIBUTION TO WEALTH MANAGEMENT THOUGHT LEADERSHIP – OTHER WEALTH MANAGEMENT ORGANIZATIONS
NOMINEES
AssetMark – Charles Goldman
Envestnet – Jud Bergman
Family Office Exchange – Sara Hamilton
Smartleaf – Gerard Michael
Tamarind Partners – Dr Kirby Rosplock
OUTSTANDING CONTRIBUTION TO WEALTH MANAGEMENT THOUGHT LEADERSHIP – MFO/WEALTH ADVISOR/MANAGER
NOMINEES
Ascent Private Capital Management of U.S. Bank
Ballentine Partners
Bessemer Trust
Evercore
Fiduciary Trust Company
Pitcairn
WE Family Offices
OUTSTANDING CONTRIBUTION TO WEALTH MANAGEMENT THOUGHT LEADERSHIP – OTHER WEALTH MANAGEMENT ORGANIZATION
NOMINEES
BNY Mellon's Pershing
Envestnet
Family Office Exchange
Family Office Real Estate Magazine
Tamarind Partners
TIGER 21
Wealth Dynamix
LIFETIME ACHIEVEMENT
To be announced at the awards dinner
Venue
Mandarin Oriental
Address: 80 Columbus Circle at 60th Street, New York, New York 10023, USA
Winners
NORTH AMERICAN FAMILY OFFICE CATEGORIES
MULTI-FAMILY OFFICE
WINNER
Northland Wealth Management
MULTI-FAMILY OFFICE
WINNER
Matter Family Office
MULTI-FAMILY OFFICE
WINNER
Gresham Partners
MULTI-FAMILY OFFICE
WINNER
CIBC Private Wealth Management
MULTI-FAMILY OFFICE
WINNER
Pitcairn
PRIVATE BANKING CATEGORIES
NORTH AMERICAN PRIVATE BANK
WINNER
Citi Private Bank
NORTH AMERICAN PRIVATE BANK – FAMILY OFFICE SERVICES
WINNER
Citi Private Bank
PRIVATE BANK – CUSTOMER FACING DIGITAL CAPABILITIES
WINNER
RBC Wealth Management
INVESTMENT & ASSET MANAGEMENT CATEGORIES
PRIVATE CLIENT INVESTMENT PLATFORM
WINNER
Citi Private Bank
RESPONSIBLE INVESTING/ESG/IMPACT INVESTING
WINNER
Tiedemann Advisors
INNOVATIVE INVESTMENT SOLUTION OF THE YEAR
WINNER
OppenheimerFunds
ALTERNATIVE ASSET MANAGER
WINNER
Forbes Family Trust
BEST OUTSOURCED CIO
WINNER
Tiedemann Advisors
BEST ASSET MANAGEMENT FIRM SERVING FAMILY OFFICES AND PRIVATE BANKS
WINNER
OppenheimerFunds
MARKETING/PR CATEGORIES
BEST MARKETING OR PR CAMPAIGN
WINNER
Hawthorn, PNC Family Wealth
PRIVATE CLIENT CATEGORIES
LEGAL TEAM OF THE YEAR
WINNER
Handler Thayer
FIDUCIARY OR TRUST SERVICES
WINNER
Bessemer Trust
WEALTH PLANNING
WINNER
AdvicePeriod
CONSULTANTS TO PRIVATE CLIENTS CATEGORIES
TAX ADVICE
WINNER
Anchin Private Client
ACCOUNTANCY ADVICE
WINNER
Anchin Private Client
PHILANTHROPY ADVICE
WINNER
Strategic Philanthropy
FAMILY OFFICE MANAGEMENT CONSULTANCY
WINNER
Tamarind Partners
FAMILY WEALTH COUNSELING – MFO/WEALTH ADVISOR/MANAGER
WINNER
Vogel Consulting
FAMILY WEALTH COUNSELING – OTHER WEALTH MANAGEMENT ORGANIZATIONS
WINNER
Tamarind Partners
SOLUTIONS FOR "INTERNATIONAL AMERICANS"
WINNER
UBP Investment Advisors
TECHNOLOGY CATEGORIES
PORTFOLIO MANAGEMENT
WINNER
Envestnet
CLIENT COMMUNICATIONS
WINNER
Summitas
CLIENT REPORTING
WINNER
Black Diamond Wealth Platform
COMPLIANCE
WINNER
Orion Advisor Services
CRM SYSTEM
WINNER
SS&C Salentica
OUTSOURCING/BUSINESS PROCESS OUTSOURCING
WINNER
FIS
ACCOUNTING
WINNER
SEI Archway
ONBOARDING
WINNER
Appway
INNOVATIVE CLIENT SOLUTION – TECHNOLOGY PROVIDERS
JOINT WINNERS
iPaladin
Solovis
INNOVATIVE CLIENT SOLUTION – OTHER WEALTH MANAGEMENT ORGANIZATIONS
WINNER
SEI Private Wealth Management
CHANGE MANAGEMENT PROCESS/BEST IMPLEMENTATION OF A TECHNOLOGY SOLUTION
WINNER
SEI Private Wealth Management
INSURANCE CATEGORIES
BEST INSURANCE BROKERAGE PROVIDER
WINNER
Lockton Private Risk Solutions
BEST INSURANCE UNDERWRITER
WINNER
PURE Insurance
SPECIAL WEALTH MANAGEMENT CATEGORIES
EXCELLENCE IN SERVICING NORTH AMERICAN CLIENTS
WINNER
BNY Mellon Wealth Management
CYBER SECURITY
WINNER
Schillings
HEALTHCARE SERVICES
WINNER
Black Bag
CONCIERGE/SPECIALIST SERVICE FIRM
WINNER
Theia Senior Solutions
PROPERTY, HOUSEHOLD & TRAVEL
WINNER
Tapestry Associates
ART & PRIVATE COLLECTIONS
WINNER
Ronald Varney Fine Art Advisors
LEADERSHIP CATEGORIES
LEADING INDIVIDUAL
WINNER
Tiedemann Advisors – Craig Smith
LEADING INDIVIDUAL
WINNER
The Rudin Group – April Rudin
WOMEN IN WEALTH MANAGEMENT
WINNER
Market Street Trust Company – Marianne W Young
WOMEN IN WEALTH MANAGEMENT
WINNER
Brown Brothers Harriman
OUTSTANDING CONTRIBUTION TO WEALTH MANAGEMENT THOUGHT LEADERSHIP – MFO/WEALTH ADVISOR/MANAGER
WINNER
Lowenhaupt Global Advisors – Charles Lowenhaupt
OUTSTANDING CONTRIBUTION TO WEALTH MANAGEMENT THOUGHT LEADERSHIP – OTHER WEALTH MANAGEMENT ORGANIZATIONS
WINNER
Family Office Exchange – Sara Hamilton
OUTSTANDING CONTRIBUTION TO WEALTH MANAGEMENT THOUGHT LEADERSHIP – MFO/WEALTH ADVISOR/MANAGER
WINNER
WE Family Offices
OUTSTANDING CONTRIBUTION TO WEALTH MANAGEMENT THOUGHT LEADERSHIP – OTHER WEALTH MANAGEMENT ORGANIZATION
WINNER
Family Office Exchange
LIFETIME ACHIEVEMENT
Alfred P West, Jr
SEI