About
London – 6 March 2014
How mobile are your advisors? How engaged are your clients?
The new value-added advisory processes driving client experience, engagement, efficiency and compliance
At this thought leadership event we will discuss the latest multi-device, multi-channel business models in the advisory process which allow wealth managers to:
combine workflow, CRM, wealth advice and fact finds to create a more efficient and effective client engagement and onboarding experience;
monitor clients circumstances and investments to ensure their portfolios remain suitable and in line with their agreed mandate;
equip and schedule advisors to carry out regular reviews, based on the last meeting's notes, fact find and proposal.
Learn how you can take ownership of your clients and deliver a superior client experience, while at the same time driving efficiency and compliance, systematically and consistently, in an increasingly regulated world.
---
Agenda
| | |
| --- | --- |
| 08:15 am | Registration & Breakfast |
| 09:00 am | Panel Discussion followed by Q & A |
| 10:30 am – 11:00 am | Networking |
---
logistics
Date and Time
Date:
Thursday 6th March • 2014
Time:
8:00 am – 11:00 am
Venue
Grange City Hotel
Address: Grange City Hotel, 8-14 Cooper's Row, London EC3N 2BQ
---
Speakers

Shaun Crowley
UK Sales Director
Objectway
Shaun Crowley started his City career developing software during Big Bang and the introduction of PEPs. He has spent the last 20 years in business development roles for some of the leading Financial Services software and services companies, including ACT, Misys, Pershing and Thomson Reuters. He joined Objectway as UK Sales Director following its acquisition of eXimius from Thomson Reuters.
Objectway has lead the way in the introduction of mobile and other leading digital technology into retail banking and wealth management and eXimius Portfolio Management System, which is used by many of the leading banks and wealth managers in the UK, Europe and globally,is now leveraging these developments to enhance the way that wealth managers and advisors communicate with their clients. Shaun Crowley is also the Chief Executive of a charity that runs various leisure assets and in that role has won awards for the use of social media.

Sebastian Dovey
Former Managing Partner and Co-Founder
Scorpio Partnership
Sebastian is managing partner and co-founder of Scorpio Partnership, established in 1998. The firm is the pre-eminent strategic R&D business hub of the global wealth industry and as of 2014 is owned by Aon Group. Over two decades it has established the now accepted practice of studying the financial habits of the rich and their advisors globally to assist corporate clients in becoming more profitable. In this, Sebastian supports the multinational teams around him in managing their development and execution of creative strategic recommendations surrounding marketing, client journey, business development, brand, M&A, strategy and business efficiency in companies that serve the wealthiest in the world.
Gurpreet Garcha
Partner
Gulland Padfield
Gurpreet Garcha is a Partner in the Wealth Management and Private Banking team at Gulland Padfield. Gulland Padfield is the specialist consultancy that provides strategic advice, interim management and consulting services to Financial and Professional Services businesses. Its teams help institutions become profoundly client-focused and transform their performance and profitability as a consequence. Gurpreet manages the Client Centric Indexwww.clientcentricindex.com and its associated transformation programmes. The Client Centric Index is the world's first on-line free-access diagnostic which enables management teams to assess and benchmark how client focused their institution is – and helps them take the first step towards transforming their business model.
From their offices in the US, Europe and Asia, Gurpreet and the team at Gulland Padfield roll out Client Centric strategy initiatives to leading firms. In the last 12 years, the firm's partners have worked with 8 of the top 10 global banking groups, 11 of the top 20 global private banks, 30 of the top 50 global law firms and 6 out of the top 10 global accounting firms.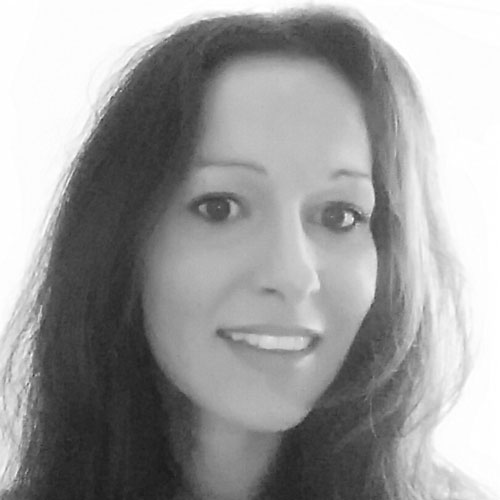 Wendy Spires
Global Head of Research
ClearView Financial Media
Wendy has been a wealth management journalist, researcher and consultant for a decade, covering a huge range of international markets and sub-sectors over that time.
Known as a technology and communications specialist, she has written an array of in-depth reports on issues affecting private banks and wealth managers, ranging from compliance and innovation trends through to client experience, branding and marketing strategies.
As well as speaking at conferences in both the UK and abroad, Wendy also regularly consults for wealth and asset managers, including carrying out research projects among end H/UHNW clients for both internal and external purposes.
---
Register
---