Overview
Wealth and asset managers the world over are urgently seeking ways to optimise the way they make and manage investment portfolios. Sudden shifts in the investment landscape have become the new normal, while both clients and regulators alike are putting the value institutions deliver under unprecedented scrutiny. In a fast-moving world, constructing portfolios that are demonstrably suitable for investors and efficiently managing them has become fraught with complex challenges.
This wide-ranging learning event will address the most urgent issues facing institutions today and point the way forward for firms seeking to thrive rather than just survive as pressures mount. Topics for discussion will include:
The extent to which discretionary investment portfolios can – and should – be customised for the ultimate benefit of investors
How investment preferences are changing amid the rise of robo-advice, and how portfolios can best reflect clients' evolving wants and needs
Where institutions can really differentiate their investment offering and foster long-term, trusted advisor relationships
How institutions can maximise portfolio performance and operational efficiency while also minimising risks
Agenda
08.15 – 09.00 Registration and refreshments
09.00 – 10.30 Panel session and Q&A
10.30 – 11.00 Networking
---
Logistics
Date and Time
Date: Wednesday 15th March - 2017
Time: 8:15 am – 11:00 am
Venue
Park Hyatt
Address: Beethovenstrasse 21, 8002 Zurich, Switzerland
Speakers' Chair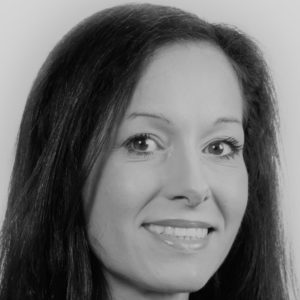 Wendy Spires
Head of Research
ClearView Financial Media
Wendy has been a wealth management journalist, researcher and consultant for a decade, covering a huge range of international markets and sub-sectors over that time. Known as a technology and communications specialist, she has written an array of in-depth reports on issues affecting private banks and wealth managers, ranging from compliance and innovation trends through to client experience, branding and marketing strategies. As well as speaking at conferences in both the UK and abroad, Wendy also regularly consults for wealth and asset managers, including carrying out research projects among end H/UHNW clients for both internal and external purposes.
Speakers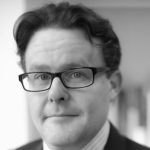 Paul Bebber
Regional Sales Manager UK and Central Europe
Advent
Paul Bebber is responsible for growing and developing SS&C Advent within the wealth, family office and asset management market place and has been growing the SS&C Advent market share in Switzerland and Central Europe for 18 months. Paul joined SS&C Advent in 2013 and has worked in investment and wealth management solutions companies for over 18 years. He started his working career at a Canadian fund management house specialising in fund accounting, portfolio management support and treasury operations and later moved into solution consulting and solution analysis with a private banking software company.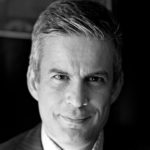 Steffen Binder
Managing Director, Co-founder
MyPrivateBanking
As managing director and a co-founder of MyPrivateBanking Research, Steffen oversees the firm's research agenda and analyst teams. He is also responsible for creating and developing powerful concepts and relevant content to help clients navigate a rapidly changing digital environment.
Prior to his current role Steffen was managing director of Forrester Germany, Switzerland and Austria, which he joined through its acquisition of Forit, a leading European technology research company, of which he was also a co-founder.
As a regular speaker at finance and technology industry events around the globe, Steffen is frequently quoted by leading business media such as the Wall Street Journal, Handelsblatt and the Financial Times.

Luc Filip
Head of Wealth Management Investments
Banque SYZ
Luc Filip joined Banque SYZ SA in January 2015 as Head of Discretionary Portfolio Management and Head of Wealth Management Investments.
Prior to joining SYZ, he held various senior roles at BNP Paribas, Union Bancaire Privée and Reyl&Cie where he was in charge of the management of special discretionary mandates, fund selection and developing quantitative investment tools.
Luc Filip is a CFA charterholder and graduated from the University of Geneva. He is also a lecturer in Economics.

Nicholas Hochstadter
Founder
IBO
Before founding IBO in 2005, Nicholas Hochstadter worked as a portfolio manager at Credit Suisse. Following this, he joined Ferrier Lullin & Cie as head of discretionary portfolio management. At Credit Suisse, he led the PMnet project to design and implement a fully automated system for the portfolio management process. Nicholas Hochstadter is a graduate of the Ecole de Management et de Communication in Geneva.

Yannis Sardis
Partner
BlueLake Associates & Wadsack Family Office
Yannis has an extensive experience in financial markets that spans a period of 20 years.
Indicatively, he was a Vice President in the Fixed Income Arbitrage Proprietary Group of Salomon Brothers in London as a Senior Quantitative Researcher, focusing on the creation of global macro-economic valuation and risk management models and the Group's proprietary trading platform design. He was a founding member of Salomon Smith Barney-Citigroup's Wealth Management Group in Europe and Director of Investments and Product Development, focusing on the provision of quantitative portfolio analytics and multi-asset investment solutions to international high net worth private clients and boutique institutions.
Yannis is a partner of BlueLake Associates GmbH, an independent Swiss-based investment consulting firm which acts as an outsourced CIO for ultra-high net worth clients and family offices, and a partner of Wadsack Family Office GmbH, an independent Swiss-based firm which offers tailored investment solutions and legal, tax, auditing and accounting services to international high net worth individuals and family offices.
Yannis holds a Ph.D. in Mathematics from Warwick University in the U.K.