Overview
Ranked as top wealth management trend on Twitter, the fast-moving and on-trend world of WealthTech, where the key focus is the wealth manager's client experience, is full of innovation.
WealthBriefing – the global subscriber-based newswire – has been exclusively reporting on the wealth management sector for over 16 years. Over this period we have successfully run a global Awards programme celebrating the achievement of the wealth management, private client and family office sectors.
For the past six years we have included technology categories in our Asia awards – covering Greater China, India and South-East Asia, but now in 2021 we have decided to separate these categories from the main Awards and give prominence to WealthTech companies with their own WealthBriefing Awards process.  We anticipate a return to the existing format in 2022 once we are able to host The Annual WealthBriefingAsia, Asia gala dinner in Singapore.
Categories
For those new to the awards, the categories are focused around three main client-experience focused areas:
Experts (individuals and teams)
Products
Services
Regions
Pan-Asia (Covering the entire Asia region)
India (Covering the entire sub-continent)
Australia/New Zealand
A full list of the categories and entry form is available here.
Judging Process
The judging process will be guided and assisted by a panel of independent experts , each of whom has been actively involved in the wealth management industry for many years and have an in-depth knowledge of the WealthTech sector.
Supported by the long-running and well regarded publication WealthBriefingAsia, winning an WealthTechAsia Award sets organisations and individuals apart from their peers and is a tangible demonstration that they have something special to offer, rewarding achievement and showcasing top class performance and innovation.
For further information on categories and sponsorship opportunities please contact:
andrew.deane@clearviewpublishing.com
For more information about the awards process please contact:
Key Dates
Key Dates for Your Diary
Nominations open –  Now
Nominations deadline - 17th May 2021
Finalists and Winners notified of their success – 31st May 2021
Public announcement of Winners - 30th September 2021
Commended and Winner Videos
About our Sponsors
Category Sponsors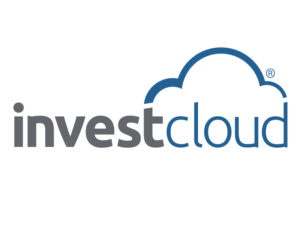 InvestCloud is a global company specialising in digital platforms that enable the development of financial solutions, pre-integrated into the Cloud. The company offers on-demand client experiences and intuitive operations solutions using an ever-expanding library of modular apps, resulting in powerful products. Headquartered in Los Angeles, InvestCloud has over 20 global offices including New York, London, Geneva, Singapore and Sydney, supporting trillions in assets across hundreds of diverse clients – from the largest banks in the world to wealth managers, asset managers and asset services companies.
---
Winners
General WealthTech Categories (Pan-Asia)
Overall Asia WealthTech Provider
Avaloq
Lu International - Highly Commended
IMTF Banking Software - Highly Commended
Onboarding product
IMTF Banking Software Pte. Ltd
Contemi Solutions - Highly Commended
TrustQuay - Highly Commended
Client Lifecycle Management
IMTF Banking Software
CRM Provider
InvestCloud
WIZE by TeamWork Highly Commended
Transaction Processing Solution
Avaloq
ERI Banking Software - Highly Commended
Portfolio Management
Charles River
Investment Platform
UBS
Moonfare - Highly Commended
Innovative Solution
WIZE by TeamWork
UBS Partner - Highly Commended
KlarityRisk - Highly Commended
Symphony Highly Commended
Structured Products Solution
Vestr
Suitability
NICE Actimize
Front Office Solution
Bank Julius Baer
InvestCloud - Highly Commended
Data Provider
FactSet
Risk Monitoring and Management
KlarityRisk
Client Reporting
Fundcount
Factset - Highly Commended
Core Banking Software
ERI Banking Software
Bank Julius Baer - Highly Commended
Family Office Solution
FundCount
Robo Product or Platform
Valuefy
EAM Platform
Valuefy
Artificial Intelligence (AI) Application
Avaloq
Newcomer/Start-up
BITE Investments
Client Communication Solution or Tool
Contemi Solutions
Digital Offering
Moonfare
Valuefy - Highly Commended
Client Accounting
FundCount
RegTech & Compliance Categories (Pan-Asia)
Innovative Compliance/RegTech Product
Apiax
KYC Product
IMTF Banking Software
KlarityRisk - Highly Commended
Regulatory Reporting
Kaizen Reporting
Individual & Leadership WealthTech Categories (Pan-Asia)
Growth/Business Development Strategy/Acquisition
WIZE by TeamWork
Symphony - Highly Commended 
Regional Management Team/CEO
Contemi Solutions
Innovator of the Year
Additiv AG
Leading Individual
Lakshey Gangwani
General WealthTech Categories-Australasia
Overall WealthTech Provider
CREALOGIX
Innovative Client Solution
TrustQuay
---