Overview
Taking place in One America Square Conference Centre on 2 October 2013, this WealthMatters event will bring together luminaries from across the wealth management industry. Together with your senior wealth management peers, discussions will focus around business-critical developments and share invaluable case studies and best-practice insights.
Agenda
Room One (Ludgate)
Room Two
Room Three
08:00-09:00
Registration & Breakfast
09:00 – 10:00
Are equities the way forward for 2014?
Strategy Q&A
10:00-10:20
Morning Break
10:20 – 11:20
Latest Thinking on Client Experience
Smart Beta Panel
11:20 – 12:00
Networking Break
12:00 – 13:00
Compliance and Regulation demands
  Technology Q & A
Implications of Fed Tapering (SPDR ETFs)
---
Logistics
Date and Time
Date: Wednesday 2nd October - 2013
Time: 8:00 am – 1:00 pm
Venue
America Square
Address: 1 America Square, 17 Crosswall, London, EC3N 2LB
Speakers

Matt Claxton
COO
Standard Bank Group
Matt Claxton joined Standard Bank in February 2012 from Barclays Wealth in Jersey, where he was Operations Director.   At Standard Bank he is responsible for the infrastructure functions that support the offshore businesses in the Isle of Man, Mauritius and Jersey. 
Matt has a strong background in leading change delivery and process transformations in financial services, having worked for RBS Group and GE Capital.  Before he moved into the finance industry Matt was in the British Army, serving for 5 years as an infantry officer.

Ian Cornwall
Director of Regulation
Wealth Management Association
Ian has almost 30 years' experience as a risk and compliance professional.   He started his regulatory career in 1986 with the Surveillance Division of the London Stock Exchange which evolved into The Securities Association, which regulated stockbrokers, where he was a senior manager. He spent many years as a main board members and Compliance Director of one of the largest private client investment managers and stockbrokers in the UK.
Ian is Director of Regulation at the Wealth Management Association ("WMA"). His role entails constant contact with the UK regulator, the FCA at all levels and other organisations such as HM Treasury, Financial Ombudsman Service and the Financial Services Compensation Scheme. He is involved all areas of policy development and provides regulatory support to WMA's member firms.
Ian is a Chartered Accountant and Chartered Wealth Manager. He is a member of the examination panel for the Applied Wealth Management paper which is a constituent of the CISI Masters in Wealth Management and sits on the Committee overseeing CISI's role as an Accredited Body. In 2009 he was voted by his peers Compliance Personality of the Year! He speaks regularly on a range of regulatory topics.

Phil Cutts
CEO of UK Private Banking
Credit Suisse
Phil Cutts is Chief Executive Officer and Head of Credit Suisse's UK Private Banking business, based in London. He is also a Board member of Credit Suisse (UK) Limited, the bank's Private Banking legal entity. His responsibilities include growing the bank's wealth management business in London, both for the UK and international market areas, and ensuring a robust risk and control environment. He also chairs the Credit Suisse UK Private Banking Executive Committee.
Phil is a Chartered Accountant and also holds a B.Sc. in Economics from the London School of Economics and Political Science.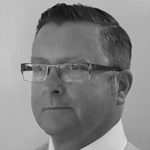 Steve Dyson
Director
Investment & Wealth Management Consultants
Steve is a founding director of Investment & Wealth Management Consultants. He has over 30 years experience in the financial services industry and has held senior positions in the wealth management sector as operations director for Schroders Private Bank, and head of product development for State Street's wealth manager services division. In addition, Steve has worked at The Bank of New York where he managed their enterprise level global banking relationships and at Citisoft Consultants where he was head of European business development. Steve brings a unique insight into industry trends and challenges given his senior roles within wealth management, investment operations, outsourcing and consulting.

Andrew Fisher
Advisor
Andrew has held a number of other senior positions in the financial services industry, including most recently chief executive of Towry. Prior to this, Andrew was CEO of Cox Insurance Holdings Plc and Coutts Group, and a senior adviser to the Carlyle Group. In May 2006, Andrew led the acquisition of Towry Law by John Scott & Partners, which he joined as Chairman in August 2004, becoming executive chairman and CEO in September 2005. Since then, under Andrew's leadership, Towry has grown significantly to become one of the leading wealth advice businesses in the UK.
Andrew has over 20 years of experience in the financial services industry. His career started as a graduate trainee with Unilever and he then joined Coopers and Lybrand (now PwC) becoming a partner in their consultancy practice. From there he moved to Standard Chartered Bank, spending time in Hong Kong as commercial director of their fee earning businesses: private banking, asset management, custody and institutional and private trusts.

Kevin Gardiner
Managing Director & Chief Investment Officer
Barclays
Kevin joined Barclays in September 2009. He is a member of the Investment Committee that shapes asset allocation views for client portfolios, and leads the EMEA strategy team.
Prior to joining Barclays, Kevin was Global Head of Equity Strategy at HSBC's investment banking unit in London, which he joined in 2003. He has worked at several other investment banks and the Bank of England in a financial market career covering more than twenty years. In 1994, while working as an economist at Morgan Stanley, he wrote the "Celtic Tiger" report on the Irish economy.

Dr Tim May
CEO
APCIMS
Dr Tim May is Chief Executive Officer of APCIMS, the Association of Private Client Investment Managers and Stockbrokers.
Up until October 2010, Dr May was a member of the Executive Management Team at Euroclear and Chairman of Euroclear UK & Ireland, EMXCo and Xtrakter.  Dr. May joined the Euroclear Group as Chief Executive Officer of CRESTCO and a member of the Euroclear Executive Team in 2004.
Previously, Dr. May was Chief Operating Officer (COO) of Gerrard, the UK private client wealth management company. Prior to joining Gerrard in 2002, Dr. May was head of UK Operations and joint IT Head Worldwide for Investec. Before this, he was COO of Carr Sheppards Crosthwaite and Sheppards.
His commercial career began at Chemical Bank, followed by seven years at Citicorp and later at the stock-broking firm Scrimgeour Vickers Asset Management. Before embarking on a career in finance, Dr. May was a teacher for several years. He continues to lecture from time to time, primarily in the UK securities marketplace on a wide variety of topics.

Dimitris Melas
Managing Director and Global Head of New Product Research
MSCI
Dimitris Melas is Managing Director and Global Head of New Product Research at MSCI. Dr Melas and his team are responsible for all research efforts to enhance existing MSCI indices and to develop new index methodologies. The team is also responsible for conducting research, publishing articles, and giving client and conference presentations to promote the use of MSCI indices in the institutional investment process.
Prior to joining MSCI, Dr Melas worked at HSBC Asset Management where he was Head of Research and Head of Quantitative Strategies, leading a team of analysts and fund managers that provided analytical research to the global asset management business and managed several quantitative equity portfolios. At HSBC, he was also a member of the Global Investment Strategy Group, a committee of CIOs and other senior investment professionals that were responsible for setting investment strategy and asset allocation policy for all balanced and multi-asset class portfolios managed by HSBC Asset Management

Antoine Moreau
Deputy CEO & Co-Founder
Ossiam
Mr Moreau has held trading positions in interest rate, funds and equity derivatives for 15 years. Prior to co-founding Ossiam, he was global head of fund derivatives and exotic equity derivatives trading at Calyon, and before that head of fund derivatives trading for Europe at Société Générale. He is a graduate of the Ecole Polytechnique, the ENSAE and the French Institute of Actuaries. Ossiam, which Mr Moreau co-founded in 2009, is an affiliate of Natixis Global Asset Management. The firm is headquartered in Paris and was the first specialist smart beta investment manager to offer access to multiple financial asset classes via a diverse range of specialist ETFs based on quantitative and fundamental analysis. The Ossiam team has extensive experience in fund management, ETF structuring, fundamental and quantitative research and trading.

Simon New
Director, Wealth and Asset Management
EY
Simon has been with EY since 2010 and leads the UK Wealth Management Performance Improvement team.
With over 20 years of consulting and industry experience, he has worked with a broad range of private banks, wealth managers and retail banks, providing market insight, defining client propositions, shaping strategy and running a range of transformational change programmes.
Servicing the range and complexities of wealth management providers, Simon and his team support clients in meeting their business objectives whilst responding to the ever-increasing demands of regulators and clients.
Simon's breadth of personal experience includes market assessment and strategies, merger integration, client proposition development, operational design and efficiency, advisor effectiveness and technology change.

Aleem Siddiqui
Investment Director and Head of ETF Strategies
Close Brothers Asset Management
After working in hedge funds and alternative investments for eight years, Mr Siddiqui joined Close Brothers Asset Management in 2010 to help establish their alternatives and ETF research effort. He is also the Fund Manager for the three Tactical Select Passive unit trusts within the Close Discretionary Funds umbrella

Simon Smith
ETF Strategy
Simon Smith is the founder of ETF Strategy, a leading source ETF news, reviews and strategy. The site provides extensive coverage of ETFs and indices, and has a growing audience of 10,000. Simon started his career at JP Morgan, where he worked as a fund performance and attribution analyst, before moving to State Street Global Advisors, where he was a senior portfolio analyst within the European active equity team. Latterly, he was a senior investment communicator in the global equities team at Gartmore/Henderson.

Mark Spiers
Head of Wealth Management
Bovill
Mark's team provides advice and support predominantly to clients in the wealth management and private banking sector. He has 16 years of experience in the financial services industry. Mark has held the MLRO (CF11) role for several institutions and has been head of compliance (CF10) in the UK for Emirates NBD and Kleinwort Benson. Mark has also worked in compliance for UBS Wealth Management, focusing on anti-money laundering in London, Zurich and other financial centres. He has experience of UK, EU and US regulations, in particular their application to the wealth management industry and has a strong commercial focus and understanding of the wealth management sector. In addition to his work in-house, Mark has provided training and consulting to a number of brokers, banks, accountancy and law firms and has a deep interest in financial crime, suitability and governance matters.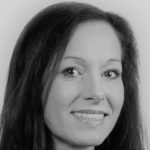 Wendy Spires
Head of Research
ClearView Financial Media
Wendy has been a wealth management journalist, researcher and consultant for a decade, covering a huge range of international markets and sub-sectors over that time. Known as a technology and communications specialist, she has written an array of in-depth reports on issues affecting private banks and wealth managers, ranging from compliance and innovation trends through to client experience, branding and marketing strategies. As well as speaking at conferences in both the UK and abroad, Wendy also regularly consults for wealth and asset managers, including carrying out research projects among end H/UHNW clients for both internal and external purposes.

Cath Tillotson
Managing Partner
Scorpio Partnership
Catherine Tillotson oversees the research activities of Scorpio Partnership and the development of strategic recommendations for client projects. In addition, she leads both Scorpio Partnership's annual Global Private Banking KPI Benchmark and the Futurewealth project.
The Global Private Banking KPI Benchmark identifies and tracks the performance of 224 wealth management firms around the world that together manage an estimated 82 per cent of global managed wealth. Meanwhile, Futurewealth is the largest online survey of global wealth trends with end-HNW consumers.

Alessandro Tonchia
Co-Founder
Finantix
Alessandro is a Founder of Finantix. As Strategy Director, he focuses on the company's growth and long-term product direction.
Alessandro has worked in product development and was responsible for large implementations of the company's wealth management solution at Tier 1 banks.
Before establishing Finantix, he was a consultant specialising in the areas of process management, collaboration and CRM.
Alessandro studied philosophy and Artificial Intelligence (at the time of the first wave of AI) at both UCLA (Los Angeles) and LMU (Munich). He has a passion for financial technologies, languages and history.

Simon Turner
CTO
Equipos
He began his career as a developer in Australia working on Unix based accounting systems for a UK based firm called Tetra Ltd.Since then Simon has had a number of roles all of which have either been for software product or consulting companies. Despite a stint with Oracle (as a Microsoft evangelist) Simon has always been mainly focused on Microsoft technologies, in particular .Net and SharePoint.
Most recently and prior to joining Equipos Simon was Director of Consulting Services for Hitachi Consulting, a global technology consulting firm. Prior to Hitachi Simon work for Wipro as Senior Practice Manager for the Microsoft EMEA practice and before that for a UK based consulting firm called Conchango which later became EMC Consulting.
Before Conchango Simon had a number of roles including CTO and Group Development Director for a number a small and medium sized UK based software firms.
Simon has always been heavily focused on Microsoft as a technology platform and was a member of Microsoft Developer Advisor Council for the Office 14 development (Office/SharePoint 2010). He has a very strong development background with extensive experience in most .Net technologies including C#, Silverlight, Workflow, WCF and XNA.

Roy Wood
Sales and Marketing Director
Advanced 365
Co-founder of a leading IT managed services division, Advanced 365, part of Advanced Computer Software (ACS PLC) 
12 years sales and marketing experience across private, public and non for profit market sectors,  Roy has worked at Advanced for 11 years in a range of Account Management and Business Development roles.
Register
This event has already taken place.
---