Overview
Following our successful event last April, we would like to invite you to the third annual Hong Kong WealthMatters on 27 March 2014 at the Grand Hyatt.
The feedback from delegates attending last year's event has been excellent, so we are confident that March's WealthMatters will be equally as lively and informative.
Attendance is complimentary, but spaces are limited. You can also earn up to three CPD hours for attending this event, at no charge.
Agenda
| | | |
| --- | --- | --- |
| 8:00am – 9:00am | | Registration and breakfast |
| 9:00am – 10:00am | | Investment Management Q&A: What Does The Future Hold? |
| | | An exploration of the key issues in investment management, looking back at what we've learned already in 2014 and how to move forward:Client investment suitability and the re-shaping of the investment advisory model in wealth management business today In the fourth quarter of 2013, Japan saw a record trade deficit. Despite the initial success of Abenomics, are the current issues a temporary glitch or is Japan on the edge of a precipice? Goldman Sachs told WealthBriefing Asia that there was a 90% probability of a crisis in China in the next 10 years. How wary is the wealth management industry of a looming crisis? Country Focus: Vietnam |
| Speakers: | | Johnny Heng, Head of Investment Services, Coutts Todd James, Head of Investment Services & Advisory, Lombard Odier Rickesh Kishnani, CEO, Platinum Whisky Investment Fund Fabian Salvi, Director, Dragon Capital Steven Seow, Head of Asia Wealth Management, Mercer Robert Horrocks, Chief Investment Officer, Matthews Asia CHAIR: Stephen Harris, CEO, ClearView Financial Media |
| 10:00am – 10:30am | | Morning Break |
| 10:30am – 11:30am | | Wealth Management Strategy: Philanthropy And The Next Generation |
| | | This panel, comprised of veteran wealth management executives and legal experts, will discuss issues the industry faces with regards to the upcoming next generation of clients as well as the current themes in philanthropy. Discussion points will include:Trends in the motivation of donations and current popular causes Value-Based Investments and the dilemma of causes versus returns The next generation and self-directed investing Using technology and social media to attract younger clients Keeping family clients as wealth passes to the next generation |
| Speakers: | | Cynthia D'Anjou-Brown, Head of Philanthropy Advisory, North Asia and Family Governance Advisor, Private Wealth Solutions, HSBC Ignatius Chong, Chairman of Coutts Institute, Asia Michelle Chow, Consultant, Withers Richard Norridge, Head of Asia Private Wealth practice, Herbert Smith Freehills Philippe Legrand, Chief Executive Officer, London & Capital Asia CHAIR: Bruce Weatherill, Chairman, ClearView Financial Media |
| 11:30am – 12:30pm | | Networking |
---
Logistics
Date and Time
Date: Thursday 27th March - 2014
Time: 8:00 am – 12:30 pm
Venue
Grand Hyatt
Address: Grand Hyatt, 1 Harbour Rd, Hong Kong
Speakers

Ignatius Chong
Chairman, Coutts Institute, Asia
Coutts
Iggy Chong has worked at Coutts since 1994 when the bank established an office in Hong Kong, and became the Chairman for Coutts Institute, Asia in 2012. He also leads the team of private bankers and staff focusing on the Hong Kong market.
Iggy has close to 30 years' experience in the financial industry. Prior to joining Coutts, he held a number of senior roles at the Royal Bank of Canada in British Columbia and Hong Kong between 1982 and 1994. He moved to Hong Kong to launch RBC's Asian private banking operations.
Born in Singapore, Iggy emigrated to Vancouver in 1977. He graduated from the University of British Columbia in 1982 with a Bachelor of Commerce degree in Finance and obtained the Chartered Financial Analyst qualification in 1996.

Michelle Chow
Consultant
Withers
Michelle Chow has a broad range of experience on charity law, including advising on the setting up of charitable organizations for universities, schools, banks, corporations and individuals. She also advises on donation agreements, the use of funds for charitable purposes, making and receiving donations, charities operations, compliance and dealing with the Hong Kong Inland Revenue Department and Companies Registry. She currently sits on the board of a number of charities in Hong Kong. Michelle also advises on all matters in relation to discretionary trusts and wills drafting. Michelle is admitted in Hong Kong and England & Wales.

Cynthia D'Anjou-Brown
Head of Philanthropy Advisory, North Asia and Family Governance Advisor, Private Wealth Solutions
HSBC Bank
Cynthia D'Anjou-Brown has gained a wealth of experience working in the non-profit sector over the past 30 years. As a social worker in Canada she started her career as a counsellor and later move into non-profit management and community development and planning.
In Hong Kong she has specialised in consulting with respect to family philanthropy, non-profit management, and fund-raising, and has been extensively involved with family governance engagements.
Previously, Cynthia was a vice-president at the United Way of Greater Toronto, the largest community funder of social services in the city. Before joining the United Way, she was the executive director of a municipal social planning organisation responsible for community needs assessments, coordination of NGOs, public policy analysis, and new service development.
Cynthia has pursued her passion for generating support for non-profits as a professional and volunteer with several grant-making organisations. This has naturally led her to helping wealthy families with their philanthropic pursuits and their family governance

Stephen Harris
CEO
ClearView Financial Media
Stephen Harris is chief executive of ClearView Financial Media, publisher of global wealth management news sites WealthBriefing, Family Wealth Report and WealthBriefingAsia; as well as compliance, tax and remuneration-centred Compliance Matters, Offshore Red and Executive Compensation Briefing respectively. He has 25 years' financial publishing experience, 17 years of which have been running growth companies.

Johnny Heng
Head of Investment Services
Coutts
Based in Singapore, Johnny is responsible for investment services in Asia, which comprises Coutts' Asia portfolio services teams of active advisory services and tailored portfolio services.
Formerly as a managing director at Credit Suisse, he headed investment consulting teams for ultra-high net worth individuals and family offices. Prior to joining Credit Suisse, he worked with one of the largest family investment offices in Singapore, where he was responsible for asset allocation and investments.
He has also held posts London, New York and Singapore with the Government of Singapore Investment Corporation, where he was head of quantitative equities division as well as head of global equities trading division.
Johnny is presently a member of the board of directors of the National Kidney Foundation Singapore, a non-profit organisation that provides kidney dialysis treatment, rehabilitative care and prevention programmes.

Robert Horrocks
Chief Investment Officer
Matthews Asia
Robert Horrocks is chief investment officer at Matthews Asia and a portfolio manager for the firm's Asian Growth and Income and Asia Dividend strategies.
Before joining Matthews in 2008, Robert was head of research at Mirae Asset Management in Hong Kong. From 2003 to 2006, he was CIO of Everbright Pramerica in China, establishing its quantitative investment process.
Robert started his career as a research analyst with WI Carr Securities in Hong Kong before spending eight years working in several different Asian jurisdictions for Schroders, including stints as country general manager in Taiwan, deputy CIO in Korea and designated CIO in Shanghai.
Robert earned his PhD in Chinese Economic History from Leeds University and is fluent in Mandarin.

Todd James
Head of Investment Services and Advisory
Lombard Odier
Todd James, originally from Canada, has over 15 years of experience in investment banking and private banking. His experience covers derivatives trading, debt capital markets and investment advisory. After graduating with an MBA from the University of Toronto, he spent eight years in London with several banks including Bank of Montreal and Royal Bank of Scotland.
He moved to Asia in 2001, working for HSBC, where he was the head of Investment Advisory Group for HSBC Private Bank, Hong Kong. Todd joined Lombard Odier in 2013 as head of Investment Services and Advisory. He and his team provide investment advice and solutions to individual clients with Lombard Odier's award-winning discretionary and advisory portfolio management services. He is the author of Interest Rate Derivatives: A Practical Approach, published by Risk Books, UK, in 2006

Rickesh Kishnani
Chief Executive
Platinum Whisky Investment Fund
As one of the leading experts in the fine wine and spirits industry, Rickesh combines a strong network of private clients with the experience of creating successful businesses across Asia and the US. In 2014 Rickesh launched the world's first private equity whisky fund - Platinum Whisky Investment Fund – which offers investors a unique opportunity to capitalize upon the exponential, world-wide growth in demand for rare single malt Scotch whisky. He also currently serves as chief executive of Platinum Wines, a premium wine and spirits distributor established in 2006. Headquartered in Hong Kong, Platinum Wines has a dedicated team of in house wine/whisky specialists managing over 3,000 private clients in Hong Kong, Singapore, Mainland China, Malaysia, Vietnam and Australia

Philippe Legrand
CEO
LCA Solutions
Philippe is CEO and co-founder of LCA Solutions, an award winning multi-family office that services high net worth clients as a one stop solution. Beyond a standard wealth management offering and corporate advisory solutions for the family business, LCA offers family governance guidance and also provides a forum to source answers to numerous non-financial issues (succession & generational transfer, legal structuring, immigration, family charters etc.).
Philippe has accumulated more than 30 years of senior management experience with international banks in private, corporate and investment banking.
Before founding LCA in 2010, he developed the Asian private banking platform for Rabobank/Sarasin in the late 1990s and subsequently headed the private banking North Asian operations of ABN AMRO. He was previously deputy CEO of BNP Paribas Wealth Management, North Asia, a group for whom he worked for over 13 years.
Based in Hong Kong since 1995 he has also worked in Europe, North America and India; Philippe is a regular speaker at wealth management and asset management conferences in Asia as well as being a judge for various awards within the industry.
Philippe won the Asian WealthBriefing 2017 Award for "Outstanding contribution to wealth management thought leadership".

Richard Norridge
Partner & Head of Private Wealth – Asia
Herbert Smith Freehills
As head of Herbert Smith Freehills' private wealth practice in Asia, Richard acts for HNW individuals, their families, private banks and other advisors across Asia on a range of contentious and non-contentious trust and probate issues together with charitable and family company matters.  Richard also has extensive experience in acting for international banks and individuals in cases involving fraud.  He has been recognised as a leading practitioner by both the Legal 500 and Chambers.  Richard is qualified in both Hong Kong and England and worked with Allen & Overy in London for nearly eight years prior to moving to Hong Kong in 2011.

Fabian Salvi
Director, Client Group
Dragon Capital
Fabian graduated in 2002 as commercial bank employee from KV Zurich Business School Horgen, Zurich after a traditional 3-year Swiss bank apprenticeship with Credit Suisse.
In 2003, he moved to Hong Kong to work on the relationship management side for the private banking division of Credit Suisse. Fabian extended his knowledge in the investment area as an investment advisor in the active advisory team of LGT Investment Management in Hong Kong, the investment competence centre of the Princely bank of Liechtenstein in Asia. He was building up the third party fund capabilities in the region and was involved in the set up of the active advisory division.
Fabian joined Dragon Capital in Ho Chi Minh City in May 2008 and is head of the Client Group.

Steven Seow
Executive Director
Singapore Consultancy
Steven Seow is the founder and executive director of Singapore Consultancy. He has more than 16 years of working experience in banking and consulting. Prior to running Singapore Consultancy, he was the Asia head of wealth management for Mercer (2013-2017) and a director in EY Advisory (2008-2013). Over the course of his career, he has also worked in Citi Private Bank, IBM, PwC Consulting and Odyssey.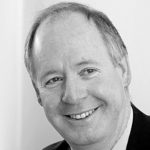 Bruce Weatherill
Chief Executive
Weatherill Consulting
Bruce is a chartered accountant with over 37 years financial services experience, previously a partner in PwC, latterly as Global leader of their Wealth Management practice and the key driver of their bi-annual Wealth Management Report. Bruce is now CEO of Weatherill Consulting providing advice on client centricity and wider strategic matters to wealth managers. He is the author of The Value of Trust: the quest by Wealth Managers for Trusted Advisor status and a number of other thought leadership reports. Bruce is chairman of ClearView Financial Media and a non-executive of a number of companies including Fidelity Holdings UK, The Wisdom Council, ComPeer, JDX Consulting and Ten Group.
Register
This event has already taken place.
---