Overview
This summit event will bring together luminaries from across the industry. Together with your senior wealth management and family office peers, discussions will focus around business-critical developments and share invaluable case studies and best-practice insights.
The event will be split into three sections offering you the chance to take part in a range of discussions that best suit the needs of your organisation.
Agenda
| | | |
| --- | --- | --- |
| 8:00am – 9:00am | | Registration and breakfast |
| 9:00am – 10:00am | | Economic and Investment Outlook |
| | | This panel will discuss pressing issues in Asia-Pacific today. Wealth management experts will share their insight and experience on subjects including:Impact of Fed tapering on Asian economies Alternative investments and passion assets The rise of private equity in Asia Wealth structuring, succession planning and special purpose vehicles Asian investment trends towards UK & Europe |
| 10:00am – 10:20am | | Morning Break |
| 10:20am – 11:20am | | Technology and Operations Q&A |
| | | This panel will be addressing topics around some of the biggest challenges wealth managers face when it comes to technology, including perspectives from consultants, providers and end users on the following areas:How technology can enable FATCA compliance; New thinking on client reporting; Efficient cross-border client onboarding; KYC implementation – compliance versus efficiency Client digital engagement |
| 11:25am – 12:25pm | | Wealth Management Strategy |
| | | Bringing together wealth experts from across the industry, this panel will discuss key themes that wealth managers and financial advisors currently face:Jurisdictional risk in wealth structuring Internationalisation of Asian families How to advise a family's philanthropic endeavours Wealth management model: what will prevail in Asia? How to hire and attain the best advisors |
---
Logistics
Date and Time
Date: Thursday 29th May - 2014
Time: 8:00 am – 1:00 pm
Venue
Raffles Hotel
Address: 1 Beach Rd, Singapore 189673
Speakers

Hans-Peter Borgh
Group Head of Wealth Management, Member of the Management Board
Banque Internationale a Luxembourg
Hans-Peter Borgh was appointed head of wealth management of Banque Internationale a Luxembourg in November 2015. Hans-Peter's responsibilities include leading BIL's private banking and investment related activities in Denmark, Dubai Luxembourg, Sweden and Switzerland. A banker with 20 years experience, Hans-Peter joined BIL from ABN AMRO where he was chief commercial officer Asia & Middle East. Prior to that he was regional head of affluent banking Asia Pacific at ANZ. Hans-Peter started his career at ABN AMRO where he held positions in Amsterdam, London, New York, Hong Kong and Zurich.

Richard Corrigan
Deputy Chief Executive
Jersey Finance
Richard Corrigan joined Jersey Finance as global head of business development from Barclays, where he was most recently a director within the wealth and investment management division. Through his extended team in London, UAE, Hong Kong and India, Richard helps to support member firms in a number of international growth markets and foster closer working relationships with a wide group of industry stakeholders.
A qualified banker, Richard has extensive experience managing business units, coverage teams and clients within international corporate banking and wealth management businesses. He has helped private clients achieve their business and financial objectives with Barclays, and previously at Royal Bank of Scotland Group where he was latterly regional director, financial institutions group.
During his career Richard has acted as board director for trust companies, fund services and investment management businesses.

Pathik Gupta
Asia-Pacific Head of Wealth Management
Scorpio Partnership
Pathik Gupta has over 12 years of experience within the financial services consulting and private banking industries. He joined McLagan, the parent company of Scorpio Partnership, from the private banking division of Credit Suisse. There he held roles in product sales and development as well as in business management. He also gained consulting experience in financial services with KPMG and The Boston Consulting Group.
During his time in the consulting and financial services industry, Pathik has developed a turnaround strategy for the consumer credit business for a large Malaysian bank; executed business process reengineering projects in finance and logistics for global conglomerate; developed risk management methodology for 3 leading banks in Asia and led a front office reorganisation project with harmonized compensation & incentive model for a leading private bank.

Andrew Hendry
Managing Director, Asia
Andrew joined M&G in 2011 as managing director of Asia and is based in its Singapore office. Prior to joining M&G, Andrew advised asset managers, private banks and hedge funds on pan-regional expansion and asset gathering.
Before this he worked for 10 years at The Capital Group Companies, during which time he worked in various groups, including private equity, institutional client relations and global distribution relationships. During his career he has worked in Los Angeles, London, Geneva and Singapore. He has 15 years of experience in the investment management industry.
Andrew is a CFA charterholder and has an MBA from INSEAD and an MA in Economics and French from the University of St. Andrews.

Jonathan Hollands
Managing Director
Carraway Group
Jonathan Hollands is an experienced execu­tive search professional and as managing director of Carraway Group covers all areas of the wealth management sector across the Asia-Pacific region. Jonathan began his career as a headhunter in 1998 when he focused on the German and Swiss markets. Before his return to Asia 12 years ago, Jonathan covered senior management positions across central and eastern Europe. Jonathan's recent successes in the wealth management sector include placing a head of onshore private banking, securing managing director level relationship managers, a head of Hong Kong, senior advisory specialists, China focused bankers and C level officers. Prior to entering executive search Jonathan was a British Army Officer in the 14th/20th Kings Hussars serving in Operation Desert Storm 1991 and in Brunei and Hong Kong in the late 1980's.

Richard Jerram
Chief Economist
Bank of Singapore
Richard Jerram is chief economist for Bank of Singapore where he is responsible for analysing and forecasting global macro developments, as well as being a key member of the investment committee. He joined Bank of Singapore in June 2011.
Richard has been working as an economist for over two decades, initially in Tokyo during the late 1980s bubble, followed by a period running Asia-Pacific forecasting for the Economist Intelligence Unit in London and then studying for a doctorate at the LSE. He returned to Japan with ING Securities in 1996, which was acquired by Macquarie Securities in 2004. In 2009, Richard was appointed Head of Asian Economics and was based in Singapore.

Nadav Lehavy
Managing Director
Sandaire
Nadav Lehavy has been living in Asia and working in its financial services industry for over 20 years, taking a macro-view of the region and the markets. The recurring theme of Nadav's career in Asia has been the starting-up and building-out of financial services businesses. Based out of Hong Kong, Nadav managed AIG Trading Group, a capital markets business unit of AIG, which transacted as a principal and was a provider of risk management services to its clients. Additionally, within AIG's asset management business line, Nadav also was responsible for the expansion of AIG Private Bank's presence in Southeast Asia, based out of Singapore.
Prior to joining SandAire, Nadav launched and managed his own regional consultancy firm that focused on advising financial services companies that sought to expand their respective business presence in Asia.

Reto Merazzi
General Manager, APAC Region
Appway
As general manager for Appway across the APAC region, Hong Kong-based Reto Merazzi has more than 20 years' experience in the international banking sector. Reto's career began in his native Switzerland at Zuercher Kantonalbank until he moved to Credit Suisse where he worked in securities lending and borrowing. He joined UBS in 2000 and after assignments in Singapore and New York was promoted to head of strategic portfolio management APAC in wealth management IT. Reto moved to Hong Kong with UBS in 2010 and joined Appway three years later.
A specialist in business technology, Reto has defined strategies from small local roll-outs to substantial global implementations.

Kimmis Pun
President and Certified Financial Planner
Financial Planning Association of Singapore
Kimmis Pun has three decades of management experience in corporate finance, syndication, global investment and advisory fund management. Equipped with professional investment and financial planning qualifications from the UK, US and Singapore, she is the managing director of BNP Paribas looking after the China market. With a passion to contribute and share, she frequently speaks at seminars, gives lectures at universities and academies as well as being featured in financial magazines and newspapers. Besides her business acumen and self-initiatives in her career advancement, she has made significant contributions to society through charitable movements.

Steven Seow
Executive Director
Singapore Consultancy
Steven Seow is the founder and executive director of Singapore Consultancy. He has more than 16 years of working experience in banking and consulting. Prior to running Singapore Consultancy, he was the Asia head of wealth management for Mercer (2013-2017) and a director in EY Advisory (2008-2013). Over the course of his career, he has also worked in Citi Private Bank, IBM, PwC Consulting and Odyssey.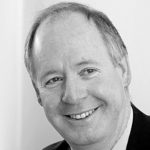 Bruce Weatherill
Chief Executive
Weatherill Consulting
Bruce is a chartered accountant with over 37 years financial services experience, previously a partner in PwC, latterly as Global leader of their Wealth Management practice and the key driver of their bi-annual Wealth Management Report. Bruce is now CEO of Weatherill Consulting providing advice on client centricity and wider strategic matters to wealth managers. He is the author of The Value of Trust: the quest by Wealth Managers for Trusted Advisor status and a number of other thought leadership reports. Bruce is chairman of ClearView Financial Media and a non-executive of a number of companies including Fidelity Holdings UK, The Wisdom Council, ComPeer, JDX Consulting and Ten Group.
Register
This event has already taken place.
---