Overview
The WealthBriefingAsia Summits are large-scale thought-leadership, education and networking events exclusively for members of the WealthBriefingAsia network.
WealthBriefingAsia events encourage intellectual debate on the challenges and opportunities facing the wealth management industry and are designed to be an optimal use of a wealth manager's precious time. They represent an excellent networking opportunity and attendees also accrue valuable CPD hours.
Attendance is complimentary for members for the WealthBriefingAsia network and its partner organisations, but places are limited.
Agenda
| | |
| --- | --- |
| 08:00 – 09:00 | Registration and breakfast |
| 09:00 – 10:00 | Panel session: Maximising Client Conversion Rates: Multi-Disciplinary Strategies To Get Prospects Over The Line |
| 10:00 – 10:30 | Networking and refreshments |
| 10:30 – 11:30 | Panel session: Where Next For Wealth Management Technology? |
| 11:35 – 12:35 | Panel session: Judging The Best Jurisdiction For Your Client: An IFC Exploration |
| 12:35 – 13:30 | Lunch and networking |
---
Logistics
Date and Time
Date: Thursday 16th April - 2015
Time: 8:00 am – 2:00 pm
Venue
Raffles Hotel
Address: 1 Beach Rd, Singapore 189673
Keynote Speaker

Simon Hopkins
Chief Executive
Milltrust
Simon Hopkins is a successful entrepreneur who has been a senior figure in the international investment management industry for more than two decades. In 1996 Simon founded Fortune Group, a diversified multi asset class advisory firm overseeing US$7 billion, went on to become one of the UK's pre-eminent multi-asset class advisory firms with clients in 24 countries. In 2010, Mr.Hopkins founded Milltrust International focusing exclusively on investment management expertise in emerging markets and specialist real asset solutions driven by the changing demographics of the developing world. The firm delivers the industry's first dedicated emerging markets managed accounts platform to global investors. Simon started his investment career at Warburg Securities (now UBS) and went on to hold senior roles at HSBC and Nomura. He also serves as a director of Swallowcourt Limited, a healthcare business, Homevest Advisors, and Novare Fund Manager, an African asset management firm.
Speakers

Laurent Bertrand
Head of Business Insights and Client Information
UBS Wealth Management
Laurent Bertrand is executive director and head of business insights and client information for UBS Wealth Management APAC, based in Singapore. In this role he is responsible for the business transformation of private banking and wealth management for the bank in the APAC region. He leads the development and management of analytic and big data and driving strategic change initiative related to front-office effectiveness, risk and regulations.
Prior to joining UBS, Laurent was an external consultant for operational risk projects at Societe Generale Private Bank's Singapore branch. He also helped to establish Dresdner Bank's first wealth management and private bank offering in Singapore, as well as serving as its chief operation office.

Chuck Bokman
Partner
Capco Consulting
Chuck Bokman is the lead partner at Capco Consulting's Singapore, office responsible for wealth management clients and their transformation projects. After starting his consulting career in the US with Coopers&Lybrand, he spent 18 years with PwC, IBM, and then PwC again in Switzerland. Chuck has recently moved to Singapore to lead the launch of Capco's office in the country.
Chuck brings over 20 years consulting experience, focused on wealth management transformation projects ranging from core banking replacement, to digital strategy. He has worked with most of the major players in the private banking and financial services in Switzerland, Europe, and Asia to solve their most pressing problems including regulatory and compliance issues, CRM/portals, target operating models and core banking system implementation.

Agnes Chen
Director - Funds, Corporate and Trust, Singapore
Orangefield Group
Agnes has operational and management experience of over 11 years in the financial, trust, Compliance and the Fund administration services sector. She is appointed on board the board of directors and is a Resident Manager of Orangefield Trust (Singapore) a Trust Company registered with the MAS in Singapore.
Agnes attained qualification as a trust estate practitioner under the Society of Trust and Estate Practitioners (STEP) and is a qualified practitioner in international compliance and anti-money laundering.

Simon Cornwell
Sales and Marketing Director
Vermillion
Simon is one of the three founding directors of Vermilion Software and is responsible for the development of the global marketing and sales strategy for Vermilion. Simon has over 20 years' experience in application sales and infrastructure both in the City of London and globally. He is based in Singapore.

Elise Donovan
Director, Asia
BVI Finance
Elise Donovan is the director of the Hong Kong-based BVI House Asia, the representative office for the government of the British Virgin Islands in the Asia Pacific region. BVI House Asia was established in 2013 to help manage the 25-year+ relationship that the BVI has with the Asia Pacific region, particularly in the financial services industry. Prior to this appointment, Elise was the executive director of the BVI International Finance Centre, which is responsible for marketing, promotion and reputational management of the BVI's financial services industry. Elise has a wealth of experience in international affairs, economic development and public relations, and has also worked in New York, Washington DC, Nigeria and South Africa. She has written numerous articles about the significant role of the BVI as a world-class international finance centre in the global financial system.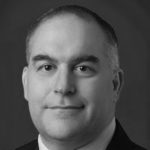 Richard Grasby
Partner
Appleby
Richard Grasby is a Partner in Appleby's Hong Kong office, leading the Private Client, Trusts and Family Office practice.
Richard advises trustees, ultra-high net worth individuals, private trust companies and family offices on the establishment, restructuring and administration of trusts, including special trusts i.e. BVI VISTA, Cayman STAR and Employee Benefit Trusts. He regularly assists in estate administration, succession planning and family governance. Private clients and family offices instruct Richard to advise on the use of corporate vehicles for asset holding and succession planning purposes. Richard is an expert in regulatory law including AML, AEOI, economic substance and licensing and risk management for trust companies. He also advises on collective investment funds, particularly unit trusts and private label funds.
Richard has acted for many of the world's leading trust companies, financial institutions, wealthy individuals and related structures. He has experience with dealing with clients and advisors across the globe.
Richard has over 20 years' post qualification experience with the majority spent in offshore firms. Richard has lived and worked in Jersey, London, the Cayman Islands and (since 2009) Hong Kong. He is admitted as a solicitor in England and Wales and the British Virgin Islands and is a Registered Foreign Lawyer in Hong Kong. He has also been admitted as an Attorney in the Cayman Islands.
Richard is an active member of STEP. He has been on the local executive committee since 2012 and is a former chair. He is on the global steering committees for the Business Families and International Client Special Interest Groups. He is a member of the Academic Community.
Richard is an elected Academician of the International Academy of Estate and Trust Law (the only such offshore practitioner in APAC). He is also a Certified Anti Money Laundering Specialist.
Richard is a lecturer on trusts and family offices for the Hong Kong Securities and Investment Institute and for the Hong Kong University of Science and Technology.
He is a member of the Hong Kong Trustee Association, the Family Firm Institute the International Bar Association and the Investment Migration Council.
Richard is an active speaker at events across the world and a writer for many journals.

Reto Merazzi
General Manager, APAC Region
Appway
As general manager for Appway across the APAC region, Hong Kong-based Reto Merazzi has more than 20 years' experience in the international banking sector. Reto's career began in his native Switzerland at Zuercher Kantonalbank until he moved to Credit Suisse where he worked in securities lending and borrowing. He joined UBS in 2000 and after assignments in Singapore and New York was promoted to head of strategic portfolio management APAC in wealth management IT. Reto moved to Hong Kong with UBS in 2010 and joined Appway three years later.
A specialist in business technology, Reto has defined strategies from small local roll-outs to substantial global implementations.

François Monnet
Managing Director, Chief Operating Officer, Private Banking Asia Pacific
Credit Suisse
Dr. François Monnet has been the chief operating officer for private banking Asia Pacific for Credit Suisse since April 2012. Before that, he was the head of ultra-high net worth for private banking Southeast Asia, Australia and Japan.
François joined Credit Suisse in 2007 as head of private banking Southeast Asia and Australasia. Prior to that, he headed the offshore private client business segment in Asia Pacific at UBS, with an additional focus on the Singapore domestic market. He also worked for UBS in Zurich in mergers and acquisitions. François has substantial experience in business development in the financial and consumer industries across Asia Pacific and Europe, with UBS and Eastman Kodak Corporation.

Mandeep Nalwa
Chief Executive
Taurus Wealth Advisors
Mandeep Nalwa is a wealth advisor with over 20 years of financial services experience. He has managed high net worth client relationships across Asia with leading private banks like HSBC, Merrill Lynch and Citi. He has been the primary advisor on large client portfolios and has been responsible for suitable development and implementation of customised investment advice and portfolio management. Prior to setting up Taurus, Mandeep had spent most of his career with various private banks in the Asia-Pacific region with specific exposure to equities, fixed income, currencies, derivatives and managed assets.
As the chief executive officer of Taurus Wealth Advisors in Singapore, advising HNWIs within the framework of a multi-family office, Mandeep has successfully built up a team of experienced financial advisors, providing unbiased investment advice to the wealthy with total assets under advice currently in excess of S$1 billion.

Damien Piper
Sales Director
smartKYC
Over the past 15 years Damien has worked with leading banks and life insurers in Asia and Europe to find smart technology solutions to improve the customer-facing side of their business. He is based in Singapore and covers the major Asia banking centres.
Damien is the Asia regional director for smartKYC. In that capacity Damien works with private banks and institutional divisions in finding automation solutions to the intensive operational customer due diligence and screening processes.
Damien is a strong believer that to be truly useful, technology solutions must be focused on solving business problems other solutions overlook, and alongside this, enable rapid incremental releases of maturity.

Kimmis Pun
President and Certified Financial Planner
Financial Planning Association of Singapore
Kimmis Pun has three decades of management experience in corporate finance, syndication, global investment and advisory fund management. Equipped with professional investment and financial planning qualifications from the UK, US and Singapore, she is the managing director of BNP Paribas looking after the China market. With a passion to contribute and share, she frequently speaks at seminars, gives lectures at universities and academies as well as being featured in financial magazines and newspapers. Besides her business acumen and self-initiatives in her career advancement, she has made significant contributions to society through charitable movements.

Steven Seow
Executive Director
Singapore Consultancy
Steven Seow is the founder and executive director of Singapore Consultancy. He has more than 16 years of working experience in banking and consulting. Prior to running Singapore Consultancy, he was the Asia head of wealth management for Mercer (2013-2017) and a director in EY Advisory (2008-2013). Over the course of his career, he has also worked in Citi Private Bank, IBM, PwC Consulting and Odyssey.

Herdin Syafari
Director
Rawlinson & Hunter
Herdin has more than 16 years experience in Indonesian and International tax consultancy having previously worked for one of the "Big 4" accounting firms for 11 years. Serving multinational clients from various industries, Herdin also has 5 years of experience working as Head of International Tax Department in Indonesia's largest public energy company.
In addition, Herdin is a certified Indonesian Customs and Trade consultant, with a Customs Certification from the Indonesian Directorate bof Customs and Excise. He has been involved in various customs projects from master list facility application, due diligence, audits and appeals assistance in the tax and customs courts.
Herdin obtained his first degree in Economic and Accounting in Indonesia and a Masters Degree in Business Administration (MBA) from the University of Bath, United Kingdom. He is a Certified Indonesian Tax Consultant, Certified Indonesian Customs Expert and holds a License of Tax Power of Attorney for Tax and Customs Appeal in the Indonesian Tax Courts.

Alessandro Tonchia
Co-Founder
Finantix
Alessandro is a Founder of Finantix. As Strategy Director, he focuses on the company's growth and long-term product direction.
Alessandro has worked in product development and was responsible for large implementations of the company's wealth management solution at Tier 1 banks.
Before establishing Finantix, he was a consultant specialising in the areas of process management, collaboration and CRM.
Alessandro studied philosophy and Artificial Intelligence (at the time of the first wave of AI) at both UCLA (Los Angeles) and LMU (Munich). He has a passion for financial technologies, languages and history.
Register
This event has already taken place.
---