Overview
2014 saw the launch of the WealthBriefingAsia Hong Kong Awards as WealthBriefingAsia set to spread the word about the profession's achievements to a wider audience. For 2015 the awards promise to attract in the region of 250 – 300 senior banking and wealth management professionals.
The awards are focused around three main category groupings:
experts (individuals and teams);
products and services for wealth managers and clients and institutions of all sizes and types.
Independence, integrity and genuine insight are the watchwords of the judging process. This involves specially convened panels of experts drawn from private banks and trusted advisors, and support by relevant third-party organisations.
Winning a WealthBriefingAsia award sets firms apart from their competitors and is a tangible demonstration that they have something special to offer, rewarding achievement, showcasing top class performance and innovation.
We look forward to receiving your entries and seeing you at the 2015 awards ceremony.
Judges
Trusted Advisor Panel

William Ahern
Principal
Family Capital Conservation
William Ahern established Family Capital Conservation in 2008 to focus on providing independent strategic advice to families and intermediaries in complex tax succession and legacy planning. The firm is founded on Bill's 20 years experience in Hong Kong and across Asia in the areas of complex tax, succession and legal issues.
Bill's early career was formed at Hong Kong law firm, Deacons, before he moved to Brisbane. He returned to Hong Kong in 1999 to work in a private client law firm, becoming a director of trust and legal affairs at an international trust company after that. He was managing partner at HSBC's private bank's tax advisory arm until 2008.

Samantha Bradley
Branch Chair
STEP, Hong Kong
Samantha Bradley's extensive experience in the wealth management sector began in Allen & Overy's private client department in 1995. She moved to a family office as lead lawyer in 2002 before joining Withers where she became a partner in its wealth planning department three years later. Samantha helped launch Withers' first Asian office in Hong Kong in 2008 and was its first office managing director and regional head of wealth planning Asia. She is now head of legal and trust management in a mature Hong Kong based single family office. Samantha was appointed branch chair of STEP Hong Kong in January 2013.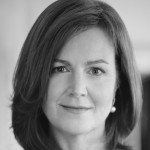 Susan Collins
Consultant
Stephenson Harwood

Martin Crawford
Chief Executive Officer
Vistra
Martin joined Offshore Incorporations as chief executive officer in 2009 and led the company's successful merger with Vistra, a leading provider of fund administration, trust and corporate services in Europe in March 2011. He is CEO of the newly created OV Group with responsibility for its 30 offices covering 21 jurisdictions.
Before joining OIL, Martin was CEO of Labuan IBFC, and was based in Sydney as regional managing director (Asia/Pacific) for Travelex, the world's largest non-bank foreign exchange company prior to that. He joined Travelex after seven years at MLC, (one of the largest fund managers in Australasia), and began his career with six years at Bain & Company in London.

Christiaan De Bruyn
Director of Trust Services
Trident Trust
Christiaan De Bruyn is director of trust services for the Trident Trust Group in Hong Kong, a leading independent provider of corporate, fiduciary and fund administration services with offices in 24 jurisdictions. He focuses on trustee services to family business owners and corporate pension funds, both in Hong Kong and through the other Trident Trust offices. Christiaan is a chartered accountant with 29 years experience, the first 12 years working as an auditor for Deloitte in South Africa and the Benelux, the next 12 years' working in the fiduciary industry in Jersey and the last five years in Hong Kong.

Tim Gibson-Tullberg
Head of Global Private Wealth Management
Sheffield Haworth
Tim Gibson-Tullberg is head of global private wealth management for Sheffield Haworth, a financial services executive search business which acquired his search business in London, Singapore and Geneva in 2012.
Tim, who is based in Singapore, has over 13 years of executive search experience in private wealth markets. Over this period he and his team have worked with some of the most prestigious brands and independent boutiques. His focus is on helping firms and family offices launch new projects where he also has a solid reputation as a career advisor. He was an officer in the British Army for 20 years previously.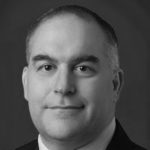 Richard Grasby
Partner
Appleby
Richard Grasby is a Partner in Appleby's Hong Kong office, leading the Private Client, Trusts and Family Office practice.
Richard advises trustees, ultra-high net worth individuals, private trust companies and family offices on the establishment, restructuring and administration of trusts, including special trusts i.e. BVI VISTA, Cayman STAR and Employee Benefit Trusts. He regularly assists in estate administration, succession planning and family governance. Private clients and family offices instruct Richard to advise on the use of corporate vehicles for asset holding and succession planning purposes. Richard is an expert in regulatory law including AML, AEOI, economic substance and licensing and risk management for trust companies. He also advises on collective investment funds, particularly unit trusts and private label funds.
Richard has acted for many of the world's leading trust companies, financial institutions, wealthy individuals and related structures. He has experience with dealing with clients and advisors across the globe.
Richard has over 20 years' post qualification experience with the majority spent in offshore firms. Richard has lived and worked in Jersey, London, the Cayman Islands and (since 2009) Hong Kong. He is admitted as a solicitor in England and Wales and the British Virgin Islands and is a Registered Foreign Lawyer in Hong Kong. He has also been admitted as an Attorney in the Cayman Islands.
Richard is an active member of STEP. He has been on the local executive committee since 2012 and is a former chair. He is on the global steering committees for the Business Families and International Client Special Interest Groups. He is a member of the Academic Community.
Richard is an elected Academician of the International Academy of Estate and Trust Law (the only such offshore practitioner in APAC). He is also a Certified Anti Money Laundering Specialist.
Richard is a lecturer on trusts and family offices for the Hong Kong Securities and Investment Institute and for the Hong Kong University of Science and Technology.
He is a member of the Hong Kong Trustee Association, the Family Firm Institute the International Bar Association and the Investment Migration Council.
Richard is an active speaker at events across the world and a writer for many journals.

Jonathan Hollands
Managing Director
Carraway Group
Jonathan Hollands is an experienced execu­tive search professional and as managing director of Carraway Group covers all areas of the wealth management sector across the Asia-Pacific region. Jonathan began his career as a headhunter in 1998 when he focused on the German and Swiss markets. Before his return to Asia 12 years ago, Jonathan covered senior management positions across central and eastern Europe. Jonathan's recent successes in the wealth management sector include placing a head of onshore private banking, securing managing director level relationship managers, a head of Hong Kong, senior advisory specialists, China focused bankers and C level officers. Prior to entering executive search Jonathan was a British Army Officer in the 14th/20th Kings Hussars serving in Operation Desert Storm 1991 and in Brunei and Hong Kong in the late 1980's.

Antoinette Hoon
Partner
PwC
Antoinette is a partner in PwC Hong Kong's financial services practice and currently leads its private banking group. She has over 20 years of professional experience in Hong Kong and New Zealand and works with many lead­ing multinational banks. She has extensive experience on industry developments and challenges faced by private banking clients. Antoinette leads a number of statutory audits for local and international private banks. She has also led a number of advisory projects with private banking clients, including KYC/AML reviews, governance reviews, business risk management reviews, regulatory reviews and integration assistance. Antoinette is a member of the accreditation & exemption committee of the Private Wealth Management Association in Hong Kong.

Mimi Hutton
Of Counsel
Withers
Mimi Hutton has over 30 years experience advising in Asia on charities and philanthro­py matters, and US and Hong Kong trust and tax affairs for individuals, families and financial institutions. She is a Hong Kong and US qualified lawyer. Mimi advises clients on the creation of charitable structures and on their ongoing philanthropy. She also advises charities on tax and structuring and governance matters. She works with clients who have US family members who are investing in the US, moving to the US or expatriating. Mimi also advises in connection with international probate matters, including matters in which the estate owns US assets and/or has US beneficiaries. She also assists clients who have US citizenship or green card status on trust and estate planning strategies.

Philippe Legrand
CEO
LCA Solutions
Philippe is CEO and co-founder of LCA Solutions, an award winning multi-family office that services high net worth clients as a one stop solution. Beyond a standard wealth management offering and corporate advisory solutions for the family business, LCA offers family governance guidance and also provides a forum to source answers to numerous non-financial issues (succession & generational transfer, legal structuring, immigration, family charters etc.).
Philippe has accumulated more than 30 years of senior management experience with international banks in private, corporate and investment banking.
Before founding LCA in 2010, he developed the Asian private banking platform for Rabobank/Sarasin in the late 1990s and subsequently headed the private banking North Asian operations of ABN AMRO. He was previously deputy CEO of BNP Paribas Wealth Management, North Asia, a group for whom he worked for over 13 years.
Based in Hong Kong since 1995 he has also worked in Europe, North America and India; Philippe is a regular speaker at wealth management and asset management conferences in Asia as well as being a judge for various awards within the industry.
Philippe won the Asian WealthBriefing 2017 Award for "Outstanding contribution to wealth management thought leadership".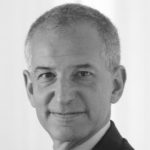 Philip Marcovici
Offices of Philip Marcovici
Philip Marcovici is retired from the practice of law and consults with governments, financial institutions and global families in relation to tax, wealth management and other matters. Philip was the founder and CEO of LawInContext (now called Baker McKenzie Link), the interactive knowledge venture of global law firm, Baker & McKenzie. Philip retired from his CEO role with the company as from the end of 2010, and from his chairmanship of the company as from the end of 2011. He was a partner of Baker & McKenzie, a firm he joined in 1982, and practiced in the area of international taxation throughout his legal career. Philip was based in the Hong Kong office of Baker & McKenzie for 12 years, relocating to the Zurich office of Baker & McKenzie in 1995. Philip has also practiced law in each of New York and Vancouver, British Columbia. Philip retired from Baker & McKenzie at the end of 2009.

Reto Merazzi
General Manager, APAC Region
Appway
As general manager for Appway across the APAC region, Hong Kong-based Reto Merazzi has more than 20 years' experience in the international banking sector. Reto's career began in his native Switzerland at Zuercher Kantonalbank until he moved to Credit Suisse where he worked in securities lending and borrowing. He joined UBS in 2000 and after assignments in Singapore and New York was promoted to head of strategic portfolio management APAC in wealth management IT. Reto moved to Hong Kong with UBS in 2010 and joined Appway three years later.
A specialist in business technology, Reto has defined strategies from small local roll-outs to substantial global implementations.

Richard Norridge
Partner & Head of Private Wealth – Asia
Herbert Smith Freehills
As head of Herbert Smith Freehills' private wealth practice in Asia, Richard acts for HNW individuals, their families, private banks and other advisors across Asia on a range of contentious and non-contentious trust and probate issues together with charitable and family company matters.  Richard also has extensive experience in acting for international banks and individuals in cases involving fraud.  He has been recognised as a leading practitioner by both the Legal 500 and Chambers.  Richard is qualified in both Hong Kong and England and worked with Allen & Overy in London for nearly eight years prior to moving to Hong Kong in 2011.

Michael Olesnicky
Special Advisor
Baker & McKenzie
Michael was previously the partner in charge of Baker McKenzie's tax group in Asia. At the firm, Michael focused on estate and succession planning for high net worth individuals. His practice also involved general corporate tax advice, tax disputes and litigation and stamp duty matters. He focused on Asia generally and Hong Kong specifically. Michael sits on the executive committee of the Hong Kong branch of the Society of Trust and Estate Practitioners (STEP) and chairs its China sub-committee. He is also a member of STEP's global Council. Additionally, he is the Chairman of the Joint Liaison Committee on Taxation in Hong Kong and sits on the board of the International Fiscal Association's branch in Hong Kong. He has been a full-time lecturer in the Law Faculty of Hong Kong University and remains a visiting lecturer in tax law there.

Patrycja Oselkowska
Executive Director
EY
Patrycja is an executive director in EY's financial advisory practice, specialising in digital transformation. She has over 14 years of work experience with focus on digital, customer experience, and multi-channel strategies. She is an expert in wealth management, specifically focused on CRM and digital strategies. Patrycja has worked on a number of large-scale transformation projects across clients in Europe and Asia. Her experience includes target operating model design, business architecture, multi-channel banking solutions, customer experience, sales and service process design.  Prior to EY, Patrycja worked for Accenture in Hong Kong and London.

Steven Seow
Executive Director
Singapore Consultancy
Steven Seow is the founder and executive director of Singapore Consultancy. He has more than 16 years of working experience in banking and consulting. Prior to running Singapore Consultancy, he was the Asia head of wealth management for Mercer (2013-2017) and a director in EY Advisory (2008-2013). Over the course of his career, he has also worked in Citi Private Bank, IBM, PwC Consulting and Odyssey.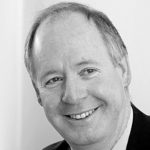 Bruce Weatherill
Chief Executive
Weatherill Consulting
Bruce is a chartered accountant with over 37 years financial services experience, previously a partner in PwC, latterly as Global leader of their Wealth Management practice and the key driver of their bi-annual Wealth Management Report. Bruce is now CEO of Weatherill Consulting providing advice on client centricity and wider strategic matters to wealth managers. He is the author of The Value of Trust: the quest by Wealth Managers for Trusted Advisor status and a number of other thought leadership reports. Bruce is chairman of ClearView Financial Media and a non-executive of a number of companies including Fidelity Holdings UK, The Wisdom Council, ComPeer, JDX Consulting and Ten Group.
Private Bankers Panel

Jeroen Kwist
International Head of Wealth Management
BNY Mellon International Wealth Management
Jeroen Kwist is the managing director responsible for BNY Mellon International Wealth Management's APAC and European regions. As such he oversees the firm's current business activity while also leading the execution of its organic and strategic growth strategy across Asia and Europe.
With nearly 19 years experience in management consultancy and wealth management, Jeroen came to his current role from BNY Mellon International Wealth Management where his responsibilities embraced business development and strategy. Before that he worked in BNY Mellon's US Wealth Management business. Jeroen joined BNY Mellon from a local US wealth management firm where he managed both US and international clients.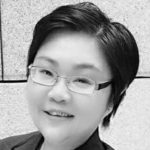 Eva Law
Founder and Chairman
Association of Family Office, Asia and Association of Private Banks, Greater China Region
Ms. Eva Law is a seasoned professional in asset management, private equity and wealth management, having diversified knowledge and experience in running multi-lines of business. She specialized in serving ultra affluence and entrepreneurs, currently manages her investment group for venturing direct investment and family office solutions business. Eva owns superb business relationship with wealthy family principals and extensive industry stakeholders.
Eva is also the Chairman of Association of Private Bankers in Greater China Region (APB), Association of Family Offices in Asia (AFO), Asia Co-Investors Club (ACIC) and Chartered Institute of Asia Family Firms and Offices (CIAFFO). She is the founding member of Women in Leadership Association, the Honorary Chairman of Hong Kong Family Offices Association and the Executive Chairman of Association of China Independent Wealth Advisory Institutions - Family Office Council, the researcher of Xi'an Jiaotong University, the Honorary Research Fellow of Legacy Academy, the Special Advisor to Asian Wealth Community, Private Wealth Association, US Family Offices Institute, Global Visions Community in Switzerland, Venture Avenue – The TsingHua University Social Innovation Platform, the voluntary coach of Shanghai Financial Education Development Fund and the appointed writer for Family Office Elite Magazine, Capital, CEO & Entrepreneur Magazine and frequent speaker in international conferences.

Simon Ng
Managing Director, Hong Kong Branch
Bank J. Safra Sarasin Ltd
Simon is a veteran wealth planner and private banker with more than 25 years of experience in wealth planning, trustee administration and private banking. Previously he was the Managing Director, Private Banking, North Asia and Wealth Solution, Asia, for Bank of Montreal for over 5 years.  Prior to that, he was the managing director and head of RBC Wealth Management's Trust Company - Asia for almost 20 years, as well as the head of their private banking business in Hong Kong for about 16 years.

Ian Pollock
Regional Head of Private Bank International, North Asia
ABN AMRO Private Banking
Ian joined ABN AMRO Private Banking in April 2013 as regional head of private bank international, North Asia. As a member of the Bank's private banking management team for Asia & Middle East, Ian is responsible for the management and further development of ABN AMRO's private banking business in North Asia. In a career spanning over 30 years in Asia, Ian has held various senior regional management roles at Julius Baer, HSBC Private Bank, Republic National Bank of New York and VP Bank. He has extensive experience in the wealth management industry and the region. Ian is a member of the Institute of Chartered Accountants of Scotland.

Bernard Rennell
Principal
Intergen Capital Partners Limited
Bernard, a former lawyer, has extensive experience in wealth structuring, corporate and family governance, corporate finance and financial markets. Before taking up his current role, Bernard was the global head of HSBC's private trust and succession planning business and the regional head Asia-Pacific of HSBC Private Bank.
Bernard is past chairman of the private banking sub-committee of the Hong Kong Association of Banks, past chairman of the Hong Kong Branch of the Society of Trust and Estate Practitioners, past chairman of the Hong Kong Trustees' Association. He has also served as a member of the Financial Services Advisory Committee of the Hong Kong Trade Development Council, and as a member of the Joint Liaison Committee on Trust Law Reform (HK).

Joseph Tam
Executive Vice President, Head of Private Banking & Wealth Management
Wing Lung Bank
Joseph Tam joined Wing Lung Bank in May 2014 as the head of private banking & wealth management. Joseph is responsible for the management and development of the overall private banking business of the bank including trust services.
With over 20 years experience in the private banking and corporate banking industries, Joseph has extensive experience in providing wealth management advisory to HNW individuals and families. Prior to joining Wing Lung Bank, Joseph worked in private wealth management at Credit Suisse and HSBC Private Bank.

Anton Wong
Managing Director, Head of Taiwan Market
BNP Paribas Wealth Management, Asia Pacific
Anton Wong is Head of Taiwan Market based in Hong Kong.  Along with his team of Relationship Managers, he supports and services clients of Taiwanese descent in the region.
This is in addition to his extended responsibility of articulating the Next Generation strategy for the bank, which he continues to champion along with other key stakeholders.
Joining the Bank in 2011, and prior to his current role, Anton headed the Key Client Group in Asia with a focus on the bank's Ultra High Net Worth proposition. He oversaw the private bank's cross-selling efforts with Corporate & Institutional Bank and other business lines, and brought customized solutions to this client segment.
He is also a member of BNP Paribas' Hong Kong CSR Committee.  He is actively engaged in the promotion of the arts and inclusive activities for disabled artists through his involvement in local NGOs.
Anton obtained his bachelor and master degrees in accountancy from the University of Illinois, and an MBA in finance from Columbia Business School.

Sally Wong
Chief Executive
Hong Kong Investment Funds Association
Sally Wong is chief executive officer of the Hong Kong Investment Funds Association, a non-profit-making organization that represents the fund management industry in Hong Kong. She represents the industry in discussions with the authorities, legislators, media and other stakeholder groups on issues that have implications for the Hong Kong mutual fund market and the mandatory provident fund schemes market. She also takes an active role in investor education and research initiatives.
Sally sits on the Hang Seng Index Advisory Committee, and the MPF Guidelines Committee; and chairs the International Regulatory Affairs Working Committee of the International Investment Funds Association.

Vicky Wong
Managing Director and Head of Key Client Solutions
LGT Bank (Hong Kong)
Vicky Wong is head of key client solutions with LGT Bank in Hong Kong where she is responsible for assisting Asian-based clients with the non-investment aspects of their wealth planning. Vicky also plays a key role in developing LGT's Asian business and serves on LGT's executive board Asia.
Prior to joining LGT Group, Vicky was an executive director at Goldman Sachs (Asia) for over 10 years. Before that, she practiced private client law, first with Stikeman Elliott, and then with Bryan Cave. Vicky is a licensed attorney in California and Washington, U.S.A, a licensed barrister and solicitor in British Columbia, Canada, and a member of the Law Societies of Hong Kong, and England and Wales.
Categories
PRIVATE BANKING CATEGORIES
(HONG KONG)
DOMESTIC CLIENTS TEAM
Awarded to: Teams whose clients are domiciled in the jurisdiction in which the bank operates. Focus can be either on HNW or UHNW individuals.
INTERNATIONAL CLIENTS TEAM
Awarded to: Teams whose clients are NOT domiciled in the jurisdiction in which the bank operates. Focus can be either HNW or UHNW.
HNW TEAM
Awarded to: Teams who look after clients with under USD30 million with the bank.
UHNW TEAM
Awarded to: Teams who look after clients with over USD30 million with the bank.
BOUTIQUE PRIVATE BANK
Awarded to: A stable and independent pure play private bank providing diverse and innovative wealth management services at the core of its business.
WEALTH PLANNING TEAM
Awarded to: Teams which are dedicated to clients' tax, trust and wealth structuring issues.
---
PRIVATE BANKING CATEGORIES
GREATER CHINA (EXCLUDING HONG KONG)
PRIVATE BANK – CHINA
Awarded to: Local or international private bank with operations in China.
PRIVATE BANK – TAIWAN
Awarded to: Local or international private bank with operations in Taiwan
---
PRIVATE BANKING CATEGORIES
GREATER CHINA
PRIVATE BANK – GREATER CHINA
Awarded to: Local or international private bank with operations in Hong Kong, China and Taiwan.
---
INVESTMENT MANAGEMENT CATEGORIES
GREATER CHINA
INDEPENDENT WEALTH MANAGER
Awarded to: This award seeks to recognise independent wealth managers operating in the Asia-Pacific region which have a demonstrably client-focused model and which are innovators in the space. Entrants will be assessed on a broad range of criteria, including: how they segment clients to better service them; how they communicate with clients generally and in time of market stress; how they assess clients' risk-profiles and match them to appropriate investments; how they help with clients' wider life goals, such as leaving a legacy; and how client dissatisfaction is dealt with.
FUND MANAGER
Awarded to: Providers of collective investments for the high net worth community.
ALTERNATIVE INVESTMENT MANAGER
Awarded to: Managers based in South-East Asia whose alternative investments are available to private clients within South-East Asia.
PLATFORM PROVIDER
Awarded to: Providers of tools, strategies, model portfolios and access to investment products for the wealth management community.
ETF PROVIDER
Awarded to: Fundasset manager that makes exchange-traded products available for local wealth management clients.
FX SOLUTION PROVIDER
Awarded to: Local provider of foreign exchange services to wealth management organisations or clients.
---
MARKETING / PR CATEGORIES
ONLINE CAMPAIGN
Awarded to: Wealth managers or other private client practitioners who have used online channels to promote their services to private clients or to raise their profile either within the industry or to clients.
PRINT CAMPAIGN
Awarded to: Wealth managers or other private client practitioners who have used print media to promote their services to private clients or to raise their profile either within the industry or to clients.
BRAND LAUNCH / RELAUNCH
Awarded to: Most effective and innovative brand launch or relaunch in the private client world, either a whole business unit or a productservice within an existing business.
BEST PR PROGRAMME
Awarded to: An in-house PR team or agency operating in the Greater China wealth management sector for the impact of their work (campaign or project).
---
PRIVATE CLIENT CATEGORIES
LEGAL TEAM
Awarded to: Law firm team or barrister dedicated to private client issues.
TAX / ACCOUNTANCY TEAM
Awarded to: Team in accountancy firmconsultancy specialising in reporting, transacting or wealth structuring for private clients.
INSTITUTIONAL TRUST OR FIDUCIARY COMPANY
Awarded to: Entries only eligible from trust companies that are part of a non-trust parent.
INDEPENDENT TRUST OR FIDUCIARY COMPANY
Awarded to: Entries are eligible from trust companies independent of larger non-trust business for instance not part of a bank, law firm or accountancy firm.
---
WEALTH MANAGEMENT TECHNOLOGY CATEGORIES
(TECHNOLOGY VENDORS ONLY)
FRONT OFFICE SOLUTION
Awarded to: CRM, client reporting, client risk profiling, portfolio management.
TRANSACTION PROCESSING SOLUTION
Awarded to: Straight through processing, core banking.
PORTFOLIO MANAGEMENT
Awarded to: Technology solution providers specializing in tools for managing clients' investment portfolios
CLIENT COMMUNICATIONS AND REPORTING
Awarded to: Technology solution providers specializing in tools for wealth managers to communicate with clients.
DATA PROVIDER
Awarded to: Business providing financial data to private banks and other wealth managers.
OUTSOURCING SOLUTION
Awarded to: Third-party organisations providing business processes or systems to wealth management businesses.
---
WEALTH MANAGEMENT TECHNOLOGY CATEGORIES
(OPEN TO ANY ORGANISATION)
CHANGE MANAGEMENT PROCESS
Awarded to: Banks, wealth managers or system integrators who have successfully implemented multi-functional change programmes to significantly improve client experience and performance.
BEST IMPLEMENTATION OF A TECHNOLOGY SOLUTION
Awarded to: Awarded to either a technology vendor or its client.
RISK PROFILING SOLUTION
Awarded to: A technology solution to help wealth managers assess and document the risk appetite of clients.
RISK MANAGEMENT
Awarded to: Technology solution providers specializing in tools for wealth managers to manage risk.
CRM SYSTEM
Awarded to: Client relationship management systems for wealth managers.
ON-BOARDING
Awarded to: Technology solutions to help wealth managers bring new clients into their organisation
INNOVATIVE CLIENT SOLUTION
Awarded to: This award seeks to recognise institutions which have developed innovative products and services for their clients as part of a solutions-focused service model. Entries could focus on a new value-added service designed to help clients with their wider lifestyle goals; a product designed to deliver on the financial objectives of a distinct sub-segment of clients; an educational offering aimed at helping clients become more confident investors; or a cross-divisional referral programme to help business owners with their corporate financial or operational needs. The judges will be looking for a new offering which has been developed to meet a specific client need and which represents a real addition to the institution's value proposition.
---
OTHER WEALTH MANAGEMENT CATEGORIES
GLOBAL CUSTODIAN
Awarded to: Custodians offering services to private client business.
MULTI-FAMILY OFFICE
Awarded to: Multi-family office business based in Greater China. Can be an international or local player.
LEADING INDIVIDUAL (BANKER)
Awarded to: Age and experience is no bar but something special should mark out this individual working in the private client world.
LEADING INDIVIDUAL (ADVISOR)
Awarded to: Age and experience is no bar but something special should mark out this individual working in the private client world.
RISING STAR
Awarded to: A private banker or wealth manager under the age of 35 who is not yet in a senior management position but shows the potential to be a leading individual.
PHILANTHROPY OFFERING
Awarded to: Private client businesses or practitioners who advise individuals or families on their philanthropic activities.
COMPLIANCE
Awarded to: The compliance function of a wealth management or private client operation.
WOMEN IN WEALTH MANAGEMENT
(INDIVIDUAL CONTRIBUTION)
Awarded to: Open to women in private banking or wealth management who are an inspiration both to female clients and colleagues.
WOMAN IN WEALTH MANAGEMENT
(COMPANY CONTRIBUTION)
Awarded to: For wealth management organisations which demonstrate support for women in their career development.
OUTSTANDING CONTRIBUTION TO WEALTH MANAGEMENT THOUGHT LEADERSHIP
(INDIVIDUAL)
Awarded to: The compliance function of a wealth management or private client operation.
OUTSTANDING CONTRIBUTION TO WEALTH MANAGEMENT THOUGHT LEADERSHIP
(COMPANY)
Awarded to: Open to organisations who have made an outstanding contribution to thought leadership in wealth management.
LIFETIME ACHIEVEMENT
Awarded to: No entries required. The judging panel will put forward entries.
Finalists
PRIVATE BANKING CATEGORIES
(HONG KONG)
DOMESTIC CLIENTS TEAM
ABN AMRO Private Banking
BNP Paribas Wealth Management
Citi Private Bank
HSBC
INTERNATIONAL CLIENTS TEAM
ABN AMRO Private Banking
HSBC (HNW international team)
HSBC (UHNW international team)
HNW TEAM
ABN AMRO Private Banking
HSBC
Wing Lung Bank
UHNW TEAM
Barclays
BNP Paribas Wealth Management
Citi Private Bank
Deutsche AWM
HSBC
PURE PLAY PRIVATE BANK
Bank Julius Baer
Rothschild
WEALTH PLANNING TEAM
HSBC
Vontobel Wealth Management Asia Pacific
PRIVATE BANK – GREATER CHINA
ABN AMRO Private Banking
Citi Private Bank
HSBC
Wing Lung Bank
INVESTMENT MANAGEMENT CATEGORIES
GREATER CHINA
INDEPENDENT WEALTH MANAGER
ASK Wealth Advisors
London & Capital Asia
FUND MANAGER
Income Partners Asset Management (HK)
UBS Global Asset Management
ALTERNATIVE INVESTMENT MANAGER
HSBC
Stanley Gibbons
The Watch Fund
FX SOLUTION PROVIDER
BNP Paribas Wealth Management
HSBC
---
PRIVATE CLIENT CATEGORIES
LEGAL TEAM
Baker & McKenzie
Herbert Smith Freehills
Withers
TAX / ACCOUNTANCY TEAM
Baker & McKenzie
Deloitte
Withers
INSTITUTIONAL TRUST OR FIDUCIARY COMPANY
HSBC
RBC Wealth Management
INDEPENDENT TRUST OR FIDUCIARY COMPANY
Asiaciti Trust (Hong Kong)
Vistra Hong Kong
---
WEALTH MANAGEMENT TECHNOLOGY CATEGORIES
(TECHNOLOGY VENDORS ONLY)
FRONT OFFICE SOLUTION
additiv
AG Delta
Finantix
TRANSACTION PROCESSING SOLUTION
ERI Banking Software
SmartStreamTechnologies
PORTFOLIO MANAGEMENT
additiv
Charles River Development
ERI Banking Software
ON-BOARDING
INNOVATIVE CLIENT SOLUTION
ABN AMRO Private Banking
Allocated Bullion Solutions
---
OTHER WEALTH MANAGEMENT CATEGORIES
MULTI-FAMILY OFFICE
EuroFin Asia Group
HSBC
London & Capital Asia
LEADING INDIVIDUAL
Baker & McKenzie – Pierre Chan
Baker & McKenzie – Richard Weisman
Herbert Smith Freehills – Richard Norridge
Vontobel Wealth Management Asia Pacific – Alex Fung
Withers – Erik Wallace
PHILANTHROPY OFFERING
Asiaciti Trust (Hong Kong)
Coutts
HSBC
Withers
Venue
JW Marriott Hotel
Address: JW Marriott Hotel, One Pacific Place, 88 Queensway, Hong Kong
Telephone: +852 2810 8366
Winners
PRIVATE BANKING CATEGORIES
(HONG KONG)
DOMESTIC CLIENTS TEAM
BNP Paribas Wealth Management
INTERNATIONAL CLIENTS TEAM
HNW TEAM
UHNW TEAM
PURE PLAY PRIVATE BANK
WEALTH PLANNING TEAM
PRIVATE BANK – GREATER CHINA
INVESTMENT MANAGEMENT CATEGORIES
GREATER CHINA
INDEPENDENT WEALTH MANAGER
FUND MANAGER
UBS Global Asset Management
ALTERNATIVE INVESTMENT MANAGER
FX SOLUTION PROVIDER
BNP Paribas Wealth Management
---
PRIVATE CLIENT CATEGORIES
LEGAL TEAM
TAX / ACCOUNTANCY TEAM
INSTITUTIONAL TRUST OR FIDUCIARY COMPANY
HSBC
RBC Wealth Management
INDEPENDENT TRUST OR FIDUCIARY COMPANY
---
WEALTH MANAGEMENT TECHNOLOGY CATEGORIES
(TECHNOLOGY VENDORS ONLY)
FRONT OFFICE SOLUTION
TRANSACTION PROCESSING SOLUTION
PORTFOLIO MANAGEMENT
DATA PROVIDER – EDITOR'S AWARD
BEST IMPLEMENTATION OF A TECHNOLOGY SOLUTION – EDITOR'S AWARD
RISK MANAGEMENT – EDITOR'S AWARD
ON-BOARDING
INNOVATIVE CLIENT SOLUTION
Allocated Bullion Solutions
---
OTHER WEALTH MANAGEMENT CATEGORIES
MULTI-FAMILY OFFICE
LEADING INDIVIDUAL
Baker & McKenzie – Richard Weisman
PHILANTHROPY OFFERING
OUTSTANDING CONTRIBUTION TO WEALTH MANAGEMENT THOUGHT LEADERSHIP (COMPANY CONTRIBUTION) – EDITOR'S AWARD
LIFETIME ACHIEVEMENT
Testimonials
"Thank you for your wonderful job done at the Award events! My colleague and I attended the event in Hong Kong which was quite a great experience!"
Pham Mai Trang, Dragon Capital Group
"These inaugural awards were a triumph. Superb evening, great to catch up with old and new faces and I look forward to next year.."
Steven Seow, Head of Wealth Management Asia, Mercer
"The awards reflect innovation, performance and excellence amongst those who enter and I found the judging process to be extremely thorough, transparent, and fair. Thus, the Wealth Briefing Awards are an important event in the professional wealth industry calendar and demonstrate the evolution of the wealth business in Asia and beyond.Representing the largest private wealth headhunting practice globally, we are pleased to be associated and commend the event to more institutions and entrants."
Tim Gibson-Tullberg, Head of Private Wealth Management – Sheffield Haworth
"We are so pleased you gave us a chance to be involved in this special event. Our partners were very happy last night and they mentioned how successful your event is."
Evie Chan, Withers
"Many thanks for organizing a great event once again!"
Philippe Legrand – London & Capital Asia
"The organization and attention to detail was extraordinary."
Caroline Kung, Appway