Overview
Introduction
A warm welcome to the WealthBriefing Swiss Awards 2017. Nominations are now open and we look forward to seeing old and new faces taking part in this prestigious event.
For those new to the awards, the categories are focused around three main areas:
Experts (individuals and teams)
Products
Services for wealth managers and clients/institutions of all sizes and types
As in previous years, independence, integrity and genuine insight will be the watchwords of the judging process and will be conducted by an expert panel drawn from both private banks and trusted advisors/consultants to the sector.
To avoid any conflict of interest we have two judging panels. One panel of bankers who judge the trusted advisor categories. Another panel of trusted advisors who are responsible for judging the banking categories.
Winning an WealthBriefing Swiss Award sets organisations and individuals apart from their peers and is a tangible demonstration that they have something special to offer, rewarding achievement and showcasing top class performance and innovation.
We very much hope you take part and look forward to seeing you at the 2017 awards ceremony.
Key dates for the diary
Nominations close 28 October, 2016 (at midnight)
Judges meeting 5 December, 2016 (from 12 noon)
Shortlist announcement 6 December, 2016
Awards dinner 9 February, 2017 (from 7.00pm)
How to enter
Click on 

the categories tab on the left hand side.
Fill in the online form with your details
Select the categories you wish to enter
Press submit
Once the form is submitted, you will automatically receive a confirmation email with a link to the awards questionnaire. Please follow the instructions on page 2 of the questionnaire, then complete your submissions by the closing date.
Judges
Trusted Advisor Panel

Nick Blaydes
Managing Director
EY
Nick Blaydes has 20 years' investment banking experience and has worked exclusively on transactions in the financial services sector for more than a decade. Nick is head of EY's financial services transactions team for Switzerland and leads the European M&A team for clients in the wealth management sector. Nick has an extensive track record in advising clients in the financial services industry on a variety of strategic development areas, including strategic options analysis, M&A, portfolio transactions, market entry strategies and co-operations, as well as on valuation and corporate finance issues.

Philippe Bongrand
Senior Partner
Legacy
Philippe advises wealthy individuals on leaving a legacy that will last forever. He builds on his experience in wealth management as well as his strategy consulting and marketing skills. Prior to founding LEGACY, Philippe headed the Wealth & Asset Management practice within a leading consulting firm where he advised clients on growth and digital strategies as well as transformation plans. He has worked with more than 50 clients - global, regional or domestic leaders – on all continents and in both offshore and/or onshore markets - seeking to improve their competitive position and economics. He also had operational roles in the industry, in particular having led functions such as strategy, business development, sales management, sales force effectiveness and marketing.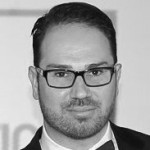 Ludovic Bonnamour
Managing Director
TCA Asset Management
Ludovic Bonnamour is managing director and partner of TCA Asset Management, a Swiss-based advisory boutique specialising in wealth management, corporate finance, fund services and family office solutions. Ludovic has worked for 14 years in international companies such as Allianz and HSBC in several functions from risk management to advisory services, and alongside internal and external clients in retail banking, private banking and corporate banking activities. Specialising in alternative investments as well as in quantitative fields, Ludovic has worked in the hedge funds industry, credit advisory, portfolio leverage analysis, Basel regulatory capital requirements and lending activities, while liaising with group offices before developing new services from TCA Asset Management since 2011.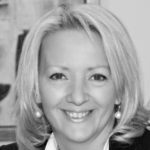 Cecile Civiale Vuillier
CEO, Group Head of Private Client
Trustconsult Group S.A
Cécile is the CEO for Trustconsult in Switzerland as well as Head of Private Client for the Trustconsult Group. She has an extensive wealth & estate planning career, earning a solid reputation for her work on international trust & foundation. Her experience includes managing complex & sophisticated trust and corporate structures for private and corporate clients located around the globe, including Latin America and Asia but more specifically in the Middle East.
Cecile is chairing the Wealth Management & Estate Planning focus Group of XLNC, she is also an active member of several significant professional bodies including The International Bar Association (IBA) and The International Tax Planning Association (ITPA). Former Chairwoman of the STEP branch in Geneva and also Former Chairwoman of the STEP Swiss & Liechtenstein Federation, acknowledged as a "prominent figure in the Leading Trustees" category of CityWealth Leaders List. Cécile has also been a presiding judge for the STEP Private Client Awards and for WealthBriefing Awards Switzerland & Liechtenstein for many years.
Cécile has qualifications in company law and practice, tax compliance, international trust
management, trust administration and accounts, and trust creation.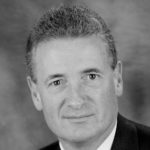 James Day
Managing Director
Peritus Investment Consultancy
James is founder and managing director of Peritus Investment Consultancy, established to provide impartial guidance to private clients, family offices and trustees. The company's expertise encompasses investment profiling, strategic and tactical asset allocation, extensive manager research, manager selection and ongoing consolidated reporting and monitoring. James draws on 30 years of industry experience at Ernst and Young Trust Company, ABN AMRO and Morgan Stanley Quilter. James is a regular participant in family office investment committees and is Fellow of the CISI.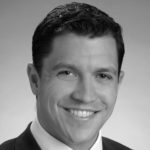 Dr Christoph Gosdenoz
Director, Swiss Banking School Certification
Swiss Finance Institute
Dr. Christoph Gosdenoz has more than 15 years of international professional experience. Before joining the Swiss Finance Institute, a private foundation created by Switzerland's banking and finance community and leading Swiss universities, he worked as a financial analyst specialized in mergers and acquisitions, entrepreneurial finance, impact finance and risk management. Former employers include UBS in Zurich and in Mexico, as well as BNP Paribas in Geneva and Singapore. Christoph Gosdenoz graduated with a Master of Science in Business Administration from the University of Geneva, is a CFA charter-holder and holds a doctorate from the Edinburgh Business School. He has completed teaching and research assignments at top business schools and leading financial institutions and serves today on several boards and investment committees.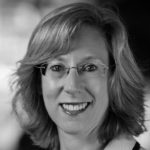 Justine Markovitz
Chairperson
Withers
Justine Markovitz is global chairperson of Withers. She joined the firm in 1999, and in 2005 moved to Switzerland to open and head their Geneva office. She focuses on advising private clients and financial institutions in relation to onshore UK and offshore tax, trust and estate planning, with particular emphasis on planning for UK resident non-domiciliaries. She also advises on wills and trust drafting matters as well as on international tax investigations. Justine advises families on succession and governance issues, working closely with those families to create structures and legal solutions to implement their long-term succession plans both for their personal assets and business interests.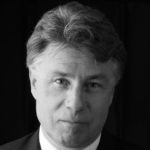 Daniel Martineau
Executive Chairman
Summit Trust International
Daniel worked in management positions in leading trust companies in Canada prior to taking up roles in offshore trust companies in Nassau, Jersey and Geneva with Coutts International Private Bank. A graduate of the University of Western Ontario in London, Canada, he subsequently earned his Master of Business Administration at the University of Miami. He is accredited as a member of the Financial Planning Institute of Canada and a member of the Society of Trust and Estates Practitioners (STEP). Daniel is a founder of the Swiss Association of Trust Companies (SATC). Daniel is a Canadian and Swiss citizen and speaks English and French.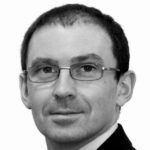 Andrew McCallum
Senior Partner
Rawlinson & Hunter
Andrew is Senior Partner of the Swiss firm, leading both the Zurich and Geneva offices and having responsibility for the oversight of the Swiss firm's trust, corporate administration, accounting and audit services.
Andrew is a bilingual private client and corporate services partner with 25 years Swiss and international experience at board, trustee and audit committee level on trusts, foundations, companies, family offices and not-for-profit entities. He specialises in both private client and corporate services, including estate planning and the establishment and ongoing administration of complex international trust and foundation structures, private trust companies and purpose trusts. In addition to being trustee on family trusts, Andrew undertakes the accounting and auditing of trusts and underlying entities for other trustees and family offices.
Andrew is a Chartered Accountant (Institute of Chartered Accountants of Scotland), an authorised "expert-auditor" in Switzerland, a qualified Trust and Estate Practitioner (TEP) and holds an MBA.
Andrew sits on several industry leading boards and committees at the Society of Trust and Estate Practitioners (STEP), the Swiss Association of Trust Companies (SATC) and the International Federation of Red Cross and Red Crescent Societies (IFRC). He is currently Chair of the Swiss and Liechtenstein STEP Federation (2018-present), is Treasurer and Committee member of both STEP Geneva (2010-present) and the Swiss Association of Trust Companies (2018-present), is a member of the STEP Worldwide Governance Committee (2021-present) and is the Vice Chair of the Audit and Risk Commission of the International Federation of Red Cross and Red Crescent Societies (2009- present). Previously, he was member of STEP Worldwide Professional Standards Committee (2013-2020). Andrew is fluent in English and French, and is a dual British-Swiss national.
He is a regular speaker at conferences and training courses and publisher of articles, and he has been called upon to provide expert evidence to Court in the area of private client financial statements and business analysis.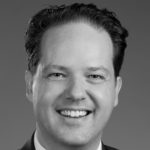 Elmar Meyer
Founder and CEO
Lexpert Partners
Elmar Meyer is the founder and CEO of Lexpert Partners, a specialized law firm focused on financial services providers and their clients located in Zug. Elmar's areas of specialization include advising Swiss and foreign banks, asset managers and family offices in all legal and regulatory areas. He also advises and assists HNW individuals in their (often cross-border) asset and estate planning. Before founding Lexpert Partners, Elmar was founding partner of GHM Partners, a legal and tax advisory firm in Zug.  Prior to this he headed the legal and compliance department of Julius Baer in Dubai serving on its management committee and acting as a member of the board for Julius Baer in Cairo. Elmar also serves on the board on a number of major asset management companies in Switzerland.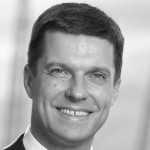 Mark Miles
Partner, European Head of Wealth Management
McLagan and Scorpio Partnership, (Aon companies)
Mark is head of the wealth management & private banking practice in Europe, and is globally responsible for the Scorpio wealth consulting business. Leads the development and delivery of market leading business performance consulting, leveraging the firm's proprietary data and analysis of client experience, pay & productivity, and talent to deliver unmatched insight and actionable advice. Over twenty years of financial services industry experience, focused on the private banking and wealth management sector. He holds a Masters (MEng) in the Manufacturing Engineering Tripos (MET) from St John's College, Cambridge University, and completed an accelerated development programme at the London Business School.

Osmond Plummer
Managing Director
Wealthcoaching.ch
Osmond Plummer, is a Geneva-based wealth management expert active internationally as a trainer, coach and adviser of wealth management professionals. He is a senior lecturer in finance at the London Institute of Banking & Finance and visiting faculty at EU Business School in Geneva. Osmond worked in private banking in Guernsey, Hong Kong and Dubai prior to moving to Geneva in 1999. The Swiss correspondent for WealthBriefing and the founder of www.wealthcoaching.ch, Osy holds an MBA from Warwick University Business School and PGCHE in Banking & Finance. He is a fellow of the Chartered Institute of Bankers.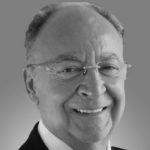 Ray Soudah
Chairman and Founding Partner
MilleniumAssociates
Ray Soudah is the founding partner and chairman of MilleniumAssociates, the independent international M&A and corporate finance advisory firm, based in Switzerland and the UK. Founded in 2000, the firm originally focused on the financial services industry, however in recent years it has built on this M&A expertise and experience and established an additional entrepreneurs and corporates practic.
Ray has extensive multicultural wealth management and private banking/investment banking experience working in territories as diverse as the US, Asia, Middle East and Europe. Earlier positions include: managing director and member of the Private Banking Management Board for SBC/UBS AG; chief investment officer, chief financial officer and member of the executive board of Cedel Bank (renamed Clearstream); chief investment officer for the National Bank of Bahrain including head of international banking and private banking; CEO of Hong Kong, CEO of Japan, head of global capital markets office (London) and head of FIG for Midland Montagu Investment Banking and MD/CEO of Midland Montagu Securities as well as various senior positions within Citigroup, including Head of Asia Pacific Treasury and Capital Markets. Ray is a Harvard Business School & INSEAD alumnus and speaks English, French, Greek and Japanese.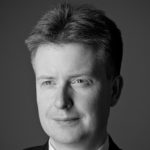 Mark Summers
Partner
Charles Russell Speechlys
Mark Summers is a qualified English solicitor and heads Charles Russell Speechlys' Swiss offices. Mark specialises in providing international estate planning, trusts and taxation advice. He has particular expertise in working with US and Continental European clients, family-owned business structures and clients working in the hedge fund and private equity sectors. Chambers Global ranks Mark as a leading individual for international private client work: he is described as the "architect of innovative solutions and is praised for his "outgoing and charming client service." Legal 500 describes Mark as a "go-to on complex jurisdictional matters".

Dr Marcel Tschanz
Partner, PricewaterhouseCoopers Advisory Services
PwC
Dr. Marcel Tschanz has over 20 years of professional experience that embraces a record of leading large multi-cultural teams in international environments and of managing complex long-term projects. Over this period he has worked in several financial serviced firms with P&L responsibilities in global wealth management organisations. In his last assignment Marcel headed VP Bank (Switzerland) AG as its CEO. Marcel has developed and implemented new service and business models and led the implementation of sustainable cultural change programmes.  His current role as partner at PwC means he is responsible for WM strategy consulting and services for several large global private banks.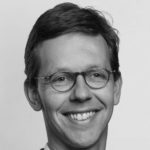 David Wilson
Partner
Schellenberg Wittmer
David Wallace Wilson is a partner in Schellenberg Wittmer's private client & estates practice in Switzerland. He advises individuals domestically and internationally on all aspects of wealth structures and tax planning for their personal and business assets. He is specialised in matrimonial and inheritance issues including succession vehicles. David also administers cross-border estates and acts in family disputes including mediation. His additional areas of expertise include anti-money laundering (AML) and art law. David currently acts as chairman of STEP Geneva and is the founder of the leading website on trusts in Switzerland (www.trusts.ch).
Private Bankers Panel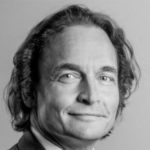 Etienne D'Arenberg
Partner
Bank Mirabaud
Etienne d'Arenberg, born 1967, is a Limited Partner at Mirabaud since 2011. He joined the group in 1999 and has developed a very significant portfolio of private clients, including large families and entrepreneurs, who learnt to appreciate his strong investment convictions, his holistic approach to assessing their environment, and his very close attention to their needs.
In 2016, he took over the management of the UK market for the group and sits on the board of Mirabaud Europe Ltd, the European bank of the group. In 2019, in the context of Brexit, Etienne moved to the UK to follow more closely the development of the UK political, legal and tax environment.
Starting his career at the Compagnie Générale des Eaux, one of the world's largest utilities at the time, Etienne joined in 1995 Creditanstalt Investment Bank (CAIB) in Vienna as a Managing Director focusing on CEE countries and in charge of the group wide asset management and of the private equity departments.
Etienne d'Arenberg sits on or chairs several charity boards, most notably linked to music, in Switzerland, Europe and United Kingdom and sits on the board of his own family's Family Office. He holds a MSc (Mgt) from Boston University and graduated from the Hotel Management School of Lausanne. He speaks fluently French, English, German and Italian and has a fair knowledge of Spanish and Dutch.

Dr Ariel Sergio Goekmen-Davidoff
Partner and board member of successful companies
Lindemann Rechtsanwälte
Ariel is a Partner of LINDEMANNLAW, a Swiss law firm, focusing on demanding international entrepreneurs and wealthy families as well as regulatory and capital market law. Ariel is active in Switzerland, UK, Monaco, and Eastern Europe as well as Russia. He is on the board of several operative companies in Switzerland and the UK, sometimes as President, as well as a number of charities and non for profit companies, like the Swiss Russian Forum, the Chamber of commerce. His practice also covers mandates in M&A and real estate.
Beside a doctorate of business administration, he holds an MBA from Rochester NY and an LL.M. from University of Zurich. He is a member of STEP, ITPA, IISS and IFA.
He contributes regularly articles and to books, the last one being "Zero risk society" published by the Swiss Liberal Institute (2021) and is a regular speaker, moderator and panelist at conferences."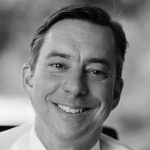 Xavier Isaac
CEO
Accuro
Xavier Isaac is CEO of Accuro, the award winning multi-jurisdictional Trust & Family Office business, and as such he is a principal driver of the Group vision and strategy. Xavier gained over 20 years of experience in various senior management positions at ABN AMRO Bank and Trust in Luxembourg, Geneva and Jersey prior to joining Investec in 2005. He was instrumental in the launch of Accuro in May 2017 following the successful completion of the management buyout of the Salamanca Trust Group, formally known as Investec Trust. Since February 2016, Xavier has been the treasurer and President of the Financial Committee of the Swiss Philanthropy Foundation.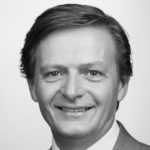 Duncan Munro
Senior Vice President
Banco Santander
Duncan joined Banco Santander in 2018. He was previously managing director with Bank Lombard Odier in Geneva where he was responsible for the UK private client team. Duncan has nearly 40 years finance experience, the majority of which has been spent in Switzerland in the field of private banking, with a particular focus on UK resident non-UK domiciled clients. In addition to direct client experience, Duncan has for many years been responsible for managing private banking teams across jurisdictions. Duncan has previously held management positions in Geneva, Zürich and Copenhagen with HSBC Private Bank (Suisse), the Lloyds TSB Group and Jyske Bank.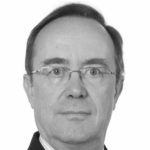 Luis Sanz de Andino
Head of Multi-Family Office
BBVA Global Wealth (Switzerland)
Luis Sanz de Andino is head of multi family office services at BBVA Global Wealth, the international private banking division of the group BBVA located in Zurich, where he has worked for more than 13 years.
Before assuming this role he had fulfilled a number of other senior management roles including head of the European team and chief investment officer.
Prior to joining BBVA Global Wealth, Luis worked in Spain for BBVA, La Caixa, and for ten years before that at Banco Central Hispano Private Banking. Luis has nearly thirty years experience in private banking and asset management.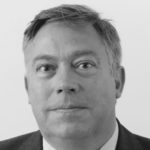 Matthew Spencer
Head of Business Development and Marketing
Close Brothers Asset Management
Matthew is a highly effective leader of business development teams with unique experience of managing external and internal growth strategies across brands nationally and internationally. He is managing director, head of business development and marketing at Close Brothers and a member of the management committee. He has extensive experience at executive level developing and implementing strategy whilst personally leading new business growth. Matthew has previously held senior positions at Deutsche Bank, Coutts and Credit Suisse.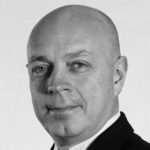 Stefano Veri
Group Managing Director, Head Global Financial Intermediaries
UBS Wealth Management
Stefano started his career at UBS in 1981. Having served as client advisor for corporate and wealth management clients in Switzerland and New York he has also covered a wide range of line management position in several areas of wealth management. Stefano was head of HNW and UHNWI business for Italy International before being appointed head of the firm's UHNWI business for the global established markets in Switzerland. Prior to his current role, Stefano led wealth management Europe international and Forex distribution and active advisory. He was appointed group managing director in 2014.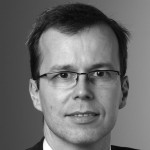 Pierre Vrielink
CEO Wealth Management Switzerland and Emerging Markets
BNP Paribas (Suisse)
Pierre Vrielinck, a Belgian native, joined Paribas in the firm's asset management division in Paris in the 1990s. He was subsequently promoted to middle-office & fund administration manager for BNP Paribas Asset Management, and then global head of fund administration and middle-office for BNP Paribas Securities Services. In January 2009, Pierre joined the general management team as chief operating officer of BNP Paribas (Suisse) in Geneva, whilst also holding the position of deputy head of wealth management international Europe. Pierre assumed responsibility for the wealth management division in Switzerland and the emerging markets in July 2014.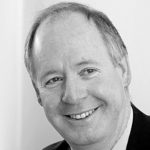 Bruce Weatherill
Chief Executive
Weatherill Consulting
Bruce is a chartered accountant with over 37 years financial services experience, previously a partner in PwC, latterly as Global leader of their Wealth Management practice and the key driver of their bi-annual Wealth Management Report. Bruce is now CEO of Weatherill Consulting providing advice on client centricity and wider strategic matters to wealth managers. He is the author of The Value of Trust: the quest by Wealth Managers for Trusted Advisor status and a number of other thought leadership reports. Bruce is chairman of ClearView Financial Media and a non-executive of a number of companies including Fidelity Holdings UK, The Wisdom Council, ComPeer, JDX Consulting and Ten Group.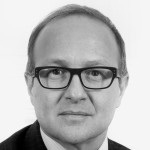 Emanuele Zanon di Valgiurata
Head of Private Banking
Banque Morval
Having gained a degree in law at the University of Turin, Emanuele Zanon di Valgiurata refined his management expertise at Harvard Business School. His professional career began in 1990 as a financial analyst at Bank San Paolo in Paris. Subsequently he joined the family owned banking group Morval Vonwiller where he developed private portfolio management and equity fund management. In 2003 he was appointed Head of private banking for Banque Morval; whilst in this role he contributed to the acquisition of the South American operation of the group.
Emanuele currently acts as head of Geneva's private banking activities of Banque Morval and is responsible for the South American operations of the bank.
Finalists
PRIVATE BANKING CATEGORIES
DOMESTIC PRIVATE BANK  
Banque Paris Bertrand Sturdza
Banque SYZ
Lombard Odier
Mirabaud
REYL & Cie
FOREIGN PRIVATE BANK  
NOMINEES
Barclays Wealth & Investment Management
Citi Private Bank
Rothschild Private Wealth
HNW TEAM (SWISS DOMESTIC CLIENTS)  
NOMINEES
Lombard Odier
Rothschild Private Wealth
UHNW TEAM (INTERNATIONAL CLIENTS)  
NOMINEES
Banque Paris Bertrand Sturdza
Banque SYZ
Barclays Wealth & Investment Management
Citi Private Bank
HSBC Private Bank
SPECIALIST INTERNATIONAL TEAM – EDITOR'S AWARD
NOMINEES
HSBC Private Bank
CLIENT INITIATIVE 
NOMINEES
Lombard Odier
Mirabaud
REYL & Cie
UBS Switzerland
BEST PRIVATE BANK – CLIENT SERVICE  
NOMINEES
Banque SYZ
Barclays Wealth & Investment Management
REYL & Cie
Rothschild Private Wealth
BEST PRIVATE BANK – INVESTMENT MANAGEMENT PLATFORM  
NOMINEES
Banque Paris Bertrand Sturdza
Banque SYZ
Rothschild Private Wealth
Union Bancaire Privee
PRIVATE BANK – CUSTOMER FACING DIGITAL CAPABILITIES – EDITOR'S AWARD
NOMINEES
Barclays Wealth & Investment Management
INVESTMENT MANAGEMENT CATEGORIES
EXTERNAL ASSET MANAGER
NOMINEES
Bedrock Asset Management
DECLALIA Asset Management
EXTERNAL ASSET MANAGEMENT PLATFORM AND OFFERING  
NOMINEES
Mirabaud
UBS Switzerland
PRIVATE INVESTMENT OFFICE/MULTI-FAMILY OFFICE  
NOMINEES
Bedrock Asset Management
Peritus Investment Consultancy
MARKETING/PR CATEGORIES
BEST MARKETING OR PR CAMPAIGN 
(Online, print, brand launch/relaunch)
NOMINEES
Banque Morval
Banque SYZ
Barclays Wealth & Investment Management
Lombard Odier
Where Americans are Welcome
PRIVATE CLIENT CATEGORIES
LEGAL TEAM  
NOMINEES
Charles Russell Speechlys
Schellenberg Wittmer
Withers Worldwide
TAX/ACCOUNTANCY TEAM  
NOMINEES
Mirabaud
Rawlinson & Hunter
INDEPENDENT TRUST OR FIDUCIARY COMPANY  
NOMINEES
R&H Trustees
Summit Trust International
ZEDRA
WEALTH MANAGEMENT TECHNOLOGY CATEGORIES (TECH VENDORS ONLY)
FRONT OFFICE SOLUTION
NOMINEES
Avaloq Group
WDX
TRANSACTION PROCESSING SOLUTION  
NOMINEES
Avaloq Group
ERI Bancaire
Expersoft Systems
PORTFOLIO MANAGEMENT  
NOMINEES
Charles River Development
Expersoft Systems
IBO
Profile Software
Tindeco
CLIENT COMMUNICATIONS  
NOMINEES
Expersoft Systems
IBO
InvestGlass
Profile Software
CLIENT REPORTING  
NOMINEES
Expersoft Systems
IBO
InvestGlass
Masttro
COMPLIANCE  
NOMINEES
Expersoft Systems
Penta
Qumram
WDX
CRM SYSTEM  
NOMINEES
Expersoft Systems
InvestGlass
Tindeco
WDX
OUTSOURCING SOLUTION  
NOMINEES
Avaloq Group
Expersoft Systems
RISK PROFILING SOLUTION  
NOMINEES
Expersoft Systems
IBO
Profile Software
RISK MANAGEMENT  
NOMINEES
IBO
InvestGlass
Profile Software
Tindeco
ON-BOARDING
NOMINEES
Appway
Expersoft Systems
InvestGlass
Profile Software
WDX
INNOVATIVE CLIENT SOLUTION  
NOMINEES
Expersoft Systems
InvestGlass
Masttro
Profile Software
Tindeco
WDX
CHANGE MANAGEMENT PROCESS/BEST IMPLEMENTATION OF A TECHNOLOGY SOLUTION  
NOMINEES
Expersoft Systems
InvestGlass
INNOVATIVE FINTECH SOLUTION  
NOMINEES
Expersoft Systems
Masttro
Qumram
Tindeco
OTHER WEALTH MANAGEMENT CATEGORIES
BEST WEALTH MANAGEMENT EXECUTIVE SEARCH FIRM (SWITZERLAND)
NOMINEES
DART Talent & Executive Search
Pradov Switzerland
INTERNATIONAL FINANCE CENTRE – EDITOR'S AWARD
NOMINEES
MALTA – Ministry for the Economy, Investment and Small Business
WOMEN IN WEALTH MANAGEMENT (INDIVIDUAL CONTRIBUTION) 
NOMINEES
MALTA – Ministry for the Economy, Investment and Small Business  – Dr Nadine Lia
Mirabaud –  Camille Vial
Summit Trust International – Stella Mitchell-Voisin
LEADING INDIVIDUAL (ADVISOR) 
To be announced at awards dinner
LEADING INDIVIDUAL BANKER  
To be announced at awards dinner
LIFETIME ACHIEVEMENT
To be announced at awards dinner
About our Sponsors
Featured Sponsors
Drinks Sponsor

Sponsors
Sponsor Benefits
These prestigious awards recognise excellence within the wealth management and family office industry. In addition they provide your business with a highly affluent, captive audience of private bankers, lawyers, accountants, financial advisors and technology providers across the wealth management sector. Consequently these awards present your business with a unique opportunity to be involved in industry sector sponsorship giving your company the following:
Exposure across our subscription base and associated international media (60,000 subscribers worldwide).
Extensive brand exposure on the night to over 300 of Switzerland's leading wealth management professionals.
The opportunity to target an affluent market with high disposable income.
Excellent networking opportunities with senior decision-makers.
Association with leading industry awards.
The chance to develop new contacts and expand your sales network.
Increased brand exposure within the wealth management sector.
Listing in IFC world
Venue
Hotel President Wilson
Address: 47 Quai Wilson, Geneva, 1211, Switzerland
Winners
PRIVATE BANKING CATEGORIES
DOMESTIC PRIVATE BANK  
Banque Paris Bertrand Sturdza
FOREIGN PRIVATE BANK  
Barclays Wealth & Investment Management – Highly Commended
Rothschild Private Wealth – Winner
HNW TEAM (SWISS DOMESTIC CLIENTS)  
Lombard Odier
UHNW TEAM (INTERNATIONAL CLIENTS)  
Citi Private Bank – Winner
HSBC Private Bank – Highly commended
SPECIALIST INTERNATIONAL TEAM – EDITOR'S AWARD
HSBC Private Bank
CLIENT INITIATIVE 
UBS Wealth Management
BEST PRIVATE BANK – CLIENT SERVICE
Barclays Wealth & Investment Management
BEST PRIVATE BANK – INVESTMENT MANAGEMENT PLATFORM
Banque SYZ
PRIVATE BANK – CUSTOMER FACING DIGITAL CAPABILITIES – EDITOR'S AWARD
Barclays Wealth & Investment Management
INVESTMENT MANAGEMENT CATEGORIES
EXTERNAL ASSET MANAGER  
Bedrock
EXTERNAL ASSET MANAGEMENT PLATFORM AND OFFERING  
UBS Wealth Management
PRIVATE INVESTMENT OFFICE/MULTI-FAMILY OFFICE  
Bedrock
MARKETING/PR CATEGORIES
BEST MARKETING OR PR CAMPAIGN 
(Online, print, brand launch/relaunch)
Lombard Odier
PRIVATE CLIENT CATEGORIES
LEGAL TEAM  
Schellenberg Wittmer
TAX/ACCOUNTANCY TEAM  
Rawlinson & Hunter
INDEPENDENT TRUST OR FIDUCIARY COMPANY  
Rawlinson & Hunter Trustees
WEALTH MANAGEMENT TECHNOLOGY CATEGORIES (TECH VENDORS ONLY)
FRONT OFFICE SOLUTION   
Avaloq Group
TRANSACTION PROCESSING SOLUTION  
Avaloq Group
PORTFOLIO MANAGEMENT  
Charles River Development
CLIENT COMMUNICATIONS  
IBO
CLIENT REPORTING  
IBO
COMPLIANCE  
Expersoft Systems
CRM SYSTEM  
WDX
OUTSOURCING SOLUTION  
Avaloq Group
RISK PROFILING SOLUTION  
Expersoft Systems
RISK MANAGEMENT  
Tindeco
ON-BOARDING
Appway
INNOVATIVE CLIENT SOLUTION  
Masttro
CHANGE MANAGEMENT PROCESS/BEST IMPLEMENTATION OF A TECHNOLOGY SOLUTION  
Expersoft Systems
INNOVATIVE FINTECH SOLUTION  
Qumram
OTHER WEALTH MANAGEMENT CATEGORIES
BEST WEALTH MANAGEMENT EXECUTIVE SEARCH FIRM (SWITZERLAND)
DART Talent & Executive Search
INTERNATIONAL FINANCE CENTRE – EDITOR'S AWARD
MALTA – Ministry for the Economy, Investment and Small Business
WOMEN IN WEALTH MANAGEMENT (INDIVIDUAL CONTRIBUTION)
Summit Trust International – Stella Mitchell-Voisin
LEADING INDIVIDUAL (ADVISOR) 
Mark Barmes, Lenz & Staehelin
LEADING INDIVIDUAL BANKER  
Anne-Marie de Weck, Lombard Odier
LIFETIME ACHIEVEMENT
Georges Gagnebin
Previous Attendees
Banque Paris Bertrand Sturdza
BBVA Global Wealth (Switzerland)
Charles Russell Speechlys
Hyposwiss Private Bank Genève SA
Oliver Wyman Financial Services
Peritus Investment Consultancy
Rawlinson & Hunter Trustees
Saffery Champness (Switzerland)
Salamanca Group Trust (Switzerland)
Societe Generale Private Banking
Summit Trust International
Swiss Independent Trustees
Swiss Philanthropy Foundation
Testimonials
"I would like to congratulate the Wealthbriefing Swiss Awards organisers for what has been a perfect event. Attention to detail was matching the precision and beauty of Swiss manufactured watches!"
"The whole evening was very professionally run."
"Congratulations on your success of impeccably managing the stage, the speed of catering and overall looking after such a large number of guests!!"
"I truly enjoyed working with you and your team. Thank you for organising a wonderful event. I think everybody was impressed by the great organisation and beautiful set up."
"Congratulations on hosting an outstanding event. There was a palpable buzz and energy level at the event, and I am confident those attending really enjoyed the evening. The venue and food were excellent, only adding to the night's success."
"Thanks for organising the event last night. Our delegation had a fantastic time."
"Please pass on my thanks to the entire team for a wonderful night on Thursday. Hats off to you for having created such a successful event."