Overview
The WealthBriefing Summits are large-scale thought-leadership, education and networking events exclusively for members of the WealthBriefing Network.
WealthBriefing events encourage intellectual debate on the challenges and opportunities facing the wealth management industry and are designed to be an optimal use of a wealth managers' precious time. They represent an excellent networking opportunity and attendees also accrue valuable CPD hours.
Attendance is complimentary for members of the WealthBriefing Network, but places are limited.
Agenda
Ludgate Suite
Walbrook Suite
Fleet Suite
08:00-09:00
Breakfast and Registration
09:00-10:00
Outlook for European Equities
Regulatory Developments or Regulatory Dilemmas?Compliance Issues For The Year Ahead
Wealth Management Technology and Operations Report 2014 – sponsored by Advent
10:00-10:30
Morning Break
10:30-11:30
Technology and Operations Q&A
Alternative Investment: Why Should We Turn Away From The Norm?
11:30-12:30
What Keeps CEOs Awake At Night?
Wealth Dynamix Breakout Session
12:30-13:30
Networking
---
Logistics
Date and Time
Date: Tuesday 17th June - 2014
Time: 8:00 am – 1:00 pm
Venue
America Square
Address: 1 America Square, 17 Crosswall, London, EC3N 2LB
Speakers

Yolande Barnes
Director, World Research
Savills
Yolande leads the Savills World Research team. Her areas of focus are world cities, including London, the impact of private wealth in real estate, emerging trends in real estate markets, residential and commercial, urbanism and mixed use issues.
Having 28 years experience in property research, Yolande pioneered residential research and became one of the first specialists on the sector in the UK She set up Savills own residential research department in 1989 and inaugurated their indices of prime residential property prices as well as residential development land which is still the only one available of its type.

Phillipe Chapple
Executive Director
KB Associates
Phillip has been involved in the financial services industry since 1997. He has held senior positions in the global custody, prime brokerage and hedge fund industries. He has been responsible for the establishment of numerous hedge fund and private equity structures.
Currently at KB Associates he helps start-up hedge fund managers to build the appropriate infrastructure to meet potential investors' needs, plus assists established managers to prepare for investor due diligence.
Prior to joining KB Associates, Phillip was CFO/COO of Ironshield Capital Management LLP, a European distressed debt investment management company. As a founding partner, Phillip created the firm's operational, finance and compliance infrastructure. Previously he was COO at IBIS Asset Management, a US$10bn family office. Phillip commenced his career in the global custody industry before spending a number of years in prime brokerage at Merrill Lynch.

David Chong
President of Portcullis Group
President of Singapore Trustees Association
David Chong is the Founder and President of the Portcullis Group.
He is also the Executive Chairman of Fusang – the Asian Family Office, owned by his family. Fusang offers its services through Fusang Family Office and Fusang Investment Office. Fusang Investment Office Pte Ltd is a Registered Fund Management Company regulated by the Monetary Authority of Singapore.
David is a director of David Chong Law Corporation, Singapore. David qualified as a Barrister-at-Law, Lincoln's Inn; Advocate & Solicitor, Singapore, Malaya and Brunei; Barrister & Solicitor, British Virgin Islands; Solicitor, NSW and Queensland, Australia; Barrister & Solicitor, Australian Capital Territory and Victoria, Australia.
David is the President of the Singapore Trustees Association (STA). He served as the Founding President of Society of Trust & Estate Practitioners (STEP) Singapore Branch and was the Founding President of the Singapore Fund Administrators Association (SFAA). He is a Fellow of Harris Manchester College, University of Oxford.
David has a Master's Degree in Law and a Master's Degree in Business.

Andrew Fisher
Advisor
Andrew has held a number of other senior positions in the financial services industry, including most recently chief executive of Towry. Prior to this, Andrew was CEO of Cox Insurance Holdings Plc and Coutts Group, and a senior adviser to the Carlyle Group. In May 2006, Andrew led the acquisition of Towry Law by John Scott & Partners, which he joined as Chairman in August 2004, becoming executive chairman and CEO in September 2005. Since then, under Andrew's leadership, Towry has grown significantly to become one of the leading wealth advice businesses in the UK.
Andrew has over 20 years of experience in the financial services industry. His career started as a graduate trainee with Unilever and he then joined Coopers and Lybrand (now PwC) becoming a partner in their consultancy practice. From there he moved to Standard Chartered Bank, spending time in Hong Kong as commercial director of their fee earning businesses: private banking, asset management, custody and institutional and private trusts.

Daniel Freedman
Co-Founder and Managing Director
London & Capital
After a successful career at Allied Dunbar, Daniel Freedman and Richard Leigh founded London & Capital on the principles of independence, service and integrity and these have been maintained over the past 26 years. As a leading strategic partner, Daniel's role includes managing and leading one of the UKs most successful independently-owned investment companies. Daniel also heads the US Family Office, which accounts for nearly a third of total assets under management of the business. Daniel is a member of the International Tax Planning Association (ITPA), and founding member of the Fédération Européenne des Conseils et Intermédiaires Financiers (FECIF). Daniel was shortlisted for Leading Individual in Wealth Management at WealthBriefing's European Awards 2013.

Robert Jones
Co-Head of European Equities
UBP Private Banking
Robert Jones joined UBP in 2010 along with the other members of the team. He has over 20 years' investment experience, including 14 years at Threadneedle, which he joined as a UK equity fund manager before assuming responsibility for pan-European funds and segregated accounts worth around €800 million. He started his career as a trainee investment manager at the Methodist Church Investment Management in the UK before joining Royal Insurance Asset Management in 1993.

Steve Jones
Head of Compliance, EMEA
Julius Baer
Steve is the EMEA head of compliance for Julius Baer, the leading Swiss private banking group, which focuses purely on wealth management.
He is based in the UK and manages a team of compliance professionals across Europe and the Middle East. Having gained experience at Ernst & Young, Steve moved to Merrill Lynch Investment Managers to begin his compliance career over 15 years ago, working first within institutional asset management and then private banking/wealth management, including roles at Barclays Global Investors and Merrill Lynch Wealth Management. He specialises in advising front office partners and senior management on regulatory developments and managing regulatory relationships, working pragmatically with business partners to achieve client-focused solutions.
Steve holds an LLB and MA in International Political Economy from the University of Warwick.

Kevin Lilley
Fund Manager, European Equities
Old Mutual Global Investors
Kevin Lilley started his financial career in 1978 as an accounts clerk with John Waring (Sleaford) Ltd and then moved to North Kesteven District Council as a junior accountancy assistant. In 1983 he joined Lincolnshire County Council where he started out as an accountancy technician before becoming an assistant investment manager in 1989. Kevin joined NPI in 1994 as the director of European equities before becoming a portfolio manager in 1999 at TT International. He then spent 10 years managing the Royal London Asset Management European Growth Fund, before joining Old Mutual Asset Managers in 2011. Kevin has established a strong track record in European equities over 20 years using an absolute stock valuation investment process. He is a fellow of the Chartered Institute for Securities and Investments and a member of the Association of Accounting Technicians.

Barath Narayanan
General Manager & Client Engagement Partner
WIPRO
Barath Narayanan is a global client partner with the securities and capital markets business at Wipro Limited, where he is responsible for client satisfaction, revenue, delivery, and profitability. Based out of Zurich, Barath has been with Wipro for the past 14 years and has donned multiple hats. In his previous role, he was the global business head for the industry advisory and domain consulting group and led a team of 400 SMEs across business areas like investment management & fund services, post trade services, market & reference data management, and derivatives & collateral management. He has also played the roles of strategic solutions, client engagement and practice head for the capital markets business.

Anders Petterson
Founder and Managing Director
ArtTactic
Anders Petterson is the founder and managing director of ArtTactic Ltd, a London-based art market research and analysis company set up in 2001. ArtTactic has been a pioneer in using crowd-sourcing techniques for gathering and processing intelligence on the art market. Petterson previously worked at JP Morgan responsible for debt capital market and structured products for banks and corporates. He also worked as an independent research and evaluation consultant for Arts & Business in London between 2002 and 2007, and has been involved in a number of large research and evaluation projects in the cultural sector. Anders Petterson is lecturing on the topic of 'Art as an asset class' for CASS Business School, Sotheby's Institute, Christie's Education and IESA in London. Anders Petterson is a board member of Professional Advisors to the International Art Market (PAIAM).
Paul Resnik
Paul Resnik is a co-founder of FinaMetrica which provides best practice psychometric risk tolerance testing tools and investment suitability methodologies to financial advisers in 23 countries. Since its 1998 Australian launch, FinaMetrica has completed almost 700,000 risk profiles for in excess of 5,500 advisers. Data generated by the tests has been used in 23 published university papers. FinaMetrica is regarded by many as the world's pre-eminent independent supplier of risk tolerance tests.

Daryl Roxburgh
President and Global Head
BITA Risk
Daryl has led BITA Risk since 2004. He has full responsibility for the BITA product set, its roadmap and client engagement. Daryl has held executive and director roles at Credit Suisse Asset Management, M&G and Prudential Portfolio Managers. He was a founding director of the London Quant Group, a contributor to various investment books and is a member of the PIMFA Indices Committee.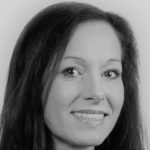 Wendy Spires
Head of Research
ClearView Financial Media
Wendy has been a wealth management journalist, researcher and consultant for a decade, covering a huge range of international markets and sub-sectors over that time. Known as a technology and communications specialist, she has written an array of in-depth reports on issues affecting private banks and wealth managers, ranging from compliance and innovation trends through to client experience, branding and marketing strategies. As well as speaking at conferences in both the UK and abroad, Wendy also regularly consults for wealth and asset managers, including carrying out research projects among end H/UHNW clients for both internal and external purposes.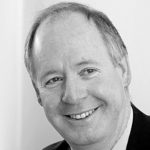 Bruce Weatherill
Chief Executive
Weatherill Consulting
Bruce is a chartered accountant with over 37 years financial services experience, previously a partner in PwC, latterly as Global leader of their Wealth Management practice and the key driver of their bi-annual Wealth Management Report. Bruce is now CEO of Weatherill Consulting providing advice on client centricity and wider strategic matters to wealth managers. He is the author of The Value of Trust: the quest by Wealth Managers for Trusted Advisor status and a number of other thought leadership reports. Bruce is chairman of ClearView Financial Media and a non-executive of a number of companies including Fidelity Holdings UK, The Wisdom Council, ComPeer, JDX Consulting and Ten Group.

Steve Young
Chief Executive
Citisoft
Steve brings with him over 30 years of experience in the investment management industry. He provides a blend of business understanding combined with an extensive knowledge of the technology and software landscape along and in depth understanding of the services sector. Prior to joining Citisoft Steve was one of the team that created Rhyme Systems following a management buy-out from Misys PLC, successfully restructuring the business into a leading software and services company. Prior to Rhyme, Steve held senior positions at Thomson Reuters, Extel Financial and Datastream.
Register
This event has already taken place.
---