Overview
Following on from the enormous success of our inaugural event last Autumn, we are delighted to announce the second WealthBriefing Operational Strategy Summit, taking place on Thursday 1 October in London.
Technology's place is now firmly cemented into the practice of wealth management and private banking firms, from back-office shake-ups to the high demand for slick digital client interfacing. Furthermore, as regulators in the UK and internationally impose stringent requirements, firms must implement the right operational strategy for their business.
The WealthBriefing Operational Strategy Summit will bring together chief operating officers, expert consultants and technology specialists across three business-critical panels. Delegates will receive top-level insight from technology and operations gurus on creating and developing the best business practice and how to push operational strategy forwards.
Agenda
08:15 – 09:00 Registration and Breakfast

09:00 – 10:00 Technology As A Differentiator – Attracting And Retaining Advisors And Clients
Technology has become essential to not only improve back-office efficiency, but also in improving client relationships with superior reporting platforms and being better able to track their risk profiles. Furthermore, recent research has proven how technology can affect the day-to-day productivity of an advisor. Significant developments to be covered as part of this panel include:
• Showcasing clients how their investments perform against market expectations in relation to their objectives
• Making clients "stickier" by creating a long-term unified financial plan with holistic visualisations
• Past performance and scenario modelling accessibility on CRM dashboards
• How technology can help clients to understand the risk characteristics of portfolios and what they are investing in
• Using Big Data for predictive marketing and product development
• Technology as a staff recruitment and retention differentiator
10:00 – 10:40 Networking and refreshments
10:40 – 11:40 Dealing With Politically Exposed Persons: From Onboarding To Client Management
Politically-exposed persons have been a key focus of the FCA in the past year, with sanctions still held on powerful individuals internationally. This panel will look at what processes should be implemented into the onboarding process at banks and wealth management firms to best accommodate ongoing monitoring of high-risk clients. Areas to be explored include:
• Establishing a screening process for existing clients for potential changes in risk levels
• Onboarding for continued due diligence: fully exploring and recording client relationship for ongoing monitoring
• Eliciting sensitive information, such as source of wealth, effectively
• Garnering information on expected account activity during onboarding to ease AML processes in the long-term
• KYC past onboarding – systemising frequent checks on PEPs, including fuzzy matching
• Compliantly offboarding a high-risk client
• International regulations: making sure information from international correspondent banks comply with UK regulations
11:45 – 12:45 Harnessing The Transformative Power Of Technology: How Technology Can Drive Organisational And Cultural Change
Both clients and regulators are demanding for greater cross-departmental collaboration from their wealth managers, from demonstration of suitability for an investment product to multi-levelled communication when giving advice. This panel will assess how technology can help provide the avenues for strong collaboration at firms to drive better performance, as well as how a digitalised and documentable platform will help improve overall culture, touching on elements such as:
• How has technology helped to increase collaboration when demonstrating suitability of investments?
• The use of technology to create proactive dialogues between a client and their relationship manager in a curated and secure manner
• Using feedback to instigate a client-to-institution approach to product design
• How avenues for regular feedback can be compiled into a digital client portal
12:45 – 13:40 Lunch and Networking
---
Logistics
Date and Time
Date: Thursday 1st October - 2015
Time: 8:15 am – 2:00 pm
Venue
ETC St Pauls
Address: 200 Aldersgate, London, EC1A 4HD
Speakers

Duncan Ash
Director, Financial Services
Qlik
Duncan Ash is responsible for financial services market development at Qlik, which covers retail banking, insurance and capital markets. Duncan draws on 18 years' experience of designing and delivering solutions for industry challenges such as risk management, customer analytics, expense management, and sales performance.
Prior to joining Qlik, he worked for SAS as industry manager for UK financial services. He worked on a number of solutions using predictive analysis - such as when building marketing propensity models - and some were real-time, including a solution for card-fraud detection at a global bank, as well as a new solution for real-time market risk.
Previously, Duncan worked for Sybase where he led financial services strategy and business development within EMEA. Again, Duncan focussed on analytics and business intelligence.

John Blackman
Chief Executive Officer
JHC
John has been at the helm of JHC for over 10 years. A computer science graduate from Imperial College, John was one of the original authors of the FIGARO system and has been at JHC since its foundation. John has promoted FIGARO as a solution to stockbrokers and wealth managers for over 20 years and this unique combination of business and technical skills has enabled him to guide JHC through a period of sustained growth. John is the chairman of the JHC management committee and he oversees the sales and marketing functions.

Mark Gibbins
Chief Operating Officer
Barclays
Mark joined Barclays Wealth and Investment Management in January 2015. As chief operating officer he is responsible for ensuring consistency and efficiency for operations and technology. Previously, Mark was head of operations for retail and business banking, and Barclaycard operations, and head of operations for corporate banking. Before joining Barclays, Mark worked for JP Morgan and Accenture.

Paco Hauser
General Manager, EMEA
Appway
Paco Hauser is responsible for delivering projects to the client base. Paco has over 20 years of international experience in the financial services, the IT and the management consulting industry. He has a background in strategy, operational excellence, business-IT alignment, business process management, business transformation and all aspects of IT including sourcing.

James Howell
Senior Manager
Accenture
James Howell leads Accenture's UK wealth management practice. He has worked across the UK, Europe and the US to design and deliver new business and operating models to banking and investment management clients. Most recently he has focused on digital transformation, including new client and advisor platforms and introducing robotics into firms' operations. Prior to Accenture, James worked for a number of investment managers.

Gary Linieres
Chief Executive
WDX
Gary has over 15 years' experience in the financial technology arena, encompassing sales, sales management and general management roles in software vendors around the world. A domain expert in the wealth management industry, Gary started his career as a European sales executive for Microbank software. Over a period of seven years he helped build the European business into a substantial operation with several European offices. He ran Microbank's continental European business in Paris before the company was successfully sold to SunGard. Following Microbank Gary held several senior sales management and directorships at Netik, Reuters and DSTi before finally becoming managing director of Financial Objects' wealth management division. In 2007 Gary co-founded Third Financial Software and in 2012 sold his stake in TFS to start his own venture. Gary is a co-founder and shareholder in Wealth Dynamix.

Florian Pixner
Managing Director
Wealth Monitor
In his role as managing director of Wealthmonitor (part of the Mergermarket Group) Florian, together with a skilled team of product experts as well as sales, marketing and training professionals, is leading the relationships and interactions between customers, partners and Wealthmonitor to create sustainable value and engagement across the financial, luxury and not-for-profit sectors in order to support the business. In addition, Florian recently took over the reins as head of operations for Mergermarket Group's EMEA Infinata team.
Prior to joining Wealthmonitor in 2007, Florian gained extensive industry experience, having worked for the financial service practice at Holborn-based corporate executive board, as well as a competitive intelligence analyst at Siemens.

Emma Radmore
Managing Associate - Financial Services and Funds
Emma is a managing associate in the financial services and funds practice and was admitted in 1991. She advises on all aspects of regulation under financial services legislation and her client base includes UK, European and international firms. Her main areas of focus are advising on structure of business to obtain the best financial regulatory treatment, the scope of the authorisation requirement under the Financial Services and Markets Act 2000 and helping clients to obtain authorisation, drafting client take-on documentation and advising on compliance with regulatory requirements.
She advises clients in all parts of the financial sector. A large part of her practice involves advising clients on policies and procedures to counter financial crime. She advises regulated and unregulated firms on anti-money laundering requirements, the financial sanctions regime and the prevention of bribery and corruption.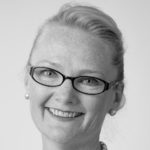 Verona Smith
Head of Platform
Seven Investment Management
Verona's track record spans more than two decades, three continents, major organisations such as Legal & General, American Express and BT Financial, and the complexities of wraps, platforms, as well as associated products and tools. She has settled in the UK due to its variable climate and ever changing financial services landscape.
Verona joined 7IM from the UK's largest platform, Cofunds. As Head of Platform she leads sales, relationship management and service for the 7IM platform. Since platforms are how people invest, Verona is passionate about getting people excited about investing, or if not excited, at least doing it.

Mark Spiers
Head of Wealth Management
Bovill
Mark's team provides advice and support predominantly to clients in the wealth management and private banking sector. He has 16 years of experience in the financial services industry. Mark has held the MLRO (CF11) role for several institutions and has been head of compliance (CF10) in the UK for Emirates NBD and Kleinwort Benson. Mark has also worked in compliance for UBS Wealth Management, focusing on anti-money laundering in London, Zurich and other financial centres. He has experience of UK, EU and US regulations, in particular their application to the wealth management industry and has a strong commercial focus and understanding of the wealth management sector. In addition to his work in-house, Mark has provided training and consulting to a number of brokers, banks, accountancy and law firms and has a deep interest in financial crime, suitability and governance matters.

Alessandro Tonchia
Co-Founder
Finantix
Alessandro is a Founder of Finantix. As Strategy Director, he focuses on the company's growth and long-term product direction.
Alessandro has worked in product development and was responsible for large implementations of the company's wealth management solution at Tier 1 banks.
Before establishing Finantix, he was a consultant specialising in the areas of process management, collaboration and CRM.
Alessandro studied philosophy and Artificial Intelligence (at the time of the first wave of AI) at both UCLA (Los Angeles) and LMU (Munich). He has a passion for financial technologies, languages and history.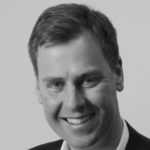 Mike Toole
Advisor
Various
Mike is currently advisor to venture capital houses and families. He is an investor, Co-Founder and formerly group chief operating officer of Artorius, a wealth manager that has shown strong growth since its inception in 2014.</span> Mike has been the architect behind a model that delivers a multi-jurisdictional client-centric wealth-planning proposition underpinned by a strong governance infrastructure. Mike was previously a partner at accountancy firms RSM and Baker Tilly, where he was group operations director for the financial management and investment businesses. Prior to this he has years' experience in financial services and banking with KPMG, Santander and UK mutual societies. He also helped found a Saudi family office and managed a substantial private equity portfolio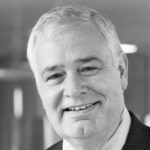 Ian Woodhouse
Lead Wealth Management Business Model Transformation and Thought Leader for Europe
Accenture
Ian Woodhouse is Lead Wealth Management Business Model Transformation and Thought Leader for Europe at Accenture. He helps our clients to evolve their future business models to deliver growth and business value in an era of client, digital and sustainability changes. Through working with colleagues and our ecosystem of leading software partners, he provides proven wealth management expertise , approaches ,tools and accelerators to deliver value faster at less risk. Ian is also industry networked, serving on the advisory boards of wealth industry publications and on industry award judging panels. Prior to Accenture ,Ian held leadership positions with other top tier business and technology firms ,PwC ,EY and IBM.
Register
---