Overview
Agenda
08:15 – 09:00
Registration and Breakfast
09:00 – 10:00
Panel Session: Capturing Competitive Advantage Through Compliant Digital And Data Opportunities
10:05 – 10:50
Panel Session: Report Launch: Leveraging Compliant Onboarding For Superior
Client Experience
10:50 – 11:20
Networking Break
11:20 – 12:20
Panel Session: How Important Is It To Deploy A Successful Digital Media Strategy?
12:25 – 13:25
Panel Session: A View From The Top: How Are Business Leaders Harnessing The Technology Revolution?
13:25 – 13:45
A Live Demonstration of Appway Client Onboarding
13:45 – 14:30
Lunch and Networking
---
Logistics
Date and Time
Date: Thursday 23rd October - 2014
Time: 8:30 am – 2:30 pm
Venue
Gibson Hall
Telephone: 020 7334 3982
Speakers

Gillian Austin-King
Global Head of Cyber Programmes
HSBC Bank
Gillian is a chartered accountant, a chartered banker and a member of the CISI with MBAs in both banking and finance, and degrees in economics and law. Gillian started off in audit with Price Waterhouse before moving into industry post-qualification. She spent several years working for various financial institutions as well as working for a number years as a senior management consultant, before moving to a role as head of change at a small private bank. Gillian is currently heading up the cyber security programme for global payments at HSBC.

Dena Brumpton
Chief Operating Officer
Citi Private Bank
Dena joined Citi Private Bank in 2009 and serves as the global chief operating officer. In this role, she develops strategies and initiatives to best serve the ultra-high net worth market, strengthen client relationships and boost client acquisition. Dena is also responsible for global marketing, operational risk, re-engineering and business connectivity to operations and technology.
Dena's wide experience includes several frontline positions in asset management, corporate finance and capital markets, coupled with various franchise management roles.
She joined Citibank in 1985 as part of the Asset Management business to develop the Islamic Finance Group. She then moved to Trading & Capital Markets in 1997 and worked on the globalisation of the Markets business following the integration of the Citicorp/Travelers merger. In 2003, she was appointed CAO of Global Corporate and Investment Banking and in 2008 was asked to champion Citigroup's cross marketing strategies.

Pauline Egan
Client Experience Director
Galinago
Pauline is a strategy and client experience consultant with 25 years' experience in financial services. She spent the early years of her career working with ABN AMRO in Dublin and Amsterdam and followed this with a move to Jersey in 1995, where she joined Royal Bank of Canada to set up a marketing function. At RBC, she led the Affluent Business across EMEA, was head of London and latterly head of strategy & business management with executive responsibility for marketing and communications. She is a FTSE 350 Board Ready Accredited Director and is currently exploring non-executive director roles alongside her consultancy work in strategy and client experience.

Martin Engdal
Market Strategist & Director of Business Development, EMEA
Advent
Martin Engdal is market strategist and director of business development, EMEA, Advent Software. Martin has been with Advent for 10 years and has worked in several senior sales and business development roles supporting the extensive business growth of Advent in the EMEA region. Martin has responsibility for business development, positioning of Advent's solutions and strategic alliance partners within the wealth and asset management industry. Prior to joining Advent, Martin worked as head of client relationships and portfolio manager at Danske Bank, Alfred Berg Asset Management and Nykredit Asset Management and served as director of pre-sales at SimCorp.

Jean-Pierre Flais
Chief Operating Officer
Societe Generale Private Banking
Jean-Pierre has been working for the Société Générale Group since 1986. He started his career at the inspection department before becoming head of SG Institutional Investor Relations in 1993 covering the UK, South East Asia and Australia. In 1997 Jean-Pierre moved to London as finance director of SG Investment Banking before becoming group chief financial officer at SGPB Hambros in 1998. He was appointed group chief operating officer in 2003 and deputy chief executive officer in 2007.
Jean-Pierre sat on SGPB Hambros's main board where he contributed to the definition of the bank's overall strategy, ensuring its implementation and to manage the day-to-day running of the business.
Jean-Pierre was nominated chief operating officer for SGPB in 2012. As COO, Jean-Pierre is a member of the firm's executive committee and is responsible for the running of the risk, compliance and support functions.

Paul Fletcher
Group Head of Marketing
London & Capital
Paul joined London & Capital in 2012 and has overall responsibility for the firm's marketing activities for private clients, institutions and the UK financial advisory community. Prior to joining the firm, he worked at Deutsche Bank as global head of equities marketing, before that he worked in Africa as an advisor to a social venture capital firm funded by the Rockefeller and Gates Foundations; prior to that he was head of marketing for the mid-market private equity firm, Duke Street. He joined Duke Street from UBS Investment Bank where he was head of fixed income marketing EMEA.

Jacob Gertel
Senior Project Manager, Legal & Compliance Data
Six Financial Information
Jacob Gertel is senior project manager for legal & compliance data at SIX Financial Information, a role he has held since 2011. In this role, he is responsible for analysing and implementing data and products in the areas of tax, regulation and compliance – such as FATCA, FTT, MiFID, etc. Previously, Jacob headed a compliance department and acted as compliance manager at various international banks in Zurich. He was responsible among others for the account opening process, AML monitoring, implementation of regulatory requirements and compliance-related IT tools, staff training, complaint process, and monitoring clients' investments.

René Hürlimann
Director EMEA & APAC
Appway
René is responsible for executing Appway's expansion strategy within key market regions. René provides local support for international clients establishes a sustainable regional presence that can act independently in its service to local clients and partners. Before joining Appway in 2008, he had more than six years of experience working in international business process outsourcing as a sales and consulting director. He previously served in various senior management roles around the world, including working as the CIO of a multinational consulting firm in London.

Joe Norburn
Managing Director, Head of Digital & Front Office Solutions
Coutts
Joe joined Coutts in October 2011 as head of digital & front office solutions. He has worked in banking and security for the online environment for more than 18 years, and has previously held a number of digital roles within RBS. Prior to Coutts, Joe spent five years as managing director for EMEA & Asia Pacific and as global head of customer relationships at IdenTrust.

Jeremy Oakley Oakley
Director, The Strategy Group
KPMG
Jeremy Oakley specialises in business strategy, regulatory impact on business models and M&A services and heads the UK wealth management strategy practice.
Much of his work is advising all types of wealth managers on new business model design post-RDR and retirement reform, including scenario development, strategic options and proposition development.
He has advised many leading asset and wealth managers, pension providers, banks, IFAs and platform businesses on strategy and transactions, including UBS, Barclays Wealth and Towry among others.
He has frequently contributed to RDR thought leadership, having authored the FSA Future of Advice report (2006) and more recently has developed long-term retail investment market scenarios for the FCA.
He has also led other wealth management thought leadership reports on the manufacture and distribution of retail investments, including Wealth Management at the Tipping Point (2012) and Winning at Wealth Management (2001).

Michelle Owen
Managing Director and Chief Operating Officer for Wealth and Investment Management UK
Barclays
Michelle is managing director and COO for Wealth and Investment Management UK, Barclays. Her responsibilities include business strategy, proposition, programme delivery, risk management, business and service management and management of the private banking executives population.
Michelle joined Barclays in 2005, and has held various roles including commercial director for WIM UK, product director for International Wealth and Retail, and chief of staff to the Barclays Group COO. Previous to this, she was head of retail strategy at Lloyds TSB and a manager at LEK Consulting.

Brett Randall
Chief Operating Officer
WDX
Brent Randall has over 18 years of experience in the investment management software industry. His current responsibility is directing the product development of Wealth Dynamix new generation wealth management CRM solution. Wealth Dynamix is currently implementing Suitability and Client On boarding solutions in 6 major wealth managers in the UK.
Previously, Brent was a director at Third Financial Software where he was responsible for product development. As well as this, he headed the wealth management division at Financial Objects directing business development and product strategy.
Brent has also been an associate director at DST International Ltd, where he was responsible for the global product strategy of the company's institutional front office and wealth management solutions.
Brent gained experience as an analyst programmer, project manager, pre-sales consultant and operations manager as well as directing new business in Japan and Singapore.

Dominic Ryan
Head of EMEA
SimCorp
Dominic is a client reporting domain specialist who has helped many firms across Europe, North America and Asia Pacific to mitigate risk, increase client satisfaction and grow revenues, despite the market volatility of recent years.
Dominic joined Equipos in January 2008, with a clear remit to increase new business sales of the firm's Coric Client Communications suite. Equipos grew to become one of the world's most successful client reporting and communications firms in the world, and was acquired by SimCorp on March 1, 2014.

David Scott
Senior Partner
Vestra Wealth
David Scott is Senior Partner of Vestra Wealth LLP, which he established in 2007. He strongly believes in the partnership structure aligning interests with clients.
He is s a former Managing Director of UBS in London, where he headed up both the high net worth wealth management and stockbroking divisions in the UK. Before UBS, he co-founded and was Managing Partner of Scott Goodman Harris, a boutique advisory business that was acquired by UBS in 2004.
David is a keen motor sport enthusiast and has participated in both Le Mans Classic and the AMOC series.

Robert Taylor
Head of Department for Investment Management
Financial Conduct Authority
Rob Taylor is the Head of Investment Management Department at the Financial Conduct Authority.  He has also worked in venture capital and is former chief executive of Kleinwort Benson Bank, the London-based merchant and private-client banking group. He is currently Chair of the University for Creative Arts in Kent and Surrey, Chair of the Whitechapel Gallery and a non-executive director of Trumans Brewery and of the East London NHS Foundation Trust.
He began his career working in American politics and as a financial journalist in New York. He is a public speaker at financial services conferences and is an outspoken supporter of LGBT career opportunities in the City as well.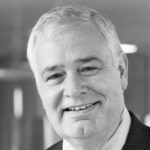 Ian Woodhouse
Lead Wealth Management Business Model Transformation and Thought Leader for Europe
Accenture
Ian Woodhouse is Lead Wealth Management Business Model Transformation and Thought Leader for Europe at Accenture. He helps our clients to evolve their future business models to deliver growth and business value in an era of client, digital and sustainability changes. Through working with colleagues and our ecosystem of leading software partners, he provides proven wealth management expertise , approaches ,tools and accelerators to deliver value faster at less risk. Ian is also industry networked, serving on the advisory boards of wealth industry publications and on industry award judging panels. Prior to Accenture ,Ian held leadership positions with other top tier business and technology firms ,PwC ,EY and IBM.