Overview
2019 Winners Interviews
A warm welcome to the WealthBriefing MENA Awards for Excellence 2019.
Unfortunately, nominations are now closed but we look forward to seeing old and new faces celebrating their success with their peers at this prestigious event at the Dusit Thani Hotel in Dubai.
New for 2019, the categories are focused around these main areas:
Regional Banking Excellence Categories
Country-based Banking Excellence Categories
Investment Management Categories
Family Office Categories
Technology Categories
Private Client Categories
Special Categories
Individual Awards
This year, we are also including the increasingly influential North African countries.
As in previous years, independence, integrity and genuine insight will be the watchwords of the judging process. The panel of judges is drawn from both private banks and trusted advisors/consultants to the sector who advise the Editorial team at WealthBriefing which makes the final decision based on their extensive knowledge and feedback from the region.
Conflicts of interest are avoided as the final decision is made by an independent team of domain experts who are not active in the banking industry yet report on developments in the region on a almost daily basis for over 15 years.
Winning a WealthBriefing Award sets organisations and individuals apart from their peers and is a tangible demonstration that they have something special to offer, rewarding achievement and showcasing top class performance and innovation.
We very much hope you take part and look forward to seeing you at the 2019 awards ceremony.
Key Dates
Nominations close Friday 13 September (at midnight)
Announcement of the Winning entries on Friday 4 October
Awards celebratory dinner on Wednesday 13 November (from 7.00pm)
Judges
Private Bankers Panel

Mannan Adenwalla
Managing Director
LGT Bank (Middle East)
With more than 31 years' banking experience in the UAE, Mannan Adenwalla assumed the role of managing director of private banking and asset management group, LGT (Middle East) in 2012. Mannan had previously been managing director of Clariden Leu Asset Management, Dubai which he set up and then led for six years.
Before this he worked for ABN AMRO Bank, where he managed his clients and a team of relationship managers for nearly ten years. Having begun his career in the banking industry in 1984, Mannan's responsibilities at LGT include developing the business across non-resident Indian and subcontinent markets.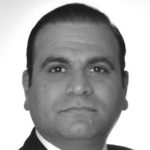 Alain Baron
Limited Partner - Head of MENA
Mirabaud & Cie SA
Alain Baron is an experienced investment professional, who has worked in the wealth management practice in the MENA Region for over 15 years building long-term investment objectives to maintain and grow investors wealth. He joined Mirabaud Bank in 2012 and is currently serving as managing director, head of MENA markets. Since then he has aligned interests between family businesses through creating a mutual investment philosophy. As a non-executive director, Alain Baron is a member of the board of directors for Proton Partners International specialising in the development of the largest global network of proton beam therapy cancer centres across UK and the international market

Patrick Crowley
Executive Director
Banque Richelieu GCC
Patrick is currently an executive director at Banque Richelieu GCC after joining fromDeutsche Bank Wealth Management Dubai. His previous position was senior vice president at DBS Private Banking Dubai. Patrick aims to exploit his reputation as a trusted advisor with entrepreneurial families to help drive the bank's growth in the ultra-high net worth NRI private client segments, principally in the ME and Africa. Patrick's 20-plus years' experience in the sector began at Allied Irish Banks where he rose through the ranks to head up its deposit-taking unit in Jersey. His subsequently moved to BNP Paribas, then Bank of Nova Scotia before joining ABN AMRO Jersey where he rose to become head of private banking and later its country head. He moved to Dubai to join Lombard Odier in 2012.

Sebastian Graewert
Chief Representative Officer, MENA & Asia
The Mauritius Commercial Bank
Sebastian is a senior banker and has been working in the Middle East since 2006. He started his career with Credit Suisse where for 14 years based in London, Zurich and Dubai he focused on investment banking services for UHNW and family office private banking clients. For UBS Wealth Management based in Dubai Sebastian was head of the firm's representative office before moving to Asia as head of the MENA region based in Singapore.
Sebastian also has experience in Great Wealth and acted as Senior Investment Adviser to the Chairman of Equalis, a DIFC based Private Investment Company. Sebastian is currently Chief Representative Officer, MENA & Asia for The Mauritius Commercial Bank.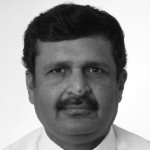 Manoj Kapur
Managing Director
Bank J Safra Sarasin Asset Management (Middle East)
As managing director at Bank J Safra Sarasin (Asset Management) Dubai, Manoj Kapur is responsible for leading a team of private bankers, a role he assumed in March 2010. He has over 30 years of banking experience in the sector in management, private banking and corporate banking. Manoj joined the bank from Lloyds International Private Banking where he was head of private banking for nearly four years. He was a senior manger at HSBC Private Bank in Dubai prior to that.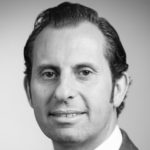 Georges Kouheiri
SEO
AGC Equity Partners
Georges Khoueiri is the senior executive officer of AGC Equity Partners Middle East, a global alternative investment manager. Previously, he was a managing director at Royal Bank of Scotland covering Central and Eastern Europe, Middle East and Africa (CEEMEA) across multiple asset classes. Georges was also a member of the executive committee of RBS Middle East and Africa.
With over 19 years of investment banking and alternative investment experience, he started his career at Societe Generale CIB in Paris before moving to JP Morgan in London. His main focus has been building and managing teams to deliver investment solutions and to advise emerging markets investors such as sovereign wealth funds, pension funds, financial institutions and sophisticated family offices. Throughout his career, Mr. Khoueiri has acquired a strong product expertise in alternative investments and derivatives.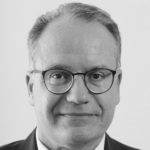 Martin Liebi
Deputy CEO, Head of Private Banking
Edmond de Rothschild Group
Martin Liebi has vast senior management experience in the banking and financial sectors with Swiss and international clients in all parts of Switzerland. Prior to his present role he was a member of the executive committee and head of private banking at Notenstein La Roche Privatebank. Here he successfully managed various growth projects related to private clients whilst strengthening its offices in Switzerland. Before that role he was for seven years a member of the executive committee, head of the Zurich office and head of private banking at Schroders Switzerland, where he was in charge of the entire Swiss and international private client base. Martin has also worked with Lloyds TSB Bank in Geneva, and with Credit Suisse in Lugano.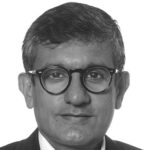 Venkat Mahadevan
Managing Director & Head of Retail Banking
Citi
Venkat Mahadevan is based in Dubai and heads the retail bank for Citi in the Middle East, which focuses on wealth management services for affluent and high net worth clients as its primary proposition. He has about 28 years of experience in banking and in Citi, having spent most of his career in various roles in consumer banking and in wealth management. Venkat also has extensive experience in the various aspects of off-shore wealth management. He worked with Citi in India, USA and Singapore prior to moving to the UAE.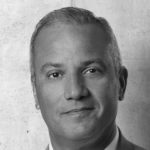 Ludovic Pernot
Head of Private Banking, Middle East
Liectensteinische Landesbank
Prior to joining Liechtensteinische Landesbank as head of private banking ME in 2017, Ludovic was head of MENA at Falcon Bank since 2014. Ludovic launched his career in banking at Credit Suisse in 1989 where he stayed for 17 years. Over this time he rose through various senior appointments eventually to become head of Far East private banking for CS Geneva. In 2006 he moved to create the Geneva Booking Center FE/ME at Julius, becoming executive director of its Middle East ISC operation in 2008. In 2011 Ludovic was appointed CEO of Mirabaud Private Bank (Middle East), a role he grew until his appointment at Falcon Private Bank.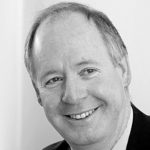 Bruce Weatherill
Chief Executive
Weatherill Consulting
Bruce is a chartered accountant with over 37 years financial services experience, previously a partner in PwC, latterly as Global leader of their Wealth Management practice and the key driver of their bi-annual Wealth Management Report. Bruce is now CEO of Weatherill Consulting providing advice on client centricity and wider strategic matters to wealth managers. He is the author of The Value of Trust: the quest by Wealth Managers for Trusted Advisor status and a number of other thought leadership reports. Bruce is chairman of ClearView Financial Media and a non-executive of a number of companies including Fidelity Holdings UK, The Wisdom Council, ComPeer, JDX Consulting and Ten Group.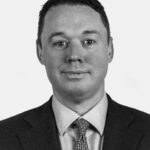 Daniel Williams
Managing Partner
Sigma Private Office
Daniel is the Managing Partner of Sigma Private Office, part of the Sigma Group. He has been advising HNW and UHNW individuals since 2006 and is an expert in Investment Management Solutions for international clients. Starting his career in the City of London as a Stockbroker with a focus on US equities and Alternative Investments, he moved to the British Private Bank, Arbuthnot Latham in 2011, where he served as Director Investment Management as part of the Investment Committee until 2015 before moving to head up the bank's Investment Management team in the Middle East, as Investment Director. In 2021 Daniel founded Sigma Private Office and continues to work with long standing clients in the region and abroad. Daniel enjoys various sporting activities and is a keen golfer. Given his experience Daniel regularly commentates in the press and on panels as a subject expert and holds various professional qualifications through the Chartered Institute for Securities & Investment (CISI).
Trusted Advisor Panel

Laurence Black
Regional Director, Client Solutions, MENA
Asiaciti Trust Group
Laurence is the Regional Director, Client Solutions, EMEA for Asiaciti Trust in Dubai, United Arab Emirates. He joined Asiaciti Trust in late 2012 and has over 35 years' experience in the offshore finance industry. Based in the Middle East for the past 28 years he has particular skills and experience in cross border planning, the establishment of offshore trusts, foundations and company formation. Laurence also acts as a Non-executive Director for GSB Capital Ltd in the Dubai International Financial Centre. Before joining Asiaciti Trust he held a number of senior positions within the Trust & Fiduciary industry and more recently was Head of Fiduciary Services, MENAP for a major international financial institution in the Dubai International Financial Centre. In these roles he successfully serviced clients in the EMEA region with their international needs and works closely with other cross border specialists in the establishment of international trusts and a variety of investment structures. Laurence maintains a comprehensive knowledge of legislative changes and industry trends affecting cross-border issues. He is a full member of STEP Worldwide (Society of Trust and Estate Planners) and was the founding Chairman of STEP Arabia.

Walid S. Chiniara
Partner
Deloitte & Touche, Middle East
Walid is a partner at Deloitte & Touche and heads its private client services practice in the Middle East. He is an international corporate finance lawyer with 35 years' experience across the five continents. Walid is a leading family business advisor who dedicated the last 20 years to building and serving family offices. He provides legal strategy, dynastic planning and mediation services to elite business families and HNW family business entrepreneurs in the GCC and the MENA region.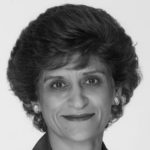 Sabila Din
CEO & Founder
Din Consultants
Sabila is CEO and Founder of Din Consultants, HQ in London and is an accomplished global business management, marketing and gender specialist. She works with global private banks, elite family offices and entrepreneurs - delivering propositions for growth. She works extensively with World Bank/IFC across EMEA, building financial capacity to drive female SME growth and gender financial inclusion. In addition to her consultancy, she also runs a 'property private client office'. Prior to setting up her businesses, she held senior roles at ABN AMRO, Asia, JWT HK and was an Associate, IBM e-business fs consultant, EMEA.

Ismael Hajjar
Partner
PwC Middle East
Ismael Hajjar is a UAE based partner specialising in international tax & wealth structuring, family office and private capital advisory.
Relevant experience: Ismael started his career in Europe and has been serving international families for over 16 years. He relocated to the UAE in 2013 and is currently acting as trusted advisor to a number of successful families across the Middle East region.
He is leading PwC Middle East Tax and Legal service offering to private clients, entrepreneurial & royal families and family offices in helping them understand and manage their global affairs, overcome cross-border tax challenges and identify opportunities to achieve their family and business objectives.
Prior to joining PwC, Ismael was acting as head of Private for another big four firm and was responsible for the design and execution of the overall firm strategy for private companies and their owners across all service lines. He also founded and led their MENA family enterprise and family office award-winning consulting practice which specialises in assisting successful families, entrepreneurs, and family offices across MENA at managing risks, preserving and growing wealth.
Ismael has contributed to building and currently serves Family Offices. He is a regular speaker in the Middle East and beyond on topics such as family business and private wealth institutionalisation, global tax transparency, succession planning, governance and the role of the family office.
Education: Ismael holds a Master Degree in Business Administration, HEC-Ulg School of Management (Belgium) and is a certified chartered accountant in Luxembourg ("expert-comptable"). He also holds an Islamic finance qualification, Institute of Islamic Banking & Insurance (UK). Ismael is a Trust and Estate Practitioner (TEP, Society of Trust and Estate Practitioners) and holds a Certificate in Family Business Advising (CFBA, Family Firm Institute).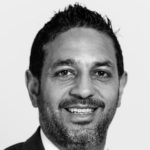 Deepak Malhotra
Chief Executive Officer
Mayfair Private
Deepak is the chief executive officer of Mayfair Private, Dubai. He specialises in advising ultra-high net worth families who have complex advisory requirements and works closely with clients to develop strategies that safeguard the family and best protect their assets. He was previously a managing director at Barclays Wealth, where he was head of the AMEA wealth advisory business. Deepak trained and qualified as a Chartered Accountant and Chartered Tax Adviser, working with the blue chip professional firms Deloitte & Grant Thornton.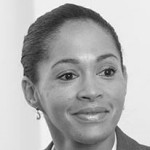 Valérie Mantot
Regional Managing Director - APAC
Apex Group
Valérie is head of CRM –Asia Pacific based in Singapore and has overall responsibility for business development and the services delivery for the Asia and MENA region. Prior to joining Sanne, Valérie worked for more than fifteen years as a corporate law and funds lawyer at leading law firms in Paris, Luxembourg and Dubai. She has gained considerable experience working with asset managers and family offices with respect to structuring their cross-border investments globally.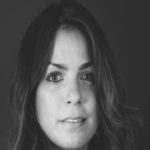 Sofia Mota
Head of Regulatory and Compliance Services
re/think
Sofia leads the regulatory and compliance practice of RethinkME and has extensive experience in the financial services sector and of consulting across Europe, Middle East and Africa. She has a strong knowledge of financial products regulatory framework derived from extensive work experience in top-tier financial institutions such as Goldman Sachs, Royal Bank of Scotland and Standard Chartered, and is a member of the Chartered Institute for Securities and Investments. Sofia's expertise covers compliance, operational and regulatory risk management across retail and wholesale markets.

Yann Mrazek
Managing Partner
M/HQ
Yann is the Managing Partner of M/HQ. He chiefly focuses on private wealth and immigration practice. He has vast experience advising successful individuals and entrepreneurial families with Middle Eastern exposure on implementing inter-generational wealth transfer strategies and structuring their operational assets and global wealth. He is regularly involved in the ongoing management of such structures – as a board member, council member, guardian or protector. Yann is recommended by all of Chambers & Partners Private wealth, Legal Week's Private Client Global Elite and Who's who legal private client. He was the Chair of STEP Arabia from 2015 to 2018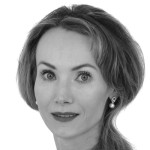 Izabella Szadkowska
Partner, Corporate Commercial Department
Al Tamimi
Izabella Szadkowska is a partner in Al Tamimi & Company's corporate structuring department. Prior to joining Al Tamimi, Izabella trained at Linklaters LLP, practiced at Clifford Chance LLP and White & Case LLP. Izabella combines private practice and in-house experience, having acted as head of group legal department for a major UAE conglomerate, Al Rostamani Group. She specialises in corporate and commercial work, M&A transactions and also provides corporate restructuring, ownership restriction and trust structures advice and assistance. Izabella's areas of practice also include incorporation/ transfer of incorporation and corporate services under law of the Dubai International Financial Centre and Abu Dhabi Global Market as well as other free zones and on-shore.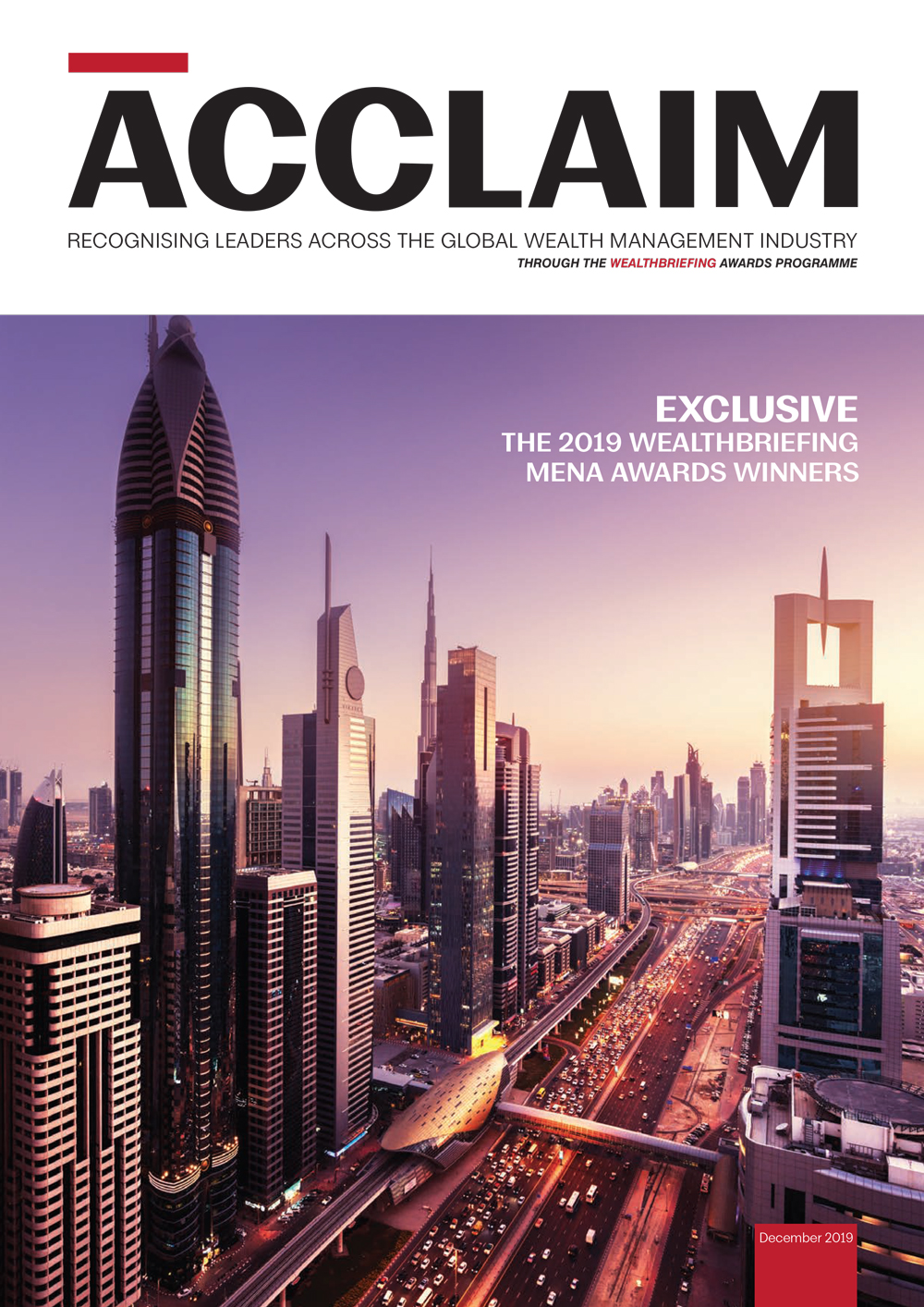 Venue
Dusit Thani Hotel - Dubai
Address: 133, Sheikh Zayed Road, 23335, Dubai
Winners
Best Client Accounting Solution
FundCount
Best Client Communications Solution
FundCount
Best Front Office Solution
SS&C Advent
Best Onboarding Solution
Fenergo
Compliance/Reg-Tech Solution
Profile Software
Best Data Provider
Refinitiv
Most Innovative Client Solution
Eagle Investment Systems  
Best Client Reporting Solution
JTC Private Office  
Best Risk Profiling Solution
SS&C Advent
Most Innovative Overall Fintech Solution
Eagle Investment Systems
Best Legal Team
M/HQ
Best Tax/Accountancy Team
EY
Best Law Firm Advising HNWs
Al Tamimi & Company
Best Trust Company
Intertrust
Best Independent Trust or Fiduciary Company
Asiaciti Trust
Best Estate Planning Service
PwC
Best Family Office Advisory Offering
Union Bancaire Privee
Best Family Office Governance Service
Mayfair Private
.
Best Wealth Manager Servicing Family Offices
Northern Trust
Best Fund Manager
First Abu Dhabi Bank
Best Fund Manager Regional Reach
First Abu Dhabi Bank
Best Fund Manager Global Reach
Mindful Wealth
.
Best Real Estate Investment Proposition
BNP Paribas Wealth Management
Best Overall Private Bank Investment Team
First Abu Dhabi Bank
Most Innovative Investment Proposition
Standard Chartered
Best independent Wealth Manager/FIM/EAM
Index & Cie
Best Multi-Family Office
Mabledon Capital Limited
Best International Financial Centre (IFC)
Jersey
Best Private Bank Servicing United Arab Emirates
Mashreq Private Bank
Best Private Bank Servicing Sultanate of Oman
Liechtensteinische Landesbank
Best Private Bank Servicing Kingdom of Saudi Arabia
Northern Trust
Best Private Bank Servicing State of Kuwait
Mirabaud (Middle East)
Most Innovative Wealth Management Model
Standard Chartered
Best Private Bank Wealth Planning Team
BNP Paribas Wealth Management
Best Private Bank External Asset Manager Proposition
Mirabaud (Middle East)
Best Shariah-Compliant Wealth Management Offering
Lombard Odier
Best Pure Play Private Bank
LGT Middle East
Best Boutique Private Bank
Nedbank Private Wealth
Best Private Bank – Investment Management Platform
Mashreq Private Bank
Best Private Bank – Credit Provider
BNP Paribas Wealth Management  
Best Private Bank – Discretionary Fund Management (DFM) Offering
Arbuthnot Latham
Best Private Bank – ESG Offering
LGT Middle East
Best Private Bank – Client Service
Mirabaud (Middle East)
Best Private Bank – Digital Offering
Liechtensteinische Landesbank
Most Promising New Private Bank Proposition
Index & Cie
Best Private Bank Servicing NRI/NRP Clients
Mirabaud (Middle East)
Best Private Bank Servicing Ex-pat UHNW Community
Banque Internationale a Luxembourg
Best Overall International Private Bank (HQ Outside MENA)
Lombard Odier
Best Overall MENA Private Bank
BNP Paribas Wealth Management
Rising Star under 30 – MENA
Shaima Ali Haider, EY
Leading Woman in Wealth Management – MENA
Samira Zakour – First Abu Dhabi Bank