Overview
The event brought together luminaries from across the industry. Together with your senior wealth management and private banking peers, discussions focused around business-critical developments and invaluable case studies and best-practice insights were shared.
The event featured three panel discussions, offering a number of opportunities to take part in a range of discussions that best suit the needs of the attendees' organisation.
Agenda
08:00 – 09:00Registration and breakfast09:00 – 10:00
Panel session: New Pension Freedoms: Securing The Best Outcomes For Clients And Institutions
New pension freedoms are set to become a game-changer for the UK wealth management industry, with firms vying to develop innovative investment and financial planning strategies for the both at-retirement market and pension savers. This panel will look at how the industry should respond to the sweeping pension reforms and how institutions can best anticipate clients' evolving wealth management needs:
 Effective risk-profiling and intelligent investment strategies for retirees and savers earlier in their careers
Alternative tax-efficient savings routes and innovative investment vehicles in light of the lifetime contribution limit reduction
Incorporating pensions into intergenerational financial planning
Highlighting the benefits of professional guidance over DIY investing
How participants across market segments should service this client-base together
10:00 – 10:30Networking and refreshments10:30 – 11:30
Panel session: Where Next For Wealth Management Technology
Technology's place within wealth management has changed dramatically in recent years. While technology may have once played a mere supporting role, it now has top billing on most wealth managers' agendas as they assess the challenges – and opportunities – facing the industry.
The front to back digitisation of wealth management continues to gather pace, with huge operational efficiencies up for grabs as well as the chance to stand out to an increasingly tech-savvy and demanding client base. Join our panel of experts to discuss:
Where forward-thinking wealth managers are focusing their technology investments and the levels of return on investment they are achieving
What clients really are demanding in terms of technology – and where trends are likely to head in the future
How wealth managers can use technology enhancements to drive business growth and cement cultural change within the organisation
What wealth managers can do to overcome common barriers to moving forward on technology, such as legacy systems and budgetary constraints
11:35 – 12:35
Panel session: Putting The Personal Into Portfolios: How To Align Investments With Clients' Value And Interests
This panel will look at the different methods wealth managers can employ to incorporate a clients' personal beliefs and interests into their portfolios, from angel investing to SRI. Subjects to be discussed include:
Striking the balance between pursuing personal interests and financial returns
Passion investments – niche hobby vs mainstream investment tool
Next-gen clientele: Adapting investment techniques accordingly
Angel investment as an asset class
Chasing personal interests with the help of an EIS
12:35 – 13:30Refreshments and networking
---
Logistics
Date and Time
Date: Thursday 30th April - 2015
Time: 8:00 am – 1:30 pm
Venue
Guildhall, City of London
Address: Guildhall, Gresham St, London, EC2V 7HH
Telephone: +44 20 7606 3030
Speakers

Kirsty Bell
Partner
Nyman Libson Paul
Kirsty is both a successful film producer and a tax specialist who has spent much of her career at top-ten accountancy firms. This combined expertise has seen her focus on the structuring of film companies and their finance raises since 1996 – having raised over £100 million for the industry.
In January 2014 she set up Goldfinch Pictures, a series of EIS and SEIS film investment vehicles. This quickly grew to cover all the creative industry sectors and over 70 projects. Having raised over £5 million in the past 12 months, enabling 32 projects to happen, she is adept at not just picking the best projects to enter into Goldfinch, but at structuring, presenting and introducing their creators to her vast network of contacts to ensure they maximise their potential.

Tomas Carruthers
Chief Executive Officer
Social Stock Exchange
Tomas Carruthers is chief executive officer of the Social Stock Exchange. Tomas has an established track record of building and growing retail financial services companies over the past two decades. From 2003 to 2013 he served as CEO of Interactive Investor International. He was formerly director, European business development at AMP International Holdings. In 1994 he co-founded ESI, which became E*Trade UK.

Jean-Yves Chereau
Partner
J Stern & Co
Jean-Yves Chereau is a partner of J Stern & Co, the private investment office of the Stern family. Educated as a tax lawyer in France, he has more than 25 years' experience in finance and hands-on money management, investment strategy and asset allocation. He started his career at Goldman Sachs in equity research (sale-side), later moving to buy-side. He spent the following 18 years in both traditional and alternative asset management environments ranging from Prudential of America, Nomura International, Satellite Asset Management, a spin-off of George Sorros and Millennium Partners, both two large hedge funds based out of the US. For the past four years before joining J Stern & Co, he was a founding member and the chief investment officer of Halkin Investments, a multi-family office based in London.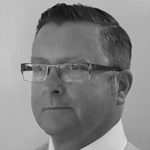 Steve Dyson
Director
Investment & Wealth Management Consultants
Steve is a founding director of Investment & Wealth Management Consultants. He has over 30 years experience in the financial services industry and has held senior positions in the wealth management sector as operations director for Schroders Private Bank, and head of product development for State Street's wealth manager services division. In addition, Steve has worked at The Bank of New York where he managed their enterprise level global banking relationships and at Citisoft Consultants where he was head of European business development. Steve brings a unique insight into industry trends and challenges given his senior roles within wealth management, investment operations, outsourcing and consulting.

René Hürlimann
Director EMEA & APAC
Appway
René is responsible for executing Appway's expansion strategy within key market regions. René provides local support for international clients establishes a sustainable regional presence that can act independently in its service to local clients and partners. Before joining Appway in 2008, he had more than six years of experience working in international business process outsourcing as a sales and consulting director. He previously served in various senior management roles around the world, including working as the CIO of a multinational consulting firm in London.

David Lane
Technical Director
Vestra Wealth
David is business development technical director and joined Vestra Wealth from AXA where he was a senior technical consultant based in Central London. David specialises in providing technical consultancy services to IFAs, lawyers and accountants focusing primarily on UK pensions, tax and trusts and general financial planning. David is a chartered financial planner, a fellow of the Personal Finance Society and a full member of the Society of Trust and Estate Practitioners.

Harvey Mendelson
Co-Founder and Managing Director
1858 Ltd Art Advisory
Harvey Mendelson is co-founder and managing director of 1858 Ltd Art Advisory. He is in charge of overseeing all aspects of the business, including jointly managing key relationships with the private banks 1858 Ltd works closely with. Over the past five years, he has been particularly focused on the area of art finance and assists borrowers and lenders in this field.
Prior to 1858 Ltd, Harvey held senior positions in a number of multinational organisations focused on risk management-related services to the financial sector. Harvey has been a guest lecturer on the Sotheby's Institute Masters art and business programme as well as being a key note speaker at the Deloitte Luxembourg Art & Finance seminar speaking on the integration of art advisory services within a wealth management platform. He has also participated in a variety of panel discussions including at the London Business School Art Investment Conference on investing and innovating in the global art market.

Daryl Roxburgh
President and Global Head
BITA Risk
Daryl has led BITA Risk since 2004. He has full responsibility for the BITA product set, its roadmap and client engagement. Daryl has held executive and director roles at Credit Suisse Asset Management, M&G and Prudential Portfolio Managers. He was a founding director of the London Quant Group, a contributor to various investment books and is a member of the PIMFA Indices Committee.

Peter Schramme
Chief Executive
Objectway
Peter Schramme is chief executive of Objectway Financial Software NV—an Objectway Group company—and also serves as group executive vice president, with responsibility for international growth. Peter has served in a number of positions in large multinational companies as well as in start-up businesses. He joined Business Architects, a Belgian start-up company, in 2000, where he founded a new wealth management business unit. The unit spun off into a separate company (eXimius NV), and Peter became its CEO. eXimius was sold to Thomson Reuters in 2007 and acquired by Objectway Group in 2013.

Tim Tate
Head of Customer Experience
Barclays UK
Tim joined Barclays in January 2018 and he works closely with other leaders across the business to enhance and connect client and customer relationships. This includes identifying innovative solutions to help the business interact more effectively with clients at every touch point.
Tim joined Barclays from JP Morgan, where he was Global Head of Digital Wealth Management for the Private Bank. Prior to that he spent 15 years in a variety of roles at Citigroup in Europe and Asia, having previously worked at AT Kearney and Deutsche Bank.
Register
This event has already taken place.
---