Overview
Following on from the enormous success of WealthBriefing's London, GCC Region and Operational Strategy Summits, we are delighted to invite you to the inaugural WealthBriefing Investment Strategy Summit, taking place on Thursday 11 June in London.
We are pleased to announce the theme of our first panel of the day, "Asian Emerging Market Strategies: What Role Can Frontiers Play?". Providing a macroeconomic overview on EMs in this region, this session will assess the opportunities and pre-requisites for investing within emerging markets for clients, with a highlight on Vietnam as a case study.
The WealthBriefing Investment Strategy Summit will provide delegates with the opportunity to attend two specialist panels, including a Q&A session with some of the industry's top chief investment officers, as well as fund manager presentations ranging from investing in frontier markets to alternative investments.
Agenda
08:15- 08:45
Registration and breakfast
08.45 – 08.55
Keynote speech: Report Launch 'The Weight of Money – How private investment is changing world real estate'Yolande Barnes
Director, World Research, Savills
09:00-10:00
Panel Session: Asian Emerging Market Strategies: What Role Can Frontiers Play?
Andrew Beal,Deputy Head of Emerging Markets, Deutsche Asset & Wealth Managment
Ian Beattie,
Co-Chief Investment Officer & Joint Managing Partner, NS Partners

Nicholas Paris,
Director and Portfolio Manager, LIM Advisors (London)

Dominic Scriven
Chief Executive, Dragon Capital
CHAIR: Stephen Harris, Chief Executive, WealthBriefing Asia
10:05 – 10:25
Presentation: Africa: A Changing Landscape by Bellevue Asset ManagementMalek Bou-Diab
Portfolio Manager, New Markets, Bellevue Asset Management
10:30 – 10:50
Presentation: Accessing Growth And Income From US Midstream Energy Infrastructure by ETF SecuritiesMichael Langerup
Director, Product Strategy, ETF Securities
10:50 – 11:20
Networking and Refreshments
11:20 – 11:40
Presentation: A Dynamic Approach To Factor Investing by Lyxor Asset ManagementFrançois Millet
Head of Product Line Management, ETF & Indexing, Lyxor Asset Management
11:45 – 12:45
Panel Session: Investment Trends And Best Practice: Leading CIOs Speak
David Cavaye,
Chief Investment Officer, C Hoare & Co
Nancy Curtin,
Chief Investment Officer, and Head of Bespoke Investment Management, Close Brothers Asset Management
Marc Hendriks
Chief Investment Officer, Sandaire Investment Office
Markus Stadlmann
Chief Investment Officer, Lloyds Banking Group
CHAIR: Bruce Weatherill, Chairman,WealthBriefing
12:45 – 13:40
Lunch and Networking
---
Logistics
Date and Time
Date: Thursday 11th June - 2015
Time: 8:00 am – 1:00 pm
Venue
ETC St Pauls
Address: 200 Aldersgate, London, EC1A 4HD
About our Sponsors
Featured Sponsors
Sponsors
Speakers

Yolande Barnes
Director, World Research
Savills
Yolande leads the Savills World Research team. Her areas of focus are world cities, including London, the impact of private wealth in real estate, emerging trends in real estate markets, residential and commercial, urbanism and mixed use issues.
Having 28 years experience in property research, Yolande pioneered residential research and became one of the first specialists on the sector in the UK She set up Savills own residential research department in 1989 and inaugurated their indices of prime residential property prices as well as residential development land which is still the only one available of its type.

Andrew Beal
Director and Deputy Head of Emerging Market Equities
Deutsche Asset & Wealth Management
Andrew Beal joined Deutsche Asset & Wealth Management in 2014 with 21 years of industry experience. Prior to joining the company, Andrew served as lead fund manager for Asia ex Japan equities at Henderson Global Investors. Prior to that, he was Lead Portfolio Manager for Emerging Markets and Pacific equities at Nicholas Applegate Capital Management. Andrew started his career as fund manager for emerging market equities at Schroder Investment Management.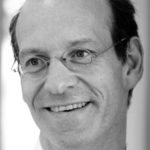 Jonathan Bell
Partner, Chief Investment Officer
Stanhope Capital
Jonathan is a Partner and the Chief Investment Officer of the Group. He is also a member of the Wealth Management Executive Committee. Jonathan has 25 years of experience in fund management, asset allocation and manager selection. Jonathan was formerly Chief Investment Officer of Newton Private Investment Management and a member of Newton's Executive Management committee, overall investment committee and strategy group responsible for the $37 billion under management. Previously he held senior positions at Principal Investment Management and BZW Portfolio Management. A Fellow of the Securities Institute, Jonathan received his MBA from Cranfield School of Management and holds a BA (Hons) in Economics and Politics. Jonathan is the author of 'Start With The Map The Right Way Up', an introduction to investment, and of numerous investment related articles.

Malek Bou-Diab
Portfolio Manager, New Markets
Bellevue Asset Management

David Cavaye
Chief Investment Officer
C Hoare & Co
David has over 24 years of experience in investment management. After qualifying as a chartered accountant with Ernst & Young, he spent 10 years as an investment manager at Martin Currie Investment Management in Edinburgh. He joined C. Hoare & Co. in 2000, and has spent the past 10 years leading the investment office. The team research traditional asset classes, such as UK and international equity markets and bonds, and alternatives asset classes. They provide strategy solutions for the management of private client portfolios, charities, trusts and personal pension funds. David is also a trustee of the Westminster Amalgamated Charity.

Nancy Curtin
Chief Investment Officer, Head of Investments
Close Brothers Asset Management
Appointed in 2010, Nancy oversees a successful, award winning team of 55 investment professionals with a highly disciplined investment process.
Nancy has over 20 years' experience including Managing Partner, Fortune, where she ran an alternatives investment business, Schroders where she was Head of Global Investments for its $20bn Global Mutual Fund businesses and Barings where she was Head of Emerging Markets and served in a range of global asset allocation roles.
Nancy holds a bachelor's degree in political science, summa cum laude, from Princeton University and an MBA from Harvard Business School.

Marc Hendriks
Chief Investment Officer
Sandaire
Marc has spent his entire career studying and advising on the interaction between financial markets and the economy but always with an emphasis on the application rather than just theory. Marc has worked with a wide variety of organisations from both the financial and real economy and has been involved with a number of different research groups. Before joining Sandaire, Marc was CIO of Thomas Miller Investment, where he spent over fivee years managing asset allocation and investment strategies for a range of clients. Prior to this, he was chief economist for Societe Generale, Swiss Bank Corporation and Baring Brothers. In addition, he has been a member of a number of investment advisory boards and acted as an economic advisor to companies.
Marc has written and published a number of articles on economic and financial topics, something he hopes to return to one day. Marc was founding chairman of the Wigmore Association, a global collaboration of seven family office partners. He is also honoured to be an elected member since 1990 of the Conference of Business Economics in the US.

Michael Langerup
Director, Product Strategy
ETF Securities
Michael Langerup joined ETF Securities in 2009 to focus on product strategy and business development. Prior to joining ETF Securities, Michael worked for Saxo Bank, where he was a research analyst for the bank's two internal hedge funds. Michael began his career as a research analyst in fund of hedge funds at Forsyth Partners focusing on fixed income strategies.

Nicholas Paris
Director, Portfolio Manager
LIM Advisors
Nicholas Paris is the managing director of this subsidiary of LIM Advisors, a Hong Kong-based Asian-focused multi-strategy hedge fund. In his role as portfolio manager, Nicholas is responsible for making value investments in closed-end funds which are invested into Asian assets, such as quoted and private equities, infrastructure and property.
Nicholas has been in the fund management sphere since 1986, starting his career at Rothschild Asset Management. After holding a number of roles as an institutional stockbroker for closed-end exchange listed country funds, he moved into specialist investment advice, sales and funds consultancy. Prior to joining LIM Advisors in 2013, he was managing partner and founder of hedge fund advisory firm Purbeck Advisors, which focused on both single hedge funds and fund of hedge funds invested in Asia.

Dominic Scriven
Chief Executive
Dragon Capital
Dominic's 30 years of investing have ranged from London to Hong Kong, but have been concentrated in Vietnam. He studied at Hanoi General University for two years before founding Dragon Capital in 1994. Dragon Capital is active in investment management, capital markets, and microfinance, and runs capital in the region of $1.5 billion. A Vietnamese speaker, he is an active advocate of financial market development and governance, and is a director of various Vietnamese public companies. He was appointed OBE by the British Queen in 2006, and awarded the Labour Medal by the Vietnamese President in 2014. His external interests range from Vietnamese art, propaganda, and philately, for which he was made an Honorary Member of the Vietnamese Heritage Association.

Markus Stadlmann
Chief Investment Officer
Lloyds Banking Group
Markus Stadlmann is the chief investment officer of Lloyds Banking Group. His key accountabilities include investment leadership, governance and communications.
In his previous roles, Markus held management positions at Erste Group in Vienna and Barclays in London. At Barclays, Markus led the portfolio management and specialist investment teams as well as catering to the wealth management needs of 28,000 affluent and high net worth customers.
Prior to joining Barclays, he was managing director of Harald Quandt Holding and chief investment officer of HQ Trust, which to this day is the largest family office in Europe.
He spent eight years at Siemens AG, initially as fund manager. He eventually became CIO of the pension fund and a member of the leadership team of Siemens Financial Services.
Featured Sponsors
Sponsors