Overview
This event will bring together luminaries from across the wealth management industry, discussing contemporary issues for both advisors of high net worth individuals and intermediaries alike.
The WealthBriefing Geneva Summit will feature two panels, exploring developments in areas such as wealth planning and operational strategy, to provide a holistic view on the private client space in Switzerland today.
Attendance is complimentary to the WealthBriefing network, but spaces are limited.
Agenda
08:00 – 09:00 Registration and Networking

09:00 – 10:00 Intergenerational Wealth Structuring And Transfers On An International Playing Field
As the Brussels IV legislation starts to take effect across Europe and families continue to internationalise, this panel will assess what wealth structuring techniques can best be put into place to ensure the optimal transition of wealth when dealing with client assets across various jurisdictions.
Matching business vs family interests when choosing the best destination for dealing with estates

Tackling the interplay between different regimes for clients – for example, recognition

Trusts versus foundations – is there a real winner?

Are clients from civil jurisdictions getting more comfortable with common law models?

How is FATCA panning out for clients?

Piercing the corporate veil of trust structures and visibility

10:00 – 10:40 Networking Break
10:40 – 11:40 Dealing With Politically Exposed Persons: From Onboarding To Client Management
This panel will look at what processes should be implemented into the onboarding process at banks and wealth management firms to best accommodate ongoing monitoring of high-risk clients. Areas to be explored include:
Establishing a screening process for existing clients for potential changes in risk levels

Onboarding for continued due diligence: fully exploring and recording client relationship for ongoing monitoring

Eliciting sensitive information, such as source of wealth, effectively

Garnering information on expected account activity during onboarding to ease AML processes in the long-term

KYC past onboarding – systemising frequent checks on PEPs, including fuzzy matching

Compliantly offboarding a high-risk client

International regulations: making sure information from international correspondent banks comply with Swiss regulations
11:40 – 12:30 Networking
---
Logistics
Date and Time
Date: Thursday 15th October - 2015
Time: 8:00 am – 12:30 pm
Venue
Hotel President Wilson
Address: 47 Quai Wilson, Geneva, 1211, Switzerland
Speakers

Paul Astengo
Senior Executive
Gibraltar Finance
Paul joined Gibraltar Finance in February 2013, tasked with growing the private client proposition, which includes tax residence schemes, trust and company management and banking areas. He has over 30 years' commercial and banking experience, gained primarily with Barclays in Gibraltar, London and Spain and more recently with NatWest Offshore in Gibraltar. His career has seen him undertake a variety of leadership roles in both the domestic and international markets. He has gained extensive experience in managing client relationships, in particular in the executive, entrepreneurial and high net worth markets. A Gibraltarian by birth, he returned to Gibraltar in 2000 after 20 years overseas to create and grow a relationship service for Barclays Wealth.

F David Ford
Of Counsel
Reymond, Ulmann and Fischele
David Ford has worked for 19 years in various compliance roles in the field of private banking. Although based in Geneva, his roles were international in nature. He had dual roles as head of compliance for Republic National Bank of New York in Switzerland and director of compliance for Safra Republic Holdings. He also served for 14 years as head of anti-money laundering for HSBC Private Banking Holdings, where he had a global role overseeing the AML controls of HSBC private banks worldwide. He is currently of counsel with the firm of Reymond, Ulmann and Fischele in Geneva.
Prior to his roles in private banking, David served as a senior legal advisor in the Office of International Affairs, Criminal Division, U.S. Department of Justice. In addition, after law school he served as a judge advocate in the US Navy (JAG).

Nadine Goldfoot
Partner
Fragomen Worldwide
Nadine has been practicing in the field of immigration law for over 10 years.  She  is considered an authority on high net worth immigration. She works with high net worth individuals, third party advisors in the private wealth industry and governments on global citizenship and residency planning. She was instrumental in establishing the Fragomen Worldwide Private Client practice which provides immigration advice and assistance to high net worth individuals on global residency and citizenship solutions. Nadine is a frequent speaker and contributor to media studies on high net worth immigration and global citizenship and residency planning. She was also  founding member and member of the advisory board of the Investment Migration Council (IMC).

Nicolas Hars
Head of Wealth Planning Solutions
Societe Generale Private Banking
Nicolas Hars joined the Societe Generale group in 2002 as a wealth planner within the private bank in Luxembourg. After seven years of working in international wealth engineering for European clients, he joined the private bank in Switzerland in 2009.
In 2013, Nicolas became head of wealth planning solutions for Société Générale Private Banking (Suisse), leading a dedicated team focused on supporting the Bank's commercial functions. He holds an MBA in Wealth Planning.

René Hürlimann
Director EMEA & APAC
Appway
René is responsible for executing Appway's expansion strategy within key market regions. René provides local support for international clients establishes a sustainable regional presence that can act independently in its service to local clients and partners. Before joining Appway in 2008, he had more than six years of experience working in international business process outsourcing as a sales and consulting director. He previously served in various senior management roles around the world, including working as the CIO of a multinational consulting firm in London.

Stephanie Jarrett
Partner
Baker & McKenzie
Stephanie Jarrett is a partner of Baker & McKenzie and advises families with cross-border connections on legal and tax issues, including those relating to business realisation; family and family business governance; succession planning (including trusts); charitable planning; tax regularisations; disputes and asset tracing.
Stephanie advises and provides training to financial institutions, family offices and trustees on strategic, tax and legal issues.  
Stephanie is vice-chair of STEP's Geneva branch and is an advisory board member of SATC. Stephanie lectures on Swiss postgraduate university programmes.
Stephanie writes on legal and tax topics and is editor of the Baker & McKenzie Private Banking Newsletter.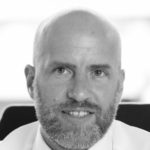 Jonathan Kirby
Managing Director Geneva
Accuro
Jonathan is Managing Director for Accuro based in Switzerland. He is responsible for the leadership and development of Accuro's Geneva office and plays a key role in building on the firm's outstanding reputation for servicing high net worth families with complex trust and fiduciary needs.
Prior to joining the group, Jonathan held a role as Managing Director. He has over 12 years of experience in the Fiduciary sector within the UK, The Channel Islands and Switzerland, working at all levels within both independent boutique and global institutional providers. Originally from the UK, Jonathan graduated in Political Sciences from Leicester University and is a member of the Society of Trust and Estate Practitioners (STEP).

Alessandro Tonchia
Co-Founder
Finantix
Alessandro is a Founder of Finantix. As Strategy Director, he focuses on the company's growth and long-term product direction.
Alessandro has worked in product development and was responsible for large implementations of the company's wealth management solution at Tier 1 banks.
Before establishing Finantix, he was a consultant specialising in the areas of process management, collaboration and CRM.
Alessandro studied philosophy and Artificial Intelligence (at the time of the first wave of AI) at both UCLA (Los Angeles) and LMU (Munich). He has a passion for financial technologies, languages and history.

Adzam Yusof
Head of Citi Trust Europe, The Middle East and Africa
Citi Private Bank
Adzam heads up the team that creates sophisticated and holistic wealth plans for clients in Europe, the Middle East and Africa. Adzam has over 20 years of experience in the trust industry, covering wealth advisory, fiduciary services oversight and trust relationship management. Citi Trust services can provide protection for family and business, coordinate holdings across multiple jurisdictions and ensure clients' wishes regarding their legacy are followed.
Register
---