Overview
This event will bring together luminaries from across the industry. Together with your senior wealth management and family office peers, discussions will focus around business-critical developments and share invaluable case studies and best-practice insights.
The event will feature four panel discussions offering you even more opportunities to take part in a range of discussions that best suit the needs of your organisation.
Agenda
08:00 – 09:00    Registration and breakfast
09:00 – 09:15     Keynote Speech: Insight into the Luxury Travel Decisions of Private Clients
Elegant Resorts, Redmond Walsh, Vice President, Elegant Resorts
This keynote address will provide a unique insight into the role luxury travel plays in providing a holistic service to high net worth clients, covering current travel trends, how leisure travel can be incorporated into the luxury lifestyle and how relationships between wealth individuals and their offices can be managed by intermediaries such as travel providers. This speech will also touch upon how luxury travel can be used as an avenue for philanthropy, as well as a method to promote global sustainability through key environmental partners.
09:20 – 10:20      Preparing For The Next Generation: Millennials In The Middle East
With $5 trillion of wealth in the region set to transfer to the next generation in the near future, this panel will assess what steps need to be put into place to ensure a smooth transition of wealth, as well as what advisors can do to enhance both the experience for and their relationships with Millennials.
What products and services can a wealth manager offer the upcoming wealthy?
Utilising digital channels and increased accessibility
Striking the balance between the growth and maintenance of wealth and implementing succession planning
The place for philanthropy within the next generation's portfolios
Millennials, inheritance and education – both in and outside of the family setting
Catering to a globalised family
Maintaining the relationship between family principal and advisors upon transition of wealth and leadership
10:20 – 10:50      Refreshments and networking
10:50 – 11:50       Overcoming Legacy Systems For Superior Client Reporting
Compared to counterparts across the globe, the GCC has lagged behind in terms of technology investments and front-office developments. As clients increasingly demand a more holistic view of their investments, as well as being able to view reports on an ad-hoc basis, this panel will assess the hurdles faced when looking to upgrade technology systems and how these developments can be used to make stickier clients.
What are high net worth clients demanding in terms of reporting capabilities?
Replacing legacy systems: a complete overhaul versus application add-ons
Pain points in legacy switch-overs
Amalgamating reporting data for the benefit of both clients and advisors in product design
Improving the operational efficiency of reporting whilst keeping costs under control
How can transparency be incorporated into client reporting by updating legacy systems?
11:55 – 12:55         Growing A Family's Wealth On An International Playing Field
As families continue to grow their footprint internationally, from business ventures to children studying abroad, legislative procedures are coming into place to help clients preserve their assets held across multiple jurisdictions (including the DIFC Wills and Probate Registry and the Brussels IV ruling in Europe). This panel will look at how high net worth individuals can continue to grow their wealth during the internationalisation process, as well as wealth structures to be utilised to ease this process. Points to be covered include:
Preserving and growing wealth through eased global mobility
How can economic migration fit into a wealth manager's toolkit of options for wealth planning?
Diversifying investment and pre-immigration tax options across the globe to achieve long-term financial goals
What risks do client face when looking to internationalise and how can these be best combatted?
The impact of geopolitical crises in the Middle East on economic migration
What regulatory hurdles need to be overcome by wealthy individuals as compliance obstacles continue to rise globally?
12:55 – 13:05           Closing Speech: The Maltese Family Business Act
Government of Malta, Dr Nadine Sant, Legal Advisor, Ministry for the Economy, Investment and Small Business
Malta has this month launched a white paper public consultation about a proposed legislation specifically designed to assist family businesses.  This legislation is an Act of Parliament intended to encourage the regulation of family businesses, their governance and the transfer of the family business from one generation to the next.  The legislation seeks to encourage and assist family businesses to enhance their internal organisation and structure with the aim of effectively operating the business and working towards a successful succession of the family business.
---
Logistics
Date and Time
Date: Tuesday 10th November - 2015
Time: 8:00 am – 2:00 pm
Venue
Mina A'Salam Hotel, Dubai
Address: Al Sufouh Rd, Jumeriha 6, Dubai, United Arab Emirates
Telephone: +971 4 366 8888
Keynote Speaker

Redmond Walsh
Vice President
Elegant Resorts
Redmond Walsh joined ATG in 2014. He is the vice president of Mawasem Travel and Tourism and has responsibility for ATG's interest in Europe and the United Kingdom, including the two ATG subsidiaries, Elegant Resorts (a luxury Tour Operator) and Clarity Travel Management (a large business travel agency). Redmond has held senior positions within the travel industry for more than 20 years. He was managing director at Abercrombie & Kent, working in both East & South Africa. as well as in the UK. He was also a managing director at TUI Travel (UK) and also chief operating officer of the private equity-owned Stella Travel Services, a SAR2 billion company ($533 million) in the UK. He has also previously worked in corporate finance and for private equity companies.
Speakers

Ahmad Ali Chahidi
Head of Trust and Advisory Services - Private Banking
Emirates NBD
Ahmad Chahidi started his career in the banking industry with Credit Suisse Trust, advising clients in terms of wealth structuring and inheritance & tax planning.
Later on, he worked at Crédit Agricole Conseil (Suisse), where he was responsible for the Swiss tax desk.
He then went on to set up and be the head of Julius Baer Family Office (Geneva Branch).
After that, he became the head MENA-ISC wealth advisory for JP Morgan and relocated to Dubai.
Ahmad currently acts as the head of trust & advisory Services with Emirates NBD.
A lawyer trained in Switzerland, he worked several years in a law firm in Geneva before joining the banking industry.

Siddarth Bhandari
Head of Investment Solutions
Emirates NBD
Siddarth Bhandari is the head of investment solutions, wealth management at Emirates NBD Group. Siddharth has over 19 years of experience in private banking, capital makers and asset management, having held senior positions at various organisations in London, Paris and Dubai. Prior to joining ENBD, he was head of MENA and India at Societe Generale Asset Management - alternative investments and was also head of investment advisory group at Standard Chartered Private Bank, UK.

Tariq Bin Hendi
Chief Executive
Emirates NBD
Tariq Bin Hendi is the chief executive of Emirates NBD Asset Management, with a mandate to continue building an exceptional asset management business that is the regional benchmark. Bin Hendi, a talented UAE national, brings over 13 years of asset management, private equity and investment banking experience to the firm.
Prior to his current appointment, Bin Hendi was deputy head of corporate advisory at Commercial Bank of Dubai, with the responsibility for the build-out of a new corporate advisory unit, a previously non-existent business line at the bank
In previous roles, Bin Hendi held a number of senior management positions, most recently with Mubadala, based in Abu Dhabi, as part of the acquisitions and investment management/group strategy department. Prior to that he was based in London with Citigroup as part of the investment banking/alternative investments fund management team.

Michael Chahine
Founder and CEO
Nexgen Desert Green Consultancy
Michael Chahine invested his 35 years experience in global finance, corporate and investment management in Nexgen Desert Green Consultancy, a management consultancy focused on family businesses and wealth management solutions, he founded as its CEO in April 2016.
Prior to this he had been general manager at Emirates NBD Private Bank where he headed the private bank.  He has also worked at major global players such as Citibank, JP Morgan, Credit Suisse and HSBC with global assignments in the Kingdom of Saudi Arabia, Abu Dhabi, Chicago, New York, London, Geneva and Dubai.
Michael enjoys close strategic relationships with institutions, sovereigns, merchant families and family offices across the MENA Region, and in particular the Kingdom of Saudi Arabia.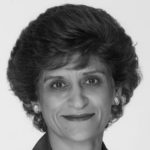 Sabila Din
CEO & Founder
Din Consultants
Sabila is CEO and Founder of Din Consultants, HQ in London and is an accomplished global business management, marketing and gender specialist. She works with global private banks, elite family offices and entrepreneurs - delivering propositions for growth. She works extensively with World Bank/IFC across EMEA, building financial capacity to drive female SME growth and gender financial inclusion. In addition to her consultancy, she also runs a 'property private client office'. Prior to setting up her businesses, she held senior roles at ABN AMRO, Asia, JWT HK and was an Associate, IBM e-business fs consultant, EMEA.

Jim Drysdale
Investment Sales
Core Savills
Jim has over 30 years' experience in real estate across the Globe from Europe, Middle East to South Asia. For over 20 years he was employed in the UKs institutional property investment sector. Jim started out with the General Accident Group UK in the role of Estates Surveyor, and stayed with the firm throughout its mergers to become head of development at Aviva PLC.
Jim relocated to the Middle East in 2005 as vice president of development for MAF Developments, where his first projects were major mixed use schemes in Iran.
In 2006, Jim was appointed resident director to spearhead entry into the Iran market, moving to Tehran to run the country team. On return to Dubai in 2008 Jim handled large retail-led mixed-use development proposals in Karachi, Islamabad, Sana'a, Doha and Abu Dhabi.
Prior to joining CORE in 2013 as a director in the corporate & investment services division, Jim was the regional director - Middle East & Africa - for the Royal Institution of Chartered Surveyors.

Nadine Goldfoot
Partner
Fragomen Worldwide
Nadine has been practicing in the field of immigration law for over 10 years.  She  is considered an authority on high net worth immigration. She works with high net worth individuals, third party advisors in the private wealth industry and governments on global citizenship and residency planning. She was instrumental in establishing the Fragomen Worldwide Private Client practice which provides immigration advice and assistance to high net worth individuals on global residency and citizenship solutions. Nadine is a frequent speaker and contributor to media studies on high net worth immigration and global citizenship and residency planning. She was also  founding member and member of the advisory board of the Investment Migration Council (IMC).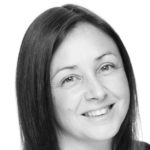 Naomi Rive
Group Director and Head of Family Office
Highvern
Naomi is a Group Director and Head of Family Office at Highvern. A lawyer by training, Naomi was called to the English Bar in 1999 and re-qualified as a Jersey Advocate in 2003.
During her time as a Partner at offshore law firm, Appleby, Naomi provided wealth-structuring advice to high and ultra high net worth individuals, international private banks and trust companies. At Highvern, Naomi leads the business' Family Office proposition as well as having oversight of all matters relating to fiduciary risk, standards and competency within the business. Naomi works closely with clients and their independent legal, tax and investment advisers to ensure the establishment and implementation of robust and sustainable wealth planning structures. Naomi has considerable experience of providing trustee services in connection with complex trust structures and sitting as a director on the boards of private trust companies.
Naomi is a member of the board of directors of Highvern Trustees Limited, Chair to the Society of Trust and Estate Practitioners (STEP) in Jersey and sits on the Jersey Finance Trusts Law Working Party.
Abhra Roy
Lead Product Line Manager - Finacle Wealth Management
Infosys
Abhra is a capital markets professional with over 19 years of experience in capital markets, wealth management and IT products businesses.  He has rich domain experience spanning across asset classes, business process, back office operations and advisory services. He has donned multiple hats as operations manager, front office sales, business architect and product manager across financial institutions and IT firms. He is a keen follower of the capital markets and wealth management industry across regions and has authored several articles and thought papers in this domain.  He has patent filings in the areas of structured products and corporate actions.

Nadine Sant
Legal Advisor, Ministry for the Economy, Investment and Small Business
Government of Malta
Nadine has been tasked by the Government of Malta to draft the first known legislation titled the Family Business Act whose scope is to encourage the regulation of family businesses, their governance and the transfer of the family business from one generation to the next.  The Act seeks to encourage and assist family businesses to enhance their internal organisation and structure with the aim of effectively operating the business and working towards a successful succession of the family business.  To this end Nadine has been steadfastly working on introducing and developing the sector on family businesses and family wealth management.  
Nadine started work as a legal researcher at both the University of Western Ontario, Canada and at the University of Kent at Canterbury. Nadine subsequently pursued a career as a diplomat at the Ministry of Foreign Affairs in Malta. After being called to the English bar Nadine practised as a barrister in chambers in the Middle Temple Inn, London.  After returning to Malta, Nadine joined the attorney general's office. Subsequently Nadine became a partner in a Maltese law firm following which she took up the role as legal advisor to the Ministry for the Economy, Investment and Small Business. Nadine is also a visiting lecturer and examiner at the University of Malta in the Faculty of Law and the Faculty of Economics, Management and Accountancy.

Pedro Sousa Cardoso
Head of Multichannel & CRM
Emirates NBD
Pedro leads a large-scale multichannel transformation program at Emirates NBD, designed to optimise the service and sales delivery by blending digital and physical channels under one consistent and integrated approach. He has 20 years of experience in banking and 15 years in ecommerce and digital banking, with a proven track record transforming traditional market approaches into ground-breaking concepts through market-driven insights and a flair for banking innovation.
Register
---