Overview
A warm welcome to the WealthBriefing European Awards 2018. Nominations are now open and we look forward to seeing old and new faces taking part in this prestigious event.
For those new to the awards, the categories are focused around three main areas:
Experts (individuals and teams)
Products
Services for wealth managers and clients/institutions of all sizes and types
As in previous years, independence, integrity and genuine insight will be the watchwords of the judging process and will be conducted by an expert panel drawn from both private banks and trusted advisors/consultants to the sector.
To avoid any conflict of interest we have three judging panels. One panel of bankers who judge the trusted advisor categories. Another panel of trusted advisors who are responsible for judging the banking categories and a new panel of technology experts to judge the tech categories.
Winning an WealthBriefing European Award sets organisations and individuals apart from their peers and is a tangible demonstration that they have something special to o er, rewarding achievement and showcasing top class performance and innovation.
We very much hope you take part and look forward to seeing you at the 2018 awards ceremony.
Key Dates
Nominations close 12 January 2018 (at midnight)
Shortlist announcement 12 February 2018
Judges meeting 2 March 2018 (from 12 noon)
Awards dinner 26 April 2018 (from 6.30pm)
Judges
Trusted Advisor Panel

Ausaf Abbas
Managing Director
Coombe Advisors
Ausaf Abbas founded Coombe Advisors to provide strategic, business and financial advice to a network of clients and associated businesses, with a focus on family offices, the wealth management industry and growth-oriented companies. Prior to that, Ausaf had a 25-year career at Merrill Lynch and Morgan Stanley, where he held various senior management positions in both investment banking and wealth management. His international experience includes 13 years based in Hong Kong, Singapore and Tokyo, and extensive experience managing wealth businesses across the MENA region. His broad range of interests include acting as senior advisor to a real estate investment banking firm and serving as a director of SEO London and Tara Arts, two charities focused on education and Asian theatre.

Paul Ayres
Partner
BDO
Paul joined BDO in 2000 becoming a partner in 2006 and is now head of BDO's national private client practice. Paul advises in respect of all private client related tax matters but with a particular specialism in advising clients on their residence and domicile positions. Recognised as one of the most influential individuals in the wealth management industry, Paul is also is a member of the Society of Trust and Estate Practitioners.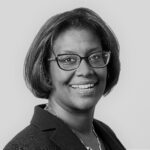 Rosalyn Breedy
Partner and Head of Funds and Private Wealth
Simons Muirhead Burton
SMB Partner, Rosalyn Breedy, is a Corporate, Funds and Financial Services lawyer and Head of Funds and Private Wealth. She has 30 years of experience working in private practice, investment banking and at a multi-family office. Rosalyn has a particular interest in financial regulation, and financial policy work alongside ESG, diversity and inclusion and she regularly writes and speaks on these matters. Rosalyn is a non-executive director of  Lanware and Chairman of the Milltrust International Advisory Council, sponsor of the Climate Impact Asia fund. Additionally, she is a member of the Chartered Institute of Securities and Investment Integrity and Ethics Committee, a member of the Advisory Council to Black Women in Asset Management and an Associate fellow Said Business School, Oxford University.

Sebastian Dovey
Founder
The Courageous Ideas Partnership
Sebastian Dovey is an entrepreneur, thought leader and board director in the fields of global wealth management, consumer insight, technology, scale-up companies and business management. Seb was the co-founder in 1998 of Scorpio Partnership, an award-winning global management consultancy and insight data business. This was acquired by Aon PLC in 2014. Seb is currently Chairman of F2 Strategy, and holds non-executive board roles at FiComm, Entrepreneurs Investment Office, and Angel Academe Nominee. He also holds advisory board seats at Moneyhub, Align 17 and Silver Lane. Separately, Seb is the Chairman of the Global Client Experience Innovation Committee for a major international bank and advises two sizeable financial families on their strategic growth for their investment offices.
Seb's expertise spans 25 years of developing high-impact commercial strategies for private banks, global banks, asset managers, family offices, technology firms, service providers, aggregators and start-up initiatives. Seb is the 2018 winner of the Wealth Briefing Thought Leader of the Year award and he is Thought Leader-In-Residence for Fitch Learning worldwide. He is a regular commentator on the wealth management industry in the press and at conferences and academies, and has chaired and presented leading industry events in Asia, Europe and the United States. He has been a lecturer at The Swiss Finance Institute (formerly the Swiss Banking School) for its executive MBA programme. He serves as board member of the London School of Economics Generate initiative focused on entrepreneurship in the social sciences and is on the editorial board of WealthBriefing.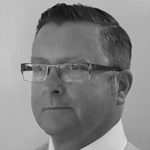 Steve Dyson
Director
Investment & Wealth Management Consultants
Steve is a founding director of Investment & Wealth Management Consultants. He has over 30 years experience in the financial services industry and has held senior positions in the wealth management sector as operations director for Schroders Private Bank, and head of product development for State Street's wealth manager services division. In addition, Steve has worked at The Bank of New York where he managed their enterprise level global banking relationships and at Citisoft Consultants where he was head of European business development. Steve brings a unique insight into industry trends and challenges given his senior roles within wealth management, investment operations, outsourcing and consulting.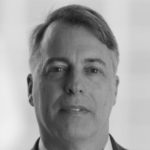 Keith MacDonald
Senior Advisor Wealth Management
EY
Keith MacDonald is a partner in EY's global financial services practice where his responsibilities include their services to wealth managers and private banks. He has led a wide range of strategic and transformational programmes across the industry, UK and internationally. He leads EY's development and thought leadership in the wealth management and private banking sector, and is a regular contributor to conferences and publications.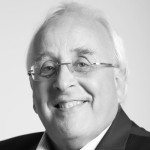 Peter Murley
Past Chief Executive Officer of the Hawksford Group
Peter was CEO of the Hawksford Group, a regulated Jersey-based wealth structuring business, for four years to March 2014 and now runs his own consultancy business, Innobridge, specialising in business turnarounds, due diligence and strategy.
He has considerable background in the design and implementation of business transformation programmes and strategic initiatives for major blue-chip, start-up and existing operations.
Operating at senior executive level across a range of disciplines, including IT, HR, customer service, marketing and operations management, Peter has worked with a number of prominent businesses in the UK, Western Europe, Russia, Middle East, USA, India, South Africa and Singapore.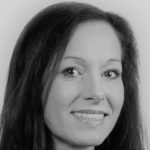 Wendy Spires
Head of Research
ClearView Financial Media
Wendy has been a wealth management journalist, researcher and consultant for a decade, covering a huge range of international markets and sub-sectors over that time. Known as a technology and communications specialist, she has written an array of in-depth reports on issues affecting private banks and wealth managers, ranging from compliance and innovation trends through to client experience, branding and marketing strategies. As well as speaking at conferences in both the UK and abroad, Wendy also regularly consults for wealth and asset managers, including carrying out research projects among end H/UHNW clients for both internal and external purposes.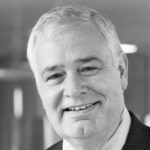 Ian Woodhouse
Lead Wealth Management Business Model Transformation and Thought Leader for Europe
Accenture
Ian Woodhouse is Lead Wealth Management Business Model Transformation and Thought Leader for Europe at Accenture. He helps our clients to evolve their future business models to deliver growth and business value in an era of client, digital and sustainability changes. Through working with colleagues and our ecosystem of leading software partners, he provides proven wealth management expertise , approaches ,tools and accelerators to deliver value faster at less risk. Ian is also industry networked, serving on the advisory boards of wealth industry publications and on industry award judging panels. Prior to Accenture ,Ian held leadership positions with other top tier business and technology firms ,PwC ,EY and IBM.
Private Bankers Panel

Gillian Austin-King
Global Head of Cyber Programmes
HSBC Bank
Gillian is a chartered accountant, a chartered banker and a member of the CISI with MBAs in both banking and finance, and degrees in economics and law. Gillian started off in audit with Price Waterhouse before moving into industry post-qualification. She spent several years working for various financial institutions as well as working for a number years as a senior management consultant, before moving to a role as head of change at a small private bank. Gillian is currently heading up the cyber security programme for global payments at HSBC.

Eric Barnett
Director
EFG Bank UK
Eric Barnett is an independent non-executive director of EFG Bank UK Limited, having previously been chief executive officer of Kleinwort Hambros, the UK private bank formed from the old SG Hambros and Kleinwort Benson businesses for 11 years 2007-2018. He has over 30 years' experience in Wealth Management, with a particular focus on commercial and strategy, and has been behind a number of well-known acquisitions in the sector. He is also currently working with a challenger bank in the SME sector.

Hans-Peter Borgh
Group Head of Wealth Management, Member of the Management Board
Banque Internationale a Luxembourg
Hans-Peter Borgh was appointed head of wealth management of Banque Internationale a Luxembourg in November 2015. Hans-Peter's responsibilities include leading BIL's private banking and investment related activities in Denmark, Dubai Luxembourg, Sweden and Switzerland. A banker with 20 years experience, Hans-Peter joined BIL from ABN AMRO where he was chief commercial officer Asia & Middle East. Prior to that he was regional head of affluent banking Asia Pacific at ANZ. Hans-Peter started his career at ABN AMRO where he held positions in Amsterdam, London, New York, Hong Kong and Zurich.

Tom Burroughes
Group Editor
ClearView Financial Media
Tom Burroughes is group editor of ClearView Financial Media, publisher of WealthBriefing, WealthBriefingAsia and Family Wealth Report. Tom has worked at ClearView since 2008, reporting on news stories, interviewing industry leaders, writing features and comment pieces, and has spoken at conferences in London, Guernsey and Vienna, among other locations. He has discussed the industry's issues on Reuters television and the BBC. Previously, Tom was wealth management editor of The Business, the weekly UK magazine run by the Telegraph Group, from 2007 to 2008. Before that, he was a correspondent in various roles at Reuters, the global newswire. Between 1994 and 2000, he was a reporter for Market News International, a New York-headquartered newswire.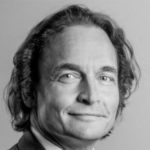 Etienne D'Arenberg
Partner
Bank Mirabaud
Etienne d'Arenberg, born 1967, is a Limited Partner at Mirabaud since 2011. He joined the group in 1999 and has developed a very significant portfolio of private clients, including large families and entrepreneurs, who learnt to appreciate his strong investment convictions, his holistic approach to assessing their environment, and his very close attention to their needs.
In 2016, he took over the management of the UK market for the group and sits on the board of Mirabaud Europe Ltd, the European bank of the group. In 2019, in the context of Brexit, Etienne moved to the UK to follow more closely the development of the UK political, legal and tax environment.
Starting his career at the Compagnie Générale des Eaux, one of the world's largest utilities at the time, Etienne joined in 1995 Creditanstalt Investment Bank (CAIB) in Vienna as a Managing Director focusing on CEE countries and in charge of the group wide asset management and of the private equity departments.
Etienne d'Arenberg sits on or chairs several charity boards, most notably linked to music, in Switzerland, Europe and United Kingdom and sits on the board of his own family's Family Office. He holds a MSc (Mgt) from Boston University and graduated from the Hotel Management School of Lausanne. He speaks fluently French, English, German and Italian and has a fair knowledge of Spanish and Dutch.

Martin Heale
Director
Schroder US Wealth Management
Martin heads the Schroder Wealth Management (US) team specialising in international wealth management for US clients residing in the US, UK and elsewhere. Prior to joining Schroders, Martin was managing director and head of Americas at the Royal Bank of Canada Wealth Management International in London, and before that head of private wealth management at Kleinwort Benson. A stockbroker by training, Martin has over 30 years' experience in advising clients and working in partnership with clients' other professional advisors. He is also a Registered Investment Advisor with the Securities Exchange Commission (SEC) and sits on the expert panel for the Society of Trust and Estate Practitioners (STEP).

Mark Hussein
MARK HUSSEIN CEO, HSBC Life (UK) and Head of UK Insurance
HSBC Bank
Mark Hussein is the UK CEO of HSBC Life and Head of UK Insurance at HSBC. Mark has spent more than two decades in a variety of financial services roles, with the majority working for HSBC Group. He was appointed CEO, HSBC Life (UK), and Head of UK Insurance in November 2015. He is responsible for the Life manufacturing business and General Insurance Partnerships across HSBC, First Direct and M&S Bank.
Between two tenures at HSBC, Mark spent three years with Kleinwort Benson as Head of Private Wealth Management UK and the Channel Islands. This gave him responsibility for both Private Banking and Private Fiduciary Services in the UK, Channel Islands and Internationally. He was a member of the Kleinwort Benson group regional executive committee and sat on the board of Kleinwort Benson Trustees.

Penny Lovell
CEO Private Investment Office
Sanlam
Penny has more than 20 years experience advising private clients, families and charities and joined Sanlam to develop their high net worth and family office offering in September 2017. Prior to this she held various executive roles in wealth management. At Close Brothers she was head of private client and responsible for marketing and distribution across the various business channels. Before that she was managing director at Rothschild. Penny was also head of business development and marketing at Fleming Family & Partners where she also covered philanthropy and financial education. Penny also sits on the boards of Pennies, The Digital Charity Box, Prism the Gift Fund and the development board for Park Theatre.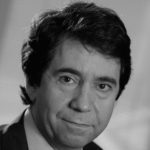 Olivier Maugarny
Head of Offering and Sales
BNP Paribas Wealth Management
After seven years as a consultant Olivier joined the BNP Paribas group in 1990.  In 1994 he was appointed managing director of BNP Paribas Equities France and in 2000 moved to BNP Paribas Private Banking as head of the advisory desk. Oliver has been global head of investment services for the business line since 2004. As such he covers the conception and marketing of products, advisory and discretionary portfolio management, as well as fiduciary and wealth planning services for wealth management entities worldwide. He has also been in charge of the sales and marketing function since 2010 and has been a member of BNP Paribas Wealth Management's executive committee since 2004.

Richard Nunnelly
Vice Chairman
Floreat Wealth Management
Richard spent his early career as a bonds fund manager and analyst with BZW but then spent close to two decades in The British Army. Returning to fund management he became a director at Mercury Asset Management and Cazenove Capital Management. He then became a director of Singer & Friedlander followed by two years in Perth with Braveheart Ventures. Recalled to London he spent five years as head of philanthropy with DSP concurrently working with a major UK-based single-family office. Now vice chairman at Floreat, Richard is chairman of Impact Investment Partners and sits on the London School of Economics investment committee.
Nick Perryman
Managing Director
UBS Wealth Management
Nick has 20 years experience in the wealth management sector. He currently serves as head of wealth management for Global Emerging Markets at UBS in London, where he leads a team of 100 professionals covering clients in Central & Eastern Europe, Middle East, Latin America and Asia-Pacific. In addition, he is also responsible for the firm's Financial Intermediaries business, and philanthropy proposition in UK and Jersey. Prior to this, for five years, Nick was head of Investment Products & Services, responsible for the investment offering for over GBP30bn of client assets booked in UK and Jersey. Nick joined UBS in 2002, after spending five years at another wealth management firm.

Tom Slocock
Managing Director - Head of International Product Development and Origination
iCapital Network
Tom is a Managing Director and Head of International Product and Origination at iCapital Network, responsible for the development and expansion of the firm's product offering in markets outside the United States. Tom has almost 30 years of experience within wealth management working with clients and managing teams, businesses, and global product classes. Prior to joining the firm, Tom spent 11 years at Deutsche Bank Wealth Management, most recently as head of the Global Funds Group, overseeing the sourcing, research, structuring, marketing, and servicing of both traditional and alternative fund offerings across all client franchises. Previously, Tom was CEO of Deutsche Bank's UK wealth management business. Before joining Deutsche Bank, Tom spent a decade at Credit Suisse, where his last role was as the London Head of International Private Banking. He started his career in wealth management at Goldman Sachs in London. Tom holds a BA/MA degree in Zoology from Oxford University and completed the Senior Executive Programme at London Business School.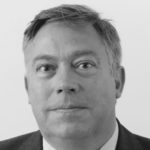 Matthew Spencer
Head of Business Development and Marketing
Close Brothers Asset Management
Matthew is a highly effective leader of business development teams with unique experience of managing external and internal growth strategies across brands nationally and internationally. He is managing director, head of business development and marketing at Close Brothers and a member of the management committee. He has extensive experience at executive level developing and implementing strategy whilst personally leading new business growth. Matthew has previously held senior positions at Deutsche Bank, Coutts and Credit Suisse.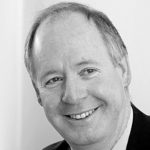 Bruce Weatherill
Chief Executive
Weatherill Consulting
Bruce is a chartered accountant with over 37 years financial services experience, previously a partner in PwC, latterly as Global leader of their Wealth Management practice and the key driver of their bi-annual Wealth Management Report. Bruce is now CEO of Weatherill Consulting providing advice on client centricity and wider strategic matters to wealth managers. He is the author of The Value of Trust: the quest by Wealth Managers for Trusted Advisor status and a number of other thought leadership reports. Bruce is chairman of ClearView Financial Media and a non-executive of a number of companies including Fidelity Holdings UK, The Wisdom Council, ComPeer, JDX Consulting and Ten Group.
Technology Panel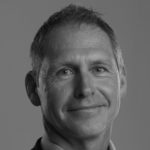 Paul McMahon
Founder
Insijt Consulting Services
Paul has a long history of driving innovation and enhanced performance from businesses. In his career to date he has spent more than fifteen years in Board roles for three large global institutions. He has also led a privately owned, Software as a Service (SaaS) business. He first became directly engaged in the platform world when leading the initial greenfield development and launch of Elevate. Currently Paul undertakes a range of advisory and consultancy assignments. His network is extensive and his capacity to sustain an in-depth knowledge of the many active stakeholders in all sectors of the market place ensures he enjoys a varying portfolio of work in and beyond the UK.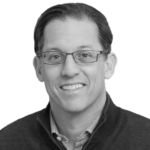 William Trout
Director of Wealth Management
Javelin Strategy & Research
William Trout is a thought leader on North American technology strategy and innovation in the wealth and asset management industries. He has particular expertise on platform automation; portfolio management and optimization tools; data capture, storage and analytics; and robotic process automation and AI. Within the wealth management arena, his interests include financial planning, investment advisory, retail brokerage, and trust. An authority on digital advice delivery, William has been widely quoted in publications such as Bloomberg, CNBC, Financial Times, New York Times, and The Wall Street Journal. He is also a frequent speaker at industry conferences and client gatherings. Currently, William is director of wealth management at Javelin Strategy & Research. Prior to Javelin, William led the wealth management practice at Celent, the research and advisory arm of Oliver Wyman. Previously, he was head of product and segment development for affluent and high net worth customers within BBVA USA, as well as a member of the BBVA Group's global Private Banking management team. William holds an AB from Harvard College.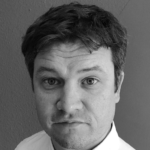 Stephen Wall
Co-founder, Head of Marketplace & Content
The Wealth Mosaic, UK 
Stephen is an analyst focused on the global wealth management sector. With over 12 years' experience in the sector, he has recently co-founded a new global digital market network called The Wealth Mosaic.
Stephen has been involved in over 70 different research projects covering a board variety of wealth manager types, service providers to the sector, a wide array of international jurisdictions and a diverse project focus such as market analysis and sizing, competitive intelligence and benchmarking, market entry strategy and client, advisor and intermediary insight. In his current role, Stephen has built a dedicated platform to support wealth managers in their discovery, understanding, engagement and tracking of the changing marketplace of solutions and solution providers.
Finalists
UK PRIVATE BANKING CATEGORIES
OVERALL UK PRIVATE BANK
NOMINEES
Citi Private Bank
Coutts & Co
HSBC Private Banking
Rothschild Private Wealth
Societe Generale Kleinwort Hambros
INTERNATIONAL CLIENTS TEAM
NOMINEES
Citi Private Bank
HSBC Private Banking
HNW TEAM
NOMINEES
Coutts & Co
HSBC Private Banking
UHNW TEAM
NOMINEES
Citi Private Bank
Coutts & Co
HSBC Private Banking
Rothschild Private Wealth
Societe Generale Kleinwort Hambros
WEALTH PLANNING TEAM
NOMINEES
Coutts & Co
HSBC Private Banking
Sanlam
Societe Generale Private Banking
UBS Wealth Management
CHARITY TEAM
NOMINEES
Rothschild Private Wealth
UBS Wealth Management
Waverton Investment Management
BEST PRIVATE BANK – CLIENT SERVICE
NOMINEES
Citi Private Bank
Lombard Odier
Rothschild Private Wealth
EUROPEAN PRIVATE BANKING CATEGORIES
OVERALL EUROPEAN PRIVATE BANK
NOMINEES
ABN AMRO Private Banking
BNP Paribas Wealth Management
Lombard Odier
Rothschild Private Wealth
Societe Generale Private Banking
DOMESTIC CLIENTS TEAM
NOMINEES
ABN AMRO Private Banking
Banque Paris Bertrand Sturdza
BNP Paribas Wealth Management
Nykredit Private Banking
INTERNATIONAL CLIENTS TEAM
NOMINEES
Banque Paris Bertrand Sturdza
Banque SYZ
Deutsche Bank Wealth Management
Mirabaud & Cie
UHNW TEAM
NOMINEES
Banque Paris Bertrand Sturdza
Banque SYZ
BNP Paribas Wealth Management
Deutsche Bank Wealth Management
Mirabaud & Cie
BEST PRIVATE BANK – CLIENT SERVICE
NOMINEES
ABN AMRO Private Banking
Banque SYZ
BNP Paribas Wealth Management
Lombard Odier
Mirabaud & Cie
BEST PRIVATE BANK – INVESTMENT MANAGEMENT PLATFORM
NOMINEES
Banque Paris Bertrand Sturdza
Lombard Odier
Union Bancaire Privee
BEST PRIVATE BANK – BEST CREDIT PROVIDER
NOMINEES
Deutsche Bank Wealth Management
Mirabaud & Cie
Union Bancaire Privee
BEST PRIVATE BANK CUSTOMER FACING DIGITAL (INVESTMENTS)
NOMINEES
BNP Paribas Wealth Management
Lombard Odier
INVESTMENT MANAGEMENT CATEGORIES
SPECIALIST WEALTH MANAGER
NOMINEES
ACPI Investments
Coutts & Co
St James's Place Wealth Management
SPECIALIST INVESTMENT MANAGER
NOMINEES
Bordier UK
Mirabaud & Cie
Rothschild Private Wealth
Tribe Impact Capital
Union Banciare Privee
PRIVATE INVESTMENT OFFICE
NOMINEES
Capital Generation Partners
GWM Investment Management
Lincoln Private Investment Office
Mirabaud & Cie
Sanlam
Stanhope Capital
MULTI-FAMILY OFFICE
NOMINEES
Mirabaud & Cie
Peritus Investment Consultancy
Stonehage Fleming
FUND MANAGER
NOMINEES
Greystone Wealth Management
Sanlam
Union Bancaire Privee
ALTERNATIVE INVESTMENT MANAGER
NOMINEES
Avignon Capital
Gresham House
Signia Wealth
EXTERNAL ASSET MANAGEMENT PLATFORM AND OFFERING
NOMINEES
Mirabaud & Cie
Union Bancaire Privee
INVESTMENT MANAGEMENT CATEGORIES
PLATFORM PROVIDER
NOMINEES
Citi UK Consumer and International Personal Bank (EMEA)
Thomson Reuters
Wealth Objects
INVESTMENT MANAGEMENT CATEGORIES
ETF PROVIDER
NOMINEES
Lyxor ETF
UBS Asset Management
MARKETING/PR CATEGORIES
BEST MARKETING OR PR CAMPAIGN
NOMINEES
Citi UK Consumer and International Personal Bank (EMEA)
Lombard Odier
Tilney Group
UBS Wealth Management & Headland
PRIVATE CLIENT CATEGORIES
PRIVATE CLIENT LAW FIRM
NOMINEES
Anaford Attorneys
Druces
Irwin Mitchell
Stephenson Harwood
PRIVATE CLIENT LAWYER
NOMINEES
Druces – Robert Macro
Irwin Mitchell Private Wealth – Alex Ruffel
Taylor Wessing – Andrew Hine
Taylor Wessing – Emma Jordan
Taylor Wessing – Nick Warr
PENSIONS ADVISOR OF THE YEAR
NOMINEES
TAX/ACCOUNTANCY TEAM – EDITOR'S AWARD
INDEPENDENT TRUST OR FIDUCIARY COMPANY
NOMINEES
First Names Group
Hawksford
Intertrust
JTC
Trident Trust Company (Guernsey)
INSTITUTIONAL TRUST OR FIDUCIARY COMPANY – EDITOR'S AWARD
MANAGEMENT CONSULTANCY
NOMINEES
WEALTH MANAGEMENT TECHNOLOGY CATEGORIES (TECH VENDORS ONLY)
FRONT OFFICE SOLUTION
NOMINEES
Expersoft Systems
Globacom Technologies
MASTTRO
Profile Sofware
swissQuant Group
Wealth Dynamix
WealthObjects
TRANSACTION PROCESSING SOLUTION
NOMINEES
ERI Banking Software
Expersoft Systems
PORTFOLIO MANAGEMENT
NOMINEES
AAAccell
BITA Risk
Charles River Development
Expersoft Systems
Profile Software
Tindeco
WealthArc
CLIENT COMMUNICATIONS
NOMINEES
AM-One
FundCount
InvestCloud
Objectway
SS&C Technologies
WealthArc
CLIENT REPORTING
NOMINEES
BRT
Expersoft Systems
FundCount
InvestCloud
IRESS
Multrees
COMPLIANCE
NOMINEES
Appway
BITA Risk
CUBE
JHC
Klarity Risk
Six Financial Information
CRM SYSTEM
NOMINEES
Expersoft Systems
InvestCloud
Tindeco
Wealth Dynamix
WealthArc
OUTSOURCING SOLUTION
NOMINEES
AM-One
BRT
Multrees
Pershing, a BNY Mellon Company
Platform Securities
SEI Investments
SS&C Advent
SS&C Technologies
DATA PROVIDER
NOMINEES
FactSet
SIX
Thomson Reuters
CLIENT ACCOUNTING
NOMINEES
RISK PROFILING SOLUTION
NOMINEES
BITA Risk
FinaMetrica
Globacom Technologies
JHC
Profile Software
swissQuant Group
RISK MANAGEMENT
NOMINEES
KlarityRisk
swissQuant Group
Tindeco
ON-BOARDING
NOMINEES
Appway
Dorsum
Expersoft Systems
KlarityRisk
Profile Software
Wealth Dynamix
INNOVATIVE CLIENT SOLUTION
NOMINEES
A Data Pro
Cadell+Co
InvestCloud
MASTTRO
Objectway
Wealth Dynamix
CHANGE MANAGEMENT PROCESS/BEST IMPLEMENTATION OF A TECHNOLOGY SOLUTION
NOMINEES
Appway
Globacom Technologies
IRESS
JHC
Wealth Dynamix
WealthArc
INNOVATIVE FINTECH SOLUTION
NOMINEES
AAAccell
Dion Global Solutions
Profile Software
Tindeco
Wealth Dynanix
WealthObjects
WEALTH MANAGEMENT TECHNOLOGY CATEGORIES (IN-HOUSE SOLUTIONS)
INNOVATIVE CLIENT SOLUTION
NOMINEES
BNP Paribas Wealth Management
Coutts & Co
SPECIAL WEALTH MANAGEMENT CATEGORIES
CORPORATE SOCIAL RESPONSIBILITY/ DIVERSITY
NOMINEES
EQ Investors
Tribe Impact Capital
INTERNATIONAL FINANCE CENTRE
NOMINEES
Dubai International Financial Centre
Guernsey
Jersey
GLOBAL CUSTODIAN TO PRIVATE CLIENT BUSINESSES
NOMINEES
Multrees
Pershing, a BNY Mellon Company
PHILANTHROPY OFFERING/ INITIATIVE OF THE YEAR
NOMINEES
BNP Paribas Wealth Management
Charities Aid Foundation
Coutts & Co
National Philanthropic Trust UK
UBS Wealth Management
LEADERSHIP CATEGORIES
OUTSTANDING CONTRIBUTION TO WEALTH MANAGEMENT THOUGHT LEADERSHIP (INDIVIDUAL)
NOMINEES
Capital Generation Partners – Khaled Said
Seb Dovey
JHC – Andrew Watson
Stanhope Capital – Daniel Pinto
OUTSTANDING CONTRIBUTION TO WEALTH MANAGEMENT THOUGHT LEADERSHIP (COMPANY)
NOMINEES
BNP Paribas Wealth Management
Capital Generation Partners
Coutts & Co
EY
Tribe Impact Capital
LEADING INDIVIDUAL
NOMINEES
Capitalium Advisors – Alain Zell
Lincoln Private Investment Office – Ross Elder
Irwin Mitchell Private Wealth – Paula Myers
Irwin Mitchell Private Wealth – Ros Bever
Stanhope Capital – Daniel Pinto
Stephenson Harwood – James Quarmby
LIFETIME ACHIEVEMENT
To be announced at awards dinner.
About our Sponsors
Featured Sponsors
Headline Sponsor

smartKYC's technology drives faster, better and more cost-effective third party ESG due diligence at every stage of the relationship – liberating human effort to focus on decision-making rather than laborious background research. smartKYC fuses artificial intelligence with linguistic and cultural sensitivity and deep domain knowledge to set new standards for ESG risk intelligence quality, whilst transforming productivity and hardwiring compliance conformance.
Sponsors
ProFundCom is the leading digital marketing platform in finance, built to exacting compliance and security standards. With almost 20 years in the industry, ProFundCom delivers unrivalled digital marketing reporting and analytics. ProFundCom currently works with over 45 retail and institutional fund providers, boutiques and private banks around the globe.
These prestigious awards recognise excellence within the wealth management and family office industry. In addition they provide your business with a highly affluent, captive audience of private bankers, lawyers, accountants, financial advisors and technology providers across the wealth management sector. Consequently these awards present your business with a unique opportunity to be involved in industry sector sponsorship giving your company the following:
Exposure across our subscription base and associated international media (60,000 subscribers worldwide).
Extensive brand exposure on the night to over 300 of Europe's leading wealth management professionals.
The opportunity to target an affluent market with high disposable income.
Excellent networking opportunities with senior decision-makers.
Association with leading industry awards.
The chance to develop new contacts and expand your sales network.
Increased brand exposure within the wealth management sector.
Listing in IFC world
Venue
Guildhall, City of London
Address: Guildhall, Gresham St, London, EC2V 7HH
Telephone: +44 20 7606 3030
Winners
WEALTH MANAGEMENT TECHNOLOGY CATEGORIES (TECH VENDORS ONLY)
FRONT OFFICE SOLUTION 
WINNER
Expersoft Systems
TRANSACTION PROCESSING SOLUTION 
WINNER
ERI Banking Software
PORTFOLIO MANAGEMENT 
WINNER
BITA Risk
CLIENT COMMUNICATIONS 
WINNER
InvestCloud – Joint winner
SS&C Technologies – Joint winner
CLIENT REPORTING 
WINNER
BRT
COMPLIANCE 
WINNER
CUBE
CRM SYSTEM 
WINNER
Wealth Dynamix
OUTSOURCING SOLUTION 
WINNER
Multrees
DATA PROVIDER 
WINNER/HIGHLY COMMENDED
Thomson Reuters – Winner
SIX – Highly Commended
CLIENT ACCOUNTING 
WINNER
FundCount
RISK PROFILING SOLUTION 
WINNER
swissQuant Group
RISK MANAGEMENT
WINNER
Tindeco
ON-BOARDING 
WINNER
Appway
INNOVATIVE CLIENT SOLUTION 
WINNER
MASTTRO – Winner
Objectway – Highly Commended
CHANGE MANAGEMENT PROCESS/BEST IMPLEMENTATION OF A TECHNOLOGY SOLUTION 
WINNER
IRESS
INNOVATIVE FINTECH SOLUTION 
WINNER
WealthObjects
WEALTH MANAGEMENT TECHNOLOGY CATEGORIES (IN-HOUSE SOLUTIONS)
INNOVATIVE CLIENT SOLUTION 
WINNER
Coutts & Co
MARKETING/PR CATEGORIES
BEST MARKETING OR PR CAMPAIGN 
WINNER
Lombard Odier
PRIVATE CLIENT CATEGORIES
PRIVATE CLIENT LAW FIRM 
WINNER
Anaford Attorneys – Highly commended
Stephenson Harwood – Winner
PRIVATE CLIENT LAWYER 
WINNER
Druces – Robert Macro
PENSIONS ADVISOR OF THE YEAR 
WINNER
Sanlam
MANAGEMENT CONSULTANCY 
WINNER
EY
INDEPENDENT TRUST OR FIDUCIARY COMPANY 
WINNER
JTC
INSTITUTIONAL TRUST OR FIDUCIARY COMPANY – EDITOR'S AWARD
RBC Wealth Management
TAX/ACCOUNTANCY TEAM – EDITOR'S AWARD
BDO
INVESTMENT MANAGEMENT CATEGORIES
ETF PROVIDER 
WINNER
Lyxor ETF
PLATFORM PROVIDER 
WINNER
Wealth Objects
EXTERNAL ASSET MANAGEMENT PLATFORM AND OFFERING 
WINNER
Union Bancaire Privee
ALTERNATIVE INVESTMENT MANAGER 
WINNER
Gresham House
FUND MANAGER 
WINNER
Sanlam
MULTI-FAMILY OFFICE 
WINNER
Stonehage Fleming
PRIVATE INVESTMENT OFFICE 
WINNER
Capital Generation Partners
SPECIALIST INVESTMENT MANAGER 
WINNER
Tribe Impact Capital
SPECIALIST WEALTH MANAGER 
WINNER
ACPI Investments
EUROPEAN PRIVATE BANKING CATEGORIES
BEST PRIVATE BANK CUSTOMER FACING DIGITAL (INVESTMENTS) 
WINNER
BNP Paribas Wealth Management
BEST PRIVATE BANK – BEST CREDIT PROVIDER 
WINNER
Union Bancaire Privee
BEST PRIVATE BANK – INVESTMENT MANAGEMENT PLATFORM 
WINNER
Lombard Odier
BEST PRIVATE BANK – CLIENT SERVICE 
WINNER
Banque SYZ
UHNW TEAM 
WINNER
BNP Paribas Wealth Management
INTERNATIONAL CLIENTS TEAM 
WINNER
Mirabaud & Cie
DOMESTIC CLIENTS TEAM 
WINNER
ABN AMRO Private Banking
---
OVERALL EUROPEAN PRIVATE BANK
WINNER
BNP Paribas Wealth Management
UK PRIVATE BANKING CATEGORIES
BEST PRIVATE BANK – CLIENT SERVICE 
WINNER
Rothschild Private Wealth
CHARITY TEAM 
WINNER
Waverton Investment Management
WEALTH PLANNING TEAM 
WINNER
UBS Wealth Management
UHNW TEAM 
WINNER
HSBC Private Banking
HNW TEAM 
WINNER
Coutts & Co
INTERNATIONAL CLIENTS TEAM 
WINNER
HSBC Private Banking
OVERALL UK PRIVATE BANK 
WINNER/HIGHLY COMMENDED
HSBC Private Banking – Winner
Kleinwort Hambros – Highly Commended
SPECIAL WEALTH MANAGEMENT CATEGORIES
CORPORATE SOCIAL RESPONSIBILITY/ DIVERSITY 
WINNER
Tribe Impact Capital
INTERNATIONAL FINANCE CENTRE 
WINNER
Dubai International Financial Centre
GLOBAL CUSTODIAN TO PRIVATE CLIENT BUSINESSES 
WINNER
Multrees
PHILANTHROPY OFFERING/ INITIATIVE OF THE YEAR 
WINNER
Coutts & Co
LEADERSHIP CATEGORIES
OUTSTANDING CONTRIBUTION TO WEALTH MANAGEMENT THOUGHT LEADERSHIP (INDIVIDUAL) 
WINNER
Sebastian Dovey
OUTSTANDING CONTRIBUTION TO WEALTH MANAGEMENT THOUGHT LEADERSHIP (COMPANY) 
WINNER
EY
LEADING INDIVIDUAL 
WINNER
Stephenson Harwood – James Quarmby