Overview
Wealth management is being challenged by changes to the business models from new drivers such as cutting-edge technology as well as perennial questions concerning where the client relationship truly sits.
How these elements are now interacting in the Swiss model will be the subject of a high-level panel session and discussion in Geneva involving senior members of the private banking and wealth management community, technology providers and expert consultants.
This event will afford the opportunity to network with peers before the session and afterwards at a cocktail reception at the Grand Kempinski Hotel in Geneva.
Key Takeaways:
Attendees will leave this Briefing having a better understanding of the current debate surrounding how technology can influence the interplay between the client, the advisor and the institution.
Agenda
4.00 to 5.00pm. Arrival and coffee
5.00 to 6.30pm. Welcome and panel session
6.30 to 8.00pm. Cocktail reception
6.30 to 7.30 pm. Drinks served
---
Logistics
Date and Time
Date: Thursday 30th January - 2020
Time: 4:00 pm – 7:30 pm
Venue
Fairmont Grand Hotel Geneva
Address: Fairmont Grand Hotel Geneva, Quai du Mont-Blanc 19, 1201 Genève, Switzerland
Speakers

Panos Archondakis
Senior Director for Banking and Wealth Management
EPAM
Panos Archondakis is responsible for shaping and developing EPAM's strategy for Banking and Wealth Management, tailoring EPAM services and solutions specifically for the industry while also working directly with clients to customize business models, develop digital strategy and lead multi-disciplinary solution teams.
Panos has held a variety of technology consulting and leadership roles in Financial Services and since 2005 has served at leading Wealth Managers including Morgan Stanley, UBS and Deutsche Bank, in London, New York and Hong Kong.
He has a broad range of experience covering the entire client service lifecycle and core banking as well as leading the development of digital banking strategy and solutions. He is currently focused on driving innovation and developing digital banking offerings across the spectrum of challengers, neobanks and major global institutions.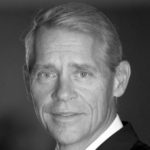 Niels Bom-Olesen
CEO
Hyposwiss Private Bank Genève SA
Niels Bom-Olesen is the CEO of Hyposwiss Private Bank in Geneva, a family owned private Swiss bank. An economist (Canterbury, UK 1983) and banker (DK Bankers Association 1987) by training, he started his career by working for Crocker National Bank, a major US bank in San Francisco before moving to Nordea Bank in 1986, first in Copenhagen and subsequently in Geneva. In 1992 he joined Credit Suisse and led the UK International private banking team for almost 20 years before joining Hyposwiss in 2012 where he was appointed CEO in June 2014. An avid cyclist and golfer, he also enjoys taking time out with his family in Switzerland and Denmark.

Balazs Fejes
Co-Head of Global Business
EPAM
Mr. Fejes is Co-Head of Global Business with a focus on Europe and APAC operations. In this role, he is responsible for EPAM's book of business in those regions. Mr. Fejes also oversees the strategy of EPAM's Banking and Financial Services Industry Business Unit, helping to drive evolution of key service lines across the unit's global portfolio.
Prior to August 2012, Mr. Fejes served as EPAM's CTO and was responsible for ensuring that all of EPAM's global offshore and nearshore software development centers were at the leading edge of industry standards for efficiency and quality. Mr. Fejes joined EPAM in 2004 as part of the acquisition of Fathom Technology, a Hungarian software engineering firm which he co-founded and where he served as CTO.
Prior to co-founding Fathom Technology Mr. Fejes was a chief software architect/line manager with Microsoft Great Plains (Microsoft Business Solutions). He also served as chief software architect of Scala Business Solutions. He is the recipient of numerous awards for programming excellence and has worked extensively in the US and Russia.

Stephen Harris
CEO
ClearView Financial Media
Stephen Harris is chief executive of ClearView Financial Media, publisher of global wealth management news sites WealthBriefing, Family Wealth Report and WealthBriefingAsia; as well as compliance, tax and remuneration-centred Compliance Matters, Offshore Red and Executive Compensation Briefing respectively. He has 25 years' financial publishing experience, 17 years of which have been running growth companies.

Laurence Mandrile Aguirre
Managing Director
Citi Private Bank
Laurence Mandrile Aguirre is a Managing Director at Citi Private Bank. She is currently the General Market Manager (GMM) for Citi Private Bank in Switzerland and Monaco. She started this role in August 2019 and is based in Geneva. Laurence is responsible for the team covering UHNW and family offices based in Switzerland.
Before being a GMM, Laurence was the head of investment counselling team for the UK region based in London. She was managing the UK team of investment professionals who were providing active and relevant advice to clients. She was also responsible for covering key clients, especially family offices in EMEA.
Prior to London, Laurence was a senior investment counsellor for seven years based in Monaco focused on covering key clients in EMEA from several regions including Israel, UK, Monaco. She developed a coverage expertise for sophisticated family offices. She was also a board member of the Citi office.
From 2004 and 2007 Laurence was the Team Leader of the team providing opportunistic ideas to CPB clients across Equity, Fixed Income and derivatives.

Mathieu Saint-Cyr
Managing Director & Head of Asset Management
Geneva Management Group
Mathieu is the Geneva Management Group's CEO and oversees the company's operations and business activities globally. He is Chairman of the Board for Wecan Tokenize, a blockchain solutions provider, and co-founder of the Geneva Fintech Association. Mathieu was previously Head of Trading at MKS, one of the leading precious metals trading and refining companies. Before this position, Mathieu was running BNP Paribas's gold derivatives trading activities globally. He holds two MSc degrees in Fundamental Mathematics and Financial Mathematics.
Register
To book your place at this briefing click here
---