Overview
Assessing the true prospects, practicalities and risks when setting up onshore and offshore Private Trust Structures and Special Purpose Vehicles for protecting and preserving family wealth. How they can be built into wider investment portfolio and leveraged to meet company / client objectives. Specifically looking at;
Evolving political tax and legal landscape impacting GCC families and wealth mangers.
Key Trust, Foundation, Corporate Partnerships and Other Documents.
The Common Report Standard (CRS) transparency initiatives.
Conflicts between Sharia, Common and Civil Law
Agenda
9:00 – 9:45: Registration/ networking and refreshments
9:45 – 10:45: panel discussion
10:45 – 11:15: Q&A
11:15 – 11:45: Networking
---
Logistics
Date and Time
Date: Wednesday 8th November - 2017
Time: 9:00 am – 11:45 am
Venue
Taj Dubai
Address: Burj Khalifa Street, Business Bay, Dubai, United Arab Emirates
Speakers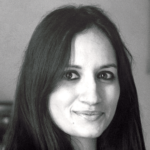 Dr Annalise Micallef
Partner
Micallef & Associates
Dr Annalise Micallef is a partner at Micallef & Associates, a firm of notaries and estate planners.
Having pursued a law degree and specialised with a Masters in Financial Services at the University of Malta, Dr Micallef practises as a notary public in Malta, and is actively involved in the regulation of the notarial profession in her capacity as member of the executive of the Maltese Notarial Council. Her main areas of practice include estate planning, succession planning, real estate conveyancing, as well as assisting families on immigration and citizenship issues. She has been involved in the drafting of new legislation in Malta particularly in areas concerning trusts and foundations. She is a member of the Society of Trust and Estate Practioners (STEP) EU Committee which deals with issues concerning different EU initiatives in estate planning areas. Dr. Micallef has represented the Maltese notariat at the Council of the Notariats of the European Union (CNUE) on a number of occasions. She is a governor on the board of Governors of FinanceMalta. Dr. Micallef is a visiting lecturer at the University of Malta actively disseminating knowledge in her areas of expertise.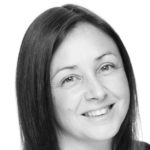 Naomi Rive
Group Director and Head of Family Office
Highvern
Naomi is a Group Director and Head of Family Office at Highvern. A lawyer by training, Naomi was called to the English Bar in 1999 and re-qualified as a Jersey Advocate in 2003.
During her time as a Partner at offshore law firm, Appleby, Naomi provided wealth-structuring advice to high and ultra high net worth individuals, international private banks and trust companies. At Highvern, Naomi leads the business' Family Office proposition as well as having oversight of all matters relating to fiduciary risk, standards and competency within the business. Naomi works closely with clients and their independent legal, tax and investment advisers to ensure the establishment and implementation of robust and sustainable wealth planning structures. Naomi has considerable experience of providing trustee services in connection with complex trust structures and sitting as a director on the boards of private trust companies.
Naomi is a member of the board of directors of Highvern Trustees Limited, Chair to the Society of Trust and Estate Practitioners (STEP) in Jersey and sits on the Jersey Finance Trusts Law Working Party.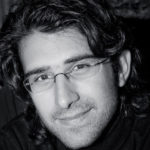 Ziad Salloum
Partner
Salloum & Partners
Ziad Salloum is a partner with Salloum & Partners. Before converting to law, Ziad had a successful banking career, first in Treasury and Capital Markets, then Private Banking.
He advises UAE and foreign government entities, top multinational and local companies, educational institutions, financial institutions, entrepreneurs and leading business-owning families. He has advised on commercial contracts, employment, secured/unsecured lending, restructuring, strategic and structural planning, M&A, dispute resolution, succession planning, and family office setup.
Ziad sits on numerous boards, including of the International Lawyers Network and two school groups. He also notably served on the Boards of the French Business Group and UFE, and the Advisory Board of the Emirati-Swiss Friendship Forum. Ziad is a Professional Associate with Outer Temple Chambers.
Ziad holds an LLM from SOAS, as well as a PgDL, LLB and BBA. He is admitted to the Beirut Bar.
He was recently awarded with a Knighthood by the Vatican.

Bruce Weatherill
Chairman
ClearView Financial Media
Bruce is a chartered accountant with over 37 years financial services experience, previously a partner in PwC, latterly as Global leader of their Wealth Management practice and the key driver of their bi-annual Wealth Management Report. Bruce is now CEO of Weatherill Consulting providing advice on client centricity and wider strategic matters to wealth managers. He is the author of The Value of Trust: the quest by Wealth Managers for Trusted Advisor status and a number of other thought leadership reports. Bruce is chairman of ClearView Financial Media and a non-executive of a number of companies including Fidelity Holdings UK, The Wisdom Council, ComPeer and JDX Consulting.
Register
---