Overview
A warm welcome to the WealthBriefingAsia Awards 2021. The nomination process is now open, and we are looking forward to receiving submissions from organisations hoping to win an award in their category.
Categories
For those new to the awards, the categories are focused around the following areas covering wealth management excellence within South-East Asia:
Private Banking Categories
Individual Countries (Within the Region) Categories
Investment Management Categories
Private Client Service Provision Categories
Individual, Leadership and Team Categories
Specialist Categories
We will also include:
Several Private Client and Investment Management Categories for Greater China
In addition we will be awarding the following highly sought-after accolade:
For 2021 we will be introducing some exciting new South East Asia and Pan-Asian categories including:
HNW Team (South East Asia)
Innovative Client Solution (South-East Asia)
Market Teams – Indonesia/Singapore/Vietnam/Thailand
Overall Private Bank or Wealth Manager – Singapore
Wealth Planning Solution – Singapore
A range of EAM Custodian Categories (Pan-Asia)
Digital Customer Facing Innovation (Pan-Asia)
Global Citizenship (South-Asia Asia)
Company Registration and Formation (South-East Asia)
C-Level Leadership Categories (South-East Asia)
Entries From WealthTech Companies
In a further change for 2021 we are running a parallel  and separate Awards Process honouring the achievements of WealthTech companies in the region.
The WealthTechAsia Awards 2021  (part of the WealthBriefing Global Wealth Tech Awards programme) can be entered separately here.
Judging

As in previous years, independence, integrity and genuine insight will be the watchwords of the judging process and will be conducted by an expert panel drawn from both private banks and trusted advisors/consultants to the sector.
To avoid any conflict of interest we are separating the judges into a series of bespoke panels. Broadly bankers will judge the trusted advisor categories, and panels of trusted advisors will be responsible for judging the banking categories.
How to enter
Fill in the online form link with your details
Select the categories you wish to enter
Press submit
Once the form is submitted, you will automatically receive a confirmation email with a link to download the nomination form. Please follow the submission guidelines in the confirmation email and complete your submissions by 29th March 2021 which is the deadline date (See Key dates tab):
Winning an WealthBriefingAsia Award sets organisations and individuals apart from their peers and is a tangible demonstration that they have something special to offer, rewarding achievement and showcasing top class performance and innovation.
Winners and finalists will be given advance notification for their success, allowing time to prepare their marketing messaging around the promotion of their achievement before the public announcement on 10th June 2021. WealthBriefingAsia – as the leading voice of the family office community – will work with the winners to optimize their success by offering a range of marketing collateral.

Gala Awards Ceremony
Senior level representatives of the winning organisations, and the winners of the individual categories will be invited to celebrate their achievement with the judges at the exclusive annual WealthBriefingAsia gala awards ceremony at the Westin Hotel on 10th June 2021 in Singapore, where any current social distancing regulations will be observed.
We hope to be able to once again welcome all our friends from the wealth management industry to this special occasion.
For further information on categories and sponsorship opportunities please contact:
Key Dates
Key dates for your diary

Nominations Open – November 19, 2020
Nominations Close – March 30, 2021 (at Midnight)
Winners and Finalist Notification – April 12, 2021
Awards Dinner and Public Announcement of the Winners June 10, 2021 (from 6.30pm)
Judges
Our global awards program is built on the independence of our judges. Each judge will have signed an NDA to ensure that all the information they receive in the submissions is kept in the strictest confidence. Further judges will be advised in due course.
Trusted Advisor Panel

Dr. Mario A. Bassi
Senior Advisor
Private Wealth Management
Mario brings extensive experience to the industry as senior advisor driving sales and business initiatives in Asia Pacific for UHNWI/FO service providers. He draws upon his detailed understanding from roles such as global head of business management for ANZ Private Bank in Australasia, where he defined and delivered the strategic and operational needs for the business.
Previously Mario worked for leading wealth managers such as Vontobel, Credit Suisse and Deutsche Bank, holding positions across a variety of disciplines including relationship management, business and financial planning, training and development, strategy, business development and marketing communications in both Europe and Asia. He was also managing director for Solution Providers Management Consulting, leading its growth in Asia Pacific, specifically Singapore.
He wrote and published his Ph.D. thesis about the supervision of External Asset Managers [EAM] in Switzerland ("Der bankunabhängige Vermögensverwalter: Analyse des Handlungsbedarfs einer möglichen Aufsicht unter Berücksichtigung des amerikanischen und englischen Rechts"), build up/out of various EAM desks in Switzerland and Singapore and serviced this segment.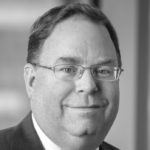 Steven Carroll
Head of Market development, Wealth, Asia Pacific
Refinitiv
Steven Carroll is the head of market development, wealth, Asia Pacific, for Refinitiv, formerly the financial and risk business of Thomson Reuters. Based in Singapore, Steven is responsible for Refinitiv's engagement with the Wealth Management and Private Banking communities, encompassing both digital and advisory solutions.
Previously, Steven was head of ASEAN for Refinitiv. Other previous roles include head of market development, investment & advisory, Asia Pacific and head of account management, StarMine, North America.
Steven has more than 20 years' experience in financial markets, FinTech and information services.

Gary Dugan
CEO of The Global CIO Office and of Asset Manager
Purple Asset Management
Gary Dugan is CEO of The Global CIO Office and of Asset Manager, Purple Asset Management based in Singapore.
Gary Dugan is a seasoned investment professional with 37 years' experience working in Managing Director roles at some of the world's leading Banks and Wealth Managers.
For the past twenty years he has held Chief Investment Officer roles manging money for institutions such as sovereign wealth funds through to Ultra- High Net Worth clients. For the core of Gary's career (1993-2004) he worked at JPMorgan. Subsequently he held CIO roles at Barclays, Merrill Lynch in Europe, and Emirates NBD and NBAD in the Middle East
Gary is well-known in the industry for his outspoken but often-timely call on financial markets. He has a track record of calling the markets crashes of 1987 and 2007 and the tech wreck of 2000. But he also saw the upside in markets advising clients at Merrill Lynch to buy equities on March 17th, 2009 within two days of the market low. More recently he was advising extreme caution on markets in early February 2020.
His views are widely featured on TV and quoted in the financial media. He regularly speaks at investment conferences throughout, the Middle East and Asia. In 2015, he was awarded GCC Private Banker of the year by Wealth Briefing
He has a degree in Economics from Salford University. He is an ASIP in the CFA Institute.

Katie Graves
Partner
Withers
Katie moved from the London office to Hong Kong in 2010. Her practice involves tax, trust and estate planning for wealthy international families. She has particular expertise in assisting clients with the establishment of private trust company structures and related fiduciary and governance issues. Katie has advised a number of families in relation to the creation and ongoing running of single-family offices.
In addition to this Katie advises UK expatriates, and Asian families with UK connections on their personal tax issues, and trustees on a range of matters including the consequences of holding UK assets or having UK resident beneficiaries.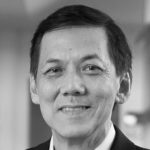 Professor Francis Koh
Vice-Provost (Special Projects)
Singapore Management University
Professor Francis Koh is Emeritus Professor of Finance and the Founding Director of the MSc in Wealth Management Programme at the Singapore Management University.
He is an Independent Non-Executive Director of Manulife US Real Estate Management Pte Ltd and China Taiping Insurance (Singapore) Pte Ltd.
Employed by the Government of Singapore Investment Corporation between 1994-2002, he was involved in investment projects in various countries, including China, Thailand and Indonesia. He is active in consulting, executive development and public service. He was conferred with the Public Administration Medal (Silver) in 2013.
In 2012, Francis was awarded an honorary doctorate (honoris causa) in economics by the University of St Gallen. In 2016, Francis was honoured with the lifetime achievement award by WealthBriefingAsia.

Kylie Lou
Executive Director - Leader, Asset & Wealth Management (Tax)
BDO
Kylie has over 20 years of experience in Singapore and international tax. Prior to joining BDO in 2015, she was a tax principal with a Big Four firm. Currently, Kylie leads BDO's Asset Management and Private Wealth Tax practice in Singapore.
Kylie has worked on a broad range of tax advisory assignments involving cross-border tax planning, private wealth structuring, due diligence, post-deal restructuring, supply-chain modelling, incentive negotiation, alternative investments, debt offerings, permanent establishment issues, etc.
Kylie has also served a wide range of clients from different industries with particular expertise in fund and trust structuring, serving family offices and financial institutions with tax advice on their investments as well as assisting high net worth families with their tax, trust and estate planning issues on a multijurisdictional basis.
Kylie holds an Honours degree in Accounting and Finance from Monash University in Australia and is an accredited tax advisor in Singapore. Kylie is also regularly involved in various international tax seminars held in the region, and has also frequently published articles on taxation in the press.
Kylie was voted as the leading advisor in WealthBriefingAsia Awards 2019.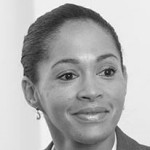 Valérie Mantot
Director and Head of MENA
Sanne Group
Valérie is head of CRM –Asia Pacific based in Singapore and has overall responsibility for business development and the services delivery for the Asia and MENA region. Prior to joining Sanne, Valérie worked for more than fifteen years as a corporate law and funds lawyer at leading law firms in Paris, Luxembourg and Dubai. She has gained considerable experience working with asset managers and family offices with respect to structuring their cross-border investments globally.

Michael Olesnicky
Special Advisor
KPMG
Michael is a special advisor with Baker McKenzie in Hong Kong where he was previously the head of Baker & McKenzie's Hong Kong/China and Asia tax groups. Michael focuses on estate and succession planning for HNW individuals in Asia generally and Hong Kong specifically. He is currently the chair of the STEP branch in Hong Kong and also chairs the branch's China Developments sub-committee.

Steven Seow
Executive Director
Singapore Consultancy
Steven Seow is the founder and executive director of Singapore Consultancy. He has more than 16 years of working experience in banking and consulting. Prior to running Singapore Consultancy, he was the Asia head of wealth management for Mercer (2013-2017) and a director in EY Advisory (2008-2013). Over the course of his career, he has also worked in Citi Private Bank, IBM, PwC Consulting and Odyssey.

Bruce Weatherill
Chairman
ClearView Financial Media
Bruce is a chartered accountant with over 37 years financial services experience, previously a partner in PwC, latterly as Global leader of their Wealth Management practice and the key driver of their bi-annual Wealth Management Report. Bruce is now CEO of Weatherill Consulting providing advice on client centricity and wider strategic matters to wealth managers. He is the author of The Value of Trust: the quest by Wealth Managers for Trusted Advisor status and a number of other thought leadership reports. Bruce is chairman of ClearView Financial Media and a non-executive of a number of companies including Fidelity Holdings UK, The Wisdom Council, ComPeer and JDX Consulting.
Private Bankers Panel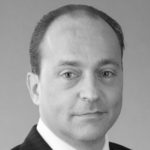 Arjan de Boer
Head of Markets, Investments and Structuring Asia
Indosuez Wealth Management
Arjan's career started with Hollandsche Bank Unie (HBU), serving private, corporate and institutional clients within a dealing room environment, and subsequently became head of treasury & special products private clients in the Netherlands.
He has over 14 years of experience with ABN AMRO Private Banking, of which more than 7 years in Asia: early 2006 he relocated to Singapore as regional head of treasury & special products and moved to Hong Kong in 2010 as head of private banking North Asia. Subsequently, he was appointed head of North Asia at ANZ Private Bank.
Early 2017 Arjan joined Indosuez Wealth management as head of markets & investment solutions Asia, based in Hong Kong.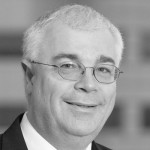 Rolf Gerber
Member of the Board of Directors
LGT Bank (Singapore)
Rolf Gerber lives in Singapore where he holds a number of board and industry council positions having retired after almost four decades in the finance industry at the end of 2015. Rolf joined LGT Bank in 2002 to establish a banking platform for the bank in Singapore. His last role was chairman of LGT Bank (Singapore). Before joining LGT he worked at UBS Investment Banking for over 20 years in various leadership positions in Zurich, London, Tokyo, Seoul, Hong Kong and Singapore.

Philippe Legrand
CEO
LCA Solutions
Philippe is CEO and founding partner of London & Capital Asia, an award winning multi-family office that services high net worth clients as a one stop solution. Beyond a standard wealth management offering and corporate advisory solutions for the family business, LCA offers family governance guidance and also provides a forum to source answers to numerous non-financial issues (succession & generational transfer, legal structuring, immigration, family charters etc.).
Philippe has accumulated more than 30 years of senior management experience with international banks in private, corporate and investment banking.
Before founding LCA in 2010, he developed the Asian private banking platform for Rabobank/Sarasin in the late 1990s and subsequently headed the private banking North Asian operations of ABN AMRO. He was previously deputy CEO of BNP Paribas Wealth Management, North Asia, a group for whom he worked for over 13 years.
Based in Hong Kong since 1995 he has also worked in Europe, North America and India; Philippe is a regular speaker at wealth management and asset management conferences in Asia as well as being a judge for various awards within the industry.
Philippe won the Asian WealthBriefing 2017 Award for "Outstanding contribution to wealth management thought leadership".

Simon Ng
Managing Director, Private Banking, North Asia and Wealth Solution, Asia
BMO (Bank of Montreal) Private Bank
Simon is a veteran trust specialist with more than 25 years of experience in wealth planning, trustee administration and private banking. He is the managing director for BMO Asia Private Bank, North Asia and is responsible for the trust and wealth planning services in Asia since 2015. He was previously the managing director and head of RBC Wealth Management's Trust Company - Asia for almost 20 years, as well as the head of their private banking business in Hong Kong for about 16 years. Prior to that, he worked at HSBC Trustee International in Hong Kong, and Deloitte & Touche in Hong Kong and Vancouver.
Simon is highly regarded in the industry and has won many industry awards during his professional career. He is a chartered accountant, qualified in Canada and a member of STEP. He was an executive committee member of the Hong Kong Trustee Association from 1996 to 2005, and was also the deputy chairman between 1999 and 2000.

Madame Wang
CEO
Hywin Wealth
Madame Wang Dian is CEO of Hywin Wealth, the leading independent wealth manager from China with 2,700 staff serving 110,000 HNW clients across 170 locations in Mainland China, Hong Kong SAR, UK, and US.
Madame Wang Dian is seen as one of the leading figures shaping Greater China's wealth management industry. Her philanthropic passions and cultural pursuits also set the benchmark for China's entrepreneurial classes.

Anton Wong
Managing Director, Head of Key Client Group
BNP Paribas Wealth Management, Asia Pacific
Mr. Anton Wong is head of key client group, Asia Pacific for BNP Paribas Wealth Manage­ment. He joined the bank in October 2011. Based in Hong Kong, Anton leads the devel­opment of BNP Paribas Wealth Management's key client strategy and platform in the region. He oversees the private bank's collaboration efforts with corporate & institutional bank and other métiers, as well as bringing cus­tomized propositions to best service BNP Paribas Wealth Management's top cli­ents. As an extension of his responsibilities, Anton is also in charge of BNP Paribas Wealth Management's next generation strategy. He has been actively engaged in the promotion of the arts and inclusive activities for disabled artists through his involvement in local NGOs
Custodian Panel

Urs Brutsch
Managing Partner & Founder
HP Wealth Management
After being instrumental in building three Private Banks (Credit Suisse, ABN AMRO and Clariden) in Asia from 1986 to 2009, Urs decided to build his own business as an Independent Asset Manager / Family Office with a total focus on the client. Urs is a co-founder of the Association of Independent Asset Managers, Singapore (AIAM).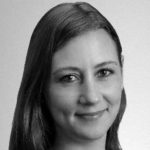 Lucie Hulme
Managing Partner
Trilake Partners
Lucie Hulme is chief executive officer and member of the Investment Committee. She was part of the founding team of TriLake Partners in 2011 and has years of experience gained in the independent asset management and private banking industry.
Lucie is also honorary secretary of the Association of Independent Asset Managers in Singapore (AIAM).
Prior to joining TriLake Partners, Lucie was a relationship manager at Société Générale Private Banking (Suisse) S.A. She also worked for the Middle Eastern desk at Crédit Agricole (Suisse) S.A. and for an independent asset management firm based in Geneva - The Forum Finance Group (Suisse) S.A
Venue
The Westin, Marina View, Asia Square Tower
Address: 12 Marina View, Asia Square Tower 2, Singapore, 018961, Singapore
Charity
---
Here is a selection of some of our global charity partners that we supported through our previous awards programs.
Frequently Asked Questions
Q) Is there any upfront cost to enter?
A) No there is no upfront cost to enter, but out of respect to the judges your firm is expected to be represented at the gala ceremony should you be successful.
Q) My submission is likely to be longer than the 1000 word max limit. Would this disadvantage me?
A) We have set the limit out of respect to the judges and we are keen to maintain this to ensure that there is a level playing field between competing submissions.
Q) Will there be a Gala Dinner this year?
A) We are still hoping to have an event in Singapore in June.
Q) If there is no event in 2021 how we be able to fully promote our achievement should we be amongst the Winners?
A) We have developed a full marketing package for Winners to be able to promote their win to the wider industry and their clients. These packages include a full range of media including articles within WealthBriefingAsia, logos and banners on our sites and social media and professionally studio produced videos where Winners are able to accept the accolade.
If you require any further clarification on the awards process please contact rachel.fokes@clearviewpublishing.com
---