Overview
INTRODUCTION
WealthBriefing is excited to announce the launch of its 2021 European Awards programme.
Now in its ninth year, and building on the long-standing success of its independent judging process, nominations for the WealthBriefing European Awards 2021 are now open.
Having reported on the wealth management industry for over 15 years and being responsible for many research reports specifically covering European wealth management market, WealthBriefing is well placed to oversee a process that fairly rewards achievement, top class performance and innovation.
Winning a WealthBriefing Award sets organisations and individuals apart from their peers and is a tangible demonstration that they have something special to offer.
CATEGORIES
For those new to the awards, the categories are focused around three main areas:
Experts

(individuals and teams)

Products
Services

for wealth managers and clients/institutions of all sizes and types
JUDGING PROCESS
Within our global awards programmes, independence, integrity and genuine insight are the watchwords. The judging process is always conducted by expert panels drawn from the wealth management industry.
Each judge signs an NDA to ensure that all the information that they see in submissions remains strictly confidential. The list of the judges for the current iteration will be available soon.
We very much look forward to you joining the process and to welcoming winners to celebrate their achievement at the awards presentation event that is planned to be held at The De Vere Grand Connaught Rooms in London's West End on 20th May 2021.
SPONSORSHIP
For further information on categories and sponsorship opportunities please see here.
CONTACT
Key Dates
Key Dates for your diary
Nominations Open – Now
Submission Deadline – Friday 29th January 2021 (midnight)
Public Announcement – Thursday 20th May 2021
Gala Awards Presentation Dinner – Thursday 20th May 2021
Judges
Our global awards program is built on the independence of our judges.  Each judge will have signed an NDA to ensure that all the information they receive in the submissions is kept in the strictest confidence. Further judges will be advised in due course.
Trusted Advisors

Ausaf Abbas
Managing Director
Coombe Advisors
Ausaf Abbas founded Coombe Advisors to provide strategic, business and financial advice to a network of clients and associated businesses, with a focus on family offices, the wealth management industry and growth-oriented companies. Prior to that, Ausaf had a 25-year career at Merrill Lynch and Morgan Stanley, where he held various senior management positions in both investment banking and wealth management. His international experience includes 13 years based in Hong Kong, Singapore and Tokyo, and extensive experience managing wealth businesses across the MENA region. His broad range of interests include acting as senior advisor to a real estate investment banking firm and serving as a director of SEO London and Tara Arts, two charities focused on education and Asian theatre.

Panos Archondakis
Senior Director for Banking and Wealth Management
EPAM
Panos Archondakis is responsible for shaping and developing EPAM's strategy for Banking and Wealth Management, tailoring EPAM services and solutions specifically for the industry while also working directly with clients to customize business models, develop digital strategy and lead multi-disciplinary solution teams.
Panos has held a variety of technology consulting and leadership roles in Financial Services and since 2005 has served at leading Wealth Managers including Morgan Stanley, UBS and Deutsche Bank, in London, New York and Hong Kong.
He has a broad range of experience covering the entire client service lifecycle and core banking as well as leading the development of digital banking strategy and solutions. He is currently focused on driving innovation and developing digital banking offerings across the spectrum of challengers, neobanks and major global institutions.

Paul Ayres
Partner
BDO
Paul joined BDO in 2000 becoming a partner in 2006 and is now head of BDO's national private client practice. Paul advises in respect of all private client related tax matters but with a particular specialism in advising clients on their residence and domicile positions. Recognised as one of the most influential individuals in the wealth management industry, Paul is also is a member of the Society of Trust and Estate Practitioners.

Eric Barnett
Director
Kleinwort Hambros
Eric Barnett is an independent non-executive director of EFG Bank UK Limited, having previously been chief executive officer of Kleinwort Hambros, the UK private bank formed from the old SG Hambros and Kleinwort Benson businesses for 11 years 2007-2018. He has over 30 years' experience in Wealth Management, with a particular focus on commercial and strategy, and has been behind a number of well-known acquisitions in the sector. He is also currently working with a challenger bank in the SME sector.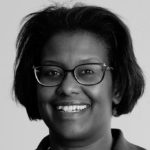 Rosalyn Breedy
Partner
Wedlake Bell
Rosalyn Breedy, a partner at Wedlake Bell, is a corporate and financial services lawyer with 24 years' experience working in private practice, investment banking and at a multi-family office. Her core clients are family and owner managed businesses, family offices, trustees, private capital investors, private wealth managers and entrepreneurs (particularly private equity, hedge fund principals, fintech businesses) and other city professionals. Rosalyn also establishes private funds, advises family offices and fund management businesses and acts on a range of private equity and joint venture deals. Rosalyn has been a judge on the WealthBriefing European awards and has written a range of articles and presented seminars for family office conferences, accountants, wealth managers, alternative investment fund managers and fiduciary services. She has spoken in London, Guernsey, Isle of Man, Jersey, Montreux, Geneva, Monaco, Vancouver and Cape Town.

Tom Burroughes
Group Editor
ClearView Financial Media
Tom Burroughes is group editor of ClearView Financial Media, publisher of WealthBriefing, WealthBriefingAsia and Family Wealth Report. Tom has worked at ClearView since 2008, reporting on news stories, interviewing industry leaders, writing features and comment pieces, and has spoken at conferences in London, Guernsey and Vienna, among other locations. He has discussed the industry's issues on Reuters television and the BBC. Previously, Tom was wealth management editor of The Business, the weekly UK magazine run by the Telegraph Group, from 2007 to 2008. Before that, he was a correspondent in various roles at Reuters, the global newswire. Between 1994 and 2000, he was a reporter for Market News International, a New York-headquartered newswire.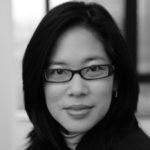 Christine Ciriani
Partner and CEO
Capco Consulting
Partner and CEO of Capco Switzerland. Christine also leads the company's Wealth and Investment Management capabilities across Europe and Asia.
With over twenty years of experience, Christine has particular expertise in operational strategy, process efficiency and client onboarding, as well as delivering complex change projects for global investment and private banks. Christine is often quoted in various journals as an expert in the wealth management industry, speaking at industry conferences and events.
Christine started her career at JP Morgan, where she worked for both the investment bank and the private bank in New York, London and Geneva, on initiatives across global custody, operations, architecture, finance and client services. She joined Capco from a boutique global financial markets consulting firm where she was a Partner and head of wealth management for Europe with a specialization in CRM, credit risk and regulatory change initiatives. Christine holds an M.B.A. from the Walter A. Haas School of Business at the University of California, Berkeley and an Economics and Accounting degree from Claremont McKenna College.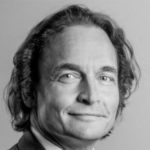 Etienne D'Arenberg
Partner
Bank Mirabaud
Etienne d'Arenberg has been a limited partner at Mirabaud since 2011. He joined the group in 1999.
In 2016, he took over the management of the UK market for the group and sits on the board of Mirabaud Europe Ltd, the European bank of the group. He also sits on the board of his own family's family office. From 1995 to 1999, he was a MD at Creditanstalt Investment Bank in Vienna focusing on CEE countries. Prior to that, he was a development analyst in Paris for a subsidiary of Compagnie Générale des Eaux. He sits on or chairs several charity boards, most notably linked to music, in Switzerland, Europe and UK. He holds a MSc (Mgt) from Boston University and graduated from the Hotel Management School of Lausanne.

Sebastian Dovey
Founder
The Courageous Ideas Partnership
Sebastian Dovey is an entrepreneur, thought leader and board director in the fields of global wealth management, consumer insight, technology, scale-up companies and business management. Seb was the co-founder in 1998 of Scorpio Partnership, an award-winning global management consultancy and insight data business. This was acquired by Aon PLC in 2014. Seb is currently Chairman of F2 Strategy, and holds non-executive board roles at FiComm, Entrepreneurs Investment Office, and Angel Academe Nominee. He also holds advisory board seats at Moneyhub, Align 17 and Silver Lane. Separately, Seb is the Chairman of the Global Client Experience Innovation Committee for a major international bank and advises two sizeable financial families on their strategic growth for their investment offices.
Seb's expertise spans 25 years of developing high-impact commercial strategies for private banks, global banks, asset managers, family offices, technology firms, service providers, aggregators and start-up initiatives. Seb is the 2018 winner of the Wealth Briefing Thought Leader of the Year award and he is Thought Leader-In-Residence for Fitch Learning worldwide. He is a regular commentator on the wealth management industry in the press and at conferences and academies, and has chaired and presented leading industry events in Asia, Europe and the United States. He has been a lecturer at The Swiss Finance Institute (formerly the Swiss Banking School) for its executive MBA programme. He serves as board member of the London School of Economics Generate initiative focused on entrepreneurship in the social sciences and is on the editorial board of WealthBriefing.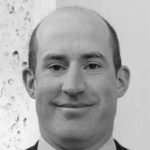 Matthew Drummond-Smith
Associate Director and Head of Operations
Bordier UK
After graduating from the University of Bristol in 2004 with an honours degree in Classics, Matthew joined Bordier UK within the operations team. Matthew is an associate Director of Bordier UK and head of Operations, where he has overall responsibility for the company's operations, including dealing and CASS. Matthew is a Chartered Member of the CISI and holds both the Investment Operations Certificate (IOC) and Investment Management Certificate (IMC).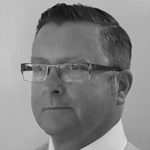 Steve Dyson
Director
Investment & Wealth Management Consultants
Steve is a founding director of Investment & Wealth Management Consultants. He has over 30 years experience in the financial services industry and has held senior positions in the wealth management sector as operations director for Schroders Private Bank, and head of product development for State Street's wealth manager services division. In addition, Steve has worked at The Bank of New York where he managed their enterprise level global banking relationships and at Citisoft Consultants where he was head of European business development. Steve brings a unique insight into industry trends and challenges given his senior roles within wealth management, investment operations, outsourcing and consulting.

James Fleming
Chief Executive Officer
Sandaire
James is an experienced Chief Executive and a leader of businesses focused on Private Wealth Management and broader financial services.
James has over 30 years of experience of advising families with significant wealth both in the UK and internationally. James joined Sandaire in 2017 from Arbuthnot Latham & Co. Private Bank where he was Chief Executive and latterly Vice Chairman. James led the transformation of the business, adding an extensive range of expertise and services, which enabled Arbuthnot Latham & Co. to become a leading Private Bank in the UK.
James started his career at Hambros Bank and moved from the role of Managing Director of SG Hambros (UK) in 2002 to the private bank, Coutts & Co., where he headed the International Division including responsibility for the Bank's offices in the Crown Dependencies, Monaco and the Middle East.
James is actively involved in speaking engagements across the sector.  He plays a crucial role in Sandaire's communications strategy, positioning Sandaire as an expert in the industry and educating individuals about the evolving nature of family offices.

Mark Hussein
Chief Executive Officer, HSBC Life (UK) and Head of UK Insurance
HSBC Bank
Mark Hussein was appointed CEO, HSBC Life (UK), and Head of UK Insurance in November 2015. Prior to that Mark was appointed to spearhead the strategy for global commercial insurance and investments in 2011. Mark left the group in 2007 to join Kleinwort Benson as head of private wealth management UK and the Channel Islands. He was a member of the Kleinwort Benson group regional executive committee and sat on the board of Kleinwort Benson Trustees. Mark's responsibilities included the expansion and strategic development of the organisation's private wealth management business from its London hub and network of regional offices. Mark also had responsibility for the international PWM and private fiduciary business. Prior to joining Kleinwort Benson, Mark spent 13 years with the HSBC Group.

Penny Lovell
CEO Private Investment Office
Sanlam
Penny has more than 20 years experience advising private clients, families and charities and joined Sanlam to develop their high net worth and family office offering in September 2017. Prior to this she held various executive roles in wealth management. At Close Brothers she was head of private client and responsible for marketing and distribution across the various business channels. Before that she was managing director at Rothschild. Penny was also head of business development and marketing at Fleming Family & Partners where she also covered philanthropy and financial education. Penny also sits on the boards of Pennies, The Digital Charity Box, Prism the Gift Fund and the development board for Park Theatre.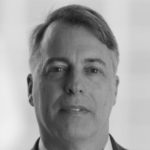 Keith MacDonald
Head of Wealth Management
EY
Keith MacDonald is a partner in EY's global financial services practice where his responsibilities include their services to wealth managers and private banks. He has led a wide range of strategic and transformational programmes across the industry, UK and internationally. He leads EY's development and thought leadership in the wealth management and private banking sector, and is a regular contributor to conferences and publications.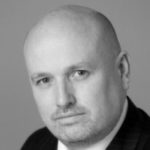 Robert Macro 
Head of Private Client
Druces
Robert Macro is head of Druces' international wealth and fiduciary practice and also leads the firm's Family office team. He has significant experience with UK and international tax planning, trust matters, probates, tax disclosures and disputes for banks, high net worth individuals, trustees, international companies, UK collection societies and partnerships. Robert specialises in complex tax planning for international and domestic clients. He is highly recommended for his specialist knowledge in restructuring business assets and optimising investments into real estate and new technology worldwide. Over the past 16 years Robert has been involved in a number of notable matters successfully assisting clients caught up in the HSBC data theft in Switzerland and dealing with issues for fiduciaries drawn into litigation with a new government of a Middle Eastern state following the Arab Spring. He has also pioneered the successful use of various tax reliefs with claims for the remittance basis of taxation.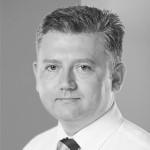 Glenn Murphy
Chief Operating Officer
Stonehage Fleming Group
Glenn is Chief Operating Officer for Stonehage Fleming Investment Management, where he delivers improved business target operating models.  Glenn's role includes delivering strategic operating and technology platforms to enable the business to offer robust solutions and improved processes for the benefit of clients.
Glenn is an experienced financial services and technology executive, with over 20 years of leadership experience in a wide variety of positions, having worked in lead roles for Schroders, Cazenove Capital, London & Capital and Rathbones. He is an active member of the Chartered Institute of Securities & Investments and CFA UK.  Glenn holds a Bachelor of Science degree, having studied Applied Physics and Computer Science.  He is Investment Management certified (IMC) and qualified in Investment Operations (IOC).  Glenn is also a non-executive director for a number of UCITS funds.
Glenn regularly attends and speaks at industry events, panels and has written over 30 articles on the areas of innovation in banking and investment management.  Outside of industry Glenn is a qualified coach, a member of Mensa and also has his own charitable foundation focused on supporting new charity start-ups and directed philanthropy.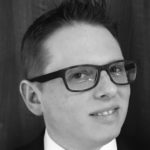 Adam Sorrin
Head of Data & Access Management
RBS Private Banking
With more than 20 years experience in the private banking industry, Adam has held positions across back office, front office, risk, change and technol­ogy. Adam's delivery record includes regulatory-compliant solutions, business process optimisation, wholesale re-platforming activities, as well as a number of years leading CRM enhancement initiatives. Leveraging experience in the modelling, migration and ongoing management of customer data, Adam's current role sees him lead the delivery of strategic data management projects, ensuring a golden source of clean, current, customer information - driving efficiency, mitigating risk, and providing the foundation for deeper and more mean­ingful customer insights.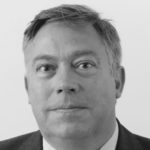 Matthew Spencer
Head of Business Development and Marketing
Close Brothers Asset Management
Matthew is a highly effective leader of business development teams with unique experience of managing external and internal growth strategies across brands nationally and internationally. He is managing director, head of business development and marketing at Close Brothers and a member of the management committee. He has extensive experience at executive level developing and implementing strategy whilst personally leading new business growth. Matthew has previously held senior positions at Deutsche Bank, Coutts and Credit Suisse.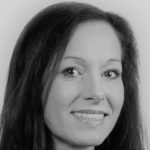 Wendy Spires
Head of Research
ClearView Financial Media
Wendy has been a wealth management journalist, researcher and consultant for a decade, covering a huge range of international markets and sub-sectors over that time. Known as a technology and communications specialist, she has written an array of in-depth reports on issues affecting private banks and wealth managers, ranging from compliance and innovation trends through to client experience, branding and marketing strategies. As well as speaking at conferences in both the UK and abroad, Wendy also regularly consults for wealth and asset managers, including carrying out research projects among end H/UHNW clients for both internal and external purposes.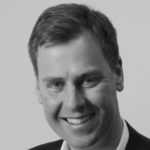 Mike Toole
Chief Operating Officer
Artorius Wealth
Mike is group chief operating officer and one of the founders of Artorius, a wealth manager that has shown strong growth since its inception in 2014. Operating from the UK and Switzerland and covering Europe and the Middle East, Mike has been the architect behind a model that delivers a multi-jurisdictional client-centric wealth-planning proposition underpinned by a strong governance infrastructure. Mike was previously a partner at accountancy firms RSM and Baker Tilly, where he was group operations director for the financial management and investment businesses. Prior to this he years' experience in financial services and banking with KPMG, Santander and UK mutual societies. He also helped found a Saudi family office and managed a substantial private equity portfolio.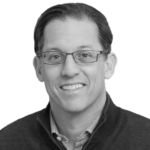 William Trout
Head of Wealth Management
Celent, a division of Oliver Wyman
William Trout is an industry thought leader on North American technology strategy and innovation in the wealth and asset management industries, with particular expertise on platform technology, portfolio management, analysis and optimization tools; data capture, storage and analytics; and robotic process automation and AI. Prior to joining Celent, William was head of product and segment development for affluent clients at BBVA USA. He holds an AB from Harvard College.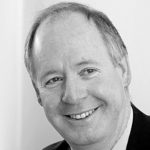 Bruce Weatherill
Chief Executive
Weatherill Consulting
Bruce is a chartered accountant with over 37 years financial services experience, previously a partner in PwC, latterly as Global leader of their Wealth Management practice and the key driver of their bi-annual Wealth Management Report. Bruce is now CEO of Weatherill Consulting providing advice on client centricity and wider strategic matters to wealth managers. He is the author of The Value of Trust: the quest by Wealth Managers for Trusted Advisor status and a number of other thought leadership reports. Bruce is chairman of ClearView Financial Media and a non-executive of a number of companies including Fidelity Holdings UK, The Wisdom Council, ComPeer, JDX Consulting and Ten Group.

Emma Wheeler
Director, Client Strategy Office
UBS Global Wealth Management
Emma Wheeler is a Director with responsibility for female client strategy at UBS Global Wealth Management. She is an experienced communications, marketing and business development
strategist with a demonstrated history of working with global brands, particularly around change management within professional services businesses. At UBS she is responsible for the banks focus on women and their unique financial needs. Before joining UBS Global Wealth Management in early2018, Emma was head of content for a global private wealth law firm where she led the firms content strategy and approach to thought leadership.
She is a graduate of London University, with a degree in English and Classics, a mother of two children and has a passion for skiing, horse-riding, the Arts and culture.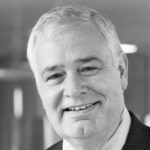 Ian Woodhouse
Head of Strategy and Change
Orbium
With over 25 years of experience, Ian is a recognised expert in private banking and wealth management business and technology improvement. He has multiple project experiences across business, operational, technology and digital issues. He is also an influential thought leader providing insights on relevant industry topics through speaking at key industry conferences and is the author of several articles.
Iain leads Orbium' s Wealth Management C -level Survey which provides valuable insights from European and Asian executives on how their current and future business and technology models will evolve. He also serves on the editorial advisory boards of leading wealth publications. He has been a judge for the WealthBriefing European awards. Prior to joining Orbium, Ian has held senior roles with PwC , EY and IBM.
About our Sponsors
Gold Sponsors
Category Sponsors
smartKYC takes a name (of an individual or a company) and transforms it into all possible variants and transliterations across multiple languages and cultures. It then searches for the resulting set of names across all desired sources (e.g. Google/Bing, LexisNexis/Factiva, Dow Jones, other watch lists, company registries, social media).
Intelligent tools allow to calibrate the desired precision and recall across sources and to eliminate false positives and duplicates. Using semantic technology, the system scans both structured and unstructured results for red flag and assembles a comprehensive report that covers items such as political exposure, close associates, shareholders/directors, adverse media, legal issues, sources of wealth and corporate affiliations. Some of the languages supported for both name matching and red flag identification are: English, French, Russian, Arabic, Chinese, German.
The company is based in London but operates worldwide.
Venue
DeVere Connaught Rooms
Address: 61-65 Great Queen St, Holborn, London, WC2B 5DA
Charity
---
Here is a selection of some of our global charity partners that we supported through our previous awards programs.