Overview
A warm welcome to the Eighth Annual Family Wealth Report Awards 2021.
Award Categories
The Family Wealth Report Awards categories are focused around three main areas:
Experts (individuals and teams)

Products

Services for wealth managers and clients/institutions of all sizes and types
We have updated the categories for 2021.
A full list of this year's categories is available to download here.
Judging Process
As always, independence, integrity and genuine insight are the watchwords of the judging process.
In 2021 there are more than thirty judges coming from family offices, private banks, trusted advisers, consultants and other service providers each of whom has in-depth knowledge and a broad experience.
The deadline to receive your submissions is 23 October 2020, when the judging process begins.
Every submission is carefully reviewed to ensure the best companies and individuals are selected as winners in each category, whilst commercially sensitive information is kept confidential. Conflicts of interest are avoided at all times.
Our judges give their top tips for a standout submission. Read our article here and watch the video below (click on the image) to hear their responses.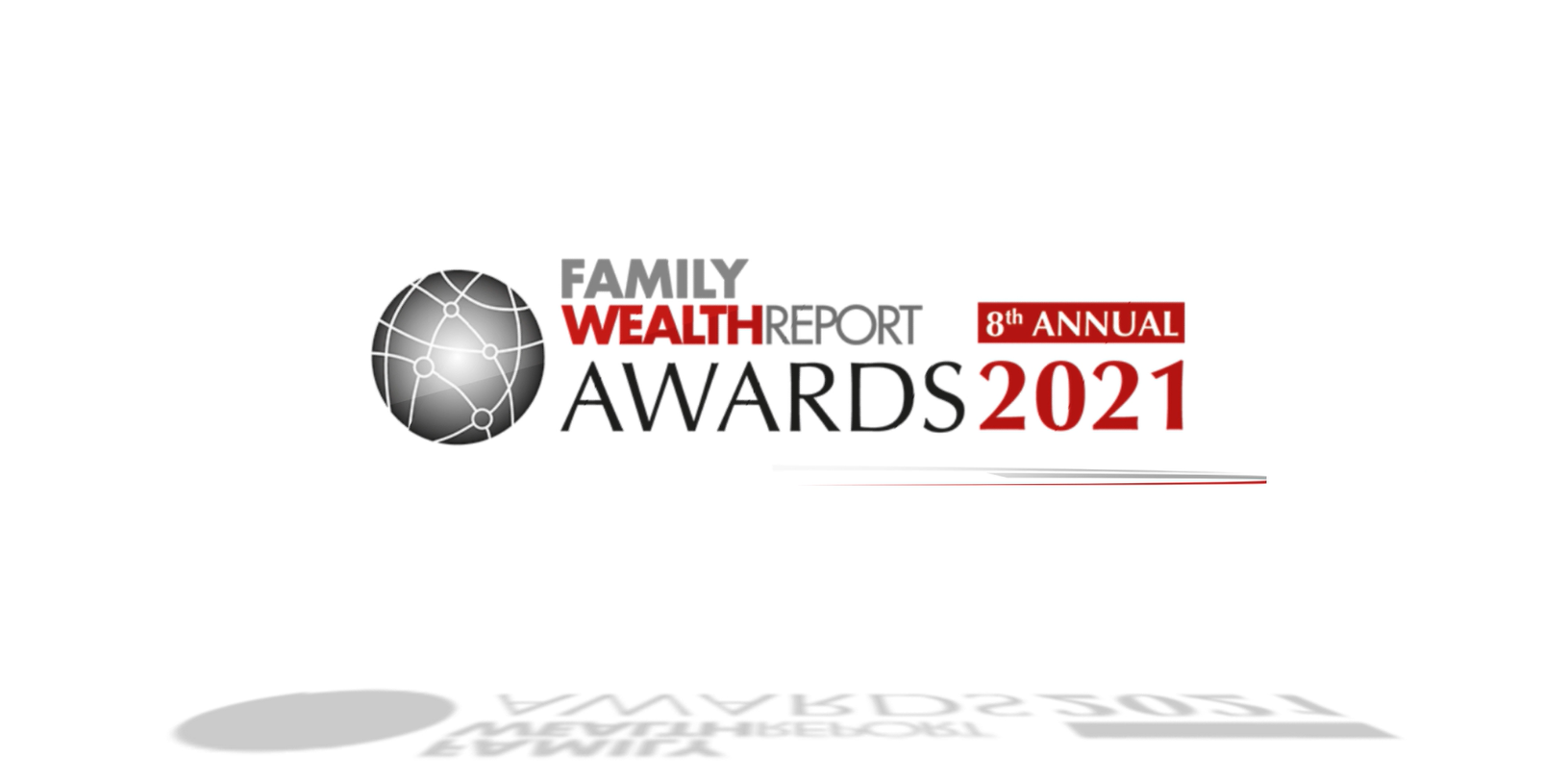 Winners Notification Process and Marketing Your Success
Winning a Family Wealth Report Award sets organizations and individuals apart from their peers and is a tangible demonstration that they have something special to offer. It rewards achievement and showcases top-class performance, innovation and distinction. They are also tangible demonstrations of the sustainability and robustness of your organization.
Winners and finalists will be given advance notification for their success, allowing time to prepare their marketing messaging around the promotion of their achievement before the public announcement in 2021. Family Wealth Report – as the leading voice of the family office community – will work with the winners to optimize their success by offering a range of marketing collateral.
How to enter
Fill in the online form link with your details
Select the categories you wish to enter
Press submit
Once the form is submitted, you will automatically receive a confirmation email with a link to download the nomination form. Please follow the submission guidelines in the confirmation email and complete your submissions by the 23 October 2020.
For any questions, please contact theodora.viney@clearviewpublishing.com
For sponsorship, please contact adriana.zalucka@clearviewpublishing.com
Key Dates
Key dates for the diary
Nominations Open – June 11, 2020
Nominations Close – October 23, 2020 (at Midnight ET)
Finalist Notification – December 7, 2020
Public Announcement of Finalists – 1st week of February 2021
Public Announcement of the Winners – May 6, 2021
Judges
As always, independence, integrity and genuine insight are the watchwords of the judging process. The Family Wealth Report Awards 2021 Judging Panel consists of thirty judges coming from family offices, private banks, trusted advisers, consultants and other service providers each of whom has in-depth wealth management knowledge and experience. 
The judging process will be organised in a way so as to avoid conflicts of interest.  No judge will be asked to review a submission from a competitive organisation.
Judging Panel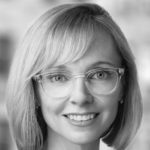 Amanda Anderson
Chief Administrative Officer
Ascent Private Capital Management of U.S. Bank
With more than 20 years' experience in the financial sector, Amanda manages products and services tailored to the needs of ultra-high net worth families. She has responsibility for operational support and delivery, regional and national coordination, and management reporting. Her role further includes matrix supervision of all managing directors of client experience and specialized fiduciary services with the goal of achieving exemplary execution on behalf of Ascent's clients. Amanda's favorite quote from the writer and poet Maya Angelou informs her approach to client service: "People will forget what you said, people will forget what you did, but people will never forget how you made them feel." Her aim is "to create an environment where clients are delighted and feel valued."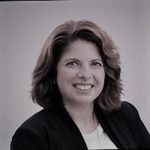 Patti Boyle
Entrepreneur, Educator, Consultant
Leading results-driven strategic planning for growth-focused organizations, Patti operates two distinct yet compatible consultancies. As Founder and President of Boyle Consulting Group, she applies her expertise in developing brand positioning, mission/vision/values and digital marketing to private equity-owned businesses, including those in WealthTech and FinTech.  Following an early career in global marketing agencies, such as JWT and FCB, Patti led SEI Investments' UK-based Marketing Team for Private Banking.
Patti is also CEO of an early-stage venture, Sapience Leadership, affiliated with The University of Pennsylvania.  In this role, Patti works with a team of inspiring educational leaders in the areas of Educational Equity, Diversity & Inclusion and Executive Coaching.  Applying business principles and leadership experience to Education brings a unique balance to Patti's work and has resulted in dynamic growth for both of her client communities. She has been active with the FWR Awards, since its inception in 2013.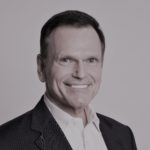 Buzz Bray
Principal
Bray Executive Search
Buzz Bray founded RMG Associates in 2005, and transitioned to Bray Executive Search in 2019.   Buzz is one of the leading recruiters in the family wealth industry, focusing on wealth management serving families with significant multi-generational wealth.  His recruiting network includes family offices as well as ultra-affluent wealth advisory, and he has had the privilege of being a trusted consultant with leading industry talent in their career considerations and transitions.  Buzz has working knowledge and relationships with executive leadership of many leading firms, and has consistently been a productive resource in connecting top talent with opportunity.

Tom Burroughes
Group Editor
ClearView Financial Media
Tom Burroughes is group editor of ClearView Financial Media, publisher of WealthBriefing, WealthBriefingAsia and Family Wealth Report. Tom has worked at ClearView since 2008, reporting on news stories, interviewing industry leaders, writing features and comment pieces, and has spoken at conferences in London, Guernsey and Vienna, among other locations. He has discussed the industry's issues on Reuters television and the BBC. Previously, Tom was wealth management editor of The Business, the weekly UK magazine run by the Telegraph Group, from 2007 to 2008. Before that, he was a correspondent in various roles at Reuters, the global newswire. Between 1994 and 2000, he was a reporter for Market News International, a New York-headquartered newswire.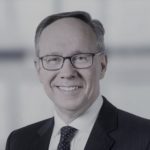 Joe Calabrese
National Head of Wealth Advisory Services
Key Private Bank
Joe Calabrese is an Executive Vice President at Key Private Bank, where he serves as National Head of Wealth Advisory Services. He is responsible for overseeing the development, integrated delivery, and strategic development of a full range of financial planning, investment, fiduciary and banking capabilities for Key's private and institutional clients. Joe has 25 years of experience in the financial services industry. He joined Key in 2016, and lends his knowledge and expertise to affluent individuals, families, business owners, and institutions. Before joining Key, he held a wide range of executive roles including President and CEO of Geller Family Office Services, a New York based RIA and multi-family office; and President of Harris myCFO, which focused on serving clients with a net worth in excess of $100 million. Joe graduated from McGill University in Montreal, Canada with a joint honors degree in Economics and Finance and also holds a Chartered Accountant designation. Joe is past President of the Goodman Theatre Board of Trustees in Chicago and also served as Chairman of the board of overseers for Lewis College of Human Sciences of the Illinois Institute of Technology. Joe also actively serves on the advisory board of the Gaples Institute for Integrative Cardiology.

Jon Carroll
Managing Director, Private Client Services, Family Office Advisory
EY
Jon Carroll is an managing director in the Ernst & Young US Americas Family Office Advisory practice. His primary focus is advising family members, family business owners, trustees, and family office executives on how to grow and govern their single-family office. Jon has extensive experience advising families on the set-up and structure of their family office, strategic planning and implementation, leading practices, business and operational risk assess¬ment, and family office systems and technology search, selection, implementation and integration. Jon has over 26 years experience serving UHNW families, including seven years working in a family office as chief operating officer. Before joining Ernst & Young, Jon was president and CEO of Family Office Metrics.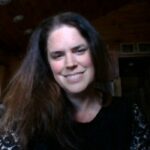 Theresa Clarkson
Solutions Architect
InfoGrate
In her current role, Theresa oversees and manages the implementation of everything from workflows and SharePoint to accounting migrations. Prior to joining InfoGrate Wealth, she worked for Market Street where her responsibilities focused on cyber-security, complying with New York State Department of Financial Services regulations, and strategic efficiencies through technological enhancements.  Previously, Theresa worked for CRB Consulting Engineers as their Corporate Applications Manager, leading the support team for all major corporate applications, including accounting, intranet, secured client portals and website. Theresa holds a B.A. and M.S. from Elmira College in Information Technology Management, and is currently an adjunct instructor there teaching Information Technology in their business management program. She holds a Microsoft Certification in VB.net programming and an executive certification in negotiation through Notre Dame University.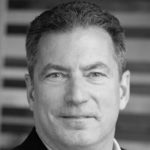 Michael Cole
Michael is an industry veteran with more than 25 years of experience building successful wealth management firms. Most recently, Michael served as the CEO of Cresset Asset Management, an SEC Registered Investment Advisor. Cresset offers individuals and families access to a comprehensive suite of family office services, personalized wealth management, investment advisory, planning, access to third-party and direct private investments and advanced technology and reporting solutions. Before joining Cresset, Cole was founder and president of Ascent Private Capital Management of U.S. Bank, an award-winning multi-family office. Prior successes include head of Wells Fargo Family Wealth, now called Abbot Downing, and President of Merrill Lynch Trust.Cole is author of the book More Than Money: A Guide to Sustaining Wealth and Preserving the Family. Since its release, the book has consistently been in the top 100 of Amazon's best-selling books in Wealth Management and Financial services.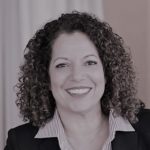 Lisa Featherngill
Head of Legacy and Wealth Planning
Abbot Downing
Lisa and her team of experienced and credentialed professionals provide a comprehensive suite of planning services, including Abbot Downing Clarity and customized financial and wealth transfer planning. Lisa has advised UHNW individuals and multi-generational families for more than 30 years.   She has been quoted in various media regarding tax and estate planning topics including Bloomberg TV, The New York Times and Wall Street Journal. Prior to Wells Fargo, Lisa spent 11 years at Arthur Andersen in Washington, D.C.  She is a CPA (not practicing), Personal Financial Specialist (PFS) and a CFP® professional. As a member of the American Institute of CPAs, Lisa has served on several committees and is currently chair of the Advanced Estate Planning Conference committee.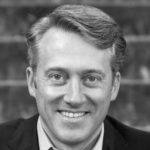 Douglas Fritz
Founder and President
F2 Strategy
The founder of F2 Strategy and former wealth management CTO.  His team of experienced wealth management executives address a widening gap between the expectations of affluent clients and their wealth management experience. The F2 Strategy perspective and experience come from a long history of innovations and transformative technical projects at major financial institutions.  Doug has led teams through transformative initiatives such as robo-advisor integration, paperless client onboarding, digital client engagement and many other areas currently challenging our industry.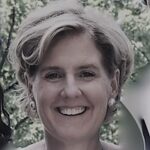 Amy Hart Clyne
Chief Knowledge & Learning Officer
Pitcairn
Amy Hart Clyne has dedicated her career to helping prosperous families fulfil the promise and potential of their legacies and achieve wealth momentum. As Chief Knowledge and Learning Officer, Amy brings more than 25 years of experience in the ultra-wealth space. Located in Pitcairn's New York office, her primary focus is to expand the firm's position as the leader in family learning by building out its proprietary Wealth MomentumÒ family office model. As part of this effort, she is responsible for the creation and development of the Pitcairn Center for Family Legacy—the company's industry think tank intended to provide unique resources, thought leadership, and educational tools to families in transition.

Carol R. Kaufman
Founder and CEO
Pinventory
Carol R. Kaufman consults to HNW families, entrepreneurs and trusted advisors.  Her newly released software venture, Pinventory®, coupled with her consulting service, www.homeinventoryacademy.com, focus on the responding to the need for home inventories, ensuring that important possessions and their supporting information are properly catalogued, securely shareable and easily accessible, anywhere and anytime that information is needed.  Her first software product, InvesTier®, was acquired by SunGard in 2002.  An entrepreneur for over 35 years, Ms. Kaufman's specialties include public speaking, training and software/service-based solutions to organizational problems.  She resides in Hawthorne, NJ and Otis, MA.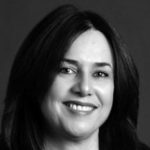 Gemma Leddy
Partner-in-Charge, PKF O'Connor Davies Family Office
PKF O'Connor Davies Family Office
Gemma Leddy, CPA is the founder and Partner-in-Charge of the award-winning PKF O'Connor Davies Family Office practice.  She is also managing director of PKF Funds and Family Office, headquartered in London. Gemma has spent over 30 years working with high profile and ultra-high-net-worth individuals, multi-generational families and family offices. Gemma and her team provide comprehensive financial management and CFO services, accounting and reporting, family investment administration services, tax planning and compliance, lifestyle and transactional support and family advisory services.   Before joining the firm, Gemma was the Chief Financial Officer of a private family office and investment firm and a Partner in a New York City CPA firm and led their Family Office and Business Management Division.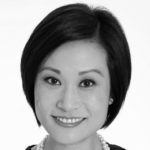 Ida Liu
Head of Citi Private Bank, North America
Citi Private Bank
Ida Liu is the head of Citi Private Bank, North America and a member of the Private Bank Global Leadership Team. In this role, Ida is directly responsible for delivering the Private Bank offering to our key client segments and leads 25 offices across the United States and Canada.
Ida is a World Economic Forum Young Global Leader, member of Committee of 100, member of YPO and has received numerous accolades including 2020 Barron's Top 100 Most Influential Women in Finance, Crain's Forty Under Forty and is a frequent speaker and commentator on Bloomberg, WSJ, MSNBC, Reuters and others.  She is a former Board Member of Wellesley College Alumnae Association, Harvard Kennedy School Women's Leadership Group and Volunteers of America.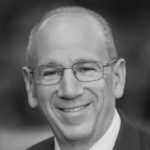 Charles Lowenhaupt
Managing Member
Lowenhaupt & Chasnoff
Charles A. Lowenhaupt is a recognized leader in managing wealth for ultra-high net worth families. He is also Chairman and CEO of Lowenhaupt Global Advisors. Charles has a Bachelor of Arts degree (cum laude) from Harvard University. He also has a Juris Doctorate (Order of the Coif) from the University of Michigan Law School. He is a member of the Bar of New York and Missouri. Charles is the author of The Wise Inheritor's Guide To Freedom From Wealth, published in 2018. He is also co-author of Freedom From Wealth with Don Trone, published in 2011.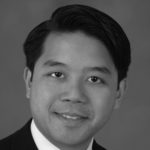 Chris Martinez
Former Managing Director
Oakbrook Solutions
Chris is former managing director of the family office practice at Oakbrook Solutions, a leading family office management consultancy. With over 20 years of operations and technology expertise within the industry, Chris has been a trusted adviser to family offices ranging from startup SFOs, to Forbes 400 families, to multi-billion dollar, multi-generational MFOs. Prior to consulting, Chris held C-level roles with The PrivateBank, Wilmington Trust, Bingham Legg Advisers, and Webster Management Group, leading business growth and transformational change initiatives. Chris is a frequent speaker at family office meetings and conferences and contributor to industry publications, thought leadership reports and white papers.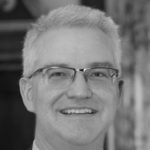 Todd D Mayo
Executive Director
UBS Wealth Management
Todd D Mayo is an executive director, Senior Wealth Strategist, at UBS. Todd works with ultra-high net worth families, helping them to design and implement wealth strategies that reflect their values and goals. He helps families and individuals to create multi-generational structures for managing their wealth, fulfilling their philanthropic visions, and optimizing tax effects. In addition, he is the consulting editor of Private Trust Companies: A Handbook for Advisers (Globe Law and Business, 2020)

James H McLaughlin
Founder and CEO
J H McLaughlin & Co
James "Jamie" McLaughlin founded J. H. McLaughlin & Co., LLC, a management consulting firm focused on strategy and practice management for wealth management and investment advisory firms, private banks, trust companies, single and multi-family offices, in 2010.  He is a co-founder of The UHNW Institute, an independent "think tank" directed at the needs of ultra-high-net-worth families and their advisors.  Previously, he was CEO of Geller Family Office Services, a partner at Convergent Wealth Advisors, the regional president of Mellon Private Wealth Management's New York region, and a financial advisor at Sanford C. Bernstein & Co., Inc.

Rebecca Meyer
Consultant
Relative Solutions
Rebecca is a consultant at Relative Solutions. Along with her colleagues, she helps families enhance the alignment of their business and financial practices with their values.  One of the underpinnings of Relative Solutions is the belief that building family intellectual, emotional and community capital is necessary for the preservation and growth of the family's other assets. 
Prior to joining Relative Solutions, Rebecca spent 15 years in the Family Office industry, most recently as Managing Director at Pitcairn, where she worked closely with the firm's largest families and developed a curriculum for family learning. Rebecca recently completed researching and writing a guidebook for social impact investors in collaboration with the Center for High Impact Philanthropy at the University of Pennsylvania.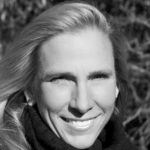 Tania Neild
CTO and Owner
InfoGrate
Dr. Tania Neild runs InfoGrate, an information technology consulting company that supports family offices.  She supports all aspects of their technology from cybersecurity and data integration to vendor selection and performance reporting.  She served as the CTO and COO of Private Client Resources, an aggregation, reconciliation and client performance reporting platform and before that she served as CTO of Envestnet, where she built a separately managed account platform recognized by Forbes in 2001 as "Best of the Web."  Co-founded by Dr. Neild, Envestnet went public in the fall of 2010.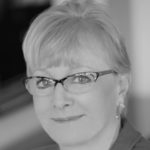 Martha Pomerantz
Partner, Invetsment Portfolio Manager
Evercore Wealth Management
Martha is a partner and portfolio manager at Evercore Wealth Management and the manager of the firm's Minneapolis office. She is a member of the firm's strategic planning committee and the firm's investment decision-making body, the Asset Allocation Committee.
Martha joined Evercore in 2011 with several partners to establish the firm's Midwest office. She previously served as an investment principal and the co-chair of the Investment Committee at Lowry Hill, a wealth management firm in Minneapolis. She earlier worked as a securities analyst for Schroder Wertheim in New York.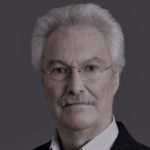 Steve Prostano
Partner, Head of Family Advisory Services
PKF O'Connor Davies
Steve is an innovator and thought leader in the global financial services industry. He has built leading MFOs and asset management firms and has advised industry leaders and UHNW families and family offices for over 30 years. Prior to PKFOD, Steve was the Head of Family Wealth Advisors, the first global MFO in the U.S. and a division of Bank of the West | BNP Paribas, where he served on the Bank's Senior Management Committee. He is also the founder of The UHNW Institute. Steve previously served as the CEO of Silver Bridge, President of Atlantic Trust, President of Chase Global Asset Management and he also held senior positions with Fleet, Mellon Bank, and KPMG.

Elisabeth Préfontaine
Founder
Octonomics
With over 25 years of experience, Elisabeth Préfontaine is among the few who can claim to have traded both physical coupon bonds, and bitcoins. Her professional experience includes online banking, over-the-counter capital markets and investment funds. She is the former Head of Wealth Sales for BlackRock in Canada. Her academic profile includes the CFA, CAIA and MBA designations. Ms. Prefontaine is a free and forward-thinking individual whose bold assertions and confident, no-nonsense stance have branded her as a trailblazer. She is the founder of Octonomics, an independent research and consulting firm dedicated to financial technologies with a focus on the technology of Bitcoin.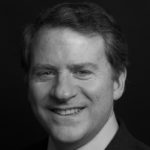 Joseph W Reilly Jr
CEO and Founder
Circulus Group
Mr. Reilly is an investment and strategy consultant to family offices. He was the co-founder and founding president of the Family Office Associa¬tion, a global forum for single family offices that is based in Greenwich, Connecticut. Previously Mr. Reilly helped to start a single family office and foundation in New York where he was an investment manager for five years. He was an energy specialist focused on options and futures trading at Credit Agricole Indosuez in New York prior to that, and started his career at Salomon Smith Barney. Mr. Reilly has spoken on family office issues at many conferences and has been quoted in the Wall Street Journal, The Financial Times, Forbes, Bloomberg, and currently does a monthly interview series with notables in the family office world for Family Wealth Report, where he is on the advisory board.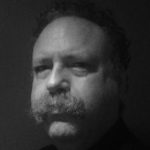 Gregory F. Roll
Co-Founder
Touchpoint
Gregory is a passionate brand strategist who believes that in a crowded, seemingly commoditized investment and wealth management marketplace, there is a great need for innovation; that the ever-increasing sophistication of the ultra-high-net-worth family, their ever-expanding needs and the ever-changing investment environment demand this. He, his partner and their firm are dedicated to creating and evolving the strategies, tactics, and implementations of those who seek to achieve a business imperative: deliberate and sustained growth. Across a career spanning more than two decades exclusively serving the financial services industry, Gregory remains an optimistic agent of change, evangelist of "Show, don't tell" and believer in magic.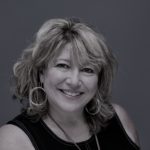 April Rudin
Founder and President
The Rudin Group
The Rudin Group founder April Rudin is a widely acknowledged top marketing strategist for the financial-services and wealth-management sectors. Her firm designs bespoke marketing campaigns for leading wealth-management firms, fintechs, and family offices; campaigns that strengthen brand value and drive client acquisition. Recognized as an IBM "influencer," she is a regularly-featured source of expertise, contributes to Capgemini's World Wealth Report, produces the CFA Institute's annual U.S. outlook, and often speaks about wealth, next-gen, and fintech. She's been published extensively and judges the Family Wealth Report's annual Wealth Management Industry Awards and is a member of their advisory board. Her two sons say she has always been an "influencer".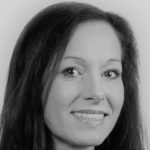 Wendy Spires
Head of Research
ClearView Financial Media
Wendy has been a wealth management journalist, researcher and consultant for a decade, covering a huge range of international markets and sub-sectors over that time. Known as a technology and communications specialist, she has written an array of in-depth reports on issues affecting private banks and wealth managers, ranging from compliance and innovation trends through to client experience, branding and marketing strategies. As well as speaking at conferences in both the UK and abroad, Wendy also regularly consults for wealth and asset managers, including carrying out research projects among end H/UHNW clients for both internal and external purposes.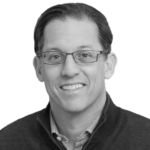 William Trout
Director of Wealth Management
Javelin Strategy & Research
William Trout is a thought leader on North American technology strategy and innovation in the wealth and asset management industries. He has particular expertise on platform automation; portfolio management and optimization tools; data capture, storage and analytics; and robotic process automation and AI. Within the wealth management arena, his interests include financial planning, investment advisory, retail brokerage, and trust. An authority on digital advice delivery, William has been widely quoted in publications such as Bloomberg, CNBC, Financial Times, New York Times, and The Wall Street Journal. He is also a frequent speaker at industry conferences and client gatherings. Currently, William is director of wealth management at Javelin Strategy & Research. Prior to Javelin, William led the wealth management practice at Celent, the research and advisory arm of Oliver Wyman. Previously, he was head of product and segment development for affluent and high net worth customers within BBVA USA, as well as a member of the BBVA Group's global Private Banking management team. William holds an AB from Harvard College.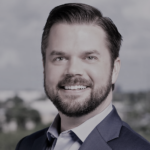 Michael Wagner
Co-Founder and Chief Operating Officer
Omnia Family Wealth
Michael Wagner, CFP® is co-founder and chief operating officer at Omnia Family Wealth. In this position, Michael is responsible for the ongoing operational and business strategy of Omnia, as well as ongoing analysis of each client family relationship and development of Omnia's team. His responsibilities also include participating in the firm's investment committee, where he assists in manager selection, analysis and risk management. Michael works closely with Omnia's clientele and functions as the firm's chief technology officer.
Michael is an avid photographer, and is also heavily involved with the Greater Miami Jewish Federation (GMJF), where he sits on the board of directors and several committees. He is currently serving as Co-chair of the Agency Support Committee, which builds and enhances Federation's relationship with its key local agencies, manages the oversight of each agency, discusses communal trends, and identifies areas of concern. Michael resides in Fort Lauderdale.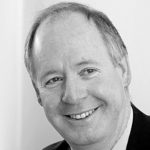 Bruce Weatherill
Chief Executive
Weatherill Consulting
Bruce is a chartered accountant with over 37 years financial services experience, previously a partner in PwC, latterly as Global leader of their Wealth Management practice and the key driver of their bi-annual Wealth Management Report. Bruce is now CEO of Weatherill Consulting providing advice on client centricity and wider strategic matters to wealth managers. He is the author of The Value of Trust: the quest by Wealth Managers for Trusted Advisor status and a number of other thought leadership reports. Bruce is chairman of ClearView Financial Media and a non-executive of a number of companies including Fidelity Holdings UK, The Wisdom Council, ComPeer, JDX Consulting and Ten Group.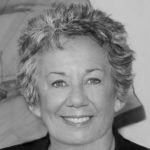 Susan Winer
Co-founder and Chief Operating Officer
Strategic Philanthropy
Susan Winer is a co-founder and Chief Operating Officer of Strategic Philanthropy, Ltd., a global philanthropic advisory firm headquartered in Chicago. Working in partnership with the clients' legal and financial advisors, the firm helps ensure that donors will feel more confident in their charitable giving and know that their philanthropic dollars are effectively spent and generating meaningful outcomes. Prior to establishing Strategic Philanthropy, Ltd., Susan was president of Stratenomics, Inc., working with closely-held and family-owned businesses to find solutions to both market and operating challenges to ensure stable and manageable growth. Earlier in her career, Susan served as Vice President of the Chicago Board of Trade, the first woman in a senior position at the Exchange.

Bill Woodson
Executive Vice President, Head of Wealth Advisory and Family Office Services
Boston Private
Mr. Woodson is Executive Vice President, Head of Wealth Advisory and Family Office Services for Boston Private. He has more than 25 years of experience within financial services and joined Boston Private from Citigroup where he served as head of the Family Office Group for Citi Private Bank in North America. Prior to joining Citi Private Bank, Mr. Woodson held senior private banking and family office positions at Credit Suisse and Merrill Lynch where, among other responsibilities, he ran a multi-family office (MFO) business and managed ultra-high-net-worth and family office clients. Mr. Woodson was also a founding member of myCFO, an integrated wealth management firm started by a number of well-known Silicon Valley technology executives.
Mr. Woodson began his career in a Big Four public accounting firm as a tax professional, where he spent almost a decade providing domestic and international tax advice to ultra-high-net-worth individuals, families and closely-held businesses. He earned a master's degree in accounting from New York University's Leonard N. Stern School of Business and a bachelor's degree in economics from University of California, Irvine.

Michael Zeuner
Managing Partner
WE Family Offices
Having joined WE Family Offices as one of its three managing partners in 2013, Michael Zeuner oversees the firm's US business. A management consultant by training, Michael has considerable experience as a leader in the wealth management industry. This included a leadership position at GenSpring Family Offices, where he was a member of the firm's operating committee and senior executive partner responsible for the firm's local family offices across the US. Before this he was managing director and global head of wealth solutions at JP Morgan Private Bank, having been head of strategy and marketing worldwide at Chase Manhattan Private Bank prior to its merger with JP Morgan in 2002. Michael is also a board member and co-founder of the Institute for the Fiduciary Standard.
Categories
The submissions deadline for the Family Wealth Report Awards 2021 program has closed.
Our program for 2022 will be launched in June 2021. If you would like to be notified, please fill in this form.
Finalists
Please find below our Family Wealth Report Awards 2021 Finalist Announcement (press on the image to play).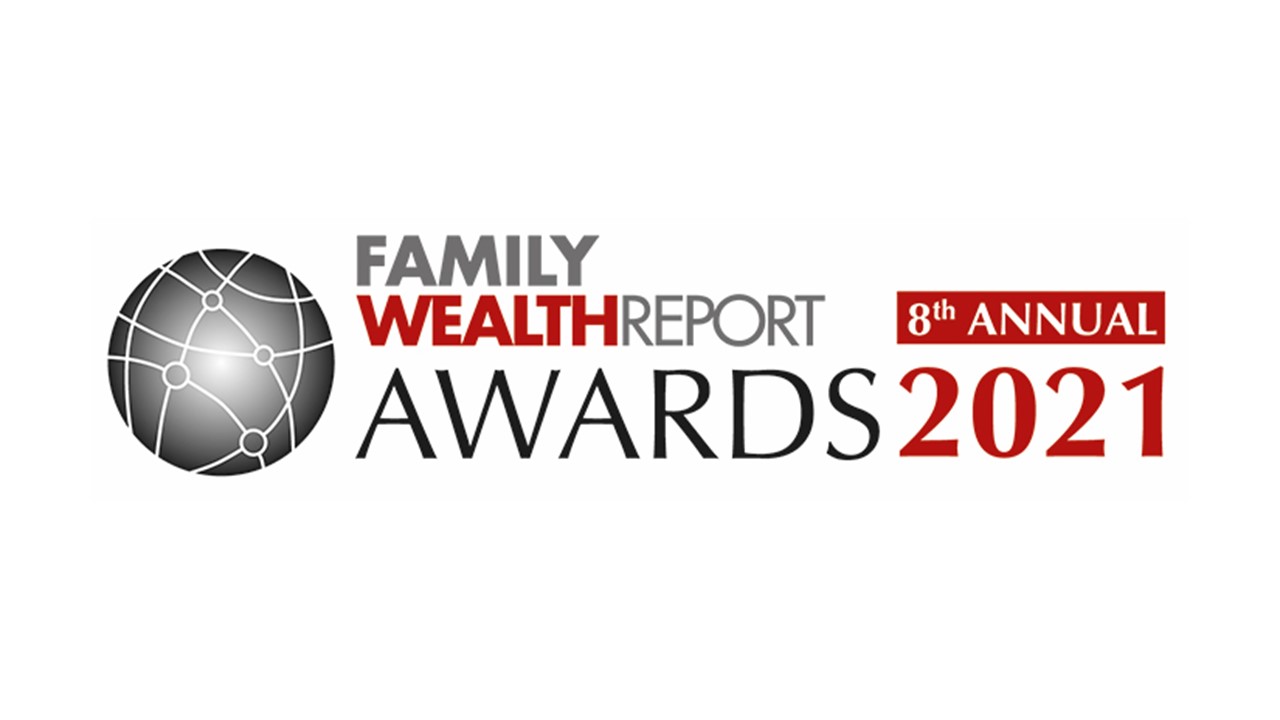 FAMILY OFFICE CATEGORIES
MULTI-FAMILY OFFICE (NEW ENTRANT)
One Day In July
Our Family Office
MULTI-FAMILY OFFICE (up to and including $2.5 billion AuM/AuA)
Delegate Advisors
Keel Point
Keystone Global Partners
Market Street Trust
Northland Wealth Management
Northwood Family Office
MULTI-FAMILY OFFICE ($2.5 billion to $5 billion AuM/AuA)
Burgher Haggard
Camden Capital
Vogel Consulting
WMS Partners
MULTI-FAMILY OFFICE ($5 billion to $10 billion AuM/AuA)
AdvicePeriod
Gresham Partners
Pitcairn
TAG Associates
Tolleson Wealth Management
MULTI-FAMILY OFFICE ($10 billion to $15 billion AuM/AuA)
Aspiriant
Evercore Wealth Management
JDJ Family Office Services
Key Family Wealth
WE Family Offices
MULTI-FAMILY OFFICE ($15 billion AuM/AuA and above)
Bessemer Trust
CIBC Private Wealth Management
Pathstone
Tiedemann Advisors
MULTI-FAMILY OFFICE (client initiative)
Ascent Private Capital Management
Hawthorn
Omnia Family Wealth
Pathstone
Pitcairn
The Family Office at Synovus
BANKING CATEGORIES
CREDIT SOLUTION
Blender
Citco
Tolleson Wealth Management
NATIONAL BANK
Ascent Private Capital Management
CIBC Private Wealth Management
Citi Private Bank
First Republic
REGIONAL BANK
Boston Private
Fifth Third Private Bank
Key Private Bank
SunTrust Private Wealth
INVESTMENT & ASSET MANAGEMENT CATEGORIES
ALTERNATIVE ASSET MANAGER
Bailard
Capital Dynamics
CIBC Private Wealth Management
Citi Private Bank
Cresset
The Family Office at Synovus
ASSET MANAGEMENT FIRM SERVING FOs and PBs
Brown Advisory
Capital Counsel
OUTSOURCED CIO
Fiduciary Trust International
Glenmede
Key Family Wealth
Pathstone
Tiedemann Advisors
PRIVATE CLIENT INVESTMENT PLATFORM
Bessemer Trust
Capital Generation Partners
CIBC Private Wealth Management
Evercore
Proteus
RESPONSIBLE INVESTING/ESG/IMPACT INVESTING – Advisory
Fiduciary Trust International
Glenmede
Pathstone
RBC Wealth Management
Tiedemann Advisors
WE Family Offices
RESPONSIBLE INVESTING/ESG/IMPACT INVESTING – Product
280 CapMarkets
Envestnet
Sonen Capital
CONSULTANTS TO PRIVATE CLIENT CATEGORIES
FAMILY OFFICE MANAGEMENT CONSULTANCY
Mack International
PKF O'Connor Davies 
WE Family Offices
FAMILY WEALTH COUNSELLING
Citi Private Bank
Hawthorn
Legacy Capitals
SunTrust Private Wealth
Wells Fargo
PHILANTHROPY ADVICE
Foundation Source
Strategic Philanthropy
The Family Office at Synovus
Walker Philanthropic Consulting
SOLUTIONS FOR "INTERNATIONAL AMERICANS"
Berdon
Black Bag
Reyl Overseas
PRIVATE CLIENT (LEGAL & FIDUCIARY) CATEGORIES
ACCOUNTANCY ADVISOR
Anchin Block Anchin
PKF O'Connor Davies
FIDUCIARY OR TRUST SERVICES
Ascent Private Capital Management
Fifth Third Private Bank
Glenmede
Pitcairn
The Family Office at Synovus
Tolleson Wealth Management
LEGAL TEAM OF THE YEAR
Day Pitney
Dentons
Handler Thayer
Neal Gerber Eisenberg
TAX ADVISOR
Anchin Block Anchin
Foundation Source
PKF O'Connor Davies
Vogel Consulting
WEALTH PLANNING
Bessemer Trust
Commerce Trust Company
Glenmede
Gresham Partners
RBC Wealth Management
TECHNOLOGY VENDORS CATEGORIES
ACCOUNTING
Asset Vantage
Burgher Haggard
FundCount
SEI Family Office Services
SS&C
BILL PAY
Bill.com
Citco
Plumb Bill Pay
SEI Family Office Services
CLIENT COMMUNICATIONS (EXCL. REPORTING)
Black Diamond Wealth Platform
Copytalk
InvestCloud
Riskalyze
Summitas
Trusted Family
COMPLIANCE
Foreside
Riskalyze
The E-Valuator
CONSOLIDATED REPORTING
Addepar
Envestnet Tamarac
InvestCloud
InvestSuite
Masttro
Mirador
CRM SYSTEM
Backstop Solutions
Envestnet Tamarac
InvestCloud
Redtail Technology
WealthHub
INNOVATIVE CLIENT SOLUTION
Advicent
Black Diamond Wealth Platform
DCS
FIS
Foreside
Investedge
Masttro
Summitas
Orion
ONBOARDING
Advyzon
Asset Vantage
Canoe Intelligence
InvestCloud
OUTSOURCING/BUSINESS PROCESS OUTSOURCING
Archer
Burgher Haggard
Canoe Intelligence
Citco
Envestnet
FIS
PKF O'Connor Davies
SEI Investments
SS&C Advent
Tru Independance
PORTFOLIO MANAGEMENT
Asset Vantage
Backstop Solutions
Black Diamond Wealth Platform
Charles River Development
Envestnet Tamarac
Finlight
Solovis
TECHONOLY CATEGORIES (INHOUSE & ADVISORS)
CUSTOMER FACING DIGITAL PLATFORM
Advyzon
EstateSpace
Pure
SS&C
IMPLEMENTATION OF A TECH SOLUTION/BEST TECH STACK
Bank of America
Fiduciary Trust International
Robertson Stephens
SEI Investments
INNOVATIVE CLIENT SOLUTION
Carson Group
Cornerstone Family Office
Keebeck Wealth Management 
MaxMyInterest
RBC Wealth Management
INSURANCE CATEGORIES
INSURANCE BROKERAGE PROVIDER
INSURANCE UNDERWRITER
Alliant Private Client
Lockton Private Risk Solutions
SPECIALIST WEALTH MANAGEMENT CATEGORIES
ART & PRIVATE COLLECTIONS
Bank of America
Citi Private Bank
JDJ Family Office Services
Ronald Varney Fine Art Advisors
CONCIERGE/SPECIALIST SERVICE FIRM
Black Bag
Cornerstone Family Office
JDJ Family Office Services
Theia Senior Solutions
CYBER SECURITY
HEALTHCARE SERVICES
Better Health Advisors
Black Bag
Theia Senior Solutions
MARKETING OR PR CAMPAIGN
Aspiriant
Cerity Partners
Fiduciary Trust Company
Hightower Advisors
The Rudin Group
PRIVATE TRAVEL
PROPERTY & HOUSEHOLD
JDJ Family Office Services
Plumb Bill Pay
Tapestry
LEADERSHIP CATEGORIES
DIVERSITY IN WEALTH MANAGEMENT (Company)
BMO Family Office
Carson Group
Citi Private Bank
Financial Freedom Wealth Management Group – Julia Carlson
LEADING INDIVIDUAL (MFO)
Advice Period – Steve Lockshin
BMO Family Office – Darrel Hackett
Evercore – Chris Zander
Pathstone – Matthew Fleissig
Pitcairn – Amy Hart Clyne
SEI Investments – Karim Ouazzi
TAG Associates – Jonathan Bergman
LEADING INDIVIDUAL (Service product provider)
CIBC Private Wealth Management – H. Scott Caven
Envestnet – Tony Leal
Mack International – Linda C. Mack
Trusted Family – Edouard Thijssen
OUTSTANDING CONTRIBUTION TO WEALTH MANAGEMENT THOUGHT LEADERSHIP (Company)
AON Client Insight
Ascent Private Capital Management
Aspiriant
Bessemer Trust
Boston Private
CIBC Private Wealth Management
Fiduciary Trust Company
Tiedemann Advisors
OUTSTANDING CONTRIBUTION TO WEALTH MANAGEMENT THOUGHT LEADERSHIP (Individual)
Cresset – Jack Ablin
Evercore – John Appruzese
James Grubman and Dennis Jaffe
Keel Point – Steven Skancke
Tamarind Partners – Kirby Rosplock
WOMEN IN WEALTH MANAGEMENT (Company)
Glenmede
SunTrust Private Wealth
WOMEN IN WEALTH MANAGEMENT (Individual)
CIBC Private Wealth Management – Frances Boatwright
Cresset – Barbara Young
Innovest – Wendy Dominguez
Pitcairn – Amy Hart Clyne
Tegra118 – Cheryl Nash
Vogel Consulting – Rhona Vogel
About our Sponsors
Category Sponsors
Bray Executive Search (formerly RMG Associates) is the leading executive recruiting service for wealth management focusing on family clients of significant wealth. We are national recruiters working exclusively in UHNW/HNW family wealth advisory with offices in Seattle and Philadelphia.
Bray Executive Search is proud to have some of the industry's most distinguished family wealth management firms as our clients and have had the privilege to advise some of the top talent in the industry on their career transitions.
Founded by April Rudin in 2008 at the height of the financial crisis, the Rudin Group is a full-service marketing agency operating at the intersection of wealth management, next-gen and fintech. The firm was founded on the premise that wealth management firms need relevant and differentiated marketing in order to break through and succeed with their clients and prospects. The Rudin Group was brought into being to deliver on those essential qualities. The firm specializes in creating marketing campaigns and solutions for multi-family offices, wealth management firms, RIAs, hedge funds, private banks, private equity groups and other financial services firms who want to be visible in the UHNW/HNW space. The Rudin Group has expertise in multi-generational strategy, messaging and customized programs including compliant content creation, social/digital media, public relations and virtual events. The firm has deep expertise in maximizing visibility and industry thought leadership for firms and individual executives with UHNW/HNW clients and prospects and UHNW/HNW lead generation.
Charity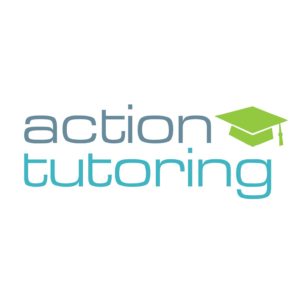 We are an education charity supporting pupils from disadvantaged backgrounds to achieve a meaningful level of academic attainment, helping them to progress to further education, employment or training.

Cure Alzheimer's Fund was established in 2004 to fund targeted research with the highest probability of slowing, stopping or reversing Alzheimer's disease through venture based philanthropy. All organizational expenses are paid for by the Founders and Board, allowing all other contributions to be applied directly to Alzheimer's Disease research. Our foundational research is focused on identifying all the genes and gene mutations that are linked to Alzheimer's Disease.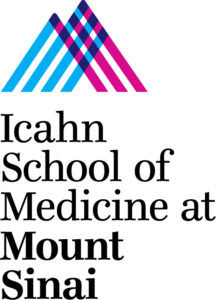 Our values are deeply ingrained in the School. When they opened the school's doors in 1968, our founding trustees envisioned a new and progressive institution, embedded within the real-world environment of a working hospital. They called for the levels of passion, inquiry, dedication, knowledge, leadership, and innovation for which the School is renowned.
Today, we train nearly 2,000 students and postdoctoral fellows each year, with several thousand faculty members in numerous clinical and basic science departments, multidisciplinary institutes and centers. Our NIH funding is among the highest nationwide. We have built inspirational leadership, a comprehensive infrastructure, strategic affiliates, and a solid support system, as we train health care leaders for the 21st century amid the vibrant and diverse city of New York.
Frequently Asked Questions
Q) Do I/my firm need to be a subscriber to Family Wealth Report?
A) No, this program is open to all relevant firms.
Q) Is there any upfront cost to enter?
A) No, there is no upfront cost to enter, but you will be offered to acquire a winner's package should you be successful. This includes the option of tickets to attend the gala dinner if it can take place. It is our intent to hold an awards ceremony and we will ensure that the then prevailing covid-19 regulations are observed to make it a safe and special event.
Q) Is the process open to firms that are not active within the North America region?
A) The judges will only consider submissions from firms that are active in the region. Please see here an overview of our global awards programmes.
Q) How do you ensure that the judging process is independent and impartial?
A) We have five judging teams responsible for judging a number of categories. The judging will be a two-stage process. First, the judges will each review and score the submissions . Then, they will discuss the overall scores within their judging teams.
Q) Can you assure me that any details that I submit will be treated with confidentiality.
A) We collect your details and only share submissions with the judges' team responsible for judging those particular categories. We ensure that there is no conflict of interest with the judges' team before sharing entrants' details. All our judges have signed a Non-Disclosure Agreement.
Q) My submission is likely to be longer than the 750-word max limit.  Would this disadvantage me?
A) We have set the limit out of respect to the judges and we are keen to maintain this to ensure that there is a level playing field between competing submissions.
---