Overview
The 5th Technology & Operations Trends in Wealth Management Report, produced by WealthBriefing, in association with SS&C Advent, is to be launched at a Breakfast Briefing in London on 16 May at the Carlton Club.
Wendy Spires, Head of Research at WealthBriefing will lead a panel of expert speakers which will be announced shortly.
The research will examine the multiplicity of challenges that have come to the fore in the past few years; technological solutions continue to climb in importance for wealth managers. With billions being invested into IT today, Technology & Operations Trends in Wealth Management has proven to be among the most popular studies in WealthBriefing's regular schedule of research.
With over-arching insights from senior wealth management executives, technology experts and consultants, all working to contextualise the views of front-line professionals, Technology & Operations Trends in Wealth Management 2018 will allow wealth managers to see exactly where they stand compared to their peers, while also giving them real sense of where industry innovation is heading.
Agenda
08:00– Registration and Breakfast
09:00– Panel Discussion and Q&A

Wendy Spires, Head of Research, WealthBriefing (Chair)

10:30– Event ends
---
Logistics
Date and Time
Date: Wednesday 16th May - 2018
Time: 8:00 am – 10:30 am
Venue
Carlton Club
Address: 69 St James's Street, London, SW1A 1PJ
Telephone: +44(0) 020 7493 1164
Speakers' Chair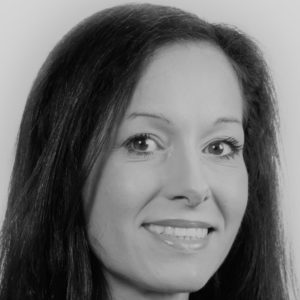 Wendy Spires
Head of Research
ClearView Financial Media
Wendy has been a wealth management journalist, researcher and consultant for a decade, covering a huge range of international markets and sub-sectors over that time. Known as a technology and communications specialist, she has written an array of in-depth reports on issues affecting private banks and wealth managers, ranging from compliance and innovation trends through to client experience, branding and marketing strategies. As well as speaking at conferences in both the UK and abroad, Wendy also regularly consults for wealth and asset managers, including carrying out research projects among end H/UHNW clients for both internal and external purposes.
Speakers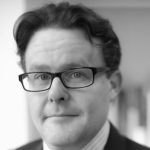 Paul Bebber
Regional Sales Manager UK and Central Europe
Advent
Paul Bebber is responsible for growing and developing SS&C Advent within the wealth, family office and asset management market place and has been growing the SS&C Advent market share in Switzerland and Central Europe for 18 months. Paul joined SS&C Advent in 2013 and has worked in investment and wealth management solutions companies for over 18 years. He started his working career at a Canadian fund management house specialising in fund accounting, portfolio management support and treasury operations and later moved into solution consulting and solution analysis with a private banking software company.

Ben Broadley
Head of Solution Consulting
Klarity Risk
Ben Broadley is currently the Head of Solution Consulting for KlarityRisk, whom he joined at the beginning of this year.
Ben brings his diverse experience from over 12 years in the financial industry, during which time he has worked with Hedge Funds, Asset Managers, Banks and technology companies helping product development and drive change. He has built a strong record of delivery and improvement both in building products from scratch and positioning them in the marketplace.
He has a side interest in cold brewing coffee and is engaged in an ongoing battle to learn French.
Ben is also a Chartered Alternative Investment Analyst (CAIA).

Roopalee Dave
Associate Partner
EY
Roopalee is an Associate Partner in EY's Financial Services team focusing on wealth management and private banking clients. She leads the Wealth sub-sector in UK and is responsible for client relationship management and business development initiatives for the wealth management segment. She has over 19 years' experience across industry and consulting in the UK and India. Roopalee has supported wealth
managers and private banks by providing insights and leading projects in proposition development, strategy implementation, operating model design, regulatory changes e.g. MiFID II, RDR, and suitability to mention a few. Roopalee holds a Masters in Strategic Marketing from Cranfield School of Management, UK and a Masters in Management Studies from the University of Mumbai, India.

Dennis Harhalakis
Independent Industry Consultant
Dennis is a consultant helping wealth managers and financial services firms become truly client-focused. As a wealth management professional with 30 years' experience in financial markets, he has performed a number of global and regional management roles, working with clients across multiple segments from Greater China, Southeast Asia, the UK, Europe and the Americas. He lived in Singapore for 13 years and has significant pan-Asian experience.
Dennis has worked for American Express Bank, Standard Chartered and ANZ. Before returning to the UK, he was part of a management team that set up a new private bank in Singapore for CTBC, the largest non-public bank in Taiwan.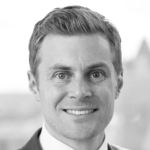 Phil Newbold
Commercial Chief Strategy Officer
Kleinwort Hambros
Phil Newbold is the Commercial Chief Strategy Officer at Kleinwort Hambros, part of the Societe Generale group, responsible for building and implementing strategic initiatives throughout the private bank. Prior to the merger of Kleinwort Benson and SGPB Hambros, Phil was a Senior Business Manager at Kleinwort Benson, having joined in 2012.
Phil has over 15 years' experience in financial services, starting his career at HSBC Investment Bank gaining experience in front-office trading systems and equity head product migrations. He has since held several senior positions, specialising in strategy and delivering business, technology and organisational change.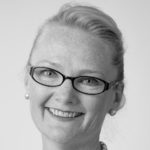 Verona Smith
Head of Platform
Seven Investment Management
Verona's track record spans more than two decades, three continents, major organisations such as Legal & General, American Express and BT Financial, and the complexities of wraps, platforms, as well as associated products and tools. She has settled in the UK due to its variable climate and ever changing financial services landscape.
Verona joined 7IM from the UK's largest platform, Cofunds. As Head of Platform she leads sales, relationship management and service for the 7IM platform. Since platforms are how people invest, Verona is passionate about getting people excited about investing, or if not excited, at least doing it.
Register
---