Overview
Professional and private client investors face a bewildering array of structures in which to hold assets and they vary in terms of flexibility, tax efficiency and ease of access. In uncertain times such as these, jurisdictions are understandably keen to promote structures that are fit for purpose for a range of investors and which are robust legally and financially. It is all the more important to put structures under the microscope, and this Breakfast Briefing brings together experts to do just that.
This event examines structures such as professional investor funds, securitisation vehicles, trusts, foundations, aviation and maritime-related structures, and developments such as Malta's Family Business Act, introduced into law at the start of this year.
Agenda
08:15 – 09:00 – Networking & registration
09:00 – 09:15 – Keynote: Overview of Malta's Financial Services Industry
09:15 – 10:00 – Panel 1: Asset Holding Structures

James Farrugia
Richard Ambery
Jonathan Kirby
Andrew Caruana Scicluna
Tom Burroughes – Moderator

10:00 – 10:45 – Panel 2: Private Wealth Structures

Sandra Louw
Francis J. Vassallo
Chris Casapinta
Tom Burroughes – Moderator

10:45 – 10:55 – Case Study: Swiss Firm Setting up in Malta
10:55 – 11:30 – Networking
---
Logistics
Date and Time
Date: Thursday 30th November - 2017
Time: 8:15 am – 11:30 am
Venue
Hotel St. Gotthard
Address: Bahnhofstrasse 87, 8001 Zürich, Switzerland
Speakers' Chair

Tom Burroughes
Group Editor
ClearView Financial Media
Tom Burroughes is group editor of ClearView Financial Media, publisher of WealthBriefing, WealthBriefingAsia and Family Wealth Report. Tom has worked at ClearView since 2008, reporting on news stories, interviewing industry leaders, writing features and comment pieces, and has spoken at conferences in London, Guernsey and Vienna, among other locations. He has discussed the industry's issues on Reuters television and the BBC. Previously, Tom was wealth management editor of The Business, the weekly UK magazine run by the Telegraph Group, from 2007 to 2008. Before that, he was a correspondent in various roles at Reuters, the global newswire. Between 1994 and 2000, he was a reporter for Market News International, a New York-headquartered newswire.
Keynote Speaker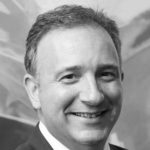 Ivan Grech
Head of Business Development
FinanceMalta
Ivan Grech is Head of Business Development at FinanceMalta, the promotional arm of the financial services industry in Malta. Ivan has held various marketing management roles for more than twenty years within the private sector, and has gained experience in diverse industry sectors ranging from FMCG, private healthcare and the automotive business.
Speakers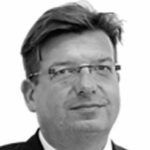 Richard Ambery
General Counsel
Managing Partners Group
Richard Ambery leads on structuring, legal and regulatory matters, managing the relationships with sell-side lead managers and buy-side legal counsel. An asset swap trader turned magic circle-qualified English solicitor and formerly a Partner at Dechert LLP, Mayer Brown LLP, Arthur Cox and GANADO Advocates, Malta's leading commercial law firm for 6½ years, Richard is a Registered European Lawyer with the Ministry of Justice in Malta.
Richard has practised in the areas of debt and equity capital markets, acquisition finance, mergers and acquisitions and corporate law for over 26 years, but his real focus has always been structured finance. Leading advice on a number of ground-breaking and award-winning transactions such as the Formula 1 Finance B.V. whole business securitisation, Dynasty shopping mall CMBS in the PRC and the UASC container vessel EETC privately placed in the US, Richard has also published a number of journal articles and contributed to text books on structured finance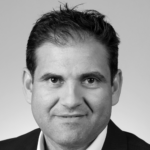 Chris Casapinta
Country Executive, Head of the Italian Desk
Alter Domus Malta
Chris joined Alter Domus in July 2010 to set up the Alter Domus Offices in Malta.
Before joining Alter Domus, Chris was a senior manager at PwC. He spent a significant part of his career within the Luxembourg office where he was responsible for managing assignments in the fund industry and large multinationals. Chris is also director on a number of asset management firms in mainly venture capital, private equity and the real estate industries. Chris is a certified public accountant and auditor and is a member of the Malta Institute of Accountants.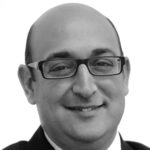 James Farrugia
Partner
GANADO Advocates' Investment Services
James Farrugia is the Partner spearheading GANADO Advocates' Investment Services and Funds licensing and regulatory consultancy activities. Leveraging his extensive experience working with the local competent authority, James is able to offer clients regulatory sound insight and practical solutions throughout the licensing application process on an ongoing basis. He regularly contributes to international journals associated with investment funds and has addressed a number of local and international conferences focusing on this sector. James graduated as Bachelor of Accountancy (Hons) from the University of Malta in 2000. He was also awarded an M.A. in Financial Services from the same university and an MSc in International Securities Investments and Banking from the University of Reading both with distinction. He is also a Certified Public Accountant and a Mansion House Scholar. James regularly lectures on investment services and investment funds at training programs organised by the Institute of Legal Studies, the Institute of Financial Services, the Malta International Training Centre and the Malta Financial Services Authority.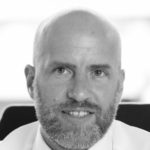 Jonathan Kirby
Managing Director Geneva
Accuro
Jonathan is Managing Director for Accuro based in Switzerland. He is responsible for the leadership and development of Accuro's Geneva office and plays a key role in building on the firm's outstanding reputation for servicing high net worth families with complex trust and fiduciary needs.
Prior to joining the group, Jonathan held a role as Managing Director. He has over 12 years of experience in the Fiduciary sector within the UK, The Channel Islands and Switzerland, working at all levels within both independent boutique and global institutional providers. Originally from the UK, Jonathan graduated in Political Sciences from Leicester University and is a member of the Society of Trust and Estate Practitioners (STEP).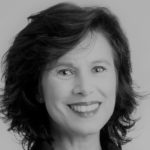 Sandra Louw
Managing Director
Trident Trust in Zurich
Sandra Louw is the Managing Director of Trident Trust in Zurich. Her career in advising high net worth individuals on the use of trusts and other corporate vehicles spans more than 20 years. She is experienced in fiduciary and estate planning matters for international families and has worked for both bank and independent trust companies. After working in New Zealand and Singapore, she relocated to Switzerland in 2009. Sandra is a member of the Society of Trust and Estate Practitioners, holds a law degree from the University of Port Elizabeth in South Africa, as well as a Higher Diploma in Management Accounting.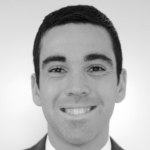 Andrew Caruana Scicluna
Associate
Camilleri Preziosi (Malta)
Andrew's main areas of practice are asset management, investment funds and investment services regulation. He regularly advises on the incorporation of UCITS funds, AIFs and PIFs in Malta and also advises a number of investment managers and fund administrators on their regulatory and transactional affairs. Andrew holds an LL.D. from the University of Malta and an LL.M. in Banking and Financial Law from the London School of Economics.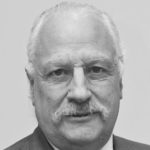 Francis J. Vassallo
President/Managing Director
Francis J. Vassallo & Associates Groups
Francis J. Vassallo, founder of the group, is a former Governor of the Central Bank of Malta. Francis J. Vassallo occupied several senior positions during his 25 year international career with Chase Manhattan Bank during which time he was a member of the Board of several Chase subsidiaries in Luxembourg, the Channel Islands and in Spain. Between 1987 and 1991, Francis J. Vassallo was general manager of Chase Manhattan Bank in Spain and responsible for the setting-up of private banking and capital markets. Francis J. Vassallo was then appointed general manager of Chase Private Bank in Switzerland, where he remained until September 1993. Back in Malta, and prior to founding the Francis J. Vassallo & Associates Group, Francis J. Vassallo was appointed Governor of the Central Bank of Malta during the crucial time of the introduction into Malta legislation of the financial services package, which office he held until 1997.
Francis is a Knight of the Sovereign Military Order of St. John of Jerusalem, has been awarded the National Order of Merit by the President of Malta and the Order of Isabel La Catolica by the King of Spain. Francis was also appointed Special Envoy to the previous Malta administration to negotiate double taxation agreements with Latin American countries.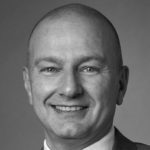 Alexandre Von Heeren
Managing Partner and Owner
Basle/Zurich/Zug and Mandaris
Alexandre von Heeren is the managing partner and owner of Basle/Zurich/Zug and Malta-based trust and advisory company Mandaris, where he also acts as executive chairman with overall responsibility for the firms legal & tax, fiduciary & accounting and trust & company services. In addition to his overall board and management responsibilities, Alexandre heads the firm's structured finance and investment fund solutions services. Alexandre is a member of the Society of Trust & Estate Practitioners, the International Bar Association and the International Fiscal Association. He is also the acting chairman of the Swiss Association of Trust Companies, of which Mandaris is a founding member.
Register
---