Overview
WealthBriefing will be hosting a webinar in partnership with Nickel Digital Asset Management.
They will be discussing the following topic and questions:
Should Wealth Managers Embrace Digital Assets?
Define our terms: How best to understand what Bitcoin is?
Why does the market exist, what's driving it and how?
Why wealth management clients should consider digital assets and how can they be part of portfolios?
What challenges exist for private bankers and wealth managers in handling this business, such as around custody, settlement, regulatory controls?
Looking at the price of Bitcoin, are we top of a hill or a bottom of a mountain?
To register, press on the image below.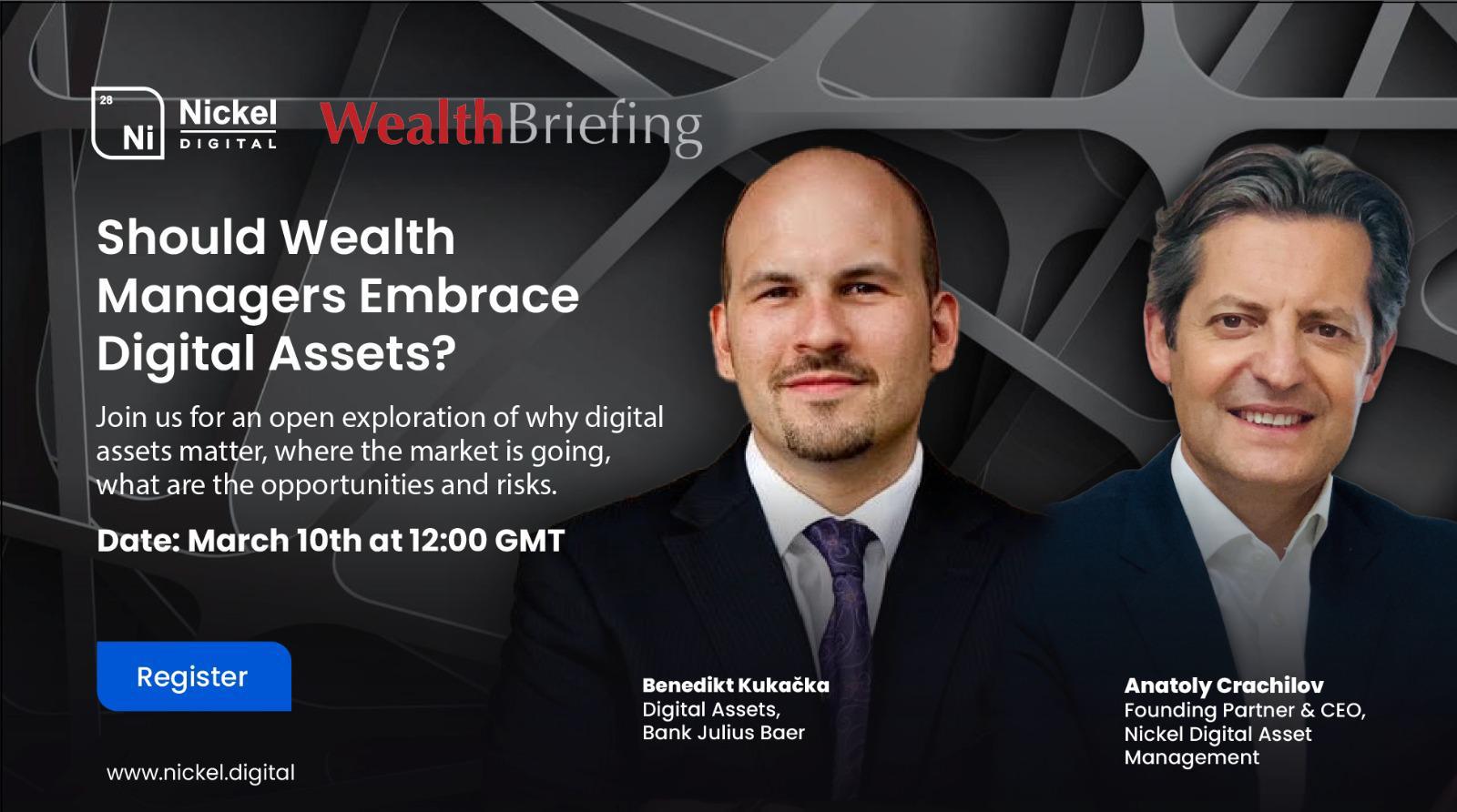 Agenda
The webinar will take place virtually on:
Date: Wednesday 10 March 2021
Time: 1 PM GMT
---
Logistics
Date and Time
Date: Wednesday 10th March - 2021
Time: 1:00 pm – 2:00 pm
Venue
Online
Sponsors
Nickel Digital Asset Management is an investment manager connecting traditional finance with the digital assets market. The firm deploys highly sophisticated low-latency algorithmic trading, pursuing a range of arbitrage strategies in both spot and derivative markets, as well as a range of directional buy-and-hold products. All funds are designed with institutional clients in mind. We apply strict transparency and execution efficiency criteria across our solutions, with a commitment to maintain market-leading standards for the crypto industry.
Keynote Speaker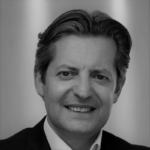 Anatoly Crachilov
Founding Partner & CEO
Nickel Digital Asset Management
Banker with over 20 years of experience in investment management and private equity. Prior to joining Nickel, Anatoly was with the Investment Management Division of Goldman Sachs dealing with portfolio construction for the bank's professional UHNW and family office clients. Prior to that, he worked for JPMorgan, HSBC, and EBRD.
Anatoly studied International Business Relations at the University of National and World Economy in Sofia and earned an Executive MBA degree from the University of Oxford.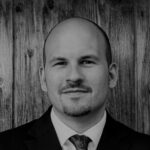 Benedikt Kukačka
Digital Assets
Julius Baer
Benedikt is a digital enthusiast and smartphone denier with 20+ years of experience in the financial industry. He is responsible for the digital assets offering at Julius Baer and played a vital role in the integration and roll out of this offering. Benedikt is also chairman of the working group Digital Assets of the Swiss Banking Association. Before joining Julius Baer in 2013, Benedikt held various positions, including Head Business Operations and Deputy Head ePrivate Banking at an Swiss Online Broker and was a Senior Product and Project Manager at Credit Suisse.
Speakers

Tom Burroughes
Group Editor
ClearView Financial Media
Tom Burroughes is group editor of ClearView Financial Media, publisher of WealthBriefing, WealthBriefingAsia and Family Wealth Report. Tom has worked at ClearView since 2008, reporting on news stories, interviewing industry leaders, writing features and comment pieces, and has spoken at conferences in London, Guernsey and Vienna, among other locations. He has discussed the industry's issues on Reuters television and the BBC. Previously, Tom was wealth management editor of The Business, the weekly UK magazine run by the Telegraph Group, from 2007 to 2008. Before that, he was a correspondent in various roles at Reuters, the global newswire. Between 1994 and 2000, he was a reporter for Market News International, a New York-headquartered newswire.
Register
To register for this event, please use this link
---