Overview
Following on from WealthBriefingAsia's groundbreaking research produced last year,  Portfolio Management Efficiencies – A Snapshot of Singapore's Wealth and Asset Management Industry 2018 is the new research which examines themes most relevant to the sector.
This is the launch event for this research.
Agenda
8.00 Registration
9.00 Start
10.30 Close
---
Logistics
Date and Time
Date: Thursday 31st May - 2018
Time: 8:00 am – 10:30 am
Venue
The Westin Singapore
Address: 12 Marina View, Asia Square Tower 2, Singapore, 018961, Singapore
Telephone: (65) 6922 6888
Speakers' Chair

Stephen Harris
CEO
ClearView Financial Media
Stephen Harris is chief executive of ClearView Financial Media, publisher of global wealth management news sites WealthBriefing, Family Wealth Report and WealthBriefingAsia; as well as compliance, tax and remuneration-centred Compliance Matters, Offshore Red and Executive Compensation Briefing respectively. He has 25 years' financial publishing experience, 17 years of which have been running growth companies.
Speakers

Mike Buffini
Associate Partner
St. James's Place Wealth Management
Mike has been working in wealth management for over 28 years looking after expatriate clients of many nationalities while based in locations such as Hong Kong, Belgium, Spain, Isle of Man and now in Singapore.
His broad experience in wealth management and business propositions allows him to structure client portfolios or saving for university, school fees or pension provisions. As a wealth manager familiar with Trust structures, Foundations and other tax beneficial arrangements, Mike assists corporate organisations looking for specialised advice for their clients.
Mike assists Founders, Owners, CEO's and MD's of companies in assessing their business risks against the sudden loss of a key employee or leader and implementing strategies and solutions with them, allowing their company to survive a potentially destructive period in its life.
In 2013 he became a Chartered Wealth Manager and in 2015 joined St James's Place here in Singapore.

Tom Burroughes
Group Editor
ClearView Financial Media
Tom Burroughes is group editor of ClearView Financial Media, publisher of WealthBriefing, WealthBriefingAsia and Family Wealth Report. Tom has worked at ClearView since 2008, reporting on news stories, interviewing industry leaders, writing features and comment pieces, and has spoken at conferences in London, Guernsey and Vienna, among other locations. He has discussed the industry's issues on Reuters television and the BBC. Previously, Tom was wealth management editor of The Business, the weekly UK magazine run by the Telegraph Group, from 2007 to 2008. Before that, he was a correspondent in various roles at Reuters, the global newswire. Between 1994 and 2000, he was a reporter for Market News International, a New York-headquartered newswire.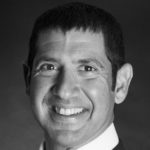 Steve Knabl
COO and Managing Partner
Swiss-Asia Financial Services Pte Ltd
Joining Swiss-Asia in 2008, Steve's responsibilities encompass deal and project negotiation and structuring of funds and private wealth management deals in Asia. His experience has led him to acquire extensive product knowledge in diverse businesses and business processes.
Steve is a Swiss national with 18 years of extensive experience in the wealth management, alternative fund management and financial services fields. Steve has served as President of the Association of Independent Asset Managers in Singapore, and is a guest lecturer at the Singapore Management University (SMU) MBA hedge fund class alongside being a frequent speaker at international wealth management conferences and forums in Asia.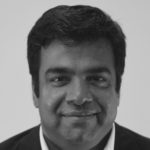 Kaushiq Kodithodika
Regional Sales Director
SS&C Advent
Kaushiq Kodithodika joined Advent in 2006 and is now Regional Sales Director, responsible for sales and business development of Advent products and solutions in the Middle East, North Africa ( MENA ) and the Indian Subcontinent region. Kaushiq has over 15 years of direct sales experience in the MENA region and has been actively involved in providing strategic software solutions to the Banking and Finance Industry. Prior to Advent, Kaushiq worked with EastNets and was responsible for sales and key account management of SWIFT and AML solutions, before which he was business development manager for the MENA region at Logical Access S.A, a Geneva based Private Banking software house providing document management and archiving solutions to BFSI segments. Kaushiq holds a Master of Business Administration in Finance and Marketing from University of Madras, India.
Register
---