Overview
As wealth management firms strive to provide the best customer experience in a competitive marketplace, it is essential to understand how the data needs and digital expectations of their clients will evolve in the future.  In response to this WealthBriefing is partnering to host a webinar to discuss these issues.
Refinitiv recently surveyed over 1000 self-directed and advised investors globally on how their trading activities, data needs and digital expectations have changed in the last 12 months. We found that the appetite for data, such as ESG, and intuitive analytics are growing. Enthusiasm for responsible investing rises to 61% of millennial investors.
The research shows that 39% feel that they currently lack access to data and content that would help their investment decision making. This provides a great opportunity for digital wealth providers to address any gaps and tailor services and solutions to cater to these needs to stay relevant.
Join our panel of EMEA wealth management experts to discuss their views on these insights, including:
Changes in investor behaviour and requirements in the last 12 months – did COVID-19 and the subsequent volatility expose any data gaps?
Next generation investors with next generation data and analytics demands – what trends and content sets are influencing millennial investment decision making?
Data on the data – finding investment ideas in alternative data sources, such as news and social media sentiment analytics
Register now to hear from our experts and have the opportunity to understand what you can do to provide the best client experience.
Agenda
Webinar details
Date: Thursday 18th March
Time: 10:00 GMT / 11:00 CET
Duration: 60 minutes
Login:  Details provided after registration
Unable to join on the day? Register anyway and we'll send you the recording.
---
Logistics
Date and Time
Date: Thursday 18th March - 2021
Time: 10:00 am – 11:00 am
Venue
Online
Speakers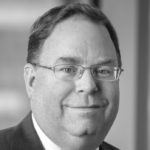 Steven Carroll
Head of Market development, Wealth, Asia Pacific
Refinitiv
Steven Carroll is the head of market development, wealth, Asia Pacific, for Refinitiv, formerly the financial and risk business of Thomson Reuters. Based in Singapore, Steven is responsible for Refinitiv's engagement with the Wealth Management and Private Banking communities, encompassing both digital and advisory solutions.
Previously, Steven was head of ASEAN for Refinitiv. Other previous roles include head of market development, investment & advisory, Asia Pacific and head of account management, StarMine, North America.
Steven has more than 20 years' experience in financial markets, FinTech and information services.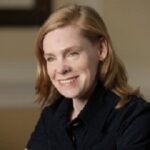 Leslie Gent
Head of Responsible Investing
Coutts
Leslie Gent, a Managing Director at Coutts, is responsible for delivering Coutts' investment propositions. Her current role includes spearheading Coutts' approach to responsible investing. Previous roles at Coutts include Head of Private Banking Investments and Portfolio Manager.
Before joining Coutts, Leslie spent five years at Charles Schwab in San Francisco where she was a Director in the Investment Research division. She also has experience as a sell-side equity research analyst covering the semi-conductor and data storage industries.
Leslie is an executive Director of RBS Asset Management (Dublin) Limited, Equator ICAV and RBS Asset Management Holdings.  Leslie graduated with a Bachelor of Science in Mathematics from the University of Saskatchewan, Canada. She is a CFA charterholder, a member of London Society of Financial Analysts, and a participant in the CFA Institute's Continuing Education program.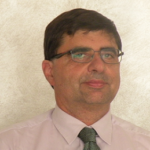 Giovanni Lietti
Product Manager
Avaloq
Giovanni Lietti is the  product manager for Avaloq AG. Avaloq, an NEC Company, is leader in core banking software, digital banking and digital wealth management and is a fast-growing provider of SaaS and BPaaS for banks and wealth managers. Giovanni has a technical background (electronic engineering) and then moved more towards business expertise to became Certified Financial Risk Manager (FRM) and Certified CAS (Compliance Advanced Study).
His goals are to bridge the gap of understanding and attitude between solution technical people and our business clients (Financial institutions) and he is driving the Product & Service Management Board of Avaloq, where new product ideas are discussed and decided.
Giovanni is the ESG evangelist in my company and he resides in Mendrisio, in the Italian speaking part of Switzerland.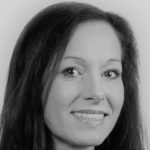 Wendy Spires
Head of Research
ClearView Financial Media
Wendy has been a wealth management journalist, researcher and consultant for a decade, covering a huge range of international markets and sub-sectors over that time. Known as a technology and communications specialist, she has written an array of in-depth reports on issues affecting private banks and wealth managers, ranging from compliance and innovation trends through to client experience, branding and marketing strategies. As well as speaking at conferences in both the UK and abroad, Wendy also regularly consults for wealth and asset managers, including carrying out research projects among end H/UHNW clients for both internal and external purposes.
Register
Register
now to hear from our experts and have the opportunity to understand what you can do to provide the best client experience.
---