Overview
Overview
WealthBriefingAsia is hosting a webinar in partnership with Refinitiv.
As wealth management firms strive to provide the best customer experience in a competitive marketplace, it is essential to understand how the data needs and digital expectations of their clients will evolve in the future. This webinar will focus on the changing digital demands of investors in APAC.
Join our panel of experts who will discuss how investor expectations have changed in the last 12 months, what new types of information investors expect access to, such as ESG, and trends around intuitive analytics to help investment decision making.
Refinitiv recently surveyed over 1000 self-directed and advised investors globally
, 500 in Asia, on how their trading activities, data needs and digital expectations are likely to evolve in the future. In the first of a series of reports based on the research, we found that the appetite for data and analytics is growing as investors look for new ways to make investment decisions, take advantage of promising opportunities, and avoid potential risks.
While investors are demanding more information, the research shows that 39% feel that they currently lack access to data and content that would help their investment decision making. This provides a great opportunity for digital wealth providers to address any gaps and tailor services and solutions to cater to these needs to stay relevant.
We will be discussing the following subject areas:
Changes in investor behaviour and requirements in the last 12 months – did COVID-19 and the subsequent volatility expose any data gaps?
Next generation investors with next generation data and analytics demands – what trends and content sets are influencing millennial investment decision making?
Data on the data – finding investment ideas in alternative data sources, such as news and social media sentiment analytics.
Agenda
The webinar will take place virtually on:
Date: Thursday 11 March 2021
Time: 2 pm SGT/HKT
---
Logistics
Date and Time
Date: Thursday 11th March - 2021
Time: 2:00 pm – 4:00 pm
Venue
Online
Speakers

Arjan de Boer
Head of Markets, Investments and Structuring Asia
Indosuez Wealth Management
Drawing upon his extensive leadership experience and industry knowledge, Arjan is responsible for the entire products and services offering in Asia and overlooks the regional investment strategy.
Arjan started his financial career with Hollandsche Bank Unie (HBU), serving Private, Corporate and Institutional clients within a dealing room environment, and subsequently became Head of Treasury & Special Products Private Clients in the Netherlands. He has over 14 years of experience with ABN AMRO Private Banking, of which more than 7 years were spent in Asia. In early 2006, he relocated to Singapore to take up the position of Regional Head of Treasury & Special Products for Private Banking in Asia with ABN AMRO. With his strong understanding of the needs of Asian clients, Arjan moved to Hong Kong in April 2010 and was appointed Head of Private Banking for North Asia. Following this, he was appointed Head of North Asia at ANZ Private Bank before being appointed Head of Integration for ANZ Retail & Private Wealth Asia in April 2016. Arjan was appointed Head of Markets, Investments & Structuring, Asia at Indosuez Wealth Management in February 2017, initially based in Hong Kong and as of August 2022 based in Singapore.
Arjan graduated with a Master of Science in Business Economics from Nyenrode University, the Netherlands.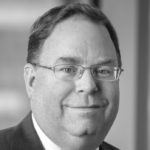 Steven Carroll
Head of Market development, Wealth, Asia Pacific
Refinitiv
Steven Carroll is the head of market development, wealth, Asia Pacific, for Refinitiv, formerly the financial and risk business of Thomson Reuters. Based in Singapore, Steven is responsible for Refinitiv's engagement with the Wealth Management and Private Banking communities, encompassing both digital and advisory solutions.
Previously, Steven was head of ASEAN for Refinitiv. Other previous roles include head of market development, investment & advisory, Asia Pacific and head of account management, StarMine, North America.
Steven has more than 20 years' experience in financial markets, FinTech and information services.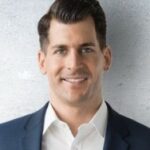 Raphael Mueller
Product Manager, Wealth & Front Office Suite
Avaloq
Raphael is a Senior Product Manager and responsible for Avaloq's Investment Advisory application, a tool within our new Wealth platform. Before joining Avaloq, he developed products and investment processes for major banks and Fintechs alike. Raphael holds a master degree in Banking and Finance from the University of Zurich and is a CFA charterholder.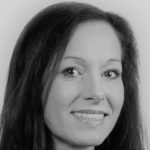 Wendy Spires
Head of Research
ClearView Financial Media
Wendy has been a wealth management journalist, researcher and consultant for a decade, covering a huge range of international markets and sub-sectors over that time. Known as a technology and communications specialist, she has written an array of in-depth reports on issues affecting private banks and wealth managers, ranging from compliance and innovation trends through to client experience, branding and marketing strategies. As well as speaking at conferences in both the UK and abroad, Wendy also regularly consults for wealth and asset managers, including carrying out research projects among end H/UHNW clients for both internal and external purposes.
Register
To register for this event, please use this link
---