Overview
Having the right information is key to making good decisions – but how do you deliver information to clients in a way that is concise, relevant and usable?
How do you craft a reporting experience for clients that goes beyond the static quarterly report and provides them with data that is up-to-the-minute and available across different channels?
How do you bring different stakeholders and the next generation into the reporting process?
With clients able to access information about any topic immediately, wherever they are, the pressure on wealth managers to provide accurate data in a way that supports the client's decision-making process is growing. Meeting that challenge requires thinking about reporting through the client's lens: when do they want information, how and why?
This Breakfast Briefing event will see the launch of a new research report, Client Reporting: or is it Client Communications, in which experts from the wealth management and fintech industries reveal the latest thinking on reporting and the client experience.
Agenda
08.15 – 09.00 Registration and refreshments
09.00 – 10.30 Panel session and Q&A
10.30 – 11.00 Networking
---
Logistics
Date and Time
Date: Tuesday 20th September - 2016
Time: 8:15 am – 11:00 am
Venue
The University Club - New York
Address: 1 W 54th St, New York, NY 10019, United States
Speakers

Tom Burroughes
Group Editor
ClearView Financial Media
Tom Burroughes is group editor of ClearView Financial Media, publisher of WealthBriefing, WealthBriefingAsia and Family Wealth Report. Tom has worked at ClearView since 2008, reporting on news stories, interviewing industry leaders, writing features and comment pieces, and has spoken at conferences in London, Guernsey and Vienna, among other locations. He has discussed the industry's issues on Reuters television and the BBC. Previously, Tom was wealth management editor of The Business, the weekly UK magazine run by the Telegraph Group, from 2007 to 2008. Before that, he was a correspondent in various roles at Reuters, the global newswire. Between 1994 and 2000, he was a reporter for Market News International, a New York-headquartered newswire.

Ed M. Friedman
Director, Eastern Division
Dynasty Financial Partners
Mr. Friedman and the relationship management team are responsible for the ongoing partnerships with the Dynasty Network advisors. A securities industry veteran for nearly 30 years, he formerly was Managing Director of Business Development and Managing Director of Advisor Development at Hightower Advisors. Prior, he held various positions at Morgan Stanley, including Director of the Wealth Advisor Program. In that role, his group providing training and support to the firm's top advisors. He also served on the Management Committee of the private client business and was a guest speaker on development and compliance topics. Mr. Friedman holds a BA from Rutgers University and is a graduate of the Executive Education Program at the University of Pennsylvania, Wharton.
Mr. Friedman is an avid golfer and former tournament pool player.

Stephen Harris
CEO
ClearView Financial Media
Stephen Harris is chief executive of ClearView Financial Media, publisher of global wealth management news sites WealthBriefing, Family Wealth Report and WealthBriefingAsia; as well as compliance, tax and remuneration-centred Compliance Matters, Offshore Red and Executive Compensation Briefing respectively. He has 25 years' financial publishing experience, 17 years of which have been running growth companies.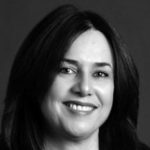 Gemma Leddy
Partner-in-Charge, PKF O'Connor Davies Family Office
PKF O'Connor Davies Family Office
Gemma Leddy, CPA is the founder and Partner-in-Charge of the award-winning PKF O'Connor Davies Family Office practice.  She is also managing director of PKF Funds and Family Office, headquartered in London. Gemma has spent over 30 years working with high profile and ultra-high-net-worth individuals, multi-generational families and family offices. Gemma and her team provide comprehensive financial management and CFO services, accounting and reporting, family investment administration services, tax planning and compliance, lifestyle and transactional support and family advisory services.   Before joining the firm, Gemma was the Chief Financial Officer of a private family office and investment firm and a Partner in a New York City CPA firm and led their Family Office and Business Management Division.

Bob Miller
CEO and Vice Chairman of the Board
Private Client Resources (PCR)
Bob became CEO of PCR in 2016 after a year as Vice Chairman and strategic advisor.  A founder of 5 financial technology companies in which he was both technical architect and business strategist, Bob brings to PCR a unique combination of market-facing, technology-driven and operations-focused skills that are driving the Company's rapid growth.​
Bob's last company CorrectNet, sold in 2013 to Symphony Group and subsequently acquired by MarkIt, was a ground-breaking managed service provider of aggregation and reporting services to hedge funds.  The company's customers included 7 of the top 10 institutional fund administrators and at its peak were reporting on almost 40% of all hedge fund assets globally.
​

Christopher Zander
Partner, Chief Wealth & Fiduciary Advisor
Evercore Wealth Management
Chris is a Partner and the Chief Wealth and Fiduciary Advisor at Evercore Wealth Management, responsible for setting the firm's national strategy in providing comprehensive, goals-based wealth planning advice to clients across all aspects of their financial lives. Chris oversees the Wealth and Fiduciary Advisor teams in New York and works directly with the firm's clients nationwide. He is a member of the Asset Allocation Committee and serves as Chief Wealth and Fiduciary Advisor of Evercore Trust Company, N.A. Additionally, Chris serves as President and Chief Executive Officer of Evercore Trust Company of Delaware.
Prior to joining Evercore Wealth Management in 2008, Chris was a managing director and the head of U.S. Trust's Multi-Family Office, serving ultra-high net worth families nationally. He has over 20 years of experience advising clients on strategic wealth planning, asset allocation, fiduciary and family wealth matters. He represents Evercore at industry and client events and is frequently quoted in national publications.
Chris received a Bachelor of Arts in Political Science from Columbia University and an M.B.A. in Finance from Fordham University. He serves on the executive committee for the American Bankers Association's Trust Management Association and is also a member of the Northwell Health 's Estate Planning Committee.
Register
---