Overview
Family Wealth Report is excited to announce the launch of the second Family Office Fintech Summit on February 28, 2017 in New York City.
Technology has become a transformational force within financial services and is now central to the wealth management dialogue, particularly in the US, where annual investment is tipped to reach $4.2 billion by 2018. At both ends of the wealth spectrum, institutions are seeking – and achieving – huge gains through technology investment.
Yet the question of where to invest, and how to implement new solutions for optimum impact, remains and for family offices the stakes couldn't be higher. Clients' wants and needs are evolving at a startling rate across all segments, but for family offices the need to present truly 21st century wealth management is even more pronounced. Securing the loyalty of the next generation of clients, while also (profitably) tackling the challenges of operational efficiency, data management and security is the weighty task facing family offices' technology chiefs.
The Family Office Fintech Summit has been designed to present cutting-edge thought leadership on the most pressing technology issues facing single, multi family offices and RIAs serving UHNW clients and to offer actionable intelligence on how to make "solutions" really worthy of the name.
Many of the most influential people and firms in the family office and technology spheres are expected to attend this event, which is exclusively for qualifying members of the Family Wealth Report network and invited guests.
Topics for discussion will include:
Maintaining regulatory compliance cost-effectively
Innovating for maximum impact on profitability
Achieving operational efficiency gains
Cybersecurity and privacy challenges
Vendor selection and making best-of-breed work
Implications of the fiduciary standard on technology
Evolving fintech in line with investment trends
Emerging technologies and their place in the family office sphere
Who should attend:
Business leaders, operations, information technology, compliance, client service professionals, relationship managers within SFOs, MFOs, Private Banks and RIAs serving UHNW clients
Participants will:
Be informed of the latest thinking and best practice in financial technology and data security
Raise their awareness about technical and legal compliance with the latest regulations
Become acquainted with best practices for operational excellence in family office environment
ClearView Financial Media Ltd is registered with the National Association of State Boards of Accountancy (NASBA) as a sponsor of continuing professional education on the National Registry of CPE Sponsors. State boards of accountancy have final authority on the acceptance of individual courses for CPE credit. Complaints regarding registered sponsors may be submitted to the National Registry of CPE Sponsors through its website: www.nasbaregistry.org.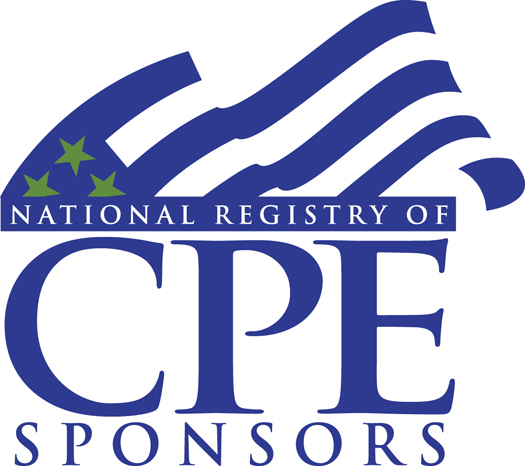 Agenda
8:00 – 9:00am Registration and Breakfast
9:00 – 9:05am Summit Introduction
9:05 – 9:35am Presentation: Do you have to be disruptive to be innovative?
9:40 – 10:30am Panel 1: Right First Time: Best Practices for Vendor Selection and Implementing Technology
10:30 – 11:00am Networking and refreshment break
11:00 – 11:50am Panel 2: Making the Digital Family Office a Reality – The Challenges, Benefits, and Risks to Be Managed
11:55 – 12:10pm Demonstration 1: iPaladin – The New Family Office, Digitized, Secure and in the Cloud
12:15 – 12:30pm Demonstration 2: ATWeb: The Enterprise is Now
12:35 – 12:55pm Demonstration 3: Digital Access to Leading-Edge Alternatives
12:55 – 1:55pm Lunch
1:55 – 3:05pm Panel 3: Cyber-Security: Best Practice Insights on a Constantly Evolving Threat
3:10 – 3:30pm Presentation: The Wealth Management Firm of the Future
3:30 – 4:00pm Networking and refreshment break
4:00 – 4:50pm Panel 4: Alternative Assets: Addressing Aggregation, Accounting and Reporting Challenges
4:55 – 5:40pm Panel 5: Family Investing in Family-Office Technology
5:40 – 5:45pm Closing Remarks
5:45 – 6:45pm Cocktails
If you would like to discuss speaking opportunities or/and make speaker suggestions, please contact Adriana Zalucka @ adriana.zalucka@clearviewpublishing.com
---
Logistics
Date and Time
Date: Tuesday 28th February - 2017
Time: 8:00 am – 7:00 pm
Venue
The Convene Center
Address: 101 Park Ave, New York, NY 10017, USA
Speakers

Hugh Bagatelle
Founding Partner
Windward Advisory Group
Hugh Bagatelle is a founding partner of Windward Advisory Group. Windward provides consulting services to financial institutions, focusing predominantly on family offices, assisting clients in selecting service providers, implementing new systems and optimizing internal operations.
Prior to this, Hugh was a managing director and head of technology services at Bessemer. He was responsible for the delivery of all computer systems, which included both internal development of key applications as well as procuring and integrating third-party products. In addition, he had responsibility for various back-office functions, including custody and portfolio trading.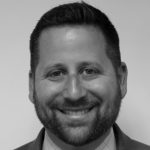 Darren Berkowicz
MD, SS&C GlobeOp Fund Services
SS&C GlobeOp
Mr. Berkowicz is Managing Director of SS&C GlobeOp Fund Services, the global hedge, private equity, fund of fund and private capital administration unit of SS&C Technologies Inc. He joined SS&C when the company acquired the Eisnerfast LLC fund administration business from Eisner LLP in 2005. Mr. Berkowicz is responsible for oversight of the global Private Capital Group operations. Mr. Berkowicz has a Bachelor's of Science degree in Accounting from The Pennsylvania State University and is a Certified Public Accountant.

Linda Bourn
National Director Family Enterprise Risk Practice
Alliant Private Client
Linda is director of the family enterprise risk practice at Alliant Private Client. She helps families who have complex holdings in Trusts, LLCs and Partnerships develop strategies for integrated risk and insurance planning. A frequent speaker and author on family enterprise risk management, Linda recently contributed the chapter  "Risk Assessment and Strategic Insurance Planning" in the book Advising the Wealthy Client published by Globe Law & Business. She is faculty and domain champion of risk management at the UHNW Institute. She holds an MBA from Babson College, BA from California State University at Long Beach and GEN Advanced Certificate in Family Business Advising. 

Jason Brown
Chief Executive
Archway Technology Partners
Jason Brown founded Archway Technology Partners in 2002. He holds overall responsibility for all aspects of the firm as broad as strategic growth and as detailed as daily company operations. Jason has overseen the growth of the company from one person to today where the firm employs over 100 highly-skilled team members across three separate businesses in three locations.
From 1995 to 1997, Jason worked for Arthur Andersen Business Consulting in Grand Rapids, MI, where he worked on developing and implementing enterprise resource planning software systems. In 2001, Jason founded a hedge fund named The Pioneer Group. During this time Jason developed a software application to manage the partnership accounting and back-office accounting functions for hedge funds. In August 2002, Jason closed The Pioneer Group and founded Archway.

Tom Burroughes
Group Editor
ClearView Financial Media
Tom Burroughes is group editor of ClearView Financial Media, publisher of WealthBriefing, WealthBriefingAsia and Family Wealth Report. Tom has worked at ClearView since 2008, reporting on news stories, interviewing industry leaders, writing features and comment pieces, and has spoken at conferences in London, Guernsey and Vienna, among other locations. He has discussed the industry's issues on Reuters television and the BBC. Previously, Tom was wealth management editor of The Business, the weekly UK magazine run by the Telegraph Group, from 2007 to 2008. Before that, he was a correspondent in various roles at Reuters, the global newswire. Between 1994 and 2000, he was a reporter for Market News International, a New York-headquartered newswire.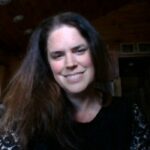 Theresa Clarkson
Solutions Architect
InfoGrate
In her current role, Theresa oversees and manages the implementation of everything from workflows and SharePoint to accounting migrations. Prior to joining InfoGrate Wealth, she worked for Market Street where her responsibilities focused on cyber-security, complying with New York State Department of Financial Services regulations, and strategic efficiencies through technological enhancements.  Previously, Theresa worked for CRB Consulting Engineers as their Corporate Applications Manager, leading the support team for all major corporate applications, including accounting, intranet, secured client portals and website. Theresa holds a B.A. and M.S. from Elmira College in Information Technology Management, and is currently an adjunct instructor there teaching Information Technology in their business management program. She holds a Microsoft Certification in VB.net programming and an executive certification in negotiation through Notre Dame University.

Jill Creager
Founder and Chief Executive
iPaladin
Jill Creager is the force behind iPaladin, a digital platform that supports the management and administration of family offices. Her more than 20 years' experience in family private wealth includes serving as a trust and estates attorney, a corporate trust officer, and as chief executive and founder of a multi-family office. Jill developed iPaladin to address the needs of family members, family office professionals, and advisors to share vital information in a secure virtual environment; to support governance, operations, and compliance; and to reduce the complexity, costs, and risks of managing family wealth.
Jill is well versed in every aspect of running a family office. In both 2015 and 2016, Private Asset Management magazine named her one of the 50 Most Influential Women in Private Wealth.

Sanford Crystal
Executive Vice President
Crystal & Company
Sanford F. Crystal, Executive Vice President, is a third-generation principal of Crystal & Company and a member of the Board. Sandy leads the firm's Financial Institutions Group and oversees the company's commercial brokerage operations which consist of Commercial Insurance Services, Employee Benefits Services, and the Management and Professional Risk Group. In this capacity, Sandy leads experienced advisors who advocate for their clients by providing customized risk management solutions and objective support to the unique sectors they serve.
Sandy has 25 years of industry experience, beginning in London as a Lloyd's broker with Crawley Warren & Co. Subsequently, he was an underwriter in the Financial Institutions division of National Union Fire Insurance Company, a subsidiary of AIG. He has spoken on numerous industry panels and is frequently quoted in industry publications speaking to the risks financial institutions face.
Sandy received his Bachelor of Arts in Political Science from Princeton University. He is a member of the Board of Trustees for the Museum of American Finance in New York City.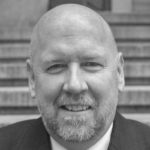 John F. Curran
Partner
Walden Macht & Haran
A veteran trial attorney, John is a partner in the Firm's White Collar and Investigations practice. John has counseled corporations in designing and enhancing their physical and Cyber-security, fraud, and AML compliance controls, by applying a blend of legal, technical, and data analytic expertise to ensure compliance with applicable laws.
Prior to joining Walden Macht and Haran, John served as an Executive Managing Director at Stroz Friedberg, LLC, a global risk management firm, where he led its Intelligence and Investigations practice.
Earlier in his career, John served as Counsel for National Security Affairs for the Federal Bureau of Investigation, where he counseled FBI senior leadership on terrorism, intelligence, and espionage matters. John also spent more than 12 years as an Assistant United States Attorney in the Eastern District of New York.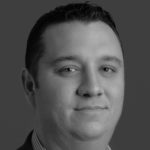 Thomas DeMayo
Principal, Cyber Risk Management
PKF O'Connor Davies
Thomas DeMayo is a Principal in the Cyber Risk Management group of PKF O'Connor Davies and is responsible for the implementation and design of the Firm's cybersecurity service client offerings, internal and external audit programs and testing procedures. His cybersecurity services relate to threat and vulnerability management, governance, privacy, incident response, business continuity, disaster recovery and computer forensics. He has extensive experience with securing and managing information risk across a wide range of industries. He is also a computer forensic specialist and can assist with the acquisition and analysis of data in a forensically sound and legally-approved manner.

Eric Feldman
The Riverside Company
Eric Feldman joined global private equity firm The Riverside Company in 2011. He is responsible for all aspects of the firm's global technology strategies including application development, project management, information security and an IT infrastructure supporting 17 global offices. Eric was instrumental in creating Riverside's Information Security Program which provides a risk-based approach for managing information security for Riverside's 70+ companies. Eric previously served as the Director of MIS for the Office of the Mayor, City of New York, where he worked on a number of city-wide initiatives focused on improving service delivery and reducing cross-agency inefficiencies. Eric received a B.A. from Eastern Illinois University.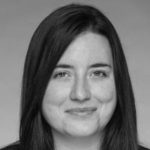 Annmarie Giblin
Senior Counsel – Cyber Liability
Chubb Insurance
Annmarie Giblin is Senior Counsel in the Office of General Counsel for Chubb with a focus on Cyber Liability.
In this role, Annmarie is tasked with the rapidly changing and intricate regulatory, legal and insurance complexities concerning cyber liability across Chubb's global footprint. She is a frequent guest speaker and author on this subject. She has conducted Continuing Legal Education Programs, presented to financial professionals at various trade organization events and briefed senior staffers of sitting United States Senators on this important topic. Annmarie has also authored and published several articles on cyber liability.
Before joining Chubb, Annmarie was a litigation attorney, spending over 10 years in private practice. During her time as a litigator, she maintained a diverse practice and handled cases from inception until trial. Part of her litigation practice included acting as National Coordinating Counsel for a large manufacturer, overseeing its national litigation practice and supervising local attorneys in several jurisdictions.

Stephen Harris
CEO
ClearView Financial Media
Stephen Harris is chief executive of ClearView Financial Media, publisher of global wealth management news sites WealthBriefing, Family Wealth Report and WealthBriefingAsia; as well as compliance, tax and remuneration-centred Compliance Matters, Offshore Red and Executive Compensation Briefing respectively. He has 25 years' financial publishing experience, 17 years of which have been running growth companies.

Don Kozusko
Founding Partner
Kozusko Harris Duncan
Don Kozusko provides tax and legal advice to family offices, businesses, investors, and philanthropists. He has also served as a mediator, an advocate, and an expert witness in trust and business disputes.
Don graduated from Villanova University and Harvard Law School. After practicing as a partner in two multi-national law firms for over twenty years in litigation, private capital markets, and tax and trust planning, Don became a founding partner of Kozusko Harris Duncan in 2000.
The partners of Kozusko Harris Duncan have advised family offices and trust companies for over 30 years. After working in inter-disciplinary teams, and reflecting back on his career experience, Don has been drawn to the study of risk management, with particular emphasis on scenario planning, cognitive bias, and structural evolution in governance.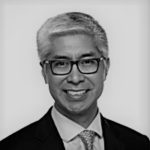 Dennis Mangalindan
Vice President
SEI
Dennis is responsible for developing strategies to help SEI Family Office Services reach new markets, attract new leads and acquire new clients. In this role, he leads speaking engagements at industry events and manages the sales cycle. With a core focus on family offices, accounting firms and other wealth management organizations selecting a technology solution, Dennis has worked with many of the Forbes 185 families and Forbes 400 individuals for over 17 years. Prior to joining SEI, Dennis served as Managing Director of Sales and Marketing at Financial Navigator, Inc.. Dennis holds a Bachelor of Science in Business Administration with a concentration in Marketing from San Jose State University.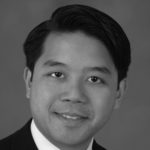 Chris Martinez
Former Managing Director
Oakbrook Solutions
Chris is former managing director of the family office practice at Oakbrook Solutions, a leading family office management consultancy. With over 20 years of operations and technology expertise within the industry, Chris has been a trusted adviser to family offices ranging from startup SFOs, to Forbes 400 families, to multi-billion dollar, multi-generational MFOs. Prior to consulting, Chris held C-level roles with The PrivateBank, Wilmington Trust, Bingham Legg Advisers, and Webster Management Group, leading business growth and transformational change initiatives. Chris is a frequent speaker at family office meetings and conferences and contributor to industry publications, thought leadership reports and white papers.

Stephen Martiros
Founder
Financial Building Blocks
Stephen Martiros is the founder of Financial Building Blocks, a cloud-based software company that provides organizations with a customized knowledge platform for client, employee, and family education. Previously, he founded Summitas, an award-winning cloud application that provides family offices and investment advisors with a secure client portal, for which he was
awarded multiple patents. Martiros also served as the Managing Partner of CCC Alliance, where he helped build America's largest private network of single-family offices, and led CCC Alliance to the Family Office of the Year award. Martiros earned his BS and MBA from Babson College, where he serves on the Board of Overseers, is an Entrepreneur in Residence with the Babson Institute of Family Entrepreneurship, and is a recipient of the College's Snyder Award for Distinguished Service.

Paul McKibbin
Executive Director, Private Client Services & Family Office Advisory Services
EY
Paul McKibbin is executive director in EY's Americas Family Office Advisory practice. He has more than 20 years of experience in advising families on the creation, management and optimization of family office services tailored to their unique needs. He is a specialist in the information architecture of family offices and has selected, designed and implemented risk management, reporting and accounting infrastructures for some of the world's most sophisticated family offices.
Prior to joining EY in 2016, Paul was a managing partner with Family Office Metrics, a provider of management consulting to single family offices. Before joining Family Office Metrics, he headed the Guggenheim Partners Family Network, specializing in meeting the technology needs of single and multi–family offices. Prior to his firm being acquired by Guggenheim in 2003, he was founder and president of Private Family Networks, a provider of secure virtual family office platforms for global single family offices.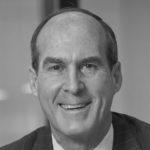 Jamie McLaughlin
Founder and Chief Executive
J. H. McLaughlin & Co.
In 2010, Jamie McLaughlin founded J. H. McLaughlin & Co., LLC, a management consulting firm focused on strategy and practice management for wealth management and investment advisory firms, private banks, trust companies, single and multi-family offices. He has over 25 years of experience in both senior operating roles and client-facing roles in the ultra-high net worth and family office segments of the industry. Previously, he was CEO of Geller Family Office Services, a partner at Convergent Wealth Advisors where he built the firm's New York office, the regional president of Mellon Private Wealth Management's New York region, and a financial advisor at Sanford C. Bernstein & Co., Inc., where he started in the wealth management industry. Earlier in his career, Mr. McLaughlin served in the Connecticut General Assembly for a decade as a two-term State Representative and a three-term State Senator.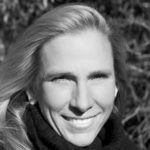 Tania Neild
CEO
InfoGrate
Dr Neild is CEO of InfoGrate, a consulting boutique specializing in information technology for family offices. We architect solutions that encompass GL/portfolio management/partnership accounting/CRM selection, data integration, operations, performance reporting, and infrastructure/ cloud management. Tania has over 25 years of academic and applied research in data integration. She began her career with the National Security Agency, which awarded her the National Physical Sciences Consortium Award to fund her research in heterogeneous database integration. She earned a PhD in computer engineering from Northwestern University and a Bachelor's degree in mathematics and computer sciences from Emory University.

Marcella Odum
Chief Financial Officer and Vice President
The Lupton Company
Marcie Odum currently serves as the chief financial officer of The Lupton Company in Chattanooga, TN. The Lupton Company is a single family office established from the sale of the Lupton family's Coca-Cola Bottling Companies. The office has been managing the family's investments and other affairs since the mid-1980s, with Marcie joining the company in 2010.
Prior to joining The Lupton Company, Marcie worked for 18 years as a senior tax manager and business consultant at Burkhart & Company. During her tenure, Marcie managed accounts for large investment partnerships, dynasty trusts and high net worth individuals, provided tax and business strategy consulting and provided transaction planning services.

Michael G. Ricciardi
Chief Executive Officer and Co-Founder
Mercury Capital Advisors
Michael G. Ricciardi is a member of Mercury Capital's Executive Committee.  Over the course of his career, he was Managing Director and Head of the Private Equity Funds Group at Merrill Lynch, and received the firm's Leadership in Diversity & Inclusion Award.  Mr. Ricciardi was formerly Managing Director and Head of Global Fixed Income Distribution at Paine Webber and member of the Operating Committee.  Previously he was a Managing Director of Citicorp Securities and Head of Distribution for all Fixed Income and Equity products worldwide, sat on the Board of Directors of Citicorp Securities and member of its Executive Committee.  He received a Master's degree in Business Administration from Harvard Business School where he was elected Class Marshal.  He graduated Phi Betta Kappa from Georgetown University where he received a Bachelor of Arts degree, magna cum laude, in Economics.

Andrew Scharf
Vice President
OurCrowd
Andrew Scharf is a Vice President for OurCrowd, one of the world's leading next generation venture capital firm that sources its capital through a worldwide 'crowd' of accredited and institutional investors. Andrew's responsibilities include forging and strengthening strategic investment partnerships, working with our institutional investor base, and helping OurCrowd's portfolio companies grow toward successful exits. He currently serves on the boards of Surgical Theater, Borro Ltd., Four Sigmatic Foods and Cissé Trading Company. Prior to joining OurCrowd in April 2014, Andrew was a Principal at Scharf Brothers LLC, a family investment firm with offices in New York City and Florida. While at Scharf Brothers, Andrew actively managed a portfolio of publicly traded equities and also established the firm's real estate practice. Before joining his family's investment firm, Andrew was an investment banker at Peter J. Solomon Co., a leading boutique investment bank based in New York City. While at the firm he advised clients on mergers and acquisitions and restructurings. Andrew graduated from the University of Pennsylvania with a Bachelor of Arts in History, with distinction.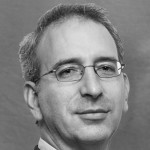 Avi Sharon
Executive Vice President and Product Strategist
PIMCO
Mr. Sharon is an executive vice president and product strategist based in the New York office. He is responsible for broad business management as well as developing and leading strategic initiatives aimed at driving growth within the traditional product franchise. Prior to joining PIMCO in 2018, he was a principal at Blackstone, where he helped launch the firm's retail alternatives initiative. Previously, he was a managing director at AllianceBernstein, where he ran multi-asset product management, led wealth management group research and marketing, and was interim head of investor relations for the firm. He has 18 years of investment and financial services experience and holds a Ph.D. from Boston University. He received an undergraduate degree from Emory University in Atlanta.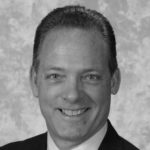 Mike Slemmer
LP Sales Director
Dynamo Software
Mike Slemmer is Sales Director at Dynamo Software. Dynamo powers investment decisions of clients representing $4tn+ of assets and serves over 1,000 clients including pension funds, sovereign wealth funds, endowments and foundations, family offices, funds of funds, private equity firms, M&A teams, venture capital groups, hedge funds, fund administrators, prime brokerages, and insurance firms. Previously, he was a senior consultant at The Collaborative. Mike has deep experience in investment technology, having had many sales, marketing and leadership roles at SS&C, Thomson Financial/ThomsonReuters, FundCount and Chase. Mike earned his BA from the University of Delaware, an MBA in finance from the University of Houston and an executive degree from the Columbia University Graduate Business School. He is a CFA (Chartered Financial Analyst) charter holder and a member of the CFA Institute and the CFA Boston.

Edouard Thijssen
Co-Founder, CEO
Trusted Family
Edouard Thijssen is co-founder and CEO of Trusted Family. Trusted Family helps leading family businesses and family offices around the world to communicate with their shareholders, directors, family members and advisors.
Trusted Family is known for it's online communication and information management platform and iPhone/iPad app, that is now used by over 100 family businesses and family offices around the world.
Edouard is a 2007 graduate of the Solvay Business School. He has also completed the Leading the Family Business program at IMD, Switzerland.

Bruce Weatherill
Chairman
ClearView Financial Media
Bruce is a chartered accountant with over 37 years financial services experience, previously a partner in PwC, latterly as Global leader of their Wealth Management practice and the key driver of their bi-annual Wealth Management Report. Bruce is now CEO of Weatherill Consulting providing advice on client centricity and wider strategic matters to wealth managers. He is the author of The Value of Trust: the quest by Wealth Managers for Trusted Advisor status and a number of other thought leadership reports. Bruce is chairman of ClearView Financial Media and a non-executive of a number of companies including Fidelity Holdings UK, The Wisdom Council, ComPeer and JDX Consulting.