Overview
Markets have, as shown in recent years, moved in the same direction – raising the question as to whether traditional ways of diversifying a portfolio and reducing overall correlations work any longer, assuming they ever did in the first place. In the medium term, diversification still makes sense, but even in this sort of time-frame, there is a need for investors to re-visit assumptions and look for new ways to spread risk. This panel aims to explore the "Holy Grail" of uncorrelated returns and hopes to provide an opportunity to delve deeper into a topic right at the heart of wealth management.
Agenda
08.15 – 09.00 Registration and refreshments
09.00 – 10.30 Panel session and Q&A
10.30 – 11.00 Networking
---
Logistics
Date and Time
Date: Tuesday 13th December - 2016
Time: 8:15 am – 11:00 am
Venue
The University Club - New York
Address: 1 W 54th St, New York, NY 10019, United States
Speakers' Chair

Tom Burroughes
Group Editor
ClearView Financial Media
Tom Burroughes is group editor of ClearView Financial Media, publisher of WealthBriefing, WealthBriefingAsia and Family Wealth Report. Tom has worked at ClearView since 2008, reporting on news stories, interviewing industry leaders, writing features and comment pieces, and has spoken at conferences in London, Guernsey and Vienna, among other locations. He has discussed the industry's issues on Reuters television and the BBC. Previously, Tom was wealth management editor of The Business, the weekly UK magazine run by the Telegraph Group, from 2007 to 2008. Before that, he was a correspondent in various roles at Reuters, the global newswire. Between 1994 and 2000, he was a reporter for Market News International, a New York-headquartered newswire.
Speakers

John Loffredo
Executive Managing Director, Co-Head of MacKay Municipal Managers
MacKay Shields
John Loffredo joined MacKay Shields in July 2009 when the firm acquired the assets of Mariner Municipal Managers. He was the chairman and co-founder of Mariner Municipal Managers from 2007 to 2009.
He has been a municipal portfolio manager and/or municipal analyst on Wall Street since 1990, with a broad range of portfolio management and analytic experience in the municipal markets. John was a managing director and co-head of BlackRock's Municipal Portfolio Management Group from 2006 to 2007. Prior to BlackRock's merger with Merrill Lynch Investment Managers, he served as chief investment officer of the Municipal Products Group. He was employed by Merrill Lynch from 1990 to 2006, and before this he worked for the City of Boston Treasury Department.

Dennis Moon
Managing Director, Head of Specialty Asset Management Group
U.S.Trust, Bank of America Private Wealth Management
Dennis Moon is a managing director and the head of Specialty Asset Management Group at US Trust, Bank of America Private Wealth Management. In this role, Dennis is responsible for building and managing the sales initiative integrating the sophisticated and disciplined investment approaches of real estate, timberland, farm & ranch, oil & gas, minerals and private business group solutions across the nation. He oversees a team of specialty asset professionals that develop, implement and execute these strategic, non-financial assets into a broader asset allocation and investment strategy for individuals, families and institutions.

Joseph H. Morgart
Client Portfolio Manager, Alternative Investments
Pioneer Investments
Joseph Morgart serves as client portfolio manager for alternative investments at Pioneer Investments. Prior to joining Pioneer, Joseph was a senior vice president at Pyramis Global Advisors, where he focused on the firm's alternatives capabilities. He led the firm's efforts to build and develop its alternatives infrastructure, including product development, product management and operational support.
Prior to Pyramis, Joseph was co-founder and managing partner of Boldwater Capital Management, a start-up alternatives manager focusing on high yield credit strategies for institutional investors. As co-founder, he was involved in all aspects of the company's investment and business efforts, including sales, consultant and investor relations, and marketing. Prior to Boldwater he was vice president at Deutsche Banc Alex. Brown, where he implemented an alternative investment-focused business platform for institutional clients. He has also held positions at Anchor Russell Capital Advisors, Bank of Boston, and IBM.

Scott Welch
Chief Investment Officer
Dynasty Financial Partners
Scott Welch is the chief investment officer of Dynasty Financial Partners, a provider of outsourced investment research, portfolio management, technology, and practice management solutions to RIAs and advisory teams making the move to independence.
Prior to joining Dynasty, Scott was a co-founder and former chief investment officer of Fortigent, a provider of outsourced investment research technology, and practice management solutions to RIAs and banks that targeted high net worth investors.
Prior to joining Fortigent and its predecessor RIA in 1998, Scott spent more than 12 years on Wall Street, where he focused on capital markets, corporate finance, and derivatives. He is a frequent speaker on the topics of wealth management, portfolio management, and the macroeconomic and investment landscape, and he is an award-winning author of numerous articles that have appeared in a variety of industry trade journals.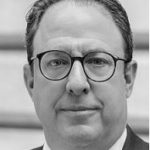 Christopher Whalen
Chairman
Whalen Global Advisors LLC
Richard Christopher Whalen is an investment banker and author who lives in New York City. He is Chairman of Whalen Global Advisors LLC and focuses on the financial services, mortgage finance and technology sectors.  From 2014 through 2017, Christopher was Senior Managing Director and Head of Research at Kroll Bond Rating Agency, where he was responsible for ratings by the firm's Financial Institutions and Corporate Ratings Groups. He was a co-founder and principal of Institutional Risk Analytics from 2003 through 2013.
Register
---