Overview
The countdown to MiFID II: Compliant Operations with Minimum Costs & Risks
Five years in the making, the replacement for the European Union's original and current MiFID (2007) consists of a regulation (MiFIR) and a gigantic new directive, MiFID II, which comes into force on 3rd January 2018. There will be no transitional period; wealth management firms will have to comply on day one. 'Brexit' cannot happen before that date and the new package will therefore apply to the UK in its entirety, along with the inevitable regulatory 'gold plating' for which the UK is famous throughout Europe.
MiFID II aims to impose an inducement ban which the FCA plans to extend to restricted advice as well as independent advice. Onerous dealing commission rules are coming into place and, in the UK, might well be extended to MiFID-exempt firms that manage collective investment schemes. Product governance rules demand that every firm must assess the target market and risks that might surround its new products. Other new rules govern client categorisation, investment research, disclosures for professional clients and eligible counterparties, suitability and the scope of derivative contracts. Firms will have to carry out MiFID II's 'appropriateness' test for a wider range of products than at present.
This event will bring together investment firms, private banks, lawyers and technology experts to help wealth managers assess which system developments will be most beneficial in preparation for the launch of MiFID II, from data storage to client communications, and how to safeguard their firms and mitigate potential reputational damage.
Topics for discussion will include:
• Evidencing best execution
• Transaction monitoring and reporting
• Communication records in a world of "omni-channel"
• Disclosure of costs and performance reporting
• Client segmentation and sales tracking
• Investor protection, notably on safeguarding of clients' funds and financial instruments
• Conduct of business obligations in the provision of investment services
• Organisational requirements for investment firms
• Data reporting service providers
• Pre-trade transparency for package transactions
• Transparency for securities financing transactions
Who should attend?
Chief Operating Officers, Operational Risk Officers, Heads of Compliance, Compliance Officers, Discretionary Funds Managers, Investment Managers, Heads of Financial Planning, Heads of Advisory Compliance, Independent Financial Advisors, Asset/Wealth Management Consultants, MiFID II Programme Managers, Senior Policy Advisors, Head of Transaction Reporting, Regulatory Development Officers, Head of Regulatory Affairs
Agenda
8:15 am Registration and refreshments
9:00 am Summit Welcome
Bruce Weatherill, Chairman, Clearview Financial Media
9:00 am Keynote: Stephen Hanks, Markets Policy, FCA
Stephen will cover the latest domestic and EU policy developments and the FCA's approach to supervising the new obligations under MiFID II
9:25: Panel 1 Technology and communication
The new directive puts a spotlight on how firms execute client's wishes, report back to clients, and shows how clients' interests are put first. How can this be measured consistently so that firms are deemed to be honouring the spirit, as well as the letter, of the directive. What are the main tasks for wealth managers here? What are the most tricky issues to solve? Who do you see as setting the pace in terms of making progress?
10:20am: Networking Morning Tea
10:50am Panel 2 Riding the Wave of the Financial Tsunami: New age Investor Protection
*Sponsor Six Financial
MiFID is supposed to protect investors. How have the lessons of past mis-selling episodes, and the 2008 crisis, shaped the conversation around investor protection? What are the opportunities to build better business?
11:50am Panel 3 Unbundling of Best Execution & Research
The directive requires industry participants to log a potentially vast amount of information; firms are having to change how they pay for research and data. What types of challenges, beyond sheer cost, do industry experts face? Where are firms making progress and where do you see real problems remaining? 
12.55  Closing keynote & thank you
1:15pm – 2:00pm Lunch and networking refreshments
---
Logistics
Date and Time
Date: Wednesday 24th May - 2017
Time: 8:00 am – 2:00 pm
Venue
The Savoy Hotel
Address: Strand, London, WC2R 0EU
Speakers' Chair

Bruce Weatherill
Chairman
ClearView Financial Media
Bruce is a chartered accountant with over 37 years financial services experience, previously a partner in PwC, latterly as Global leader of their Wealth Management practice and the key driver of their bi-annual Wealth Management Report. Bruce is now CEO of Weatherill Consulting providing advice on client centricity and wider strategic matters to wealth managers. He is the author of The Value of Trust: the quest by Wealth Managers for Trusted Advisor status and a number of other thought leadership reports. Bruce is chairman of ClearView Financial Media and a non-executive of a number of companies including Fidelity Holdings UK, The Wisdom Council, ComPeer and JDX Consulting.
Keynote Speaker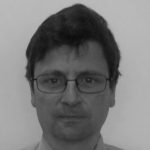 Stephen Hanks
Markets Policy
FCA
Stephen Hanks worked on the original negotiations on MiFID whilst at HM Treasury. He then joined the FCA's predecessor organisation at the end of 2006 since when he has worked mainly on wholesale markets issues, including sitting on a number of ESMA task forces and working groups. Stephen co-ordinated the FCA's work on the negotiations on the revised MiFID II framework legislation and is now involved in the FCA's work on implementation.
Speakers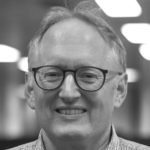 Colin Berthoud
Founding Partner
Tim Group
Colin has more than 20 years' experience in the enterprise software development industry. He co-founded Tamesis in 1994. Tamesis distributed the Summit derivatives in Europe, and developed a real-time risk management service. Tamesis was acquired by Patsystems in 2002.
Before co-founding Tamesis , Colin held senior sales, management and consulting roles at Logica, the leading UK systems integrator. When Logica became the distributor for Teknekron (now TIBCO) in the UK, Colin built the business into Logica's largest and fastest growing financial services business line.
In 2002 Colin co-founded what is known today as TIM Group – the world's largest independent trade ideas network.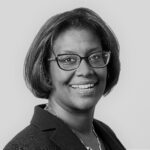 Rosalyn Breedy
Partner and Head of Funds and Private Wealth
Simons Muirhead Burton
SMB Partner, Rosalyn Breedy, is a Corporate, Funds and Financial Services lawyer and Head of Funds and Private Wealth. She has 30 years of experience working in private practice, investment banking and at a multi-family office. Rosalyn has a particular interest in financial regulation, and financial policy work alongside ESG, diversity and inclusion and she regularly writes and speaks on these matters. Rosalyn is a non-executive director of  Lanware and Chairman of the Milltrust International Advisory Council, sponsor of the Climate Impact Asia fund. Additionally, she is a member of the Chartered Institute of Securities and Investment Integrity and Ethics Committee, a member of the Advisory Council to Black Women in Asset Management and an Associate fellow Said Business School, Oxford University.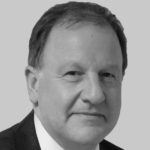 Roddy Buchanan
Head of Wealth Management
WHIreland
In a career spanning 30 years Roddy has fulfilled a variety of senior roles focussed exclusively within private wealth management. Roddy began his career in 1983 with Capel-Cure Myers ultimately becoming head of Private Clients. After a short spell at SG Investment Management as Deputy Managing Director Roddy joined Ansbacher & Co Limited in 2003 as Head of Wealth Management. After seven years Roddy left Ansbacher to establish a new investment management service for Weatherbys Private Bank before joining WH Ireland in 2013 as Deputy Head of Private Clients.

Tom Burroughes
Group Editor
ClearView Financial Media
Tom Burroughes is group editor of ClearView Financial Media, publisher of WealthBriefing, WealthBriefingAsia and Family Wealth Report. Tom has worked at ClearView since 2008, reporting on news stories, interviewing industry leaders, writing features and comment pieces, and has spoken at conferences in London, Guernsey and Vienna, among other locations. He has discussed the industry's issues on Reuters television and the BBC. Previously, Tom was wealth management editor of The Business, the weekly UK magazine run by the Telegraph Group, from 2007 to 2008. Before that, he was a correspondent in various roles at Reuters, the global newswire. Between 1994 and 2000, he was a reporter for Market News International, a New York-headquartered newswire.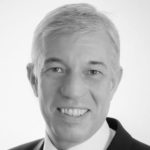 Alexander Dorfmann
Senior Product Manager
Six Financial Information
Alexander is a Director of Product Management at SIX Financial Information, where he is responsible for risk and regulation. He is currently focusing on projects related to MiFID II. Over the last 20 years, he has worked in London, Zurich and Vienna in roles specializing in technology solutions for risk management. Previously, he was a member of the Chartis Research Advisory Board where he researched how risk management software can be future-proofed to adapt to changing regulatory standards. His research projects in this role included Financial Crime, Liquidity Risk and Dodd-Frank / Base.

Simon Elvidge
Managing Director
3 Lines of Defence Consulting Ltd
Simon Elvidge has over 25 years of compliance, financial crime prevention (FCP) and broader control function experience (Risk / IAD) as well at Board Director level.  This expertise has been gained across a wide variety of UK and international financial firms, covering both the buy and sell side of the industry.   Simon has led functions as the CF10 / CF11 through to global head roles.
His core skill set encompasses the building, re-engineering and enhancing the governance / regulatory / control structures in this ever-changing regulatory environment.  A key part of his approach has been to engage with, understand and be involved in all areas of the businesses, from senior management, through income generation, to the support and control functions.
Previous permanent senior roles have included international operations such as HSBC and SocGen, as well as UK focussed firms across these sectors.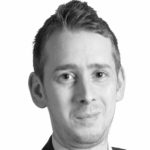 Robert Roome
Global Head of Product
WDX
Robert Roome has over 13 years' experience in helping organisations implement and embed customer relationship management solutions. This has included roles at consultancies such as Capgemini, and large financial services organisations such as Barclays Wealth, RBS and Capital International. With his current role of Product Owner for WDX, Robert is responsible for overseeing the digital engagement & client management product, working with potential Fintech partners, and overseeing some of the largest deployments of the WDX Software.

Nigel Sirett
Account Executive
Appway
Nigel Sirett is responsible for growing Appway's business in the UK and supporting UK clients on their digital transformation journey. He has 30 years' experience in financial services and technology, encompassing Digital, Risk and Compliance, Treasury, Payments and Derivatives.
Nigel started his career with Midland Montagu where he ran an Asset/Liability Management team supporting the Investment, Merchant and Private Banks. At HSBC, he developed the global technology framework for interest rate risk management.
Prior to Appway, he led the European growth for public and private financial technology firms including Reval, QuIC Financial and IPS-Sendero.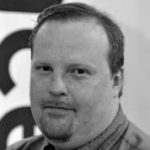 Robin Smith
Technical Director International
Actiance
As Technical Director International for Actiance, Robin Smith brings over 20 years' experience of security & compliance solutions for networking & messaging systems, the latter nine of those being with Actiance. Throughout this time he has worked in a wide range of customer environments to understand and promote the business issues around perimeter & internal security, compliance and eDiscovery, extending beyond email to the modern communications and messaging systems corporations use today from Unified Communications & Enterprise Collaboration to public social media.
Prior to joining Actiance, Robin was a founding board member of BUDL, a European Value Added Distributor who introduced & built marketshare for ILM, email archive & eDiscovery software products new to the European marketplace. This followed on from a role as the Technical Leader at Peapod Group, a pan-European information security and messaging business with direct, distribution and Professional Services divisions.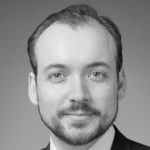 Jeremie Vuillard
Group Head of Advisory
Kleinwort Hambros
Jeremie started his career in 2006 as an Equity Sales Assistant at Goldman Sachs in Paris, before joining Oddo Options as a Structured Products Salesperson.
He joined SG Private Banking in 2008, first in SGBT Luxembourg as a Primary Market Advisor on structured products. In 2009 Jeremie moved to SGPB Hambros in London, and in 2010 he became the Head of Investor Solutions and Services, the former structured products and derivatives solutions department.
In March 2014, Jeremie was appointed Director, Group Head of Advisory, advising SGPB Hambros clients in the United Kingdom, Channel Islands and Gibraltar on the whole investment offering.
Jeremie graduated from the Ecole Centrale d'Electronique (major de promotion) and holds a Master's in International Finance from HEC School of Management. In 2014, Jeremie received the PAM Top 40 Under 40 Award.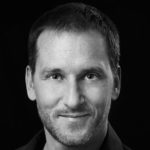 Mathias Wegmuller
Co-Founder, Head of Business Development
Qumram
Mathias is a highly accomplished entrepreneur and digital transformation advisor. He has specialist experience working with mid- to large-sized businesses, facilitating the effective execution of digital engagement initiatives. A passionate, action-oriented and motivational team leader, Mathias Co-founded Qumram in 2011, and is responsible for business development and sales.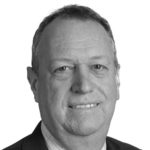 Jonathan Wilson
Cordium
28 years Professional Service Experience, 10 Years at Cordium.
Jon has over 20 years' financial services experience. Jon qualified with Coopers and Lybrand before moving on to lead an asset management supervision team at the UK regulator where he was responsible for oversight of the collective investment scheme authorised unit trust trustees as well as numerous authorised fund managers. Jon gained further industry experience at UBS, Deutsche and Merrill Lynch Investment Managers in the UK and the US, having responsibility for a variety of financial, operational and regulatory roles. He is a Chartered Accountant with a politics degree from Warwick University.
Jon joined Cordium in 2006 and currently works with a range of investment management firms on project assignments covering compliance assurance reviews, operational risk requirements, client money and assets, investor due diligence, UCITS requirements, prudential regulation, ICAAP and operational and compliance infrastructure reviews. Jon represents Cordium on industry working groups and has led Cordium's impact assessment of the Alternative Investment Fund Managers Directive. Jon regularly leads Cordium regulatory seminars including chairing our annual regulatory forum.