Overview
In 2016, oft-lauded as a year without precedent, investment professionals held their breath in the run-up to elections both in the UK and across the pond. However, as the somewhat-unexpected verdicts of Leave and Trump's victories were respectively announced, temporary market jitters slowly evened out as the news settled in – despite a somewhat depleted pound still remaining.
In the wake of this, and Article 50's triggering date looming ever nearer, what can investors and their wealth managers realistically expect to achieve in 2017, whilst trying to predict and adapt to whatever geopolitical or macroeconomical changes come to pass? Furthermore, the low-return environment that dominated the market over the past 12 months is only set to continue, and as such this Summit will assess across three expert panels if higher rates can be readily sought through more nuanced investment avenues, or whether investors should be looking to chase something more substantial and personal than just monetary gains from their assets.
Agenda
8:00am Registration and Refreshments
9:00am Summit Welcome
9:05am Keynote: Brave New World of Economic and Political Change
9:25am: Panel 1: The Evolving Role of ETFs within Emerging Markets
10:20am Networking Morning Tea
10:50am Panel 2: Malta – Europe's Fund Gateway
11:50am Panel 3: Strategy vs. Strategy: Top Practitioners Debate
12:50pm Closing Keynote: UK Outlook: Keep Calm and Stay Invested
1:10pm Networking Lunch
2:00pm Conference Close
---
Logistics
Date and Time
Date: Tuesday 21st March - 2017
Time: 9:00 am – 2:00 pm
Venue
ETC St Pauls
Address: 200 Aldersgate, London, EC1A 4HD
Keynote Speaker

Nancy Curtin
Chief Investment Officer, Head of Investments
Close Brothers Asset Management
Appointed in 2010, Nancy oversees a successful, award winning team of 55 investment professionals with a highly disciplined investment process.
Nancy has over 20 years' experience including Managing Partner, Fortune, where she ran an alternatives investment business, Schroders where she was Head of Global Investments for its $20bn Global Mutual Fund businesses and Barings where she was Head of Emerging Markets and served in a range of global asset allocation roles.
Nancy holds a bachelor's degree in political science, summa cum laude, from Princeton University and an MBA from Harvard Business School.
Speakers

Artur Baluszynski
Head of Research
Henderson Rowe
Art joined Henderson Rowe in 2008 as an investment analyst. His focus is on global companies and he is a member of the Firm's Investment Committee. Art works closely with Giles Rowe on fundamental analysis, bottom-up stock selection and portfolio positioning. Prior to joining Henderson Rowe Art was an analyst at the Ministry of State Treasury of Poland and was involved in the implementation of the privatization program, asset conversion, bankruptcy and liquidation. Art completed Bruce Greenwald's Value Investing programme at Columbia Business School, holds an MSc in International Business from the Grenoble École de Management, MSc in Psychology from Marie Curie University.

Tom Burroughes
Group Editor
ClearView Financial Media
Tom Burroughes is group editor of ClearView Financial Media, publisher of WealthBriefing, WealthBriefingAsia and Family Wealth Report. Tom has worked at ClearView since 2008, reporting on news stories, interviewing industry leaders, writing features and comment pieces, and has spoken at conferences in London, Guernsey and Vienna, among other locations. He has discussed the industry's issues on Reuters television and the BBC. Previously, Tom was wealth management editor of The Business, the weekly UK magazine run by the Telegraph Group, from 2007 to 2008. Before that, he was a correspondent in various roles at Reuters, the global newswire. Between 1994 and 2000, he was a reporter for Market News International, a New York-headquartered newswire.

Christine Cantrell
Sales Director for ETFs
BMO Global Asset Management
Christine Cantrell is UK Sales Director for ETFs at BMO Global Asset Management. Christine joined BMO in 2016 to drive the ETF business development in the UK. She has over seven years' experience in the ETF industry, most recently at State Street Global Advisors where she was responsible for relationships with UK asset management and financial intermediary firms.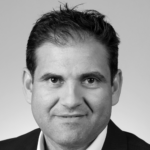 Chris Casapinta
Country Executive, Head of the Italian Desk
Alter Domus Malta
Chris joined Alter Domus in July 2010 to set up the Alter Domus Offices in Malta.
Before joining Alter Domus, Chris was a senior manager at PwC. He spent a significant part of his career within the Luxembourg office where he was responsible for managing assignments in the fund industry and large multinationals. Chris is also director on a number of asset management firms in mainly venture capital, private equity and the real estate industries. Chris is a certified public accountant and auditor and is a member of the Malta Institute of Accountants.

Lam Ching Ching
Chairman
Charismatic Capital
Based in Singapore, Ms Lam has been in the banking sector for the last 25 years, of which 13 were spent in Private Banking. She honed her credit and investment skills through vigorous training mostly in Citibank, European banks such as Credit Industriel et Commercial and Swiss banks like EFG and UBS. She advised her high net worth clients on investments, including equity funds, managing a total AUM of over USD 1Bn. She has since established a wide and strong global network of financial intermediaries from corporates, financial institutions, family offices and individuals who refer strong and high quality deal flows.
Since retiring from the banking profession in 2014, she has been focusing on the stock lending business, referring countless deals to other private lenders. In addition, she advises various investment committees on stock lending strategies. She is active in the family office networks such that not only is she frequently invited to family office events but is invited as guest speaker to present her views on the credit space.

Martin Cornish
Director
The Hedge Funds Association
Partner, MJ Hudson
Martin is a partner of MJ Hudson, solicitors, and widely recognised as a leading fund management and financial services regulatory lawyer with over 25 years' experience. Martin leads the firm's hedge fund and regulatory practice but his experience is much broader encompassing all forms of alternative investment funds and acting, inter alia, for proprietary traders, brokers and dealers and other service providers to the fund management industry.
Martin was previously a partner at a leading UK 'silver circle' law firm, partner in charge of fund management at two US/Global law firms, European Legal Director of an international investment bank and partner in charge of fund management and managing partner of M.W. Cornish & Co., a niche financial services law firm which merged with MJ Hudson in 2013.

Kenneth Farrugia
Chairman
FinanceMalta
Kenneth Farrugia is the current Chairman of FinanceMalta, Malta's national promotional body for financial services, and also serves as Chairman of the Malta Funds Industry Association. He is also the Chairman of Malita Investments plc which is listed on the Malta Stock Exchange.
Kenneth joined Bank of Valletta plc (BOV), Malta's largest banking group, in 1985 and has since occupied various positions within the Bank. Kenneth currently holds the post of Chief Business Development Officer at Bank of Valletta plc and sits on the Group's Management Board. Kenneth is amongst others responsible for the improvement of the Bank's market position, as well as the achievement of financial growth and long-term strategic business goals.

Stephen Harris
CEO
ClearView Financial Media
Stephen Harris is chief executive of ClearView Financial Media, publisher of global wealth management news sites WealthBriefing, Family Wealth Report and WealthBriefingAsia; as well as compliance, tax and remuneration-centred Compliance Matters, Offshore Red and Executive Compensation Briefing respectively. He has 25 years' financial publishing experience, 17 years of which have been running growth companies.

Alena Kosava
Director
Tilney Group
Alena Kosava, CFA, Director, is a senior member of Tilney Group Central Investment Team. She is responsible for leading investment due diligence meetings and manager research in a number of sectors and a range of asset classes and investment instruments, encompassing both traditional actively managed funds and passive investment vehicles (both conventional and alternative beta strategies). Prior to joining Tilney Besitivest Group, Ms Kosava worked at Sungard Asset Management an Analyst. Ms Kosava holds a Masters in Investments & Quantitative Finance and a Bachelor of Arts (Honours) in Business Management & Finance, is a CFA Charterholder and an associate member of the Chartered Institute for Securities and Investment and a member of the CFA Society of the UK.

Bonny Landers
Head of Sustainable, Responsible and Impact Investing
Sandaire
Bonny helps develop Sandaire's capabilities in Sustainable, Responsible and Impact Investing as well as advising families regarding their governance structures and assisting them to define their legacy. Bonny is an experienced finance professional, having spent more than 25 years working in America, Europe and Asia at large international banks in senior roles and across the spectrum of product lines. In 2005, she was appointed CEO of a large single family office in Hong Kong and specialised in assisting family members in the sphere of socially responsible investing. From 2013 to 2015, Bonny ran her own company as an independent consultant to assist families and foundations wishing to increase their sustainable and impact investments. Bonnie is also a member of the Johnson & Johnson Impact Advisory Committee.

Dimitris Melas
Managing Director and Global Head of Equity Research
MSCI
As Managing Director & Global Head of Equity Research, Dimitris and his team are responsible for all research efforts to enhance existing MSCI indexes and to develop new index methodologies. The team is also responsible for conducting research, publishing articles, and giving client and conference presentations to promote the use of MSCI indexes in the institutional investment process.
Prior to joining MSCI in 2006, Dimitris worked at HSBC Asset Management where he was Head of Research and Head of Quantitative Strategies, leading a team of analysts and fund managers that provided analytical research to the global asset management business and managed several quantitative equity portfolios. At HSBC, he was also a member of the Global Investment Strategy Group, a committee of CIOs and other senior investment professionals responsible for setting investment strategy and asset allocation policy for all balanced and multi-asset class portfolios managed by HSBC Asset Management.
Dimitris is a Chartered Financial Analyst (CFA) and holds an MSc in Electrical Engineering, an MBA in Finance, and a PhD in Financial Mathematics from the London School of Economics.

Edward Park
Investment Director
Brooks MacDonald
Edward joined Brooks Macdonald in 2009 and plays a leading role in the formulation of the firm's centralised investment proposition as a member of both the Asset Allocation and Investment Committees. He also manages bespoke discretionary portfolios on behalf of a range of clients.
Edward is a Chartered Financial Analyst (CFA) Charterholder and has a degree in Law from Oxford University.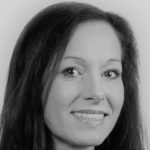 Wendy Spires
Head of Research
ClearView Financial Media
Wendy has been a wealth management journalist, researcher and consultant for a decade, covering a huge range of international markets and sub-sectors over that time. Known as a technology and communications specialist, she has written an array of in-depth reports on issues affecting private banks and wealth managers, ranging from compliance and innovation trends through to client experience, branding and marketing strategies. As well as speaking at conferences in both the UK and abroad, Wendy also regularly consults for wealth and asset managers, including carrying out research projects among end H/UHNW clients for both internal and external purposes.

Katya Tua
Partner
Mamo TCV Advocates
Katya Tua heads the Investment Services department at Mamo TCV Advocates, one of the largest law firms in Malta. She was called to the Bar in 2002 and joined the law firm GVTH Advocates as an associate in the same year. She joined Simon Tortell and Associates as a founding partner in 2009. She advises primarily international clients in the incorporation and licensing of all types of collective investment schemes including UCITS, alternative investment funds and professional investor funds.  She also advises on the drafting and negotiation of documentation as well as on all ongoing legal support work that collective investment schemes require, particularly regulatory compliance.  Katya's regulatory experience also includes the structuring and operations of investment managers, depositories and administrators.

Dean Turner
Economist
UBS Wealth Management
Dean has over seventeen years of experience in the investment industry. In his role as an economist, he is responsible for formulating the macroeconomic views for the UK and translating this into investment strategies across the fixed income and sterling markets. He joined UBS in 2014 and prior to this held positions as an economist/strategist at HSBC and Barclays. Dean holds a Masters in Economics from the University of London, and is a CFA charter-holder.

Weixu Yan
Head of ETF Research
Close Brothers Asset Management
Weixu worked for Fortune Asset Management which was wholly acquired by Close Brothers Plc in 2010 and now heads up ETF/index research at Close Brothers Asset Management. He also manages the Close Tactical Select Passive Conservative, Balanced and Growth Funds as well as an index tracker Close techMARK fund.  His investment universe comprises a full range of passive (Index funds and Exchange Traded Products) investments across the equity, bond and alternative spectrums.
Weixu has an undergraduate degree in Business Studies and Economics from University of Manchester and an MSc in Investment Management with distinction from Cass Business School, London.