Overview
GDPR: Navigating the New Data Protection Regulations
At a time when the world's financial institutions are grappling with a tumultuous geopolitical climate, they are also preparing to navigate a fresh regulatory landscape carved out by a raft of new directives and legislation.
One of the most prominent pieces of European regulation looming on the horizon that all entities holding personal data must comply with is the General Data Protection Regulation, or GDPR. Aimed at reforming the out-dated EU Data Protection Directive to better protect the public's personal information, GDPR enters into force on 25 May 2018 and, unlike a directive, does not require enabling legislation to be passed by governments.
Institutions that fail to comply with the wide-reaching regulation risk paying hefty penalties as high as €20 million, or 4 per cent of annual global turnover – whichever is higher. For many businesses, shelling out such colossal fines poses the threat of insolvency, so it is essential that all firms are fully prepared.
Since the first draft of data regulation in 1995, the amount of digitally-stored data has skyrocketed, and, in turn, so has the number of centers storing it.  This places more pressure on firms to ensure their data vaults are truly robust to keep the threat of cybercrime and data breaches to an absolute minimum.
This event will bring together investment firms, private banks, lawyers, and technology experts to help wealth managers assess the impact GDPR has on their businesses so they can stay abreast of its onerous regulations while mitigating the risk of blows to their balance sheets.
Topics for discussion will include:
Digital marketing implications
Cyber security
Data enhancement
GDPR/MiFID conflict
Cross-border data issues
Innovation/blockchain
Regulatory reporting
Who should attend?
Chief Executive Officers
Chief Operating Officers
Heads of Risks
Heads of ITs
Senior Compliance Figures
Senior Legal Figures
GDPR implementation Specialists
Asset/Wealth Management Consultants
Agenda
8.30 – 9.15 Registration
9.15 – 9.30 Opening Keynote
9.30 – 11.00 Implementation and challenges of GDPR – In association with Touchstone
11.00 – 11.30 Networking Break
11.30 to 12.30 Communications and Compliance issues of GDPR – In association with Actiance
12.30 to 12.45 Keynote speech
12.45 to 14.00 Lunch
Panelists will include:
Panel One – Implementation Challenges of GDPR
Tom Burroughes – Group Editor, WealthBriefing
Irwin Spilka – Stonehage Fleming
Ben Revill – Touchstone
James Rounds, Associate Partner, EY
Kayleigh Lewis, Dynamics CRM Consultant, Touchstone
Monica Sasso, Director, Wealth Management Regulatory Change, Deutsche Bank
Panel Two – Communication and Compliance Issues of GDPR
Tom Burroughes, Group Editor, WealthBriefing
Chris Hamblin – Editor, Compliance Matters
Jeremy Kajendran, Senior Manager, EY
Shaun Hurst, Actiance
Keynote Speeches
Anthony Kirby, Associate Partner, EY
Richard Syers, Senior Policy Officer, Policy & Engagement
Information Commissioner's Office
---
Logistics
Date and Time
Date: Wednesday 21st February - 2018
Time: 8:00 am – 2:00 pm
Venue
EY
Address: 1 More London Riverside, London, SE1 2AF
Keynote Speaker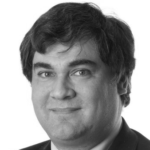 Anthony Kirby
Associate Partner, Regulatory & Risk Management - Regulatory Intelligence
EY
Anthony has over 25 years' experience in financial services and provides regulatory advisory expertise within the Financial Services Risk Management Division of EY. He heads up Regulatory Reform for Capital Markets and Asset Management, and Regulatory Intelligence. Prior to joining EY, Anthony spent significant time within the capital markets and asset management industry where he held numerous senior/ executive level roles in Trading, Operations, Risk Management at Accenture, Deutsche Börse, Merrill Lynch, SWIFT, Instinet and Reuters/Chicago Mercantile Exchange.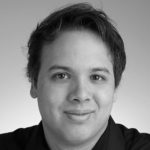 Richard Syers
Senior Policy Officer, Policy & Engagement
Information Commissioner's Office
Richard is a Senior Policy Officer within the Policy & Engagement Department of the Information Commissioner's Office. Richard has responsibility for helping manage the ICO's strategic relationships with industry stakeholders in order to uphold information rights in the public interest and promote data privacy for individuals. Richard is particularly interested in the data protection challenges faced by the regulated financial services sector.
Richard has wide experience in frontline information rights regulation, having held positions across the ICO in enforcement, customer contact and notification. This experience has informed his understanding of the problems individuals and businesses face when complying with data protection law.
Speakers

Tom Burroughes
Group Editor
ClearView Financial Media
Tom Burroughes is group editor of ClearView Financial Media, publisher of WealthBriefing, WealthBriefingAsia and Family Wealth Report. Tom has worked at ClearView since 2008, reporting on news stories, interviewing industry leaders, writing features and comment pieces, and has spoken at conferences in London, Guernsey and Vienna, among other locations. He has discussed the industry's issues on Reuters television and the BBC. Previously, Tom was wealth management editor of The Business, the weekly UK magazine run by the Telegraph Group, from 2007 to 2008. Before that, he was a correspondent in various roles at Reuters, the global newswire. Between 1994 and 2000, he was a reporter for Market News International, a New York-headquartered newswire.

Chris Hamblin
Editor
Compliance Matters
Chris Hamblin has edited numerous publications in the compliance trade press since 1997, among them Compliance Monitor, Money Laundering Bulletin and Fraud Intelligence, writing for all those titles even after his departure. He was the commissioning editor at Complinet between 2000 and 2009 and set up the web-firm's anti-money-laundering website in 2001. He is now the editor of Compliance Matters, Offshore Red and IFC World.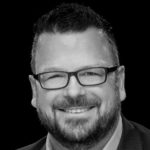 Shaun Hurst
Subject Matter Expert
Actiance
After a 15 year career with Citibank, Shaun Hurst used his experience in solving complex technology, compliance, legal and investigation challenges to move into a career as a Subject Matter Expert in the Information Management space for a software company. For the last three years Shaun has been working with the largest banks, law firms and consultancies to help guide them through the data and information challenges that regulations like GDPR and MiFID II have introduced.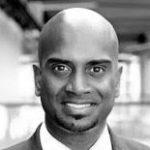 Jeremy Kajendran
Senior Manager, Cyber Security, Privacy & Risk
EY
Jeremy leads EY's UK Financial Services GDPR and Privacy Practice and has over 13 years practical experience within privacy and information security. Prior to joining EY, Jeremy was the Information Security and Privacy Officer for an International Bank.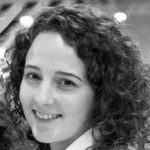 Kayleigh Lewis
Customer Engagement Consultant
Touchstone
Kayleigh specialises in enhancing Dynamics to accommodate the ever changing and specific needs of marketing and business development teams. Having worked with various B2B and B2C firms, both client and agency side, Kayleigh has a firm understanding of client needs and the need to transform data into valuable and actionable information, as well as ensure that data is captured and stored to accommodate GDPR. Kayleigh is also a certified ClickDimensions consultant and has worked with several other email service providers in previous roles. Her previous customer projects have involved closely working with clients to improve, personalise and automate their communications using a variety of different channels.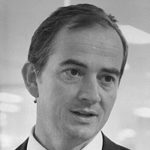 Ben Revill
Financial Services Business Manager
Touchstone
Ben Revill is Financial Services Business Manager at Touchstone. He has spent over 20 years helping firms implement business applications for client engagement, relationship management, marketing and case management. Working on the client side with several UK and global technology firms, including Advanced, Epicor, Iris and now Microsoft Partner firm, Touchstone, he works with UK and offshore Wealth Management firms on their client engagement and business applications strategies.
Touchstone Group provides professional consulting, implementation and support services for intelligent business applications based on Microsoft's Dynamics 365 technology. Clients include onshore and offshore Wealth Management, Trust, Fund Administration and Investment Management firms.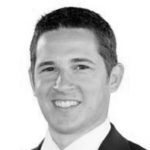 James Rounds
Associate Partner, Financial Services Advisory
EY
James is an Associate Partner in EY's Financial Services Technology Risk practice, with over 15 years' experience in advising financial services clients on information risk and control. James leads EY's GDPR solution for the Private Banking, Wealth and Asset Management sectors in the UK.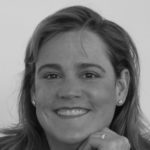 Monica Sasso
Director, Wealth Management Regulatory Change
Deutsche Bank
Monica Sasso is an internationally recognised and seasoned change leader within wealth management. She has held several global roles which have allowed her to work in multiple industries in the US, the UK and the Netherlands. As an expert in regulatory change, Monica oversees a portfolio of global change programmes at Deutsche Bank Wealth Management covering the Consumer Protection, Payments, ePrivacy and Data Protection areas: specifically MiFID II and GDPR.  Monica is a past Trustee of Association for Project Management and chair of the Remuneration and Investment Committees.

Irwin Spilka
Partner
Stonehage Fleming Group
Irwin is a Partner of Stonehage Fleming Group and its Group and UK Data Protection Officer having previously been the Group's Risk and Compliance Officer
Prior to joining the Group in 2000, Irwin was with Legal and General Investment Management and Old Mutual. Irwin is a non-practising Attorney with a MSc in Training (Leicester) and a MSc in Financial Services Regulations (London Guildhall University). He is a Chartered Fellow of the Chartered Institute for Securities and Investments.
Register
---