Overview
This event will be a chance for wealth managers to hear firsthand a presentation of the findings of research conducted during September and October 2018 into the crucial area of performance reporting.
The following issues amongst others will be addressed:
Why performance reporting is such a powerful engagement opportunity that many wealth managers are missing. It will explain why reporting really is the "alpha communication" throughout relationships – and the first proof-point new clients see – but one which is all too often not particularly interesting, easy for clients to understand or helpful in optimising their management of their wealth.
What wealth managers should specifically be offering clients in their performance reporting, and how clients' engagement with their wealth – and provider – can be improved.
Themes will include:
Delivering reporting information via the format and channel of clients' choice.
Reporting being more timely (and real-time when desired).
The need for interactive content like videos/ audio/links to thought-leadership. Customisability in line with investors' interests and knowledge, with advisors being able to implement this tailoring rather than IT teams
The need to offer consolidated reporting, so that investors – and advisors – can act upon a holistic overview of clients' wealth. We will contrast rising demand for consolidated reporting (particularly in the context of open banking) with the cost and implementation challenges currently putting firms off.
Turning to the Future: Where Clients' Reporting Demands are Heading will look ahead to where clients' – and regulators' demands – are trending with reporting, and how wealth managers can ready themselves to keep pace with these changes.
Agenda
Registration from: 8.00 am
Start: 9.00 am
Finish: 10.30 am
---
Logistics
Date and Time
Date: Thursday 25th October - 2018
Time: 8:00 am – 10:30 am
Venue
Carlton Club
Address: 69 St James's Street, London, SW1A 1PJ
Telephone: +44(0) 020 7493 1164
Speakers

Greg B Davies
Head of Behavioural Science
Oxford Risk
Greg is a specialist in applied decision science, behavioural finance, and financial wellbeing – improving decisions through behavioural science.
Greg started the banking world's first behavioural finance team as Head of Behavioural-Quant Finance at Barclays, which he built and led for a decade.
In 2016, he founded consultancy Centapse, recently merging with Oxford Risk to combine behavioural consulting with the development of decision support tools to help people (and organisations) across the financial services industry make better decisions.
Greg holds a PhD in Behavioural Decision Theory from Cambridge; is an Associate Fellow at Oxford's Saïd Business School; a lecturer at Imperial College London; and author of Behavioral Investment Management.
Greg is also the creator of Open Outcry, a "reality opera" premiered in London in 2012, creating live performance from a functioning trading floor.

Chris Brown
Wealth Management & Private Banking Sector Head
Computershare Communication Services
Chris heads up the Wealth Management offering for Computershare Communication Services (CCS) across the EMEA region.
Chris joined CCS to drive the Wealth Management proposition after a career in the wealth and asset management sector where he spent time developing unrestricted, multi-jurisdictional wealth management businesses.
Chris brings a unique skill set to CCS with an in-depth knowledge of the wealth management sector and a strong communications background.

Richard Charnock
CEO
Standard Life Wealth
Chief Executive Officer of Standard Life Wealth, the Discretionary Fund Management business for ultra-high network private clients and a wholly owned subsidiary of the Standard Life Group. He is also Head of Investment Propositions for the UK market and sits on the UK Executlve.
Richard was previously Chief Executive of ING subsidiary , Williams de Broe, an institutional brokerage and private client business and prior to that Chief Executive of Lloyds TSB Private Banking and Lloyds TSB Stockbrokers.
He is fellow of the Chartered Institute of Securities and Investment and Chairman of the CISI Ethics and Integrity Committee. Richard is also a member of the Worshipful Company of International Bankers and the Cornhill Club.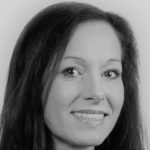 Wendy Spires
Head of Research
ClearView Financial Media
Wendy has been a wealth management journalist, researcher and consultant for a decade, covering a huge range of international markets and sub-sectors over that time. Known as a technology and communications specialist, she has written an array of in-depth reports on issues affecting private banks and wealth managers, ranging from compliance and innovation trends through to client experience, branding and marketing strategies. As well as speaking at conferences in both the UK and abroad, Wendy also regularly consults for wealth and asset managers, including carrying out research projects among end H/UHNW clients for both internal and external purposes.

Tim Tate
Head of Customer Experience
Barclays UK
Tim joined Barclays in January 2018 and he works closely with other leaders across the business to enhance and connect client and customer relationships. This includes identifying innovative solutions to help the business interact more effectively with clients at every touch point.
Tim joined Barclays from JP Morgan, where he was Global Head of Digital Wealth Management for the Private Bank. Prior to that he spent 15 years in a variety of roles at Citigroup in Europe and Asia, having previously worked at AT Kearney and Deutsche Bank.
Register
---